Flint Watches was born out of a passion for texture, materials and functional design. Sourcing unique materials we have created unisex timepieces, that bridge the gap between art and design. Having researched the market for just under two years, we set to work on sourcing premium components and creating an elegant design, so to offer not only a refined watch, but a piece of jewelry. For every watch sold we are committed to planting one tree in the United Kingdom.
How did Flint Watches begin?
While we both brought different skill sets to the brand, we shared a common passion for watches. I had a background in design and marketing, having studied object & spatial design.  Harry has a background in video production and online marketing, working with clients from Nike to Tangle Teezer creating video visual content. 
It all started with the product. We wanted to establish a direction which really interested us, and thus offer something very different to the consumer. Sourcing and testing components formed a big part of our development stage. We wanted to create a timepiece using truly unique materials, to push the boundaries of watchmaking. The brand encompassed this vision by using marble in it's first designs. 
Flint was named after the hard grey stone native to Britain. It's a material close to our childhood home in Norfolk, where the material plays an important role in architecture and design. 
Our inspiration came from researching the ways designers and artists historically used natural materials to enhance their work. And it is with this in mind that we are creating a series of content around emerging and established artists of note within London. 
Have you always been interested in fashion?
We have clear views on what we like in the design field including fashion. In many respects, I feel like the watch industry is still slightly removed from the fashion world. However this gap is diminishing - as marketing timepieces has become less about the intricacies of watch engineering and more brand focused.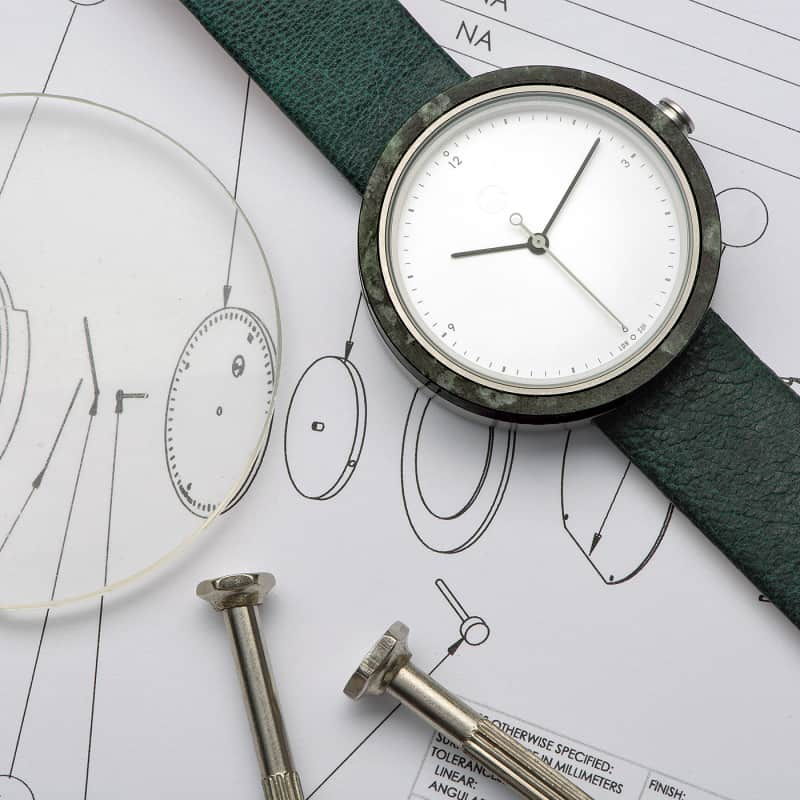 What have been the highest and lowest points on your journey so far?
Holding the first prototype was especially exciting. As we experienced a lot of headaches in getting to that point. Some that made us wonder whether we'd ever see our vision come to life. 
Our lowest point came half way through the 18 month development period, when we encountered a fault with the design. It set us back considerably, as we had to completely redesign several key components of the timepiece. 
What was the inspiration behind your latest collection?
A desire to create a product that stands out in an admittedly saturated market. We identified that the market was full of new brands using the same designs. This is due to the rise of business-to-business trading platforms, which offer the same watch designs to millions of people looking to start a watch company.  
Do you ever struggle to stay inspired?
Not really, we only launched three months ago. New challenges and exciting opportunities are presented to us every day. So it's just a case of making the most of these and remembering to have fun with it.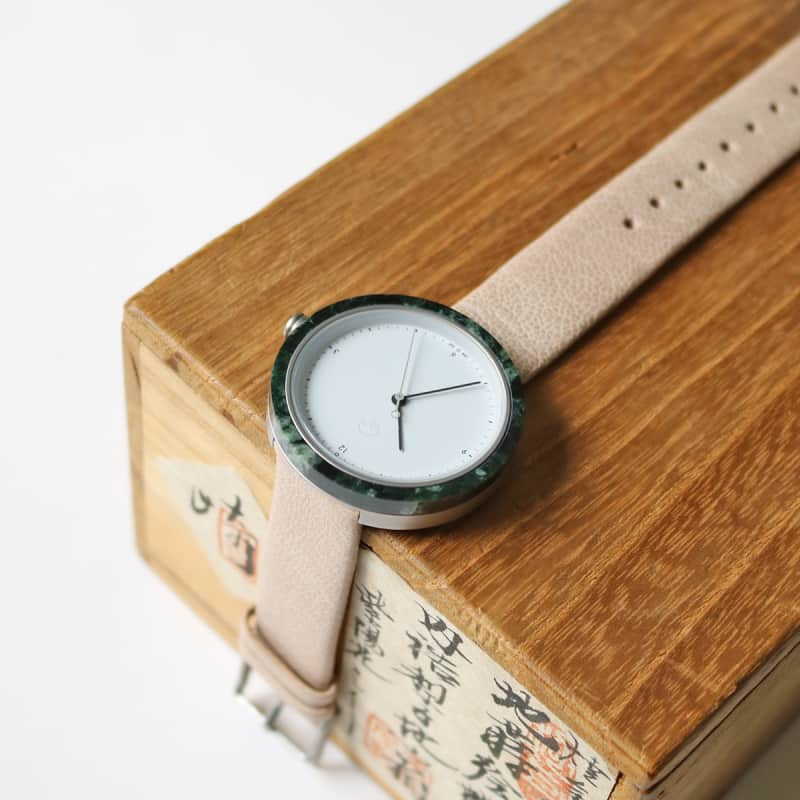 Where is your go-to meeting spot?
Little House is a great place to catchup. We also have a serious addiction to Pizza Express.
How would you describe your customer base?
Like a Romana base - unique, fresh and full of flavour. 
Is there anyone you would love to see wearing your designs?
Devendra Banhart and Dido. 
What are the morals you run your brand by?
Our primary focus is offering our customers quality goods, while maintaining affordable prices. We have sourced quality components and perform high level testing prior to dispatch.
We are also conscious of giving back to the environment, with a specific focus on non-renewables. We decided to start an initiative planting a tree for each watch sold.
Do you have a mentor?
We know a handful of people in the watch industry, who have been very insightful. No one mentor as such, but had some invaluable advice along the way.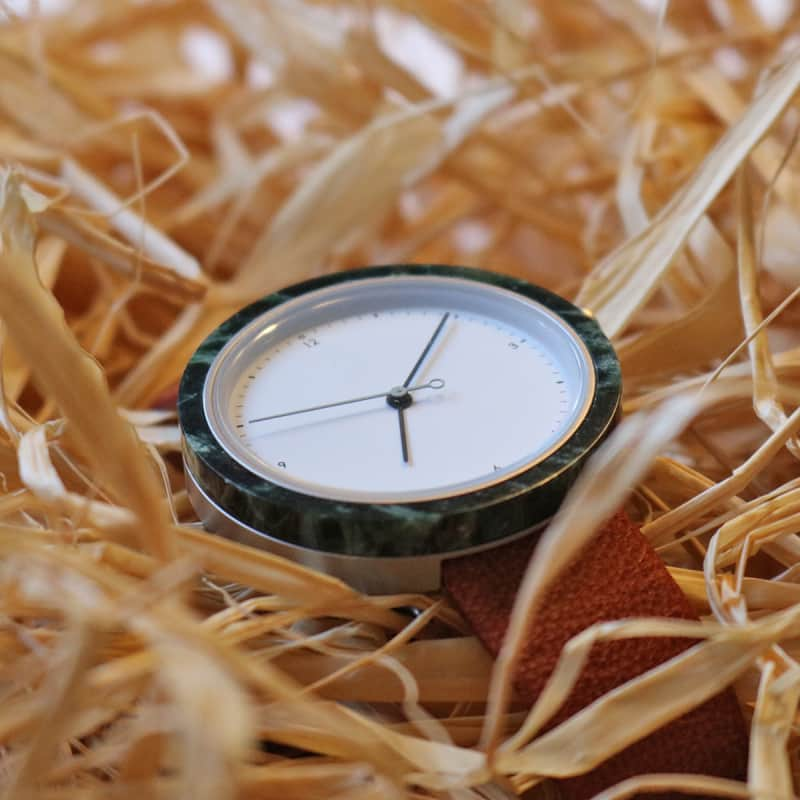 If you could only wear one piece from your collection, what would it be and why?
Our Verdigris Aravalli really makes the most of the green bezel, with it's unique grain it brings out the lighter tones of the marble.
What's the biggest style mistake you've ever made?
Sandles without socks.
Is there another designer whose work you particularly admire?
Thomas Heatherwick for his diversity in work, especially the Bombay Samphire distillery in Hampshire. 
What drew you to Wolf & Badger?
Fan of the proposition – giving independent and emerging brands a chance. Like the company, love the spaces and really enjoying the relationship so far.  
Where do you see the brand in 5 years?
Five years is a long time, although we'd hope to set up a store in London and keep on experimenting and enjoying the process. We're currently working on a number of ideas for our next range, with unique materials at the core. We have started prototyping, so fingers crossed it won't be too long before there is another Flint on the market.