FLORENCE BRIDGE is focused on creating classic dress shapes with an emphasis on luxury fabrics, embellishment and digitally printed silks. We spent 5 minutes with Florence to get an insight into her brand. 
How did Florence Bridge begin?
I studied a BA degree in Fashion Design at Nottingham Trent University and also studied at the Fashion Institute of Technology in New York. After graduating I interned at various luxury fashion brands which gave me a real insight into how the industry works. I designed embroidery and beading at Matthew Williamson and then worked in the production team at Erdem. I was getting requests all the time for people to borrow pieces from my graduate collection and making custom pieces for people and so finally decided to launch my own website with an edit of my favourite pieces. I got a few friends to model for me and then have grown and expanded the collections each season. I have showed my last two collections at LFW as part of the designer showrooms.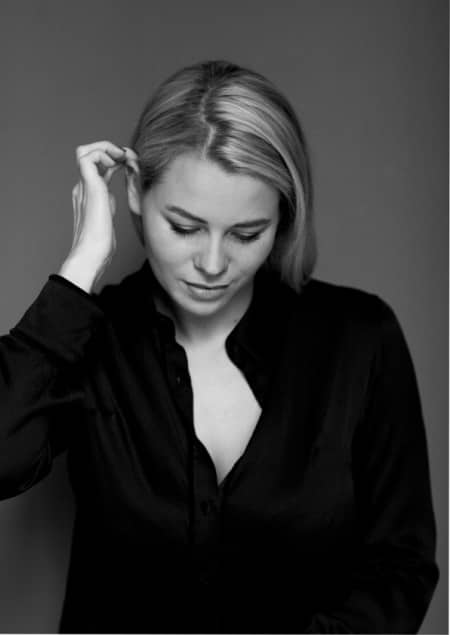 Have you always been interested in fashion? 
Yes Ive always been interested in fashion - as a child I would always be in fancy dress and hated wearing normal clothes. Ive always loved drawing and collecting interesting things but not always directly fashion related, just things I found beautiful, a lot of my interests are within the natural world which is where I get most of my inspiration.    
What have been the highest and lowest points on your journey so far? 
Creating bespoke patchwork leather tour outfits for Shirley Manson of Grabage and watching her perform in them was a personal career highlight this year, but I feel 'high' every time I make a sale to someone who loves what they try on. I love making women feel special and confident. Low points for me are when samples go 'missing' when they are out on loan - thats incredibly annoying. 
What was the inspiration behind your latest collection? 
There are lots of inspiration points in my collections that all come together each season. The prints for SS17 were created from torn pieces of marbling experiments that I tried to make replicate the sea and waves which is what I was inspired by. I like to imagine the woman I'm dressing so for SS17 she's glamorous with a grungy twist, urban yet feminine and not shy.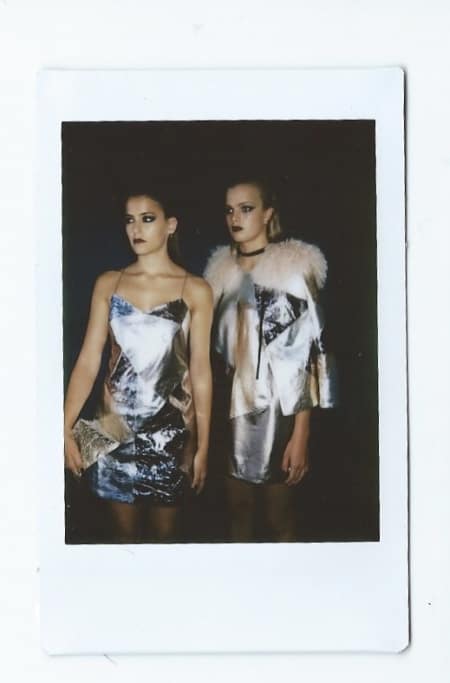 Do you ever struggle to stay inspired? 
No I'm inspired all the time by everything all around me and if I'm not feeling inspired I visit the British Museum - Ancient Egypt section, or the reptile house at London Zoo. These places fill me with ideas.  
Where is your go-to meeting spot? 
How would you describe your customer base? 
Sassy, cool and not restrictive to a certain age group. Felling confident is a state of mind. 
Is there anyone you would love to see wearing your designs? 
What are the morals you run your brand by? 
Having everything made in the UK is at the core of my brand. I like to know the people that are making my products its a very personal process. I like working with people I trust and building relationships with my suppliers and manufacturers - its not just about making money.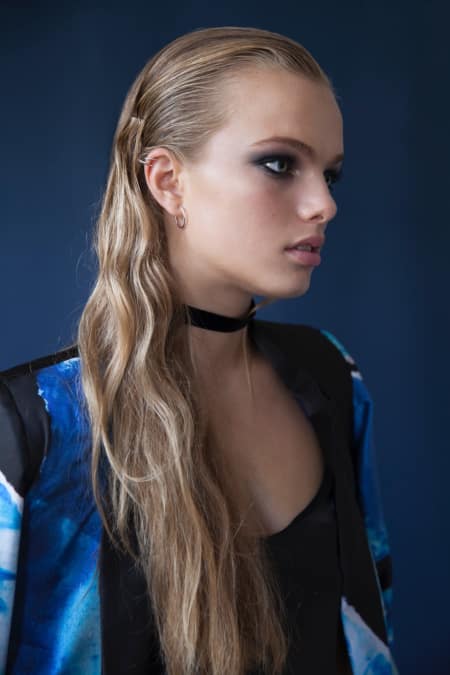 Do you have a mentor? 
No, and Im proud that I've got where I am today totally on my own. I learn from my own mistakes everyday and each small success I get makes me incredibly happy. 
What apps keep you sane? 
Apps / phones / technology drive me INsane. To stay sane I go running on Hampstead Heath and listen to classical music. 
If you could only wear one piece from your collection, what would it be and why? 
The 'Cosima Collar' is made from the softest responsibly sourced Mongolian Lambswool and can be worn over any outfit - its so versatile. The burgundy color version is my favourite for Winter the color is dark but warm and it can transform any outfit.  
What's the biggest style mistake you've ever made? 
Wearing uncomfortable shoes is ALWAYS a style mistake. 
Is there another designer whose work you particularly admire? 
Prada is incredible each season is so innovative and always so fresh. She is my favourite.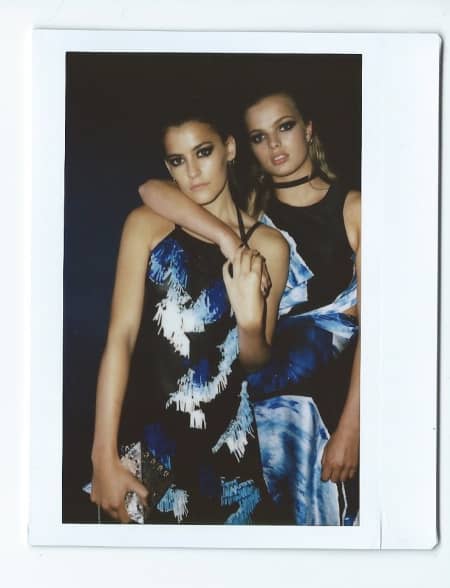 What's the best piece of advice you've ever been given? 
Just keep going and don't compare yourself to other people. 
What drew you to Wolf & Badger? 
Its unique mix of new young designers being given a platform to showcase their work.
Where do you see the brand in 5 years? 
My dream is to be stocked in Liberty. In five years I hope that I am still collaborating with amazing photographers/ film makers/ models and making clothes that women really want to wear.