Hayley Menzies's career took a meandering route through London's wild rave scene to running a nightlife business, via yoga training in Thailand. It was in these years as a rock n' rolling stone that Hayley's unique aesthetic took shape and lead her to set up a stall at Portobello market selling vintage fashion and handmade recycled fur scarves. Her sharp edits amassed a fast and loyal following of stylish women who inspired Hayley to set up her own brand.
Her collections are for women who are never afraid of being 'too much', the bona fide maximalists who are expressive, spontaneous and a little wild. The spirit of Portobello resides in each and every Hayley Menzies piece. It's a hunter- gatherer style, rich with references picked up at vintage stalls, travels to Goa or house parties that never end. Every collection conjures up a different fantasy and is meticulously pieced together using the finest fabrics. Every fine detail of her pieces - from yarn selection to print, is meticulously driven by Hayley's creative free spirit, her love of luxury and pin sharp eye for trends. We sat down with founder Hayley to learn more about her brand.
How did Hayley Menzies begin?
Launching my brand was a natural process, I had a stall on Portobello Market for a year where I sold shawls and scarves that I had discovered during a trip to Thailand, where I trained to become a yoga teacher. I was soon inspired to design my own collections and set up my brand. I would describe my career so far as the most crazy, exhilarating white knuckle ride filled with tears and laughter in equal measures! Thankfully now the tears are mainly joyful!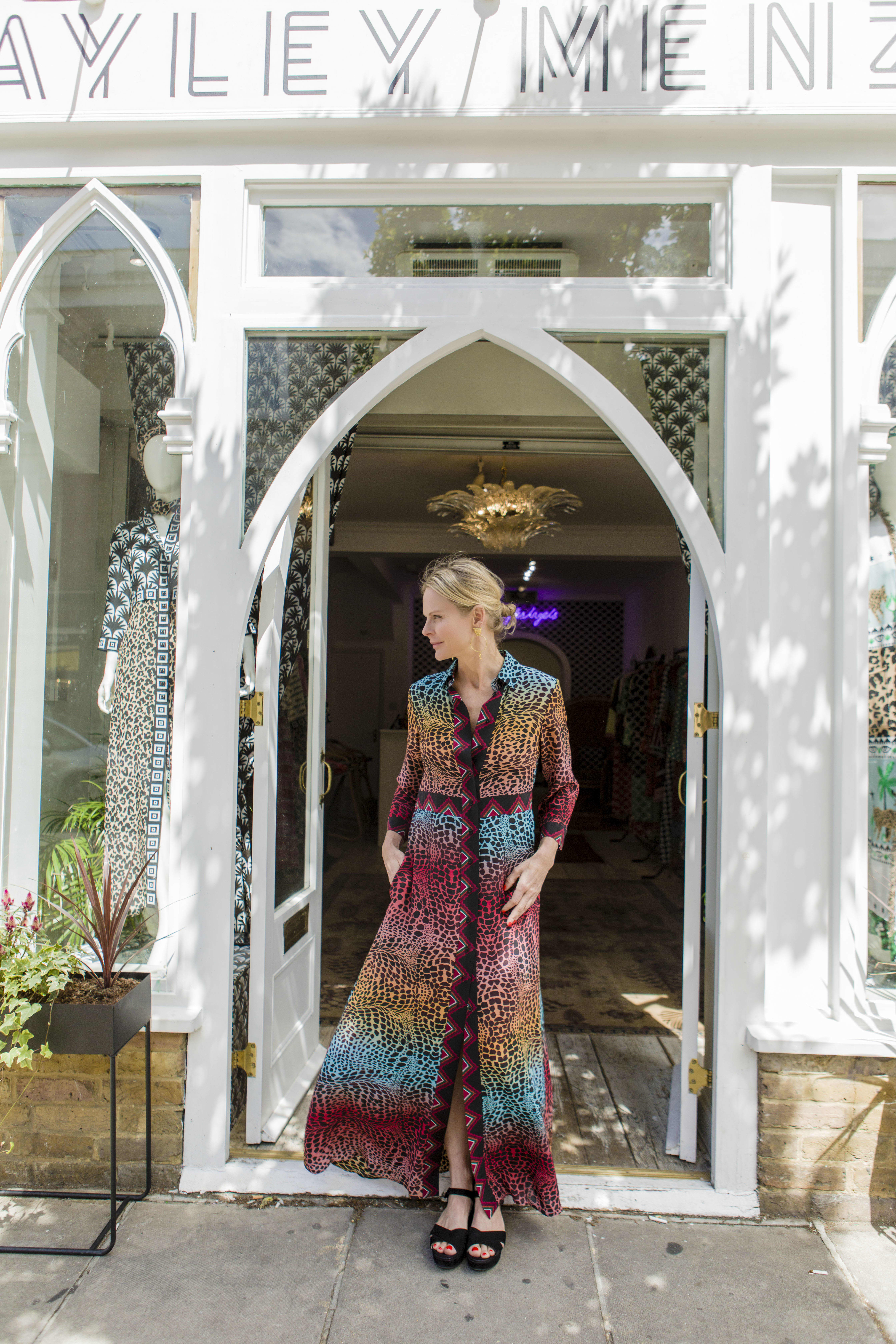 Have you always been interested in fashion?
Big yes.
What have been the highest and lowest points on your journey so far?
I've had many lows, but I'm doing what I was born to do and that certainty keeps me going. I almost went bankrupt a couple of years ago and it was one of the lowest times in my life. My world was turned upside down. I was frustrated with so many ideas to create and no infrastructure or solid team in place to support me. It was honestly me against the world and I overstretched myself and my brand in every possible way and it all came tumbling down. I moved out of my design studio and shop on Portobello Road and ran the business from my kitchen for 2 years until just 5 months ago! I've been fortunate enough to have experienced some incredible highs along the way too. The moment Alex Gordon from Liberty contacted me to view my make or break collection was a big moment. We continue to have an incredible partnership with Liberty. Our pop up in Harrods was hailed as the most successful in Fashion Lab. And just this week Bergdorf Goodman came to view the collection. I've had SO many pinch me moments and highs but perhaps one of the proudest moments was opening my Notting Hill pop up recently… another to follow in November.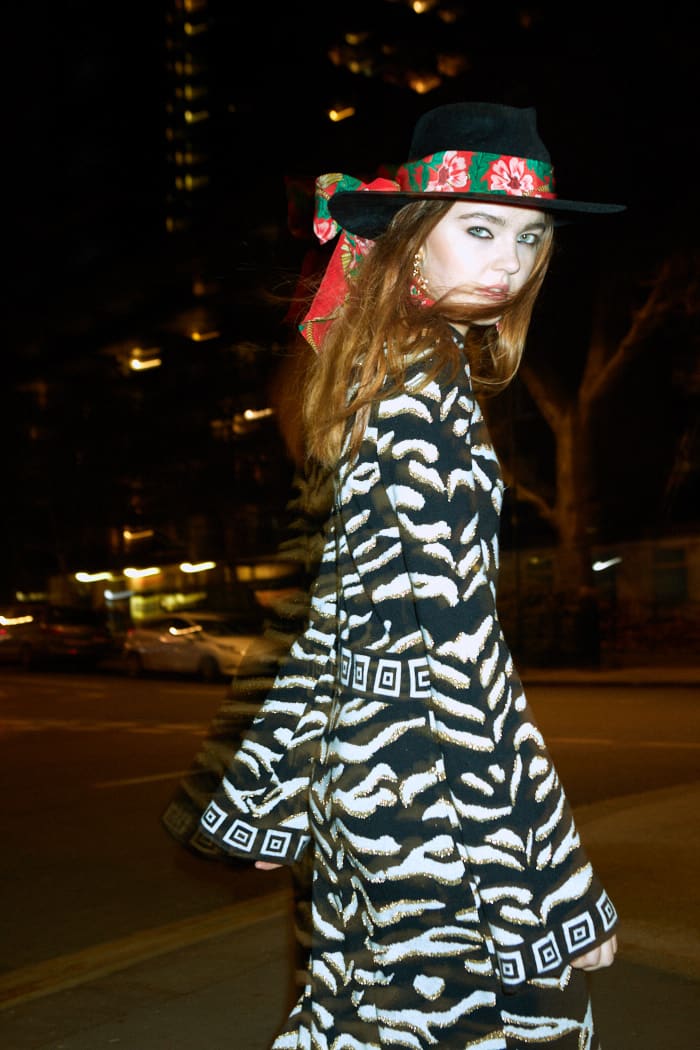 What are the morals you run your brand by?
We believe in the importance of sustainable practice. We stand for high quality products which are made to endure the adventures of our customers.
What was the inspiration behind your latest collection?
An open road. An endless night. A suitcase brimming with treasures. For AW19 i conjured up a beautiful nomad with no end in sight. Her wanderlust takes her across time and continents, laughter like champagne, always adding to her eclectic collection of clothes to twirl in; always ready for the next adventure.
How would you describe your customer base?
Refined rebels.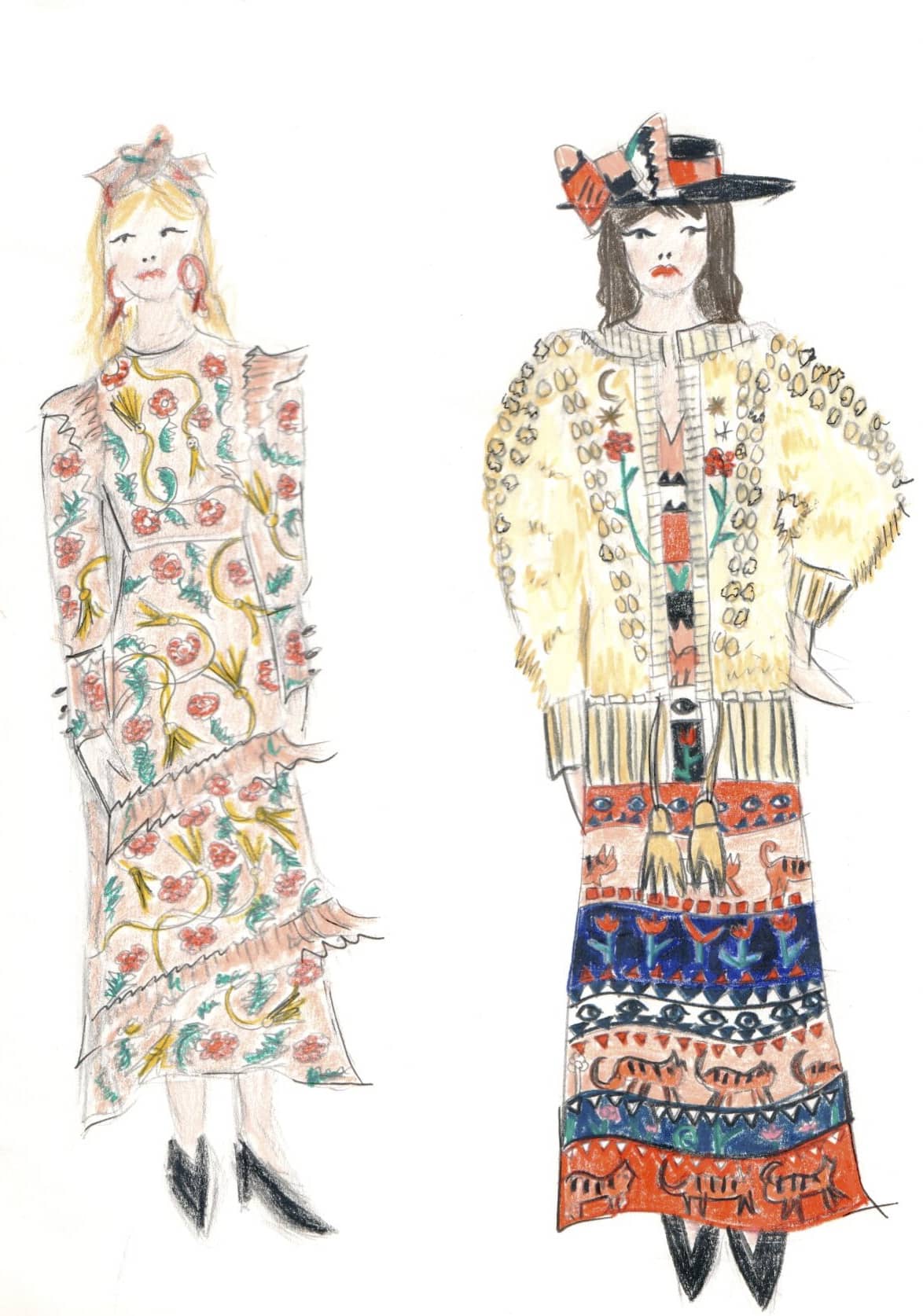 Do you ever struggle to stay inspired?
There's honestly nothing more depressing than having "writers block", a creative block. They never last for long and for the majority of the time I struggle with refining an endless stream of new ideas!
Is there anyone you would love to see wearing your designs?
Kate Moss please.
Do you have a mentor?
Not as such creatively but I'm lucky to have Piers to bounce the more business side of things around with.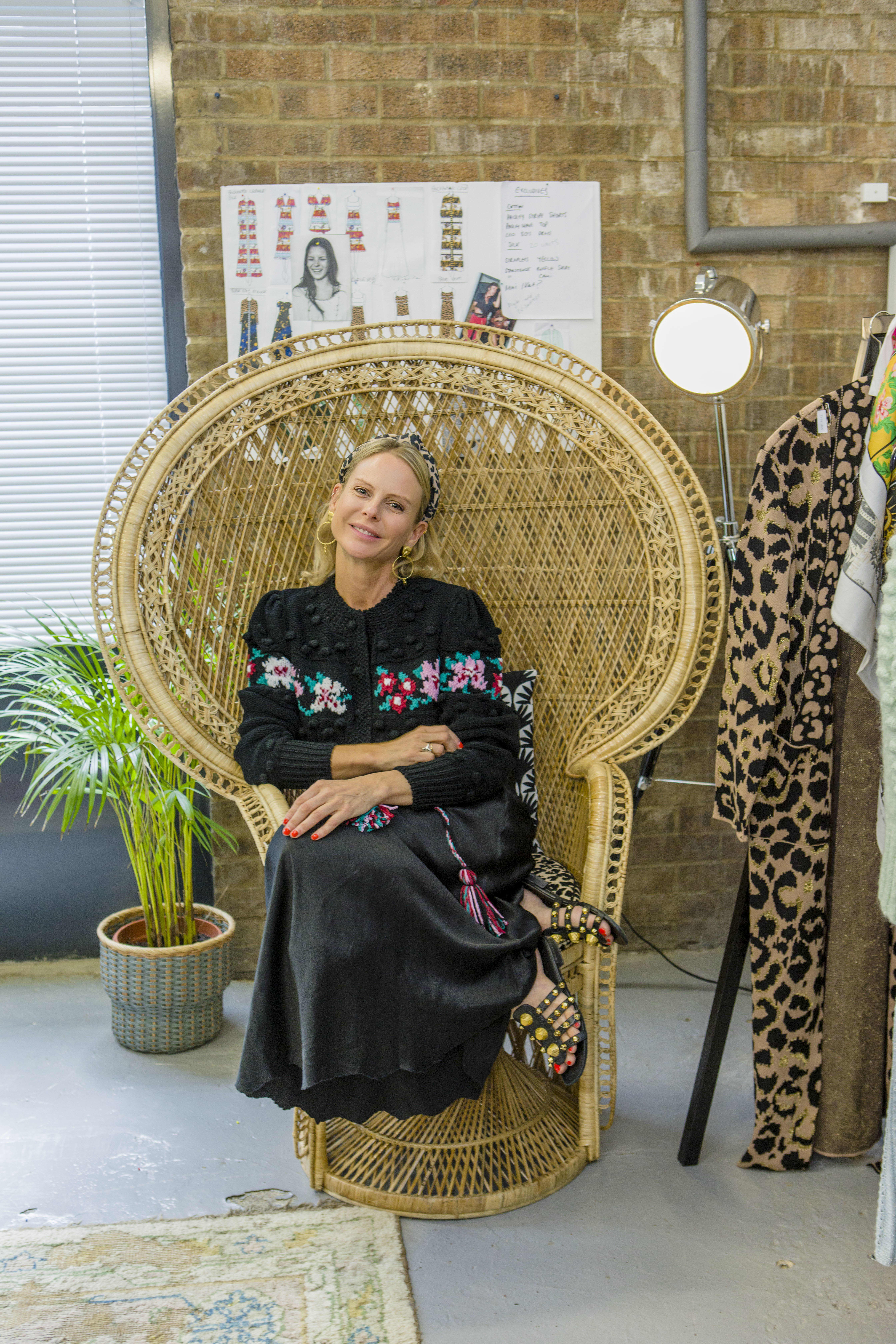 If you could only wear one piece from your collection, what would it be and why?
The Gloria Cardigan from AW19, I literally live in it. And boys LOVE it. They call out "oi granny cardi" and then compliment me on it. It's happened countless times.
What's the best piece of advice you've ever been given? 
Don't do too much! Master one thing and do it well before diversifying.

What drew you to Wolf & Badger?
The exceptional platform you offer to emerging brands.
Where do you see the brand in 5 years? 
I have a zillion things I'd like to add to the mix including active wear, accessories and homeware.