Born in and inspired by the UK's capital, Keinberg London timepieces encompass luxury from around the globe. Their bold design, signature K and minimal lines are instantly recognisable, we caught up with the founder Tom Harley to get a closer look inside the brand.
How did Keinberg London begin?
I was inspired by the watch world at a very early age and I could always be found hanging out at one of my fathers friend's jewelry shops. He was also the inspiration behind the brand as his nickname was Keinberg.
I worked in branding for over 10 years and naturally made the transition towards my passion, the fashion world, with painful attention to detail and incredibly high standards.
Have you always been interested in fashion?
I've been fascinated by personal style from an early age, with a borderline obsessive eye for detail.
What have been the highest and lowest points on your journey so far?
The highest point by far was making our first sales in December 2015, the busiest month of the year as a new brand felt phenomenal. This was then followed by a manufacturing issue that meant there was a slight delay on orders. Customer experience is everything, especially in the first stages of a brand, luckily the team and I managed this extremely well and we had nothing but positive feedback from our first customers.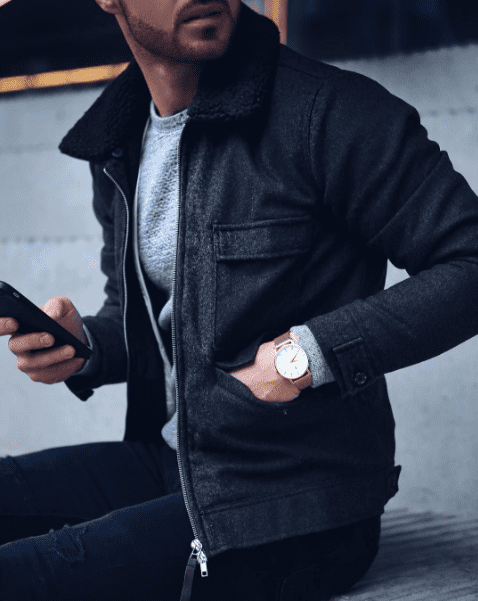 What was the inspiration behind your latest collection?
The Classic K range was designed to introduce timepieces that were both luxurious and versatile. Low profile and minimal in design to compliment any outfit.
Do you ever struggle to stay inspired?
The world is inspiration itself, food for the eyes… I am constantly exploring to feed that hunger and naturally gravitate towards the unique and like-minded.
Where is your go-to meeting spot?
I don't have a single spot, I like to keep meetings relaxed and find that creativity flows well in a bar such as the Bluebird.
How would you describe your customer base?
Our customers are looking for luxury beyond the label, something unique that naturally draws positive attention.
Is there anyone you would love to see wearing your designs?
Tom Hardy, the guy is an absolute legend.
What are the morals you run your brand by?
My attention to detail is drilled across everything we do, marketing, customer experience, product production, photography… I strive to reach perfection company wide.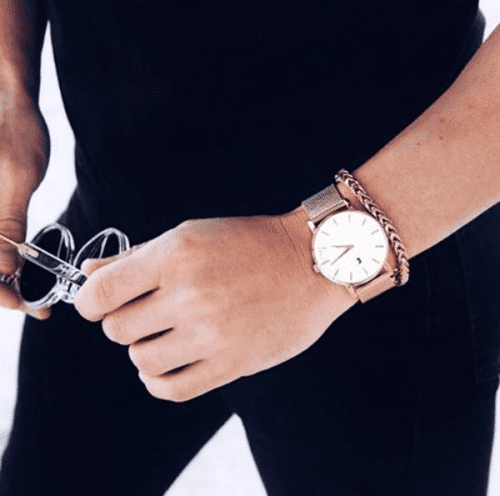 Do you have a mentor?
Not at present, although my business partner Anthony is a fantastic influence.
What apps keep you sane?
I try to spend as little time as possible on my phone and I'm not on Facebook. I do have Instagram as it's very visual.
If you could only wear one piece from your collection, what would it be and why?
The all gold Classic K is my favourite piece to date, so versatile and constantly draws positive comments.
What's the biggest style mistake you've ever made?
Trying to fit in and dumbing myself down at a younger age.
Is there another designer whose work you particularly admire?
I've always admired Tom Ford, not just for his designs but for his business mentality and obsessive nature.
What's the best piece of advice you've ever been given?
When the shit hits the fan, keep going.
What drew you to Wolf & Badger?
I've been aware of Wolf & Badger for a long time and it has always been part of my strategy to showcase our products in store. Fantastic company with the kind of attention to detail that I'm attracted to
Where do you see the brand in 5 years?
Keinberg London will be the next biggest aspirational fashion brand worldwide.