KIND Jewelry has effortless simplicity at it's heart. Founded by Artist / Designer Tansy Haak after a wild, wandering adventure through Europe, India & Sri Lanka. The idea was to create a line of jewelry for ALL KIND, which doesn't discriminate against age or personal style. We spent five minutes with Tansy to get a closer look inside the world of KIND Jewelry.
How did KIND Jewelry begin?
I graduated from art school in 2010, moved to London and was quickly swept into a city lifestyle. Living as an impoverished artist whilst working part time designing homewares was grinding me down, so my husband and I took to the road, travelled the world and re-evaluated our goals. The idea of KIND was born on the shores of beautiful Sri Lanka and I haven't looked back.
As an artist, I work predominantly in metal making large scale aluminium and copper sculptures. I exhibited throughout the UK and Europe and took on commissions from companies including The Hoxton Art Gallery and Conran. Being hands on and having the chance to work creatively is super important to me, but I wanted to build a collection that could grow separately to myself, become it's own thing and I think I am finally achieving that with KIND.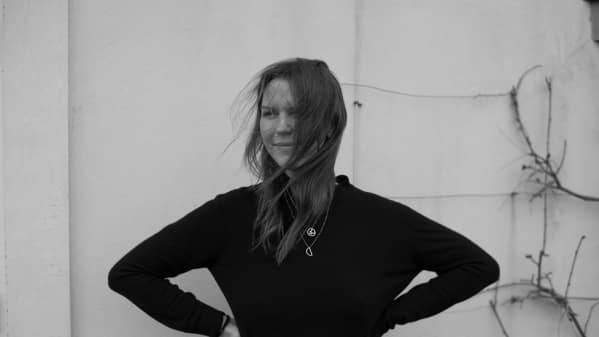 Have you always been interested in fashion?
Not always, but I am drawn to its constant evolution and how it is used to define peoples' personal identities, whatever they may be.
What have been the highest and lowest points on your journey so far?
There are too many to list… Running your own brand is just as filled with highs as lows to begin with, but it is worth the rollercoaster ride to see people wearing your designs. 
What was the inspiration behind your latest collection?
I am always inspired by nature and the debut is a reflection of the world that surrounds us - 3 moon phases, the sun, temple & elements.
The second collection launching next month is an extension of this. The new discs and mini pendants are designed to compliment the original collection and sit perfectly alongside it. I ultimately want to create pieces of jewelry that not only have their own story but that will become embroidered into the stories of the people who wear them.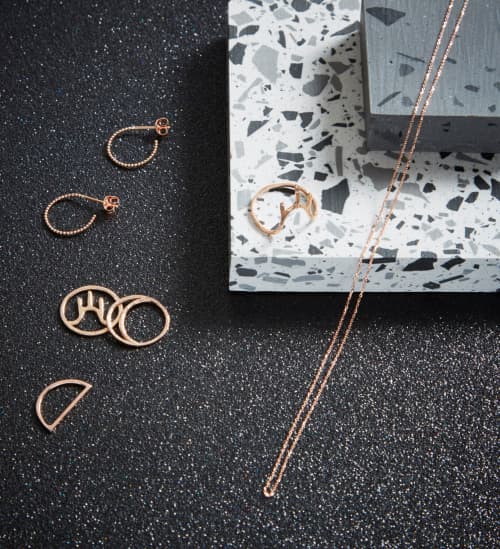 Do you ever struggle to stay inspired?
I naturally feel more inspired when the sun is shining. It is when I feel I have less to worry about and more space to let my mind wander and the design process begin. So I would say I struggle more in the winter months.
Where is your go-to meeting spot?
The Photographers' Gallery in Soho. There is space to breath there and you can also grab a precious 20 mins exploring the latest exhibition afterwards.
How would you describe your customer base?
My customer base is really varied and that is an important element of KIND. It is inclusive, regardless of age or style.
Is there anyone you would love to see wearing your designs?
Vivienne Westwood – what a woman!
What are the morals you run your brand by?
The KIND ethos is to collaborate and grow, be confident, bold and above all to look after our planet and the people who we share it with.  Each part of KIND leads back to sustainability and how we can consciously minimize the impact our actions have on our earth. All pieces from the KIND collection are handmade, using recycled and responsibly sourced gold and silver. Using local suppliers and supporting independent businesses helps to support my community and reduce my carbon footprint.  
Do you have a mentor?
Not as such, but I am surrounded by an inspiring and creative set of family and friends. There is always someone to bounce ideas off and KIND's growth over the last 9 months is largely due to collaboration. Whether it's styling / photography / modelling or just to lend an ear or give advice. As creatives we live in a share economy where we can help each other grow by sharing our skill sets. 
What apps keep you sane?
I have a weakness for Instagram, but I am not sure that it keeps me sane! I can lose hours browsing through all the amazing, creative things people are doing. Follow us @kindcollection.
If you could only wear one piece from your collection, what would it be and why?
My everyday piece is the Temple Necklace in 9ct Yellow Gold. The symbol is incrediblly important to me. It represents lifes ups and downs and our ability to overcome these challenges. I love it so much, I have it tattooed on my arm to remind me.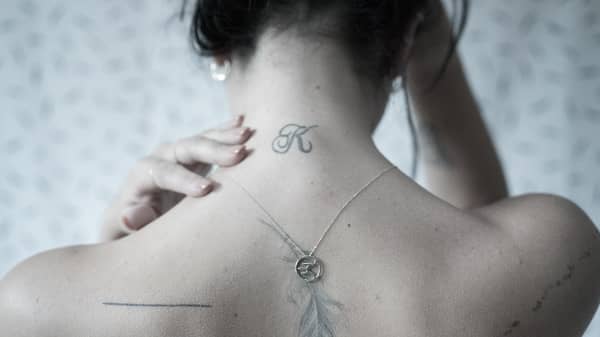 What's the biggest style mistake you've ever made?
My 6 inch, white patent leather wedges when I was 15. Not a good look! 
Is there another designer whose work you particularly admire?
All of the other designers and makers out there that are pioneering slow fashion and environmental & ethical care and pushing it towards the mainstream market! It's such a positive change and one that the customer should be demanding. Reformation are particularly inspirational in this way.
What's the best piece of advice you've ever been given?
You get out what you put in. 
What drew you to Wolf & Badger?
I was drawn to Wolf & Badger's high energy. There is a buzz around the brand and the amazing independent designers they stock…I wanted KIND to be a part of it.
Where do you see the brand in 5 years?
The sky's the limit!