creators2020/07/29
5 Minutes with... Komodo
by Becky Elliott
At Komodo, they are dedicated to creating clothes that are sustainable and don't have a negative impact on the environment. They are passionate about protecting and nurturing our planet, but also love fashion and don't believe the two need to be mutually exclusive. Why can't we look great whilst fighting for the world we live in?!
They only use the highest quality natural, organic, recycled, upcycled and innovative eco fibres in their collections. They are a GOTS certified company and COMMON OBJECTIVE partner brand. They do not use any plastic packaging. As a member of 1% for the Planet they are committed to protecting our only home. Through this initiative they donate to the Sumatran Orangutan Society who are restoring natural rainforests and eco systems, through the purchase and repurposing of palm oil plantations.
We sat down with founder Mark Bloom (aka Joe Komodo) to find out more about the brand.
How did Komodo begin?
Komodo began life at an extraordinary moment in our history coinciding with an unlikely trip to Bali. You could say we are a brand born out of a backpack.
It was summer 1988 and the headstrong spirit of British youth culture was taking a leap into the world of Acid House, it was a social revolution and we loved it and it took over the country. We were a young mixed gang of mates, we loved travelling and finding colorful interesting fabrics and twisting them into the English eccentric styles that were so iconic to that hazy mazy movement. We made the cover of Newsweek, we were the talk of the pret a porter fashion shows, stocked in some of the finest independent stores in the world. We threw legendary parties, worn by leading DJs and musicians of those days, we had a ball!
I can't say I grew up even aware of fashion, but I was into music and the tribes that they belonged to, my fascination drifted from Paul Weller, the Mod-father, to Steve Strange and New Romantic chic to Bowie and beyond. It was a great time to be a kid, a time before today's 'OMG' self-consciousness, when we were immersed in OMD expressionism (google 'em kids!) and 'Japan' was a look, not a place we were very likely to go.
Later, after school I became a traveller, it was an accident really but somehow I gave up on education and spent two and a half years with a backpack and lots of one way tickets and I bought many boxes of artisan fabrics and curiosities and found an eye for the unusual, and I was ready to give it a go. Fashion for me was a chance to be independent, to run my own firm, to say whatever we wanted, it was a great challenge and it still is!
Our motivation was to stand out, to be different. To be fun and to represent the amazing people and their talents we found in Asia, we really loved them. We worked so hard with them, fixing challenges and taking their traditional techniques, twisting them to invent new ones, to bring something fresh to the insatiable market of Great British Street Fashion that was loved around the world, for a while it really was rock n roll!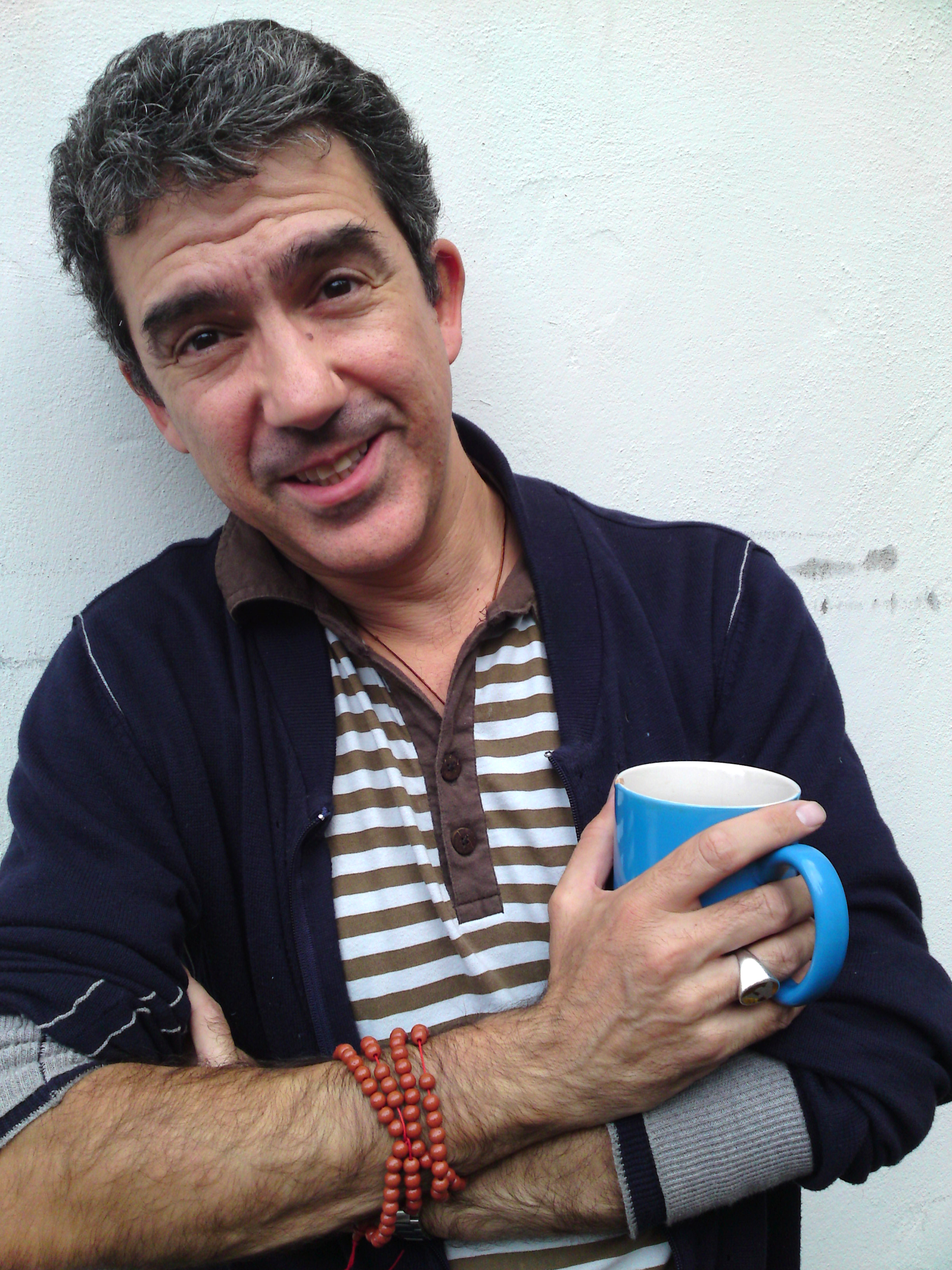 What have been the highest and lowest points on your journey so far?
It's hard to pick from so many years, but the low points really came from the crises we found ourselves in the middle of the financial meltdowns. the Bali bombs, the Boxing Day Tsunami, the Nepali Earthquakes, they were real disasters. Some of our fashion faux-pas really pale into insignificance by comparison!
The highs are many too. We had some awesome tents at Glastonbury, we had queues of our fashion fans at the Clothes Show Live for so many years, we threw amazing parties that were the talk of the town in their day in London, Paris, Ibiza, Berlin and Bali, I've still got a hangover! We opened stores all over the place, we were in all sorts of magazines, like the Face etc. If I had to pick a high point then it would have to be on the Roof of the World and our visits to Tibet and visiting the schools we funded from donations from our followers.
What are the morals you run your brand by?
The company began by making jean jackets out of old used jeans, today we would call it upcycling, then it was just called patchwork - the factory in Shoreditch was overrun with orders, so we used to go and help out working on whatever we could. When we moved on to Bali and Kathmandu using handicraft fabrics and traditional processes we also worked long shifts in factories to help them get the orders out. It was just normal that these guys were part of our team and we need to do anything to support them.
The Eco side of things moved on from our early use of hemp sack cloths when organic cotton and bamboo first started to become available, it was just natural for us to use them the first chance we got. We actually used the label 'Naturally Komodo' for a few years, only later did the language of Green/ Eco/ Ethical fashion emerge and it took me a while to realise that this is what we had been doing for years, they just didn't have a name for it before!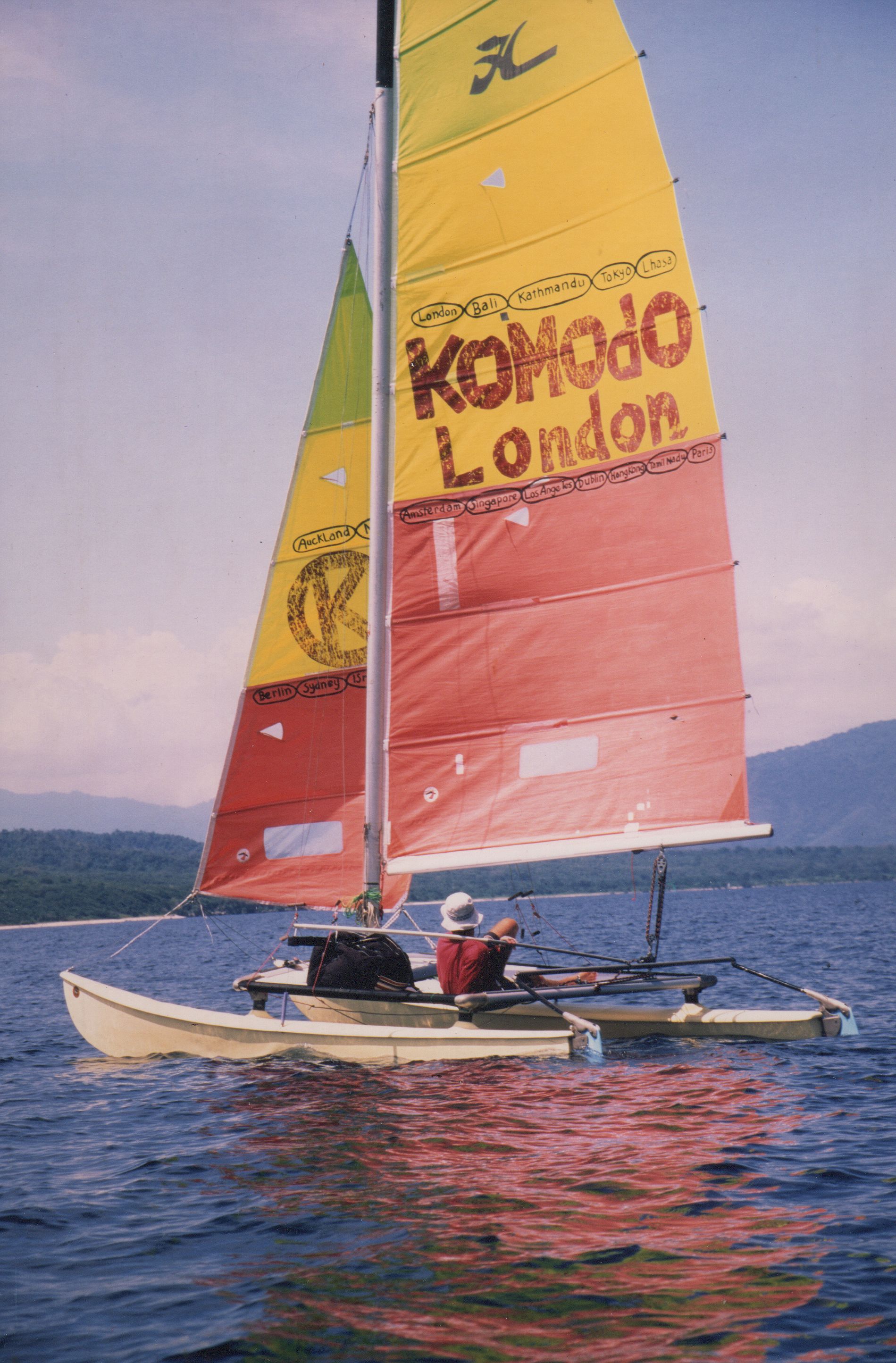 What was the inspiration behind your latest collection?
Each season we flit between Bali in the Summer and Nepal in the Winter as a starting point. So for AW20, the colors, themes and vibe of our beloved Kathmandu combined with the hustle and bustle of city life have allowed us to create a collection of everyday casual pieces that have the spirit of Nepal reimagined for everyday life in a modern urban setting.
Do you ever struggle to stay inspired?
Travel is a key part of keeping ourselves inspired, and as a small team we are able to continually bounce ideas off each other. Having a regular rotation of young interns also keeps us on our toes, and so far the inspiration is yet to dry up!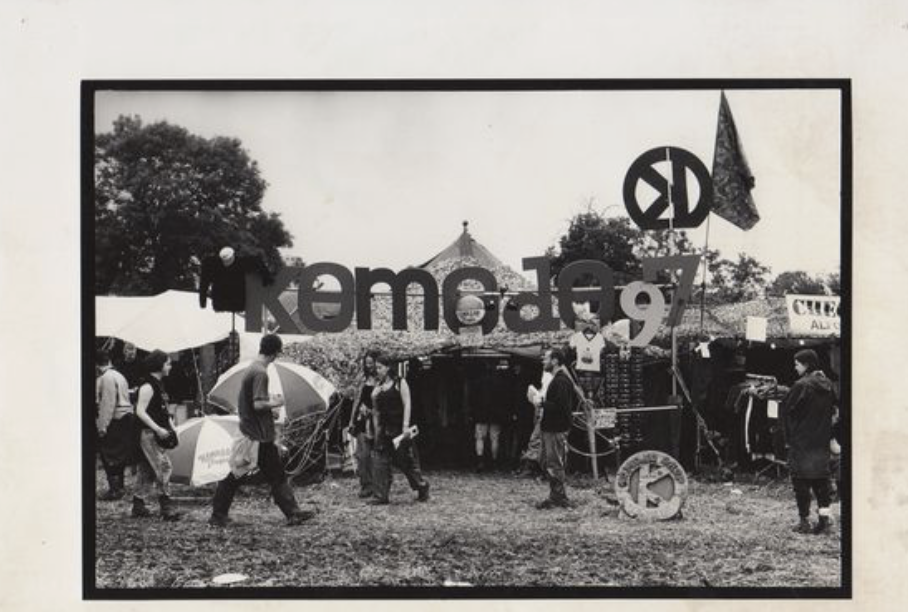 Is there anyone you would love to see wearing your designs?
We've had a pretty diverse roster of cool kids wearing our clothes, from Jay Kay, to Leonardo Dicaprio in his film 'The Beach' and even The Spice Girls, so we're just pretty happy with whoever loves wearing our clothes. Although Dua Lipa works out at the gym next door to our office and we're still holding out on her popping in one day so we can kit her out!
How would you describe your customer base?
It used to be the club kids of London, as we were all about making comfortable everyday garms and some slightly out there festival wear, and then it became popular with a slightly older crowd, probably these kids but just all grown up! Now we like to think, especially with the rebrand last Autumn/ Winter, that the brand has something for everyone, from the early 20 year old who has an interest in affordable sustainable fashion, to the old ravers who knew us way back! Our clothes are everyday classic pieces, but always with a Komodo twist. Each piece is designed to last and get better with age. Always organic, and always sustainable!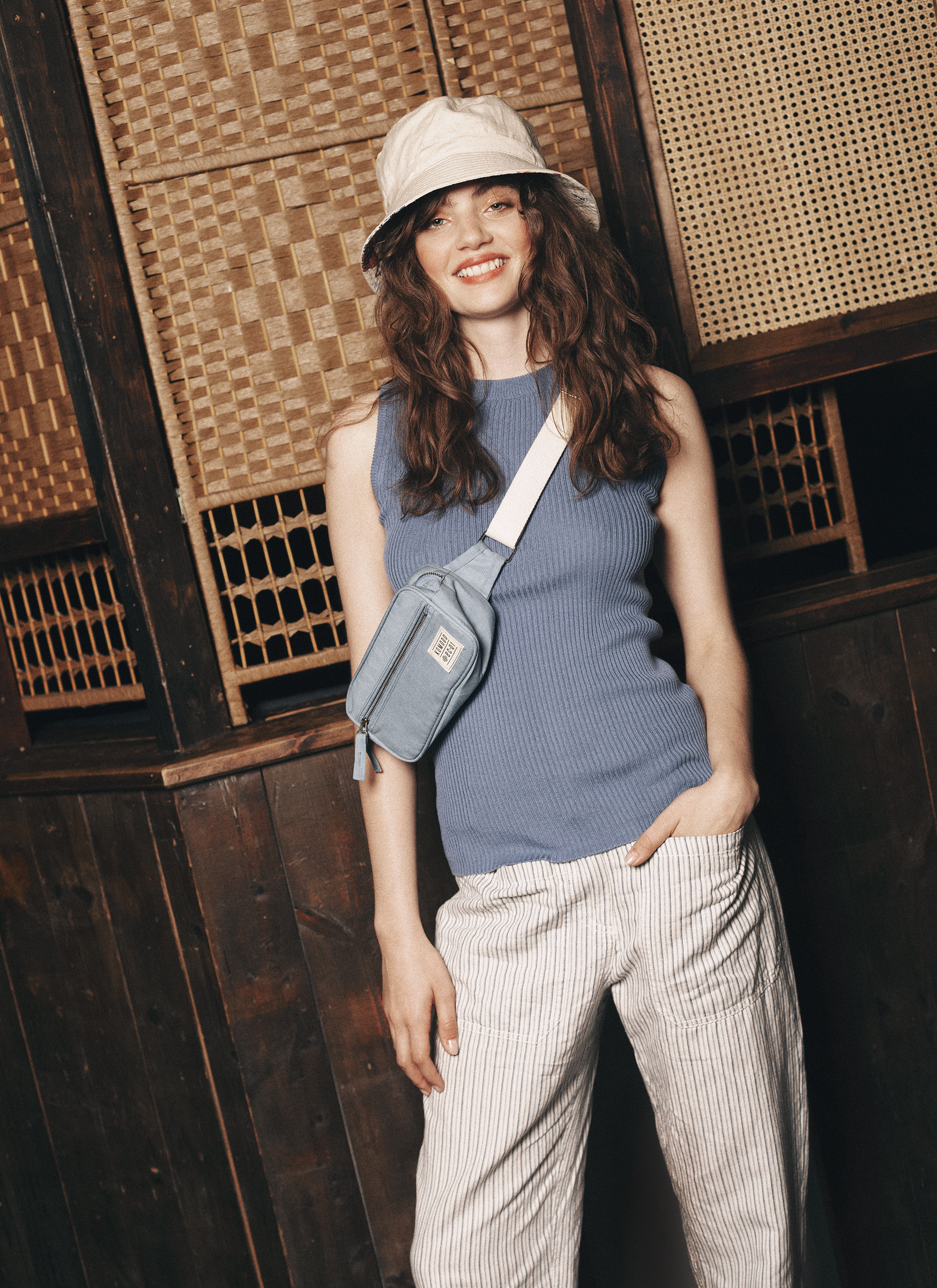 If you could only wear one piece from your collection, what would it be and why?
Right now it might have to be one of our printed face masks, which we've made from lots of current and past season prints and fabrics - they are compulsory! But by choice, maybe the new Wilson parka, it's a nice bit of kit for the autumn.
Is there another designer whose work you particularly admire?
I have to admire Patagonia, that brand is amazing. From our early years, the coolest brand in school was Stussy and is still a legend. Finally, for the sheer art of fashion I'd vote for Vivienne Westwood.
What's the best piece of advice you've ever been given?
One fine day in Tokyo we opened our new franchise shop in Shibuya, I was in town with Jamiroquai who we had a collab label running with, and they were on tour – Jay Kay was huge there, it was a lot of fun. In Japan when you open a new venture it's their custom to make a gift of a plant, something to grow - our store was opposite Paul Smith, but our store looked like something that belonged in The Flinstones, to say it was rustic didn't get close! Towards the end of that first day Paul himself came over and brought us a plant, I was chuffed, he gave me some good advice, 'only choose one partner for Japan', it was hard to take as we had about 10 at that point, unfortunately I didn't take his advice and the rest, as they say, is the history we didn't have!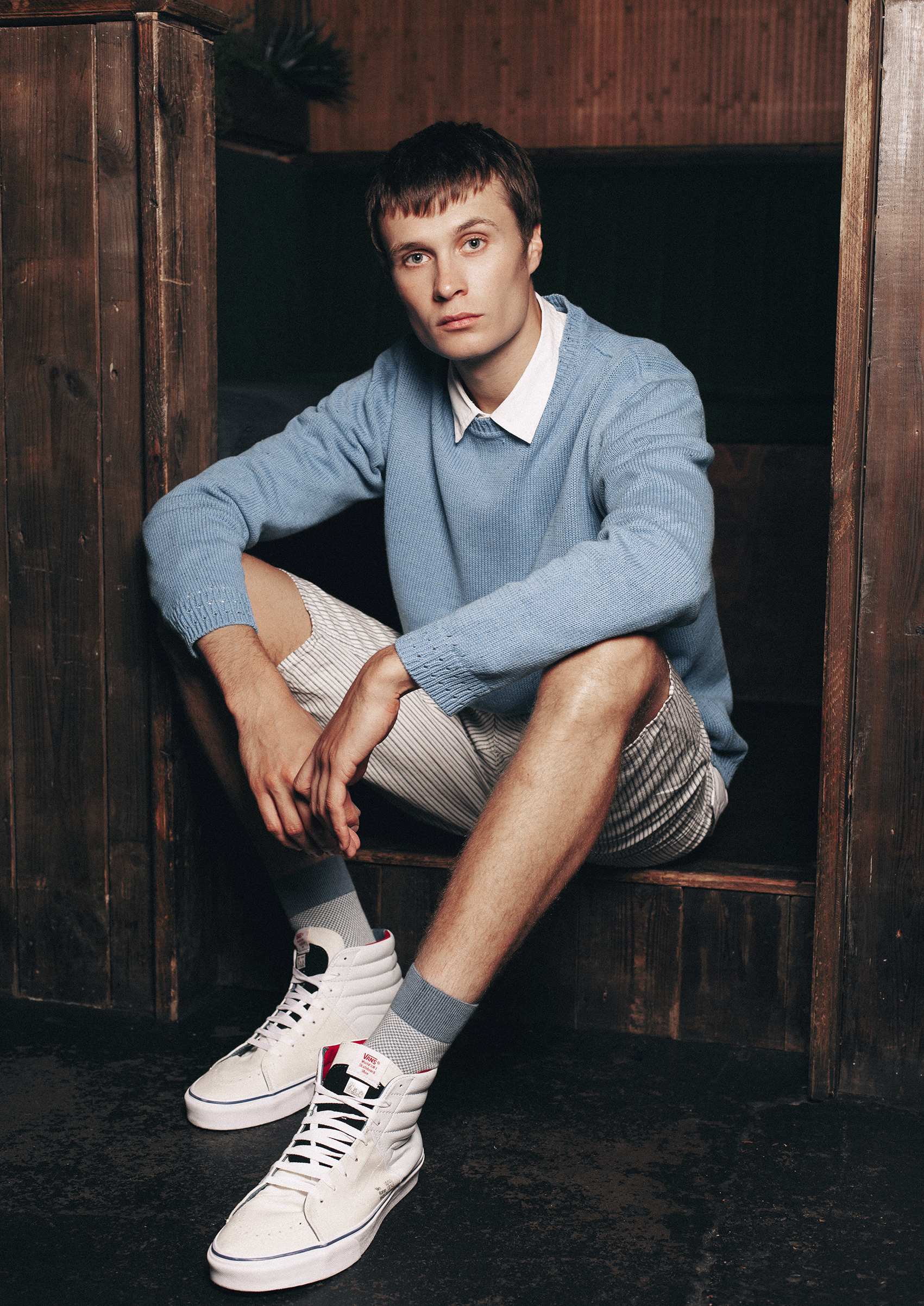 What drew you to Wolf & Badger?
Our friend Vero from Mirabelle jewelry told me to sign up - twice! Second time we did and it has been an instant hit, I don't know why they didn't call us years ago?!
Where do you see the brand in 5 years?
I'd like to see us being fawned over by every editor in town! Actually I'd like to see some of our department stores wake up and realise that Eco fashion is a thing, and maybe they will join the enlightened independents and create some space for us pioneers and the generation to come to lead the way. Fashion is only cool if it's made right!
Peace Out!