The Law of Sleep takes sleep and style seriously. Launched in 2015 by former lawyer Catherine Hewitt, the Law of Sleep is firmly focused on bringing luxury and understated glamour into the bedroom on a daily basis. Created for all body types, the Law of Sleep's nightwear has a minimalistic, easy to wear aesthetic. We caught up with Catherine to learn more...
How did Law of Sleep begin?
I launched the brand with my sister at the end of 2015…we were at the stage where we were both looking for something new to do, she was CEO of a business and I was a lawyer living in Asia and Australia.  I have always loved fashion and having worked in a what can be at times a stressful environment, I began to think about peoples' lifestyles….and one aspect of our brand which is important to us is to encourage people to sleep well which helps to alleviate stress. Therefore, we wanted to create wearable everyday luxury sleepwear made from natural fabrics with a minimalist edge….it is always nice at the end of a busy day to slip into something nice to wear in bed which makes us feel good and helps us sleep well. Neither my sister or I knew anything about the fashion industry when we started this venture, except my legal background and my sister's background in running a business which has helped enormously with certain aspects. The rest has been a steep learning curve...now we are both comfortable and things have thankfully started to go more smoothly!
Have you always been interested in fashion?
Yes, I have always been interested in fashion. I used to design when I was little…mainly sportswear for women as I was tennis obsessed! I also love looking at old photos of people dressed up in all their finery or going to exhibitions of great designers…who can help but admire a beautiful creation by Worth, Jeanne Lanvin, Jean Paul Gaultier…
What have been the highest and lowest points on your journey so far?
I think one of the lowest points was when we were looking for a really good, professional factory with whom we could build a good relationship with and communicate with clearly.  Eventually, we found a great, reliable factory which produces excellent work for us but it was a struggle to find a factory that could handle silk and French seam well etc….it was just one of those times when we just had to battle through.
Highest point? I can still remember our first sale…it was all very exciting!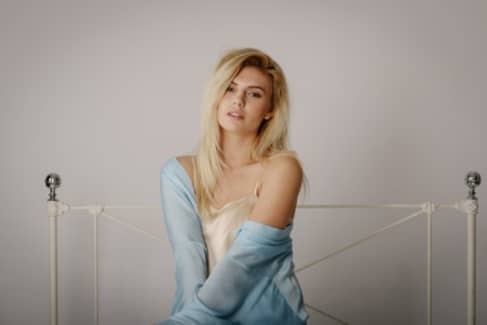 What was the inspiration behind your latest collection?
Inspiration came from luxury sleepwear of 1930s - 1950s as seen in old Hollywood movies which I love! Even though I adore the glamour of these clothes we only took the luxury and quality elements to create our luxury everyday sleepwear with a minimalist edge.
We are very excited about our upcoming collection as we acquired Victorian prints which are keeping within our minimalist aesthetic and arranged for the patterns to be digitally printed onto fabulous crepe de chine...we will be launching this range in the autumn. We are also launching boy's pyjamas.
Do you ever struggle to stay inspired?
Inspired no, but motivated yes. Especially when costs for fabrics and other base costs seem to be rising and the business aspects require more attention.
Where is your go-to meeting spot?
Even though our business is based in the UK I am based in Paris and Toronto…so in Paris, I often meet at Carette on the Place du Trocadero…it is lively and has delicious pastries but rather small tables so if you have lots of papers it can be a struggle!  In Toronto, my go-to place is the Lobby Lounge at the Shangri-La Hotel depending on the time it is quiet and located downtown, so a good meeting spot.
How would you describe your customer base?
Discerning, stylish and smart.
Is there anyone you would love to see wearing your designs?
Our designs are for everyone to enjoy….but it would be nice to see our sleepwear in a TV show; perhaps the new female Dr Who would like our Aimée Kimono Style dressing Gown? She has to sleep right? I think Gabriel Macht or Patrick J Adams from the TV Show Suits would look good in our men's sleepwear!
What are the morals you run your brand by?
Primarily act with integrity at all times in relation to everyone we deal with despite the circumstances. We were conscious when looking for a factory that we did not engage a 'sweat-shop' style entity and when dealing with suppliers we use reputable suppliers who act in a professional way. If not, we do not use them… even if this does inconvenience us.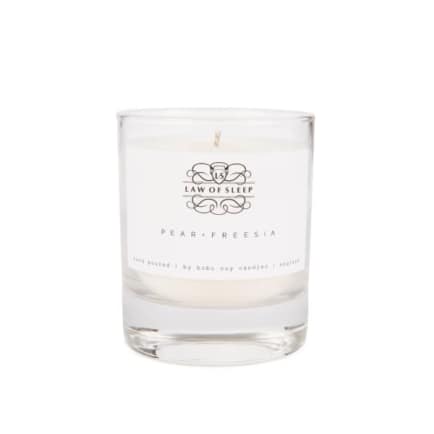 Do you have a mentor?
No! Offers welcome!
What apps keep you sane?
My Meditation App…its a timer and my Mind Body App which lets me find and book a yoga class within seconds no matter where I am
If you could only wear one piece from your collection, what would it be and why?
The Aimée Silk Kimono Style Dressing gown…it is a wonderful haze blue coluor made from luxurious French chiffon satin. It is really feminine and makes me feel stylish as it is light and drapes beautifully.
What's the biggest style mistake you've ever made?
Getting a style manufactured which we should not have had done… we did not put the item up for sale.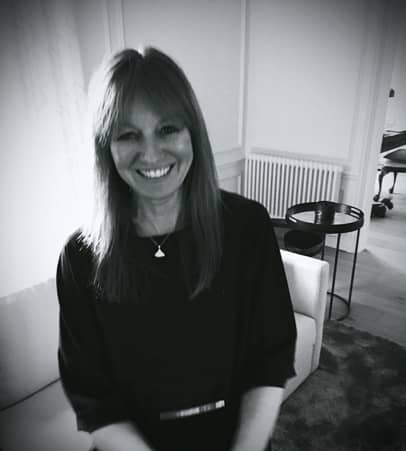 Is there another designer whose work you particularly admire?
Yes, many… Jean Paul Gaultier... creative genius. I like Haider Ackerman for his structured chic simplicity and of course Stella McCartney.
What's the best piece of advice you've ever been given?
You can do anything you want to if you apply yourself.
What drew you to Wolf & Badger?
I love the aesthetics of the site. Clean lines, cool photos and great brands.
Where do you see the brand in 5 years?
In 5 years I hope to still be making beautiful nightwear and hope we have expanded and consolidated our customer base internationally. We also want to explore further the wellness lifestyle aspects of our brand...we have already introduced a range of candles which have relaxing scents and we intend to launch diffusers, calming teas all in the name of helping us sleep well in this hyper world we live in.