Little Wardrobe London is a childrenswear brand inspired by hazy memories of childhood's endless summers, where all rules are abandoned and the imagination leaps to life. Founder Ayesha explains how she wants to bring more magic into a child's everyday life, attaching a key to each garment as a symbol of entering a new world full of imagination. We spent five minutes with Ayesha to learn more about the creation of her brand. 
How did Little Wardrobe London begin? 
Little Wardrobe is now entering it's 4th season, although I have been building up the company since 2013. I started doing 'dummy' runs in the early days to see how the business worked, and spent 6 months leading up to the release of my first commercial collection being mentored by Mark Baker who has worked in the British fashion industry for over 30 years. We started as an online business and now stock in boutiques and department stores all over the world. Our AW17 collection premieres in Harvey Nichols London. I love stories, I love theatre, so you will find that our clothing very much reflects that. I grew up reading classic children's books - my all time favourite childhood story is 'The Lion, the Witch and the Wardrobe' - in fact that particular book inspired the brand. I love the idea of stepping through the wardrobe doors and entering a whole new world. One of the things children love the most, is that onto each garment is sewn a small key - a motif to symbolise the key to a secret place where the imagination springs to life, where magic exists, and their everyday life is transformed into something a little less ordinary.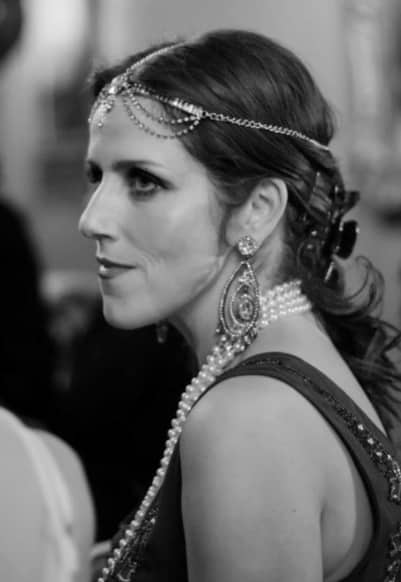 What drew you to designing kidswear?
It really began when I was a little girl. For as long as I can remember I have had a fascination with all things miniature, the intricacy and attention to every conceivable detail. I would make dresses and outfits from paper for my dolls. I would also sketch and storyboard little stories, so I guess it was always there. It was when my twins were born 8 years ago I started to get the itch, so I began to sketch ideas. When they became toddlers I started making clothes for them. That kickstarted the idea that I could do this in a much bigger way.
What is most important to you when creating your pieces?
That they are practical as well as beautiful. There is no point in having a piece of clothing hanging in a wardrobe never to be worn. I design pieces that are both timeless and well-made, with the view that they will be passed on and enjoyed by generations to come.
Do you have any key inspirations when designing your pieces?
I'm inspired by British history, literature and culture - to me it encompasses so much as it is forever evolving, so there are no limits. I think in pictures constantly, so if I read a book, I see the character in 3D and that can inspire a whole collection. I often see shapes and silhouettes and that too can be a great starting point.
What is your fondest childhood memory?
The day I realised I could ride my bicycle without stabilisers! Freedom!
Have you always been interested in fashion?
Always; whether in life, or film, or theatre, I love the fact that clothing can completely change the way a person behaves, moves and feels.
Do you have children in your life you draw inspiration from?
I have 4 children who offer a wealth of inspiration! Each one so different from the other. They love to play dress up. I need only watch them play-act of an afternoon to have a hundred ideas to choose from.
Do you take any inspiration from child celebrities?
Shiloh Jolie-Pitt. Although we are an occasion wear brand offering beautiful party looks, a big part of what we do is gender neutral fashion - blazers, jodhpurs, fitted shirts, waist coats, wide leg and slim cut pants. Because little girls wear suits too!
If you could pick anyone to wear your designs, who would it be?
Shiloh Jolie-Pitt. 
How would you describe your brand ethos?
We are an authentically British brand, British inspired, British design and British made, but most importantly of all, the thing that drives me is the desire to transform children's everyday existence into something a little more magical.
Is there another kidswear designer you admire?
I am a big fan of Jessie & James. Their style is so distinctive. They started out as pattern cutters for Vivienne Westwood, so when you see one of their pieces, you know it a mile off. I have followed their work for years and I can honestly say they have never faltered.
What drew you to Wolf & Badger?
I knew of Wolf & Badger long before we stocked there. I often buy clothing and accessories from them - It is a treasure trove of creative talent. I think they have a great eye for trends and are at the cutting edge of all things fashion, so when I heard they were planning to stock childrenswear I knew we had to get in.
How do you envisage the brand growing over the next five years?
A huge proportion of our online business comes from the Middle and Far East, so the goal is to stock in as many of the luxury department stores in those regions as well as having our UK presence, so that our brand reaches more of that audience who love to buy British made clothing. I also see us extending into the tween market exploring a high fashion aesthetic for that age range specifically. Ultimately, I would like us to have our own store in a London location to start, with a view of going into luxury children's interiors that reflect our definitive style as a brand.