Elizabeth Leath, who was driven to create a unique collection of resort wear dresses and cover-ups for the fashion conscious, founded Monorails & Satellites in 2015. Monorails & Satellites heralds a new type of beachwear brand, combining the functionality of a day-to-day wardrobe, with the aesthetics of designer favourites. Monorails & Satellites is defined by its mix of luxury designer fabrics, beautiful prints and color palettes and sourced from Italy. We spoke to Elizabeth to find out how the brand began. 
How did Monorails & Satellites begin?
Several travel experiences led me to the creation of Monorails & Satellites, specifically a holiday where I had packed for the rest of my family but not myself, leaving me to shop in the lovely boutique at the St. Geran in Mauritius and on various trips to Italy I mused about better holiday wardrobes. Then a pattern-cutting course at Central St Martins got the whole thing started.
I've spent most of my career so far in book publishing within the sales department where I ran several of the biggest UK publisher's special sales or custom publishing department, including Penguin books and Harper Collins and I still consult in this area. Running my own business is what gets me up in the morning, well, that and noisy children!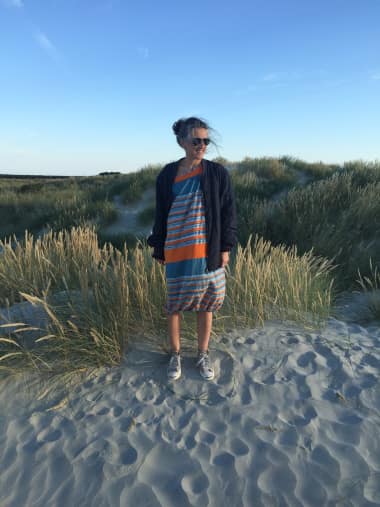 Have you always been interested in fashion?
Yes always, but originally just as a consumer not as a brand owner.
What have been the highest and lowest points on your journey so far?
The highest points have definitely been launching the website and getting the collection into the press…so far we haven't really had any low points.
What was the inspiration behind your latest collection?
We are just about to launch our new designs but generally the pieces are holiday staples that aren't changing drastically, but the fabrics move with the seasons and so this year we are featuring burgundy quite heavily!
Do you ever struggle to stay inspired?
I have always worked in creative marketing/sales and entrepreneurial environments, so am constantly churning out new ideas… so no, sometimes it's a case of too many ideas and not enough time!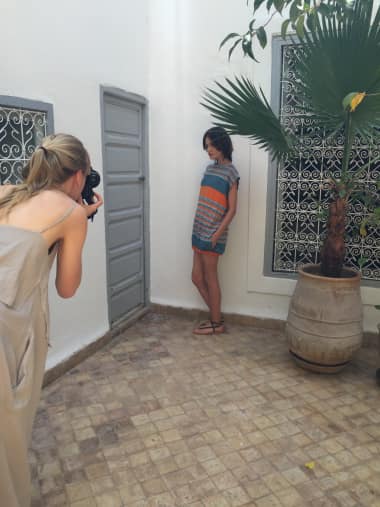 Where is your go-to meeting spot?
Dean Street Townhouse, Browns Hotel or Soho House.
How would you describe your customer base?
Monorails & Satellites is for the fashion conscious female, the global woman of today who wants to invest in timeless pieces.
Is there anyone you would love to see wearing your designs?
Yes – Kate Moss! We love her.
What are the morals you run your brand by?
Detail is what makes a good brand stand out, so we always keep this in mind.
Do you have a mentor?
Yes, I have had someone work with me for the last few years who has worked for brands including Marc Jacobs and Isa Arfen. 
What apps keep you sane?
Not sure if it keep us sane but we love Instagram.
Is there another designer whose work you particularly admire?
Isabel Marant and Marc Jacobs are two of my favourites.
What's the best piece of advice you've ever been given?
Enjoy what you are doing, otherwise don't do it.
What drew you to Wolf & Badger?
The eclectic mix of brands available.
Where do you see the brand in 5 years?
I'd love to be stocked in stores around the world and be the go-to beachwear label.