NASON was founded in 2017 by London College of Fashion and Central Saint Martins graduate Mel Nason. A passion for fine craftsmanship and keen eye for detail are evident in every piece the brand creates. From generous, flowing silks to intricate embroidery and lace embellishment, the tailoring is sharp and precise, while specially-developed screen-printing techniques showcase the highest level of detail. With prints inspired by historic design archives and one-of-a-kind pieces sourced in vintage boutiques around the world, the beautiful patterns and motifs are instantly captivating, yet succeed in balancing this innate femininity with an effortlessly cool sense of style. This, in part, is down to the strong, androgynous aesthetic that NASON's menswear-influenced cuts evoke. A luxurious and versatile collection, NASON's pieces are also highly wearable, inviting you to confidently pare-back and dress-down with the addition of a grungy sweater, oversized blazer or pair of trainers. We sat down with founder Mel to learn more about the brand.
How did Nason begin?
After graduating from Central Saint Martins with a degree in Fashion Design, I began my career as a womenswear designer at Voyage. Since then I have worked for a number of high street fashion brands, mostly specialising in tailoring design. I launched NASON in 2017; at first balancing it with freelance work, but more recently I have committed to developing the brand full-time.
From the start, I've had a very clear sense of the sort of fashion brand NASON should be. My focus is on creating beautiful pieces that combine high quality fabrics and cuts with fine craftsmanship and attention to detail. Two years on and I still very much stand by that ethos.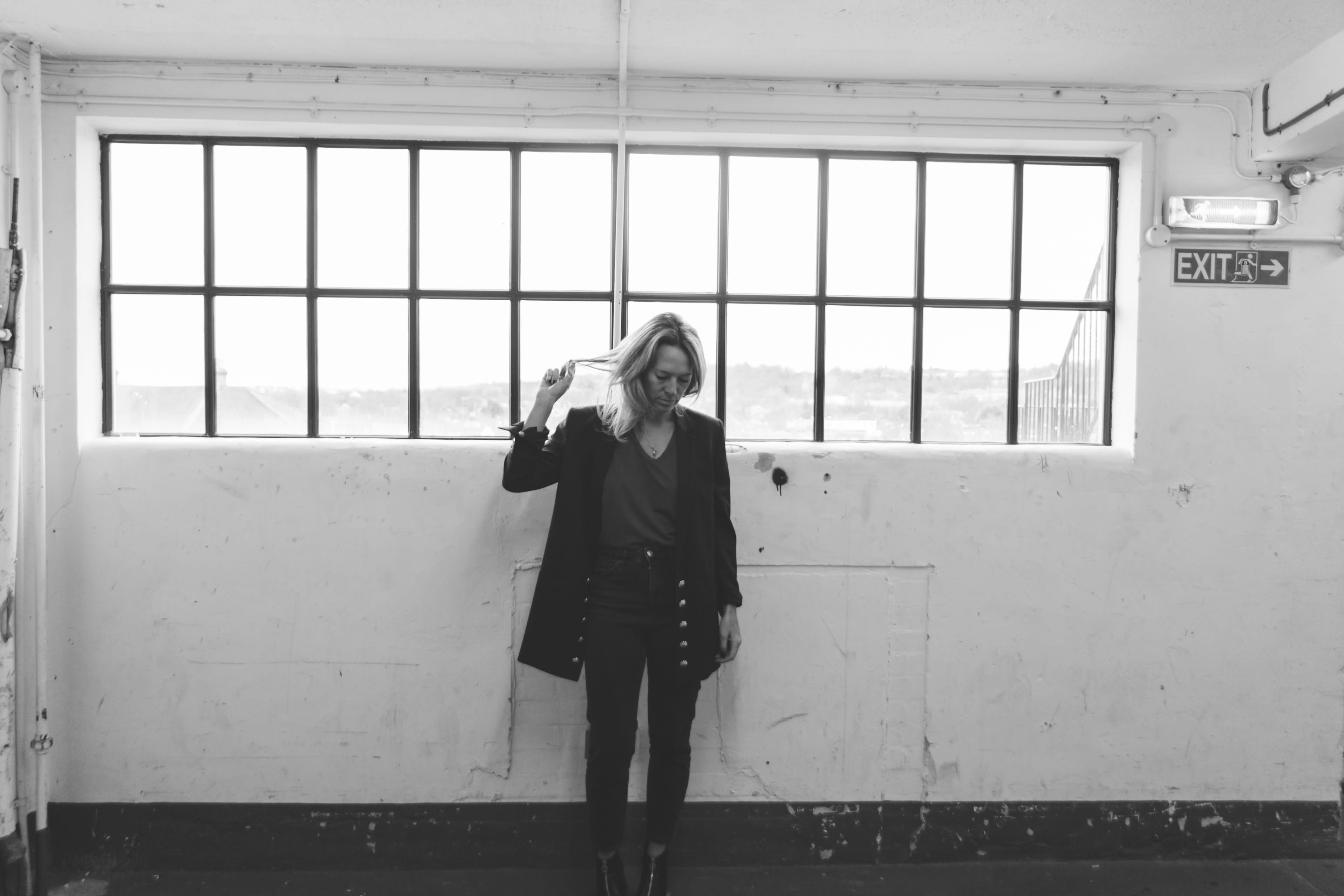 Have you always been interested in fashion?
Definitely – and in particular I've always wanted to found my own brand.
What have been the highest and lowest points on your journey so far?
Without doubt a high point has been seeing my pieces stocked in beautiful boutiques. As a designer, working on the collection and experiencing how it can really come to life in the studio is also so rewarding. As with running any small business there are challenges and set-backs – often because I'm juggling so many different aspects and my focus has to be pulled back from design to address something to do with finance, PR or the website.
What are the morals you run your brand by?
NASON has always had really clear ethos – to create timeless pieces that will be treasured because they offer high quality, detailed craftsmanship. We really take the time to source luxurious fabrics, develop unique prints and perfect our own signature detailing and embellishment – including textile surface applications like cutwork, embroidery and hand screen-printing. Ultimately, integral to the brand is making sure our pieces are both beautifully made as well as beautifully designed.
What was the inspiration behind your latest collection?
I often look to design archives and vintage samples, so the collection features references to original prints and also takes cues from vintage pieces – not directly, but often in the form of a certain shape or specific detail. Key to the NASON design process is keeping the aesthetic fresh, contemporary and cool. For instance, we've updated delicate archive floral prints by applying a monochrome color palette for a more contemporary, understated look and feel.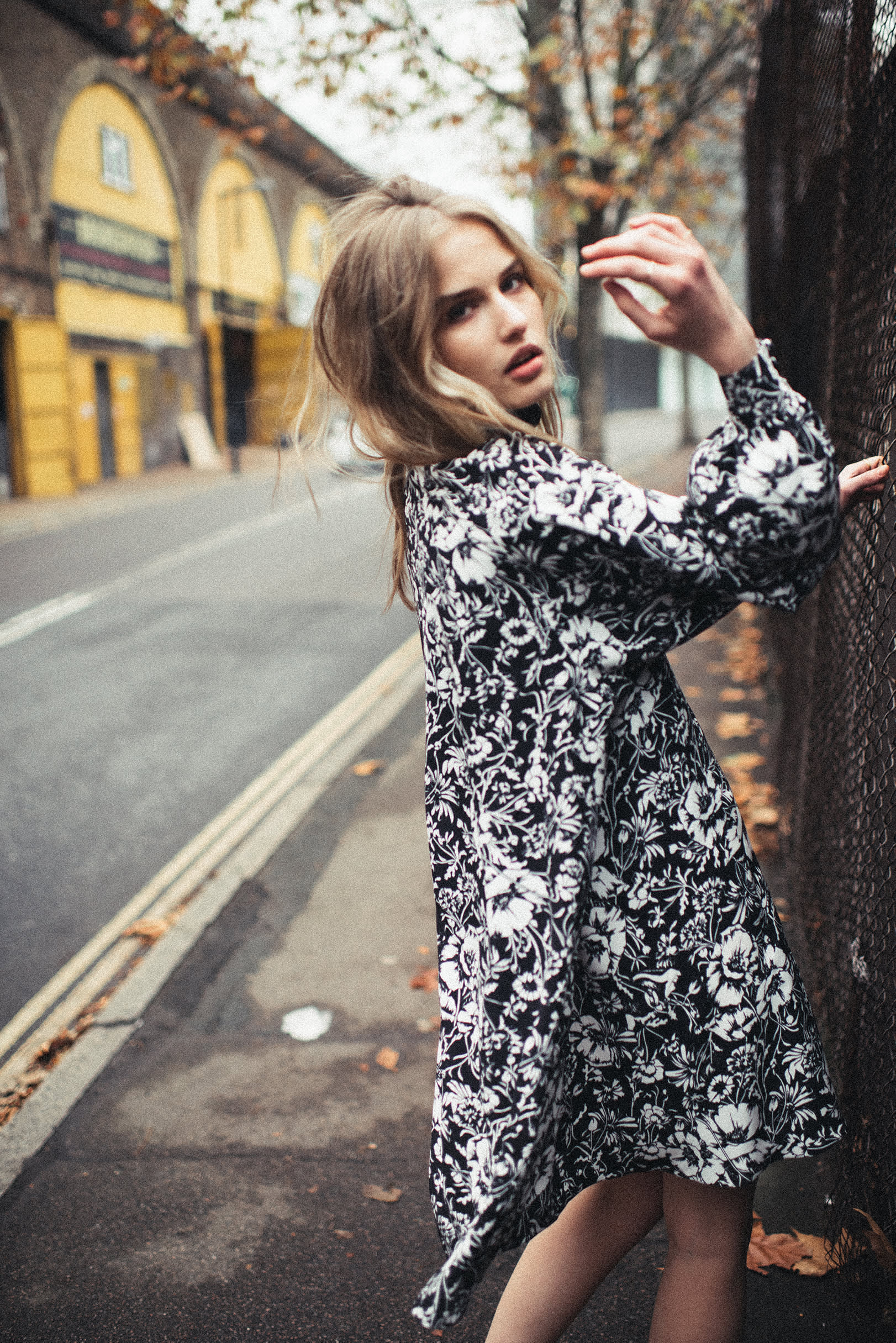 How would you describe your customer base?
The NASON customer is confident in her own sense of style and looks for pieces that offer high quality craftmanship and attention to detail. Her sense of style is feminine, but with an effortlessly cool edge – so she's not afraid to pare-back dresses with trainers or ankle boots for instance. She also likes her wardrobe to be versatile and timeless, with pieces that can take her from day to night with just a few simple edits.
Do you ever struggle to stay inspired?
Yes, but I find taking time away from the day-to-day is often the best way for me to stay inspired. Sometimes I just need to step out of the studio, or get some headspace by working on something completely different for a little while.
Is there anyone you would love to see wearing your designs?
I think that Jameela Jamil is a great fit for NASON. She's cool and confident, and can effortlessly switch her look from slick tailoring to very feminine dresses with an edge – exactly what we aim for with NASON. She has a great sense of humour, advocates a positive, forward-thinking mindset and also isn't afraid to speak out for what she believes in, especially when it comes to feminism.
I also really like Daisy Lowe – again, she really knows her own sense of style and mixes masculine and feminine pieces effortlessly, completely nailing the androgynous aesthetic.
Do you have a mentor?
I don't have a mentor as such, but I'm lucky to have learnt from a number of different people in the fashion and design industry who are full of good advice and valuable new points of view.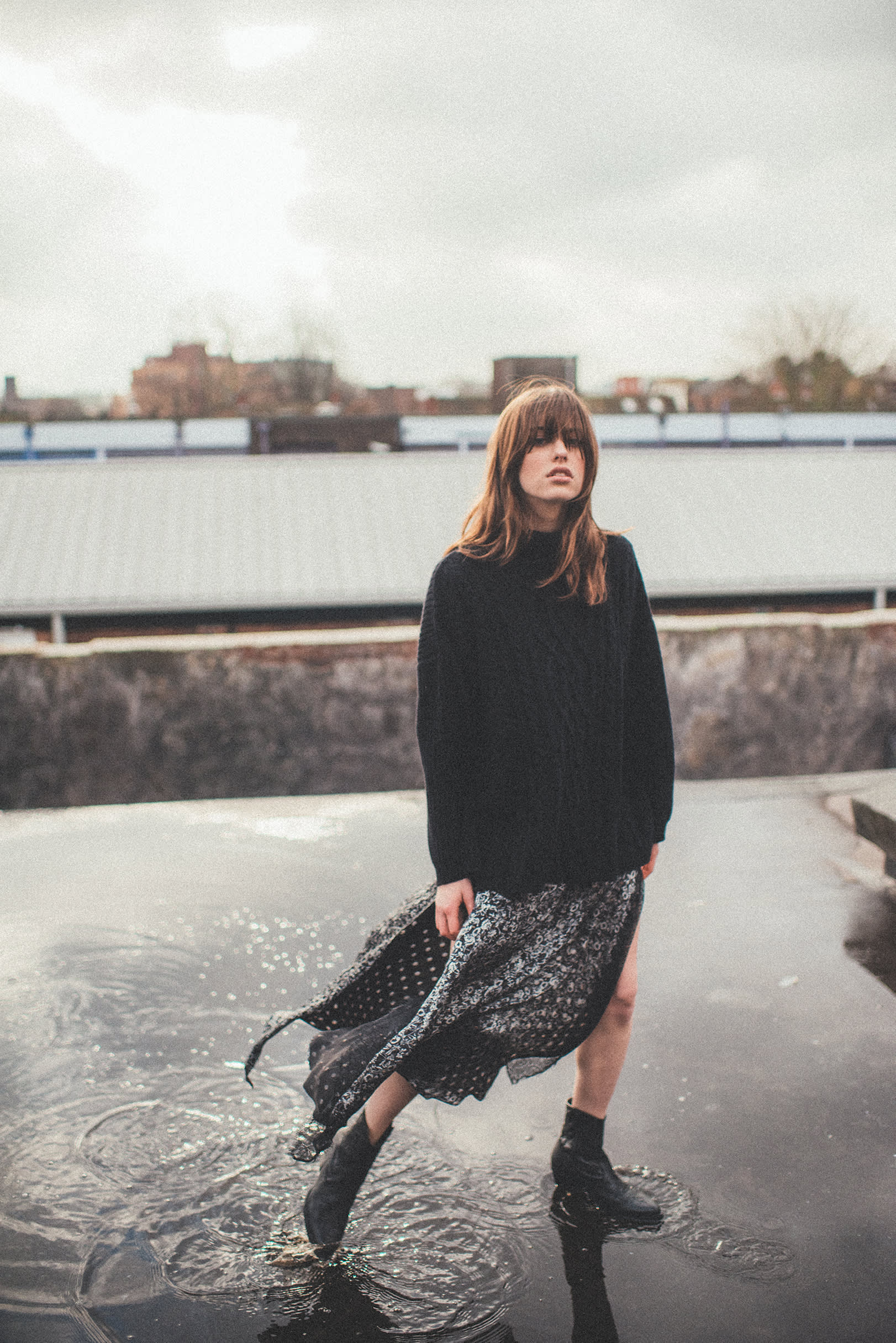 If you could only wear one piece from your collection, what would it be and why?
It would have to be the Miller spot maxi dress. It's the real hero piece of the whole collection and can be worn anywhere because it's so easy to dress up or down.
Is there another designer whose work you particularly admire?
I really admire Chloe. I love the effortless luxury of the collection, and how feminine the designs are without being overly fussy.
What's the best piece of advice you've ever been given?
It may sound a little cliché, but I've learnt that it's so important to stay true to yourself and what you believe. Trust your instincts and don't let other people throw you off-course with their opinions or judgements.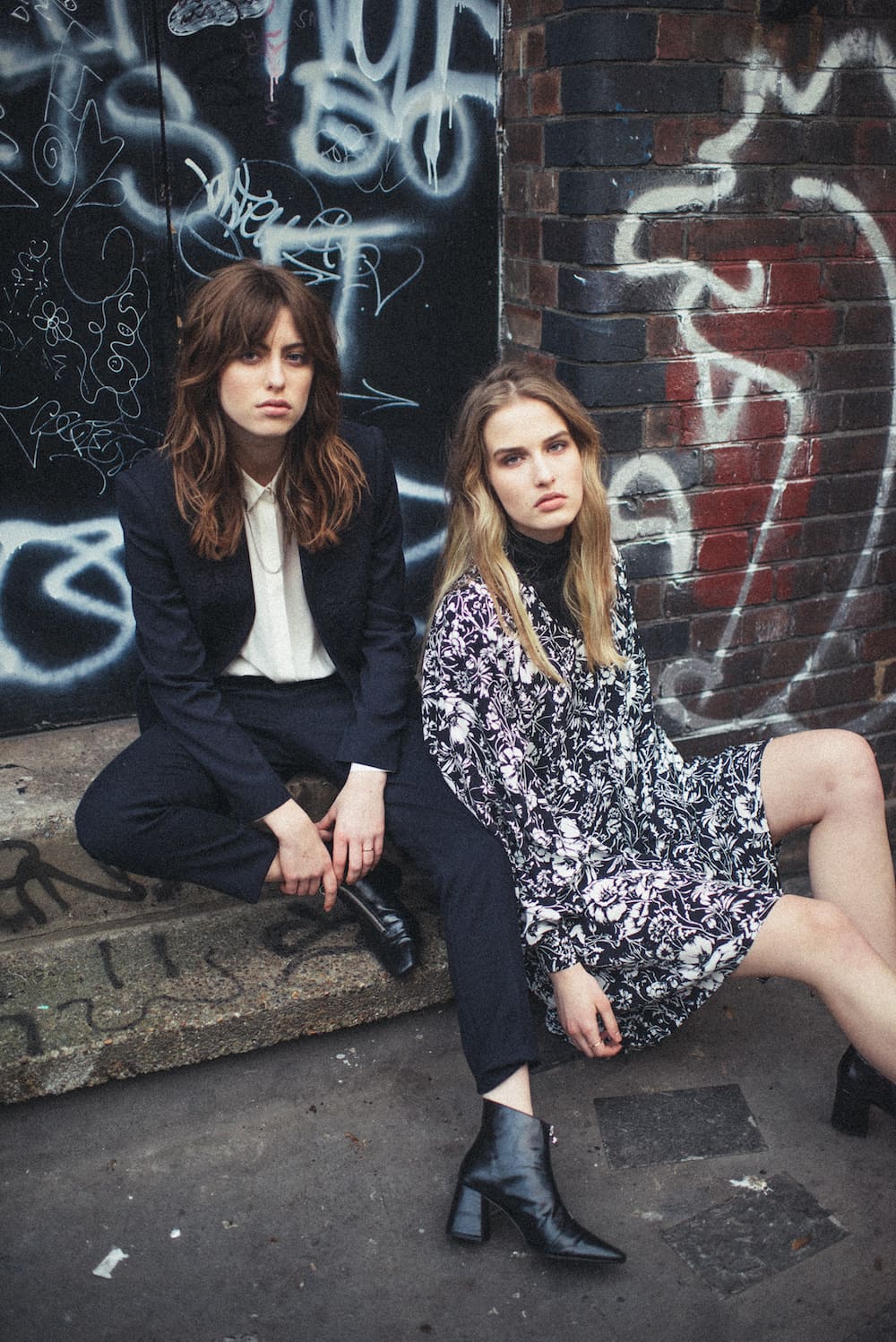 What drew you to Wolf & Badger?
When I first visited the Wolf & Badger store I was amazed by the interior – it's such a cool shopping experience and unlike anything else I'd seen. I knew immediately that it would complement my collection and appeal to my customer base. I also knew that my collection would be very well looked after by the passionate Wolf & Badger team.
Where do you see the brand in 5 years?
I'd just love to see NASON continue to grow. It would be great to get the collection into a wider range of stores – both across the UK and internationally – so that more women can discover our style. I'd also like to develop the range with new and different products; like knitwear, blazers and pants.