Nordic Moose has a passion for gloves. By bringing together the best raw materials and craftsmanship in the world, Nordic Moose makes beautiful gloves that stand the test of time. Their gloves take time to make and they are made to last. The gloves are characterised by a clean design with focus on letting the raw materials and craftsmanship behind the gloves shine through. We sat down with the founder Torkel Fagrell to find out more about his brand.
How did Nordic Moose begin?
I have spent most of my career in the financial sector. I went to Stockholm School of Economics and then I started to work as an equity analyst at an investment bank. With time I shifted to working with investments in start-up companies and I became fascinated with entrepreneurship. A few years ago I felt the need to do something new and I decided to become an entrepreneur myself and I started Nordic Moose.
I have always liked gloves and I have bought quite a few pairs over the years. Sometimes I have been happy but most of the time I have not. And even when I have been happy with the quality, I have felt that the gloves are just not interesting enough. That they lack personality. When I met my wife who is from Hungary, I learnt, to my surprise, that Hungary is one of the leading centers in the world for making high quality gloves. It is a very unusual craft and there are not a lot of experienced glove cutters in the world and a large proportion of them are actually based in Hungary. Many of them don't speak foreign languages, at least not English, and I saw a chance to use my wife's language skills to establish relationships with some of the craftsmen there and create my own brand.
I knew from the start that I wanted to make gloves in many different colors, not just black, and also that I wanted to have colourful linings. The latter is inspired by high-end blazers and suits where the lining is often bright red, sky blue, yellow etc. Finally, coming from Sweden, it was natural to look at local raw materials such as moose leather. When I began to learn more about moose leather, and visited local tanneries, I came to realise what a fantastic leather it is. It has a unique molecule structure which makes it amazingly soft and warm. It also breathes exceptionally well. And it is probably the most sustainable leather in glove making. It comes from wild animals of vibrant populations and from countries where hunting is strictly regulated and the authorities have the means to make sure that people adhere to the rules. The animals are hunted for their meat only and the hides left to rot if not picked up by a few local tanneries that go through a lot of trouble to collect them. Also, even if all the people in the world were vegans, there would still be an annual moose hunt as the size of the moose population must be regulated. Too many animals have a negative effect on the re-generation of the forests and would also cause an unacceptable number of traffic accidents.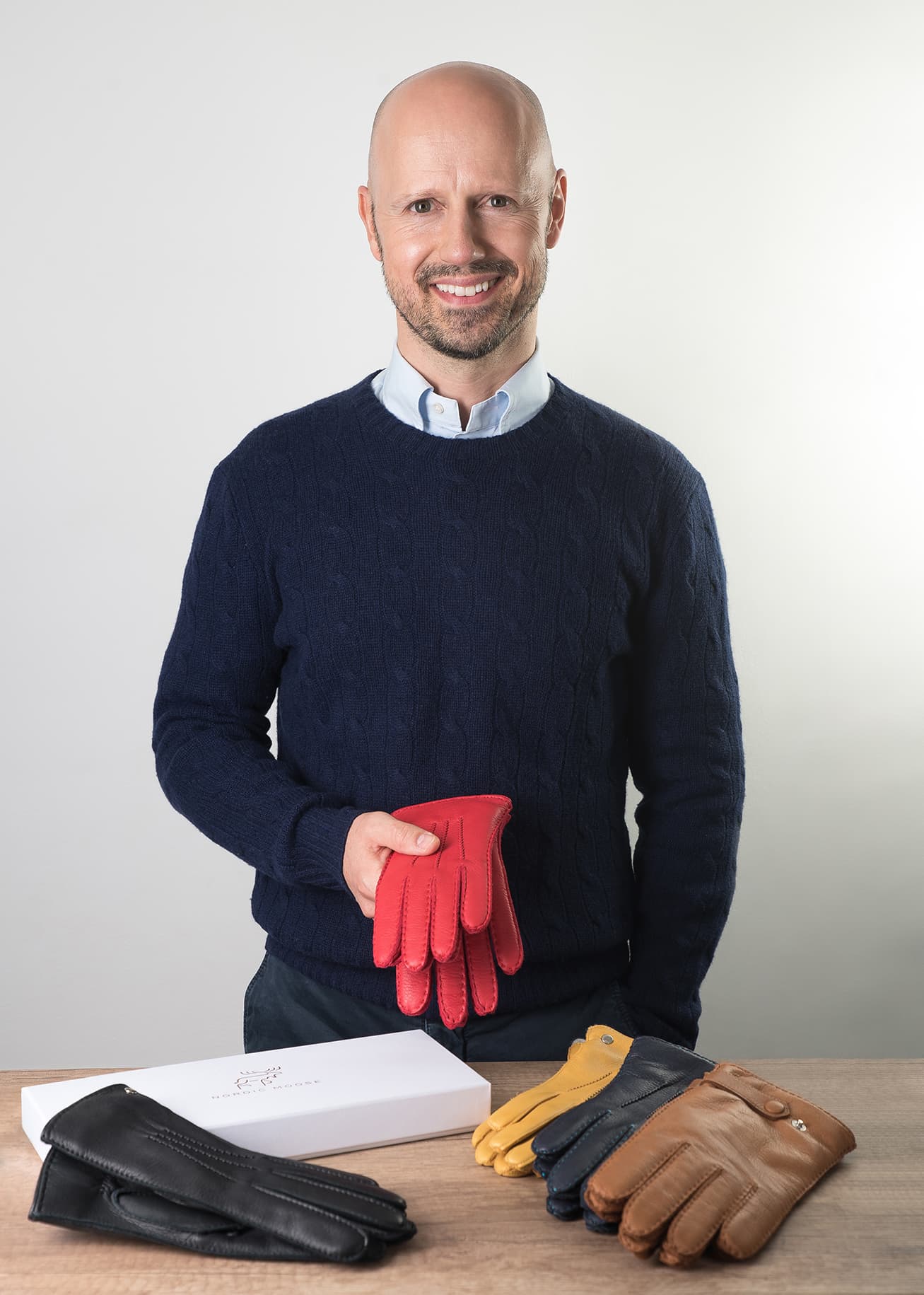 Have you always been interested in fashion?
Yes, but I never thought I would work in the industry. I thought I would just be a happy consumer. I was never interested in the fast shifts in fashion or the latest trends but rather in classic styles that evolve gradually over time. Also, the older I got the more my interest shifted to the fabrics and raw materials of the clothes, rather than focusing on the design or the brand. 
What have been the highest and lowest points on your journey so far?
The high point is when we sold our first product online. It was fantastic that someone liked our products and trusted us enough to actually place an order. As a designer and entrepreneur, you work hard with your products and you come to identify yourself with them. Therefore, it is very rewarding when people appreciate them. 
I don't really have any low points but I definitely underestimated how difficult it is to work with moose leather. Leather from farmed animals often looks perfect. There are no scratches, holes or color variations. Moose leather on the other hand, looks like leather from a wild animal. It has a rough, unpolished look and is full of irregularities. Of course, this is part of the beauty of moose leather and proof that it is the real deal and not fake. But a lot of people expect leather to look perfect, almost plastic. I'm certain that with time people will learn to appreciate leather from wild animals as it is a much more sustainable choice (as long as it comes from the right kind of wild animal) but we feel that we are breaking new ground here and have to educate people. This can be frustrating.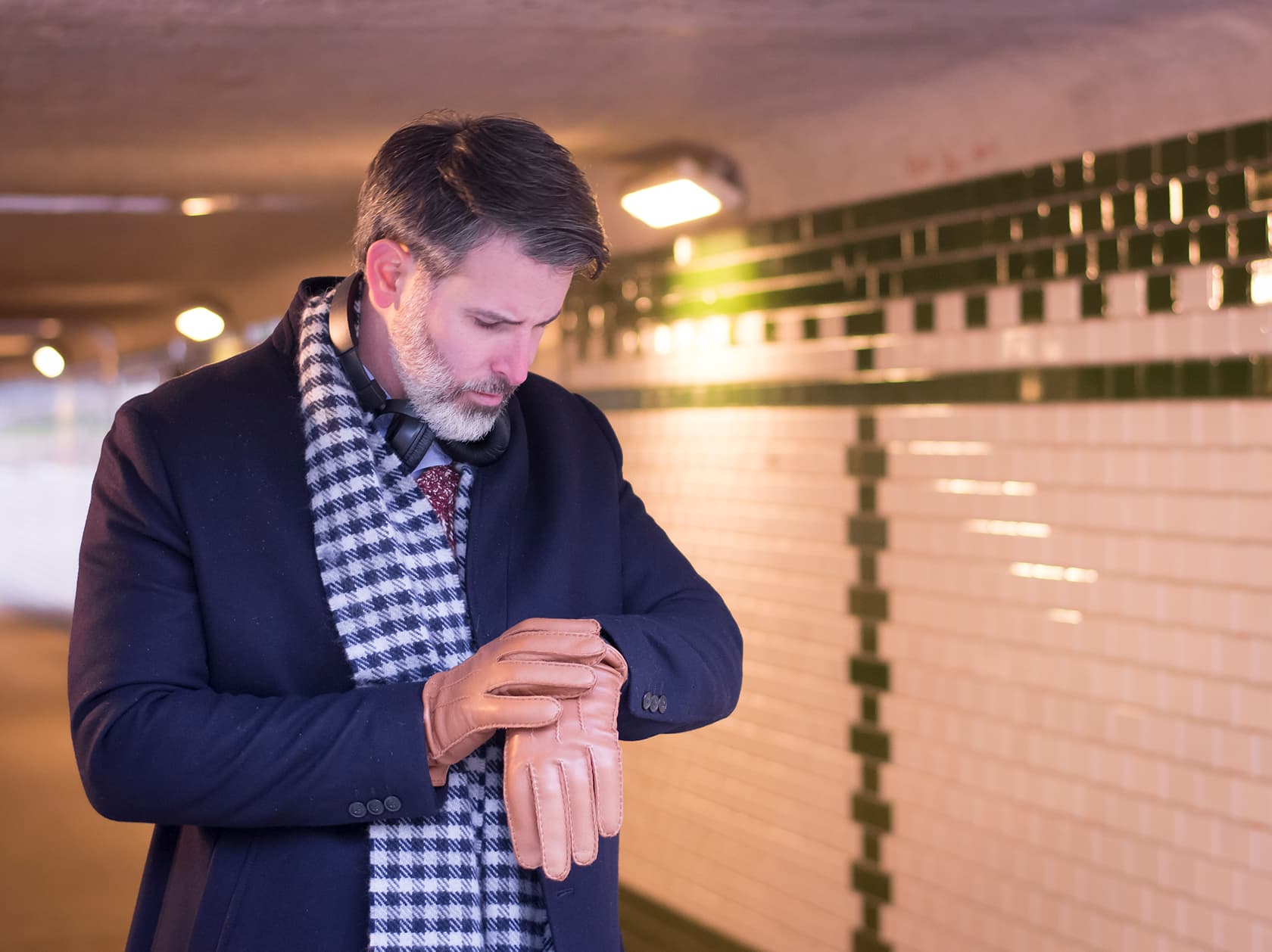 What are the morals you run your brand by?
We want to be fair, transparent, sustainable and always have a long term horizon in everything we do. We buy the leather from Finland and Sweden, and the linings from Italy. We make the gloves in Hungary. Everything we do takes place inside the EU. This makes things more expensive, but we avoid problems such as exploitation of workers, child labour and the disregard for environmental laws.  
Is there anyone you would love to see wearing your designs?
For our women's gloves, Kate Hudson. She is sporty and elegant and an entrepreneur herself. For men, Ingemar Stenmark. For a Swede in my generation, he is a legend. 
Do you have a mentor?
Not a mentor but I learn everyday from the men and women that make our gloves. Each of them has a lifetime of experience.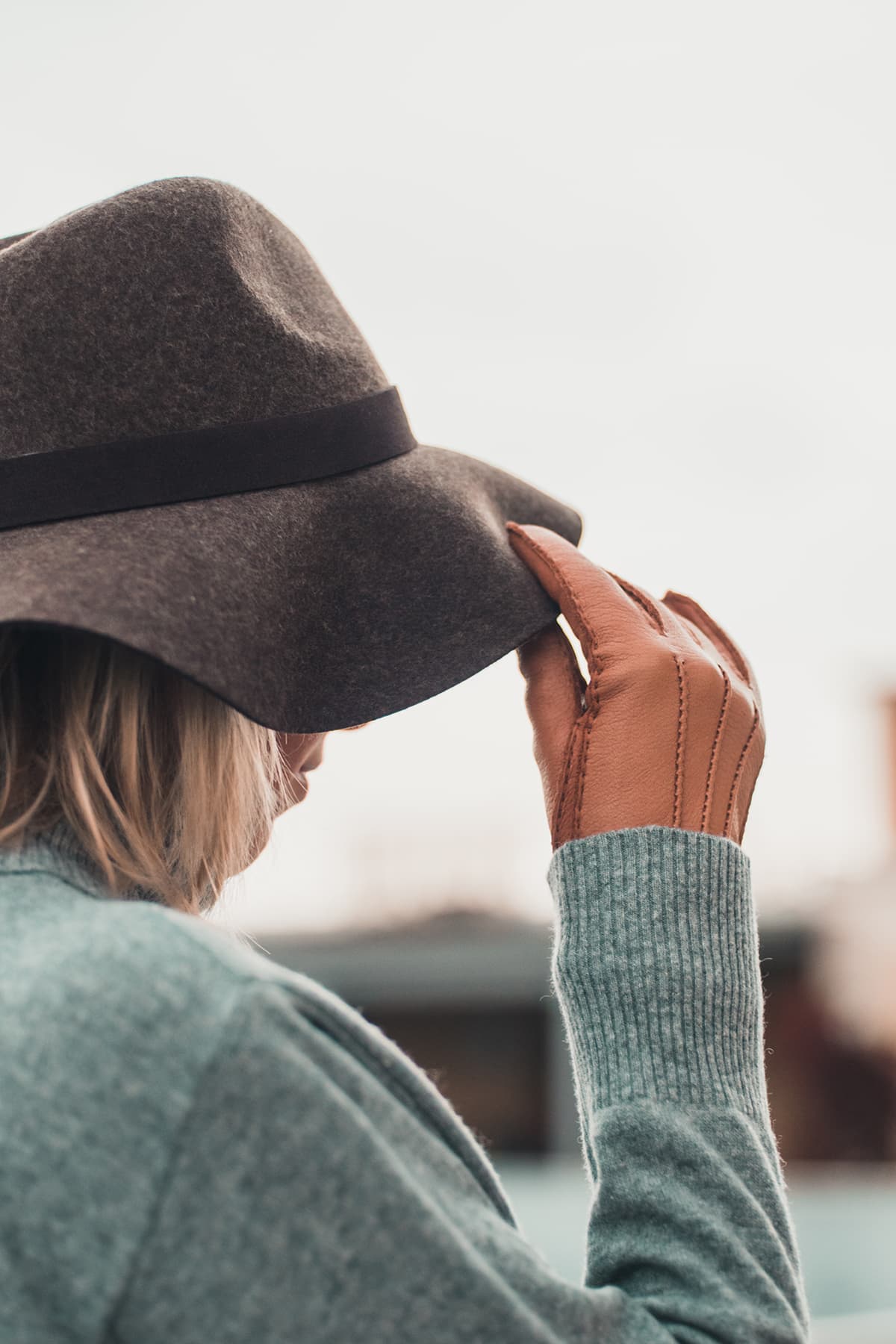 What was the inspiration behind your latest collection?
The starting point was the moose leather and the traditional craftsmanship of making gloves. The design had to let the raw materials and craftsmanship shine through. Inspiration for the colourful linings in our gloves comes from Stockholm where tailor-made suits and coats often have a conventional exterior but a colourful and playful inside. 
How would you describe your customer base?
Our customers are a rather heterogenous group, probably because our gloves are easy to combine with many different fashion styles. A common denominator would be that they all appreciate high quality raw materials and craftsmanship. Age-wise, it spans from people in their early 20s all the way up to their late 50s. 
If you could only wear one piece from your collection, what would it be and why?
My personal favourite is the dark yellow gloves with navy blue lining, the model called "Östermalm". But I like all of our gloves. We work with small and carefully curated collections and the key is that we must like all our gloves. We don't make any models just because we think that others might like them.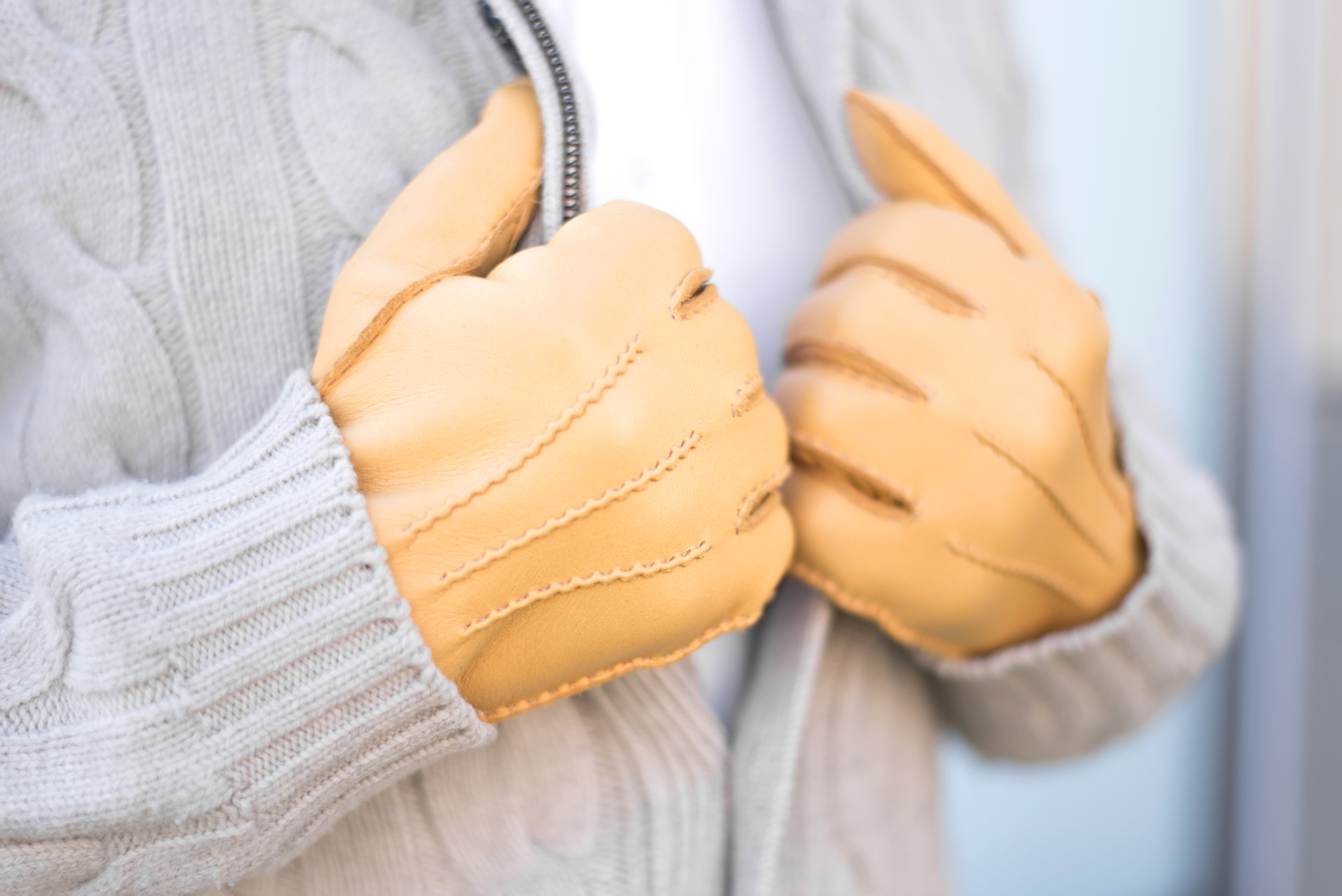 Is there another designer whose work you particularly admire?
I like the Swedish brand Stutterheim. A brand that embraces melancholy appeals to me on a personal level. 
Do you ever struggle to stay inspired?
Not yet because there is so much that remains to be done. There are so many models that I want to make. So many colors of the leather and the lining I want to use. And I would also like to make gloves from other sustainable leathers, such as roebuck and reindeer, also sourced exclusively from Sweden and Finland. They don't have the softness of moose leather but they might have other advantages.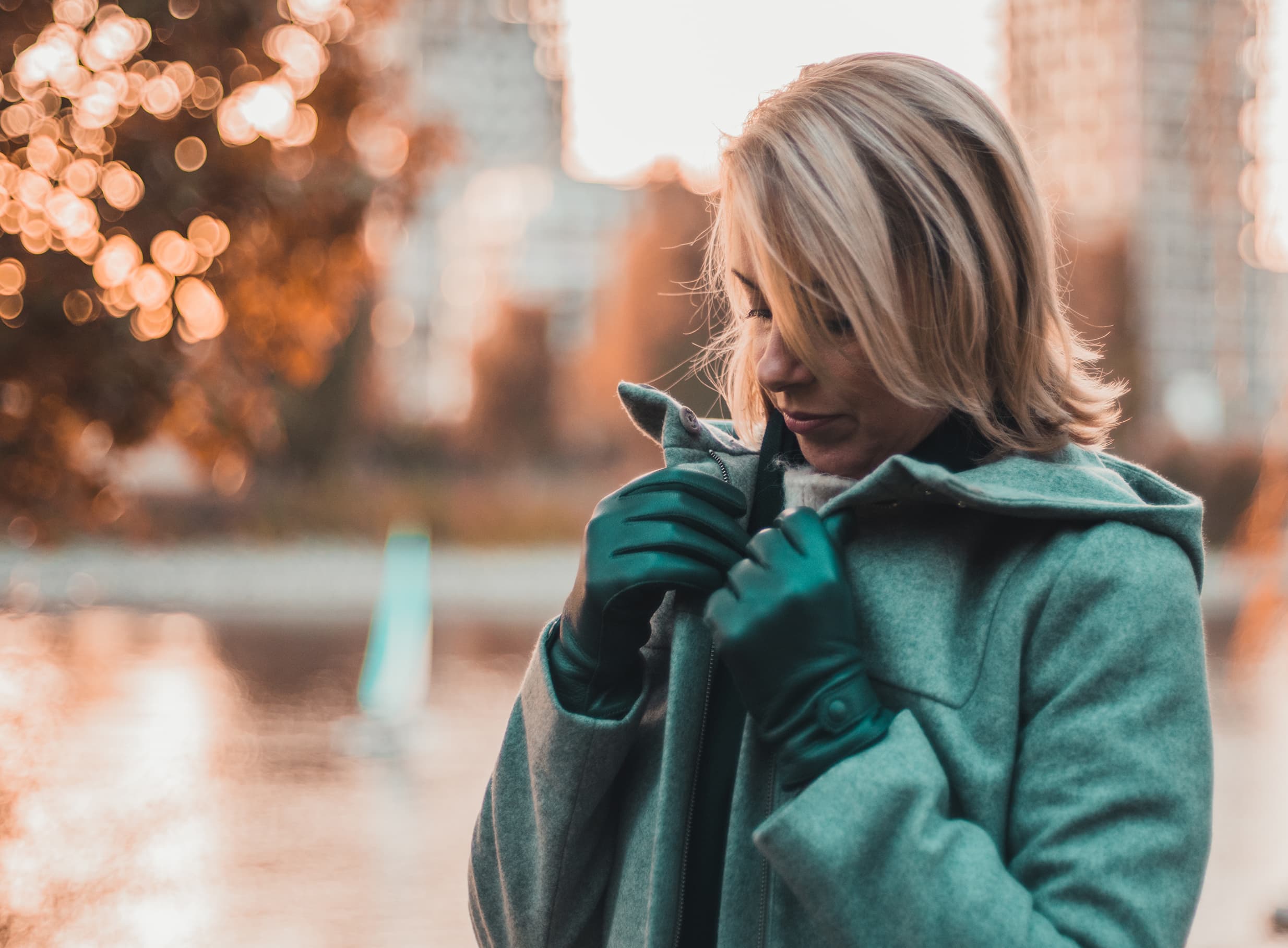 What's the best piece of advice you've ever been given? 
"Do things the right way rather than the fast way". 
What drew you to Wolf & Badger?
Being a platform for independent brands it is a natural place for us to be present at. It offers a way for us to interact directly with the end consumers in a cost efficient way. Our gloves are expensive to make but we don't want to charge too much for them. It would make them unaffordable for a lot of people. Therefore, we can't use middlemen such as distributors as it pushes up the consumer price too much. We need to reach our customers in ways that eliminates unnecessary costs. 
Where do you see the brand in 5 years? 
Hopefully, we will have made many more people aware of Scandinavian moose leather as the sustainable choice in gloves and about the leather's superior softness and luxurious touch. We will have a wider range of models and a distribution network that makes it possible for us to efficiently reach people all around the world.