ROSES ARE RED introduces a luxury collection of elegant clothing, loungewear and lingerie sets. It is for men and women who choose high production & tailoring quality, attention to detail, fine fabrics and sophisticated design. We spent 5 minutes with the founder, Ionna Tsigarida to get a glimpse inside the brand.
What did you do before launching ROSES ARE RED?
I've been working in the fashion industry for the past 13 years, after a BSc in management in Athens & Paris, an MSc in marketing in Lille and a Fashion Design diploma in Paris. I started my professional career working in Paris Fashion Week. I collaborated with French fashion agencies, Haute Couture and moyenne/haute gamme designers, such as Dany Atrache, Aganovich, Malene Birger, Farah Angsana, Yoichi  Nagasawa. Continuing in the luxury industry, I worked for the image making and network development of Lexus Europe in Brussels.
Love brought me back to Athens to continue my life with my husband, our babygirl and our fluffy cat, while working as PR Manager for international fashion, accessories and cosmetics brands. Also, I was one of the first Greek fashion bloggers with JOANADDICTED.COM blog. In November 2014, I founded ROSES ARE RED with a vision to create high quality clothes that can be transformed from loungewear garments to impressive going-out outfits.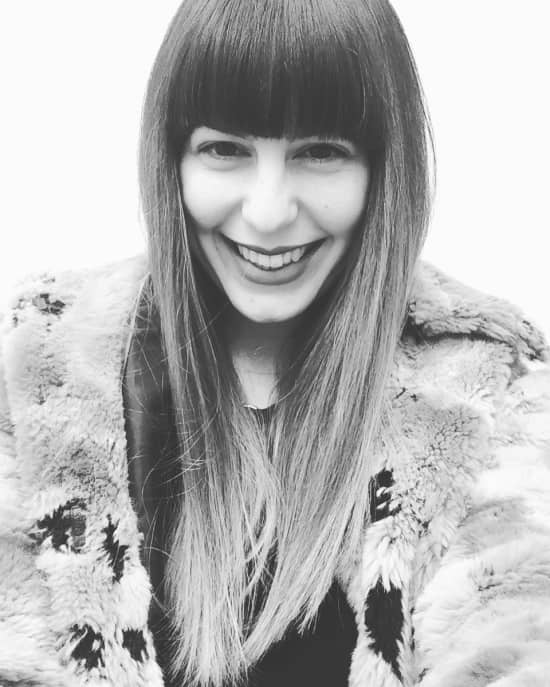 Why did you decide to start a luxury loungewear brand?
I believe we should all feel comfortable and beautiful, not only when we are all dressed up for an occasion, but in our home as well, lounging in style and transmitting positive energy to our beloved ones. Many people don't pay attention to their appearance while they're cocooning, usually wearing old pyjamas or poor quality sportswear. Wearing beautiful loungewear changes our mood and everyone else's around us as well!
Inspired by the healthy feeling that beautiful loungewear brings and the loungewear philosophy itself, I decided to create comfortable and high quality pieces that can be worn inside or outside the house. I wanted to pass the message that beauty (whatever this word means to each one of us) starts in our home. So, I focused on the duality of the garments' use, being at the same time a cosy lounging attire and a head-turning stylish choice for going-out.
Have you always been interested in fashion?
Yes, for as long as I can remember!
What have been the highest and lowest points on your journey so far?
The highest points were when American Vogue and Kim Kardashian talked about ROSES ARE RED as favourite kimono and lingerie choices. The lowest moments are always when the week is super busy and everything has to be done really quickly, leaving me with no time to enjoy the moment!
What was the inspiration behind your latest collection?
The "Timeless In Pink Gardens" collection takes us to fading pink gardens and floating green skies. Bold summer colors meet silk, cotton and linen fabrics, giving us impressive dresses for day and night luxury looks, elegant kaftans, delicate summer shirts and ethereal shorts. Structure and softness blend with the finest craftsmanship in an ode to timeless styles.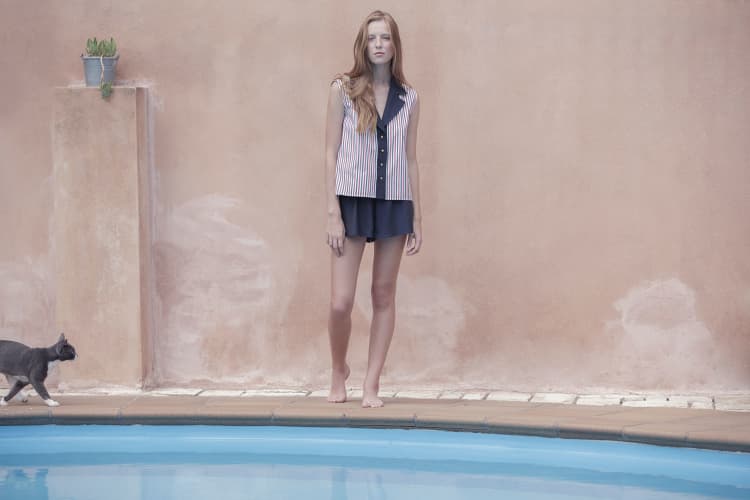 Do you ever struggle to stay inspired?
It's not always easy to stay inspired, but I am very lucky to have amazing people around me who are the most important source of my inspiration.
Where is your go-to meeting spot?
Downtown Athens in pretty café spots.
How would you describe your customer base?
My customers appreciate high quality craftsmanship and they seek handmade pieces that have a story to tell.
Is there anyone you would love to see wearing your designs?
Natalie Portman.
What are the morals you run your brand by?
Being an honesty and ethical business.
Do you have a mentor?
Yes, my best friends who are also designers and my husband who is my biggest supporter.
What apps keep you sane?
Instagram.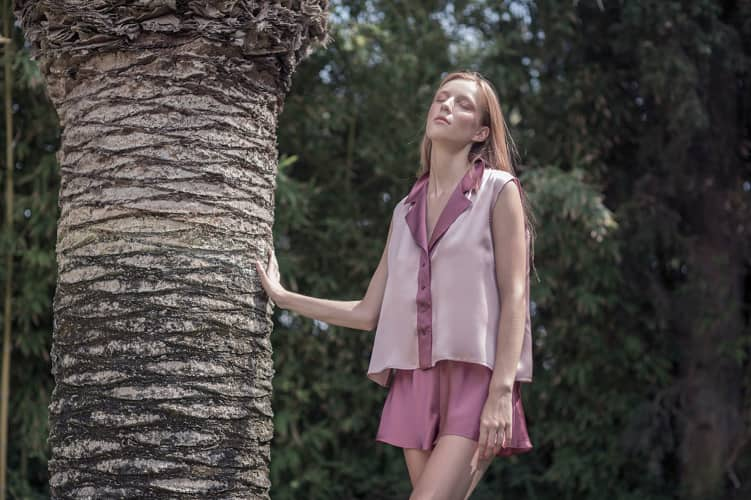 If you could only wear one piece from your collection, what would it be and why?
The "Romance in Disguise" kimono. It was my first design and it sold out, giving me even more energy and optimism to continue with my creations.
What's the biggest style mistake you've ever made?
When I wear clothes or shoes that I don't feel comfortable in.
Is there another designer whose work you particularly admire?
I love the style of Phoebe Philo and the graphic mind of Mary Katrantzou.
What's the best piece of advice you've ever been given?
Don't take yourself seriously!
What drew you to Wolf & Badger?
I love its aesthetics, the cooperating designers and the whole attitude as a unique shopping destination.
Where do you see the brand in 5 years?
I am focusing on a worldwide expansion, with unique stockists and particular destinations.