"A dream of creating something meaningful, something lasting, and something beautiful", SA.AL&CO aim to revolutionise men's skincare using only premium and natural ingredients. Always focusing on the wants and needs of the customer, the brand have already made great progress and are looking to the future. We spent 5 minutes with SA.AL&CO to learn more about their approach to mens skincare. 
How did SA.AL&CO begin?
A year in the Midwest of the USA at high school launched and shaped a broad curiosity and wanderlust that still defines me today. After graduating from the German School of Budapest I enrolled at Zurich University to major in Banking & Finance. Taking up a full-time position in Investment Banking during my last year of college, which was extended by two years after graduation, I prolonged my stay in Zurich to a total of five years. Ready to enter a new chapter and chase excitement following Zurich, the summer months were spent backpacking the countries and regions of the Levant. During that time, a serious contemplation about establishing a company catering to men with similar mindset and aesthetic sense to my own started to emerge.
Not yet ready nor sufficiently inspired, a move back into finance ensued, this time in London, in which I travelled across Europe for nearly four years. Principally involved in establishing a new coverage team for my bulge bracket bank emphasised my exhilaration for creating something meaningful and new. Moving on to something more purposeful that would offer the freedom to create something on my own, I moved back to my hometown of Budapest to work in the family's manufacturing business. A deepened understanding for the traditions of shoe and glove making, the family business's areas of interest, provided a first true glimpse into the sensation of creating beautiful products, especially in conjunction with seeing artisanship alive and kicking. Sharing a mutual urge with my friend Michael Sarnitz to finally step out on our own and pursue an adventure combining their creative and entrepreneurial interest, we convened in Michael's hometown of Vienna, Austria to work on what would become SA.AL&CO.
A dream of creating something meaningful, something lasting, and something beautiful as well as catering to men with similar mindset and aesthetic sense as their own, lead us to the exciting realm of mens skincare. A dedication to going it alone, no investors were involved in the establishment and buildup of SA.AL&CO, which debuted as the first ever Staff Pick rewarded Kickstarter campaign from Austria during the summer of 2015.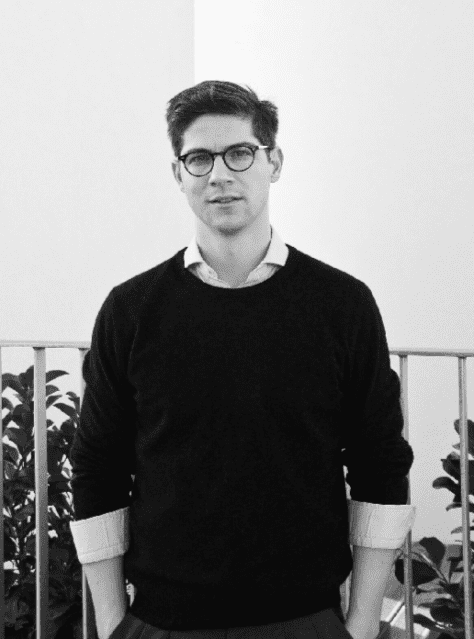 Have you always been interested in the beauty industry?
No, I would say I had a regular interest in the beauty industry, simply as a consumer but never thinking that I would do something in it. I came to it as I decided that I wanted to create a brand. As my main focus was on focusing on an industry and worklife that married my general interests, my philosophy of how to do things, as well as my strengths, I first made a list of things that the brand and its products had to satisfy. Firstly, I wanted to create a beautiful physical product that allowed me to be creative. Secondly, I wanted to focus on a lifestyle appeal as I myself am clearly a lifestyle customer i.e. whatever I buy I buy not solely because of its functionality, but because of the idea behind it and the way it has been created. Thirdly, the industry dynamics had to be structurally aligned with my intent on building a long-term business that I could build gradually, without the need of outside financial involvement. Last but actually most importantly, I wanted to be the typical customer of the brand's product, allowing me to have a heightened sense of empathy towards my customer. This was very important as I didn't want to build a brand based on a business plan or market research, but based on what I found appealing and sell to stores that I would buy myself. The beauty industry satisfied all those elements and I felt that I could contribute to it, creating something unique, and that's how I entered the beauty industry.
How did you begin to develop your products?
I began with the question of what products I use myself and wondering what made any such product truly great in my view. That required introspection as well as buying and exploring products from brands that I had come to admire. Once I was able to define the basics and decided the standards of the brand i.e. focusing on solely natural skincare as well as having an idea of the branding and packaging, I began to search for a lab that understood what I wanted to create and be able to create those products with me. Thereafter it is a lengthy dialogue between the lab and myself, where the lab focuses on the integrity and quality of the ingredients, whilst I focus on the application. The second part is pivotal, namely the part where my team and I painstakingly focus on whether the skin absorbs the crème fast enough, whether the hydration holds long enough, whether the skin feel as clean as we'd like, or whether the scent provides an olfactory whilst fainting fast enough not to stand in the way of our favourite cologne.
What have been the highest and lowest points on your journey so far?
The hardest was when my friend and co-founder left the company to continue pursuing his passion in the NGO field, after we had successfully launched the brand on Kickstarter and were about to launch in retail stores. However, having done it amicably and like two real friends, it was something that I was able to overcome promptly and diligently began focusing on building an excellent team around myself.
The high points are every time a well-regarded industry expert tells me that he loves what we are doing, both meaning the products as well as our brand building efforts, and when their well-regarded stores add us to their roster along world-leading brands. There is not one in particular that stands out as each one of them is unique, humbling and truly uplifting.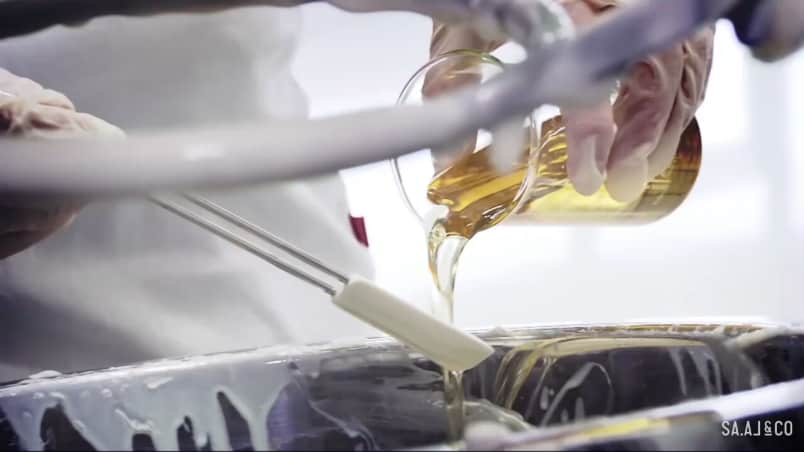 How would you describe your customer base?
The man who becomes a SA.AL&CO customer is a sophisticated, conscious consumer in many ways – demanding high ethical standards, hence our focus on natural skincare, whilst expecting an aesthetically appealing product that seamlessly integrates into his world of beautiful things, including his bathroom and travel bag. It's the kind of man who has a clear idea about why and where he buys each one of his apparel items, where he eats out and what kind of drinks he orders.
Surprisingly, we find that women take up our brand as well, especially those conscious as well as professional women that work in high stakes jobs, who for example use our deodorant expecting it to be a reliable partner during their intense schedules (as it is for men). I think it's also linked to the fact that many women are attracted to our unique design.
What do you do when you are feeling uninspired?
I sleep, and read books and magazines, not seeking out inspiration but knowing that inspiration will find me again if I take my mind off my everyday life and challenges. Inspiration mainly fails me mostly when I have no more bandwidth to think about things creatively; hence, I have to go back to a place and state of mind where I can recapture the capacity to be inspired.
What is your evening skincare routine?
I wash my face off with water. Sometimes, I use my moisturizer after that, but not more often than perhaps once a week. I am truly my own typical customer and in no way a skincare buff, hence even though I find myself exposed to a lot of great skincare brands and products through work, I remain true to myself. It also helps me remain highly empathetic towards my customers – if I were to change myself, I would invariably change the brand, and knowing that I stay the way I am in my use of skincare.
What's different about your products?
Each one of our products are about achieving an experience without changing a man's skincare routine. They are no different in application from the main premium skincare products, but by using intense natural formulations and a subtle, elegant and fresh scent, applying them to your skin feels different – it's more sophisticated. We focus on men's needs specifically, for example creating a subtle and elegant yet fresh scent by using mint tea essential oils, which provide both a beautiful olfactory experience whilst vanishing swiftly and hence not competing with our customer's favourite cologne or perfume.
We also believe that design is an important aspect to our customer; hence, our focus on the packaging is unique in the industry. It goes beyond using brushed aluminium packaging, as we have a typeface inspired by 50s-60s Italian car license plates, individualise each product with batch and bottle numbers, thus highlighting the small batch production like gin and whiskey brands usually do, and allow each product to be personalised in each store with a special Personalisation Pen. We therefore use symbols and inspiration from other industries familiar and aligned with a man's heightened aesthetic sense.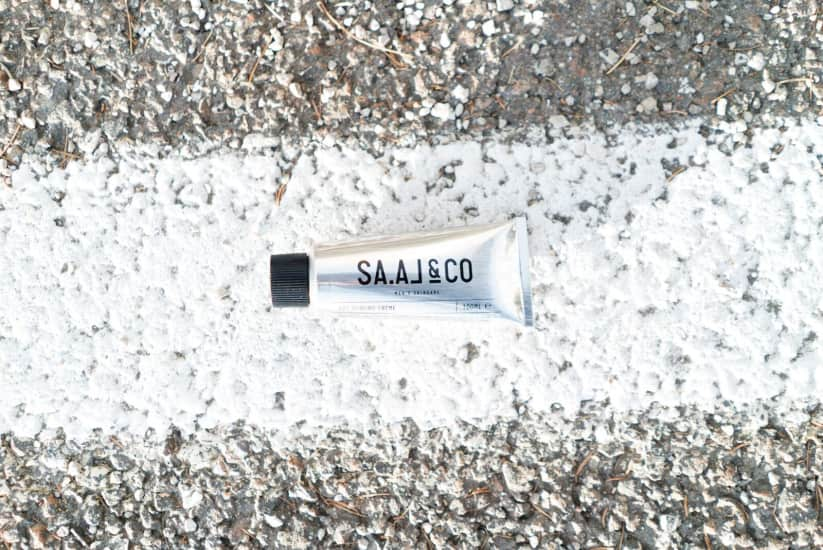 Why is using natural/organic ingredients in your products so important to you?
It is primarily a consideration about sustainability. If it's possible to create a powerful formulation that satisfies the high standards and requirements of a conscious consumer using ingredients found in nature, than one should stick to that and not use shortcuts by means of chemicals. When creating a no fuzz premium skincare brand for conscious consumers, in skincare today, we believe natural skincare is the way to go – and will be in the future too, namely believing that this isn't just some short term trend or a niche offering, but the future of skincare.
What is your go to product from your range?
I love using the 031 Light Moisturizer & After Shave Balm after I shave and applying it on my entire face and hands. I naturally love the scent we created as well as how my skin promptly absorbs the formulation. We furthermore use ingredients that pull together the pores, hence creating a supple, firm touch that feels fresh and clean. And, of course I like wrinkling the tube as I use it up – there is something masculine about seeing the brushed aluminium tube get used up and get a patina.
Do you have a mentor?
My father and my sister are my closest mentors. My father has always been there for me with advice and has helped me navigate life. We are very close and I work in the family company as well, so that I get to see him a lot and work closely together with him. My sister is my best friend and she is running the largest luxury fashion company in Hungary (Aeron.hu), very successfully one may add, and has made the 2017 European Forbes 30 under 30 list. We share a lot of ideas and experiences. Fashion and beauty are not that different when it comes to building the brand expanding it into new markets, hence we love bouncing ideas back and forth. The one person outside of my family that I reach out to a lot and who I consider a mentor is my first boss in Investment Banking. He is 10 years my senior and continues to have an awesome impact on the way I think about things, often giving me new perspectives, not just on my work life but my private life.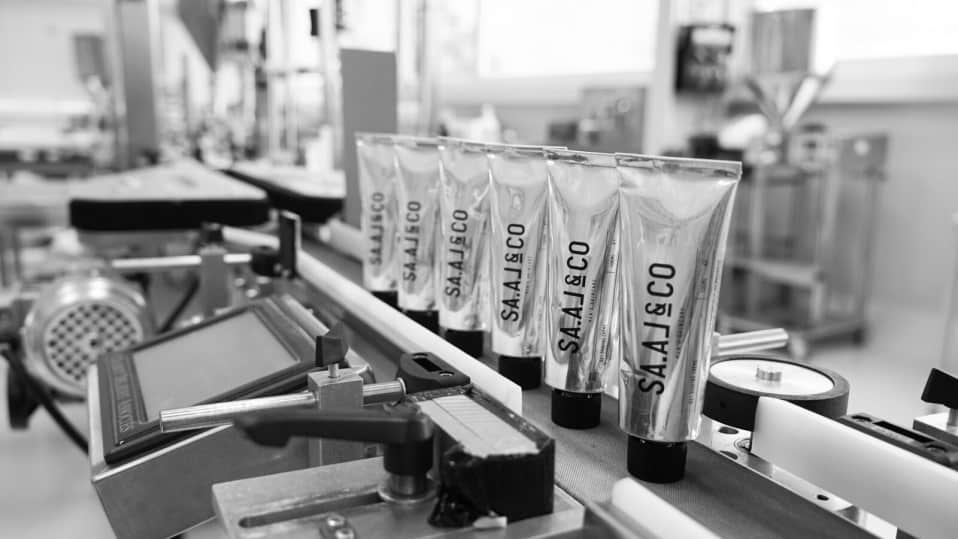 Is there another brand whose work you particularly admire?
I absolutely love Aesop. The brand is probably the most powerful brand in the market, with a stringent design focus and incredible store designs. I love the powerful formulation of their products and have been buying them well before launching the brand. It has become the benchmark brand for how I think about our own and how I would like to develop it. In addition, Aesop has done us a great service by paving the way not only by showing us how it's done but mainly by sensitising the sophisticated, conscious customer base towards niche premium skincare and how different it can be to regular premium products.
What drew you to Wolf & Badger?
Wolf & Badger in my view is the most beautifully curated platform for independent and young brands, hence presenting us in the best possible environment. Brands like ours need a platform where we can tell our story, and have it presented to a customer base that is seeking something different, something that cannot be found in the mainstream or even monotone luxury segment. As we consider ourselves to be a lifestyle brand, and Wolf & Badger focuses on the full breadth of lifestyle segments i.e. considering skincare to be part of the segment, we feel that it's a great platform for us to present ourselves. It is thus that we chose Wolf & Badger as our first retail partner in the UK.
What's next for your brand?
More of the same whilst continuously getting better at that. We are painstakingly exploring where we want to go with our product development based on customer feedback, whilst developing the brand through various projects that we feel tell our story. That also means that we do things slowly, as we only do things that we are absolutely convinced about and that we feel is how we would want it to be if we were the customer. Our aim and hope is that in five years people will see the brand and appreciate its soul and strict adherence to only itself.