SABINNA is a ready-to-wear and knitwear label with a focus on hand crochet. Founded by the Central Saint Martins graduate Sabinna Rachimova the label is based in London. SABINNA presents a seasonal collection at London Fashion Week and in May 2017 won the Fashion Futures awards presented by Decoded Fashion and the British Fashion Council.
How did SABINNA begin?
Before launching my label, I graduated from Central Saint Martins College of Art and Design. I also worked for the leading Parisian fashion house Christian Dior and London brand Mary Katrantzou. Famed for creating beautifully handmade luxury fashion, our concepts are deeply rooted and inspired through traditional precious craft passed down by my grandmother. 
I also work as a consultant for brands such as Sony or Sandqvist and collaborate on sustainability and innovation projects with universities such as Imperial College London and Queen Mary University London.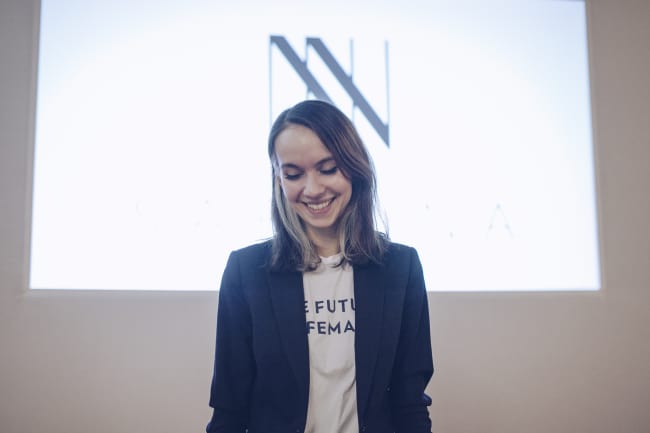 Have you always been interested in fashion?
Probably it would be wrong to say that I was always interested in fashion, as I didn't really connect to the term fashion as a child. I was definitely interested in the creating process. I always loved the fact how you can take certain materials and create a completely new and different product out of them. 
My grandmother is still my biggest inspiration. She was an absolute genius when it came to creating new things. She could transform any idea into a story and then develop something new from it. She could pattern cut, sew, knit, crochet, everything! She was a mathematics and physics teacher, which in my opinion was the perfect combo with her art skills. She was precise but at the same time ready to go against all the rules. She was truly unique. 
What have been the highest and lowest points on your journey so far?
We recently won the Fashion Futures Award presented by British Fashion Council and Decoded Fashion. We were up against industry giants such as Burberry and British Vogue. The win was a great success for the brand and a huge motivation to continue pushing.
I try not to focus on the lows. Instead I tend to think that everything that happens is something I can learn from and improve.   

What was the inspiration behind your latest collection?
SABINNA Season 005 is an emotional journey into memories, drawing inspiration from objects from the past and the emotional connection to their owners and others around them.
When does an object stop becoming something merely materialistic and become something special?
These days, people have more and they throw away more. Objects have lost the value and importance that they used to have. However there are some objects that to the individual will never lose their value and can stay with us over decades.
The aim was to create garments that people feel connected to, that have importance and worth.
While researching for the collection, I came across a study from the University of Waterloo about 'connection to things'. The study noted that at a young age, children tend to be more proud when it comes to possessions and while everyone has a need to 'own' things, it is children who believe that if they find it first, its theirs – "finders keepers."
I also looked into items I have had since childhood, that I have kept with me throughout my life, even when moving house or even abroad. These include a letter from my Grandma, a necklace and a ring. Using these as references I thought about the lessons and traditional Russian techniques my Grandma passed down to me and brought these into the design of the new collection.
Art works from Mar Goman, Celia Pym and Oliver Jeffers also inspire the collection's color palette and general mood.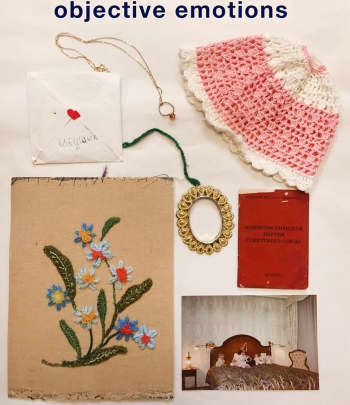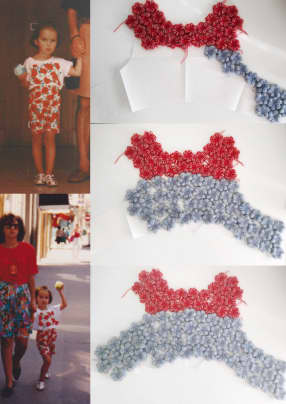 Do you ever struggle to stay inspired?
No, inspiration is everywhere. It's important to keep the eyes and the mind open.
How would you describe your customer base?
The SABINNA aesthetic is a lot about memories and how important they are. I am a very nostalgic and sometimes melancholic person. I like to recall certain memories and the visuals, the smells and the feelings that came with it. Every season I like to pick a topic and explore it to the fullest, go deep and maybe even overthink it a bit. I take my personal memories and stories and create a narrative that other people can also relate to. I try to communicate with the audience through the clothes that my team and I are creating. I can't say that there is an ideal customer, I don't like the word ideal. Anyone who can relate to our stories and our product is our customer. I want women to feel confident and comfortable in our clothes. 
Do you have a mentor?
I had a few mentors along the way and I am still in touch with all of them. There are a lot of very talented and skilled people in the fashion industry. Their experience is incredibly valuable and I consider myself very lucky that I was/am able to learn from these people. 
What apps keep you sane?
My most used apps are probably instagram, google maps, uber and mailchimp. Not sure if they keep me sane but they do definitely help me to stay safe and alive.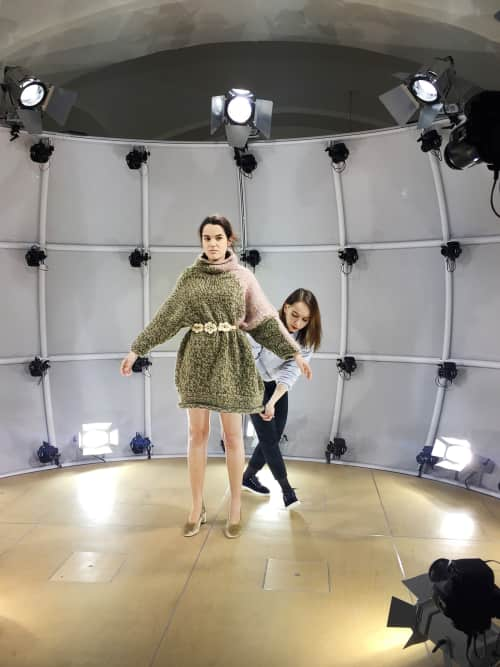 If you could only wear one piece from your collection, what would it be and why?
I do have a favourite piece each season. The most current one is Selma dress in the lilac flower print. It's such a great and comfortable dress that can be worn both, to work but also on a night out.
Is there another designer whose work you particularly admire?
I really love the aesthetic of Mansur Gavriel. I am also a huge fan of Raf Simons and his menswear. 
What's the best piece of advice you've ever been given?
That's a difficult one! I got a lot of good advices along the way. Don't let anyone tell you what you can or can't do and be authentic and true to yourself were probably the most important ones. Oh and work hard! Yeah that's the one that comes in use every day. :) 
What drew you to Wolf & Badger?
 Wolf & Badger has a great selection of designers and we think our product fit W&B's customer base really well.
Where do you see the brand in 5 years?
We want to keep growing, keep focusing on innovation in fashion and continue pushing the boundaries in communicating with the customer.