Satya Jewelry is handcrafted with the modern, fearless woman in mind. Designed for the journey, each Satya piece empowers adventurers to inspire and be inspired by the world. We spent five minutes with the founder, Satya Scainetti to find out more...
How did Satya Jewelry begin?
I first had the idea to create jewelry that was personal and meaningful. I have now been designing Satya Jewelry for 14 years and it is a dream come true.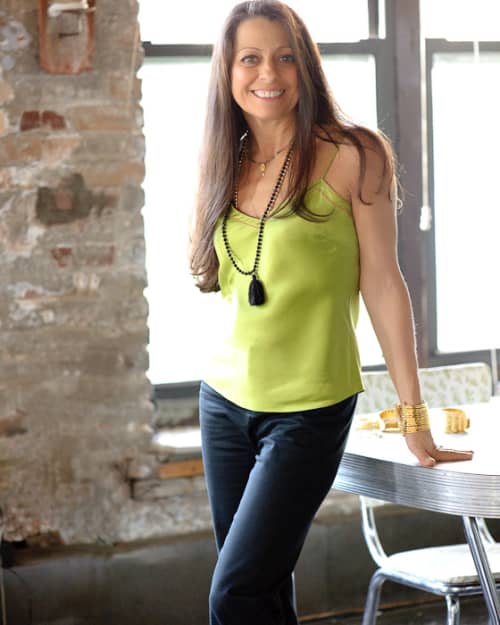 Have you always been interested in fashion?
Yes, I have always loved jewelry. It's such a fun way to express your personal style and values.
What have been the highest and lowest points on your journey so far?
My highest point was building the Satya Foundation and making a difference in children's lives. The lowest is whenever I would have to say goodbye to an employee, we are like a family.
What was the inspiration behind your latest collection?
I was inspired by flowers as the ingredients of nature. I loved blending the beautiful meanings of flowers with their matching gemstones.
Do you ever struggle to stay inspired?
Yes, that is why my trips to India are so important. I need to be inspired by my experiences in the world.
Where is your go-to meeting spot?
Soho House, New York.
How would you describe your customer base?
Spiritual, successful, and open minded.
Is there anyone you would love to see wearing your designs?
Gwyneth Paltrow and Oprah.
What are the morals you run your brand by?
The three words that we keep in mind in our creative team are 'Beautiful, meaningful and inspiring'.
If you could only wear one piece from your collection, what would it be and why?
My Mala, as it reminds me to stay steady and focused.
What's the biggest style mistake you've ever made?
Stepping away from the spiritual influence of the brand.
What's the best piece of advice you've ever been given?
To stay true to yourself.
What drew you to Wolf & Badger?
I love that they're based in London. I love London, we used to have a store there.
Where do you see the brand in 5 years?
I see Satya Jewelry growing in the wellness space, as the jewelry celebrates each persons' unique beauty and inspires them to be all they can be.