At Stranger Than Them they take joy in the art of contradiction! Blurring the lines of the status quo by mixing the unexpected. In their new botanical collection they have taken an opulent floral jacquard that wouldn't be out of place in a stately home and trimmed it with a frivolous sparkly pink tulle more akin to a dance costume. Add to this utilitarian (albeit pink..) climbing clips so you can link your accessories together - no rummaging required!
It sounds like it shouldn't work but they are Stranger Than Them. Why be the same? Founded by Natalie Allport and Jacquie Kerr, Stranger Than Them is a luxury London based lifestyle brand. Everything is limited edition and lovingly made in the UK by highly skilled workers. We sat down with the founders to find out more about their brand.
How did Stranger Than Them begin?
After many years of designing for other brands we finally followed our dream and bit the bullet! We wanted to do something different rebelling against the throwaway culture of mass produced fast fashion and create something more meaningful. We believe in beautifully crafted limited edition pieces celebrating UK manufacture.
We met over ten years ago when we started working together at a company on the same day - later that week everyone wanted to know how many years we had known each other. They assumed we had been brought in as some dynamic duo! We just clicked both professionally and on a friendship level, so much so that by the end of that first week had nicknamed each other Patsy (we both had beehives and a penchant for wine)! We had both worked in Fashion for many years - Natalie in Italy and London, from catwalk and boutique to high street. Jacquie has worked in Munich and the States - so it seemed a natural step and the right time to start our own business together.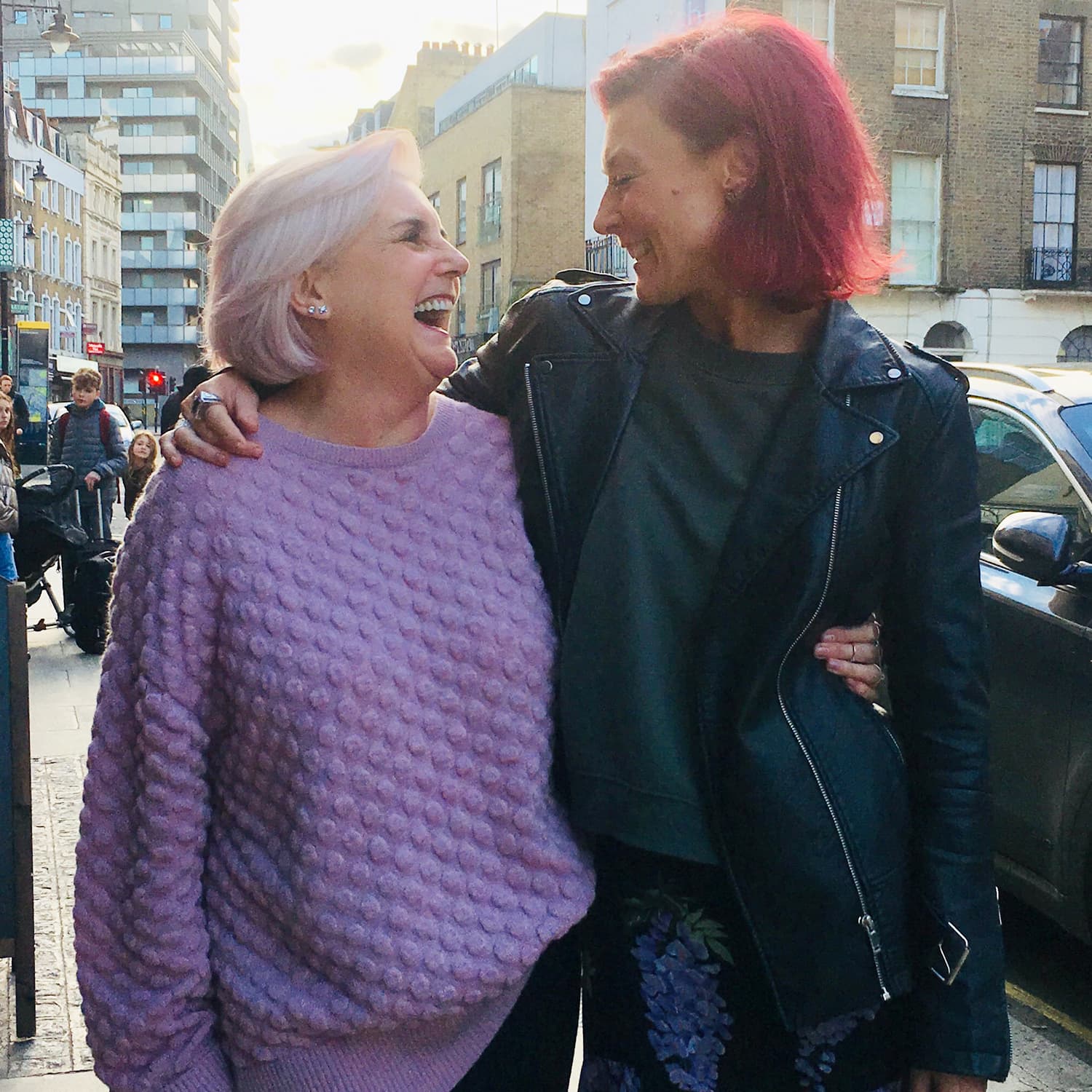 Have you always been interested in design?
We are both incredibly creative people, it's in the blood. Natalie is from a leading Northern Irish Interior Design family and was brought up painting and sketching from a very young age. Jacquie grew up making clothes for her dolls which led on to making clothing from whatever she could get her hands on!
How would you describe your aesthetic? 
We are stranger than all of them! We LOVE pink (hence both having pink hair) and we love to express ourselves through our style. Fashion should be fun, don't be scared to be different, after all - why be the same?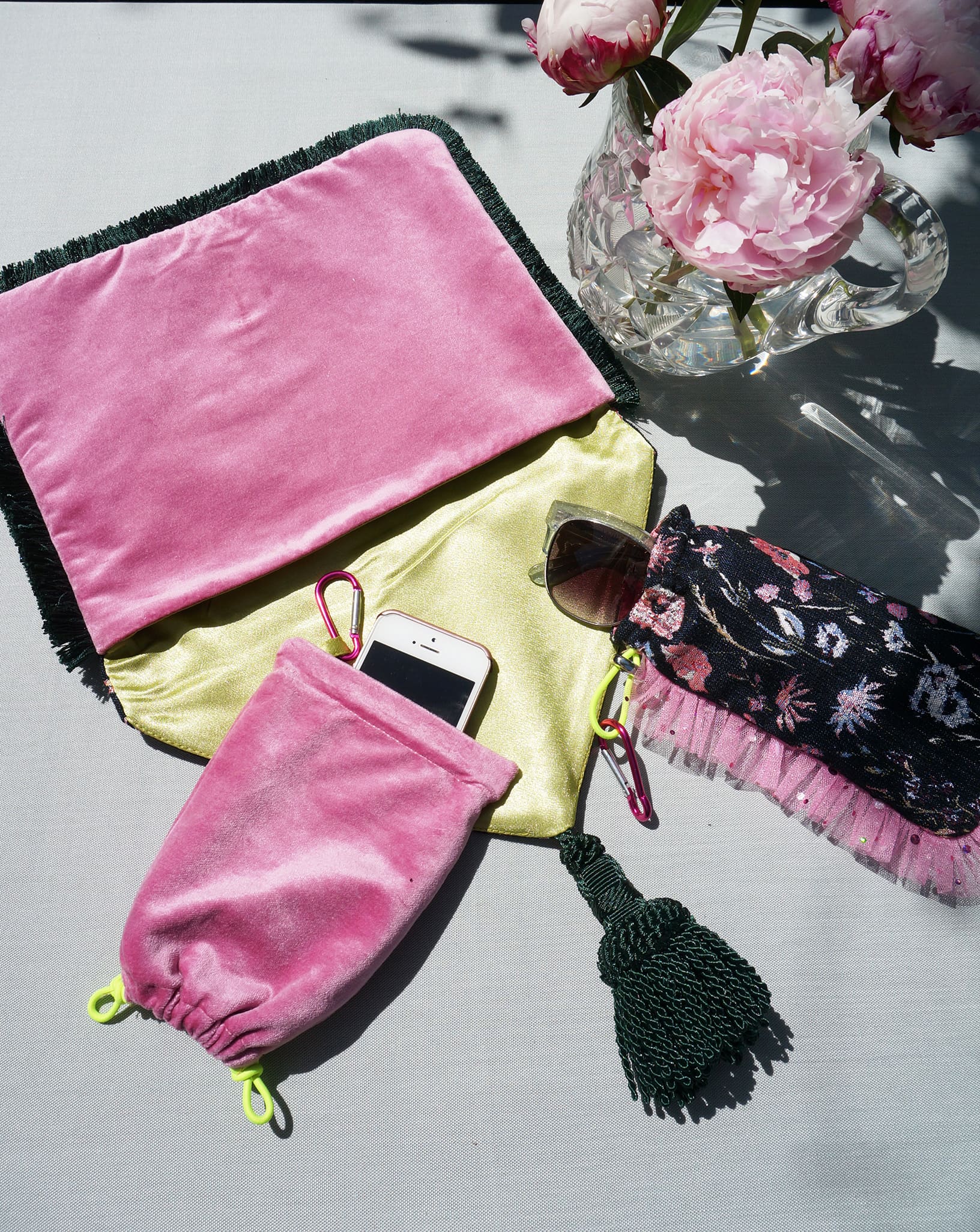 What have been the highest and lowest points on your journey so far?
Without question, the highest point for us has been our acceptance onto the Wolf and Badger platform! As friends we support each other and don't let things get to us. We are so determined and really believe in what we do so there really hasn't been a low point. You can't keep the Patsies down!
What do you love most about your job?
We're best friends who love what we do! Everyday is different, we could be out and about sourcing new materials or trims, shooting product etc. We are always looking for new inspiration. We have such a passion and flair for product, it's a really exciting process.
What are the morals you run your brand by? 
We believe in creating beautiful pieces that will last. There has been too much emphasis on throw away consumerism for too long. Everything we do is unique and crafted by highly skilled makers in the UK to stand the test of time.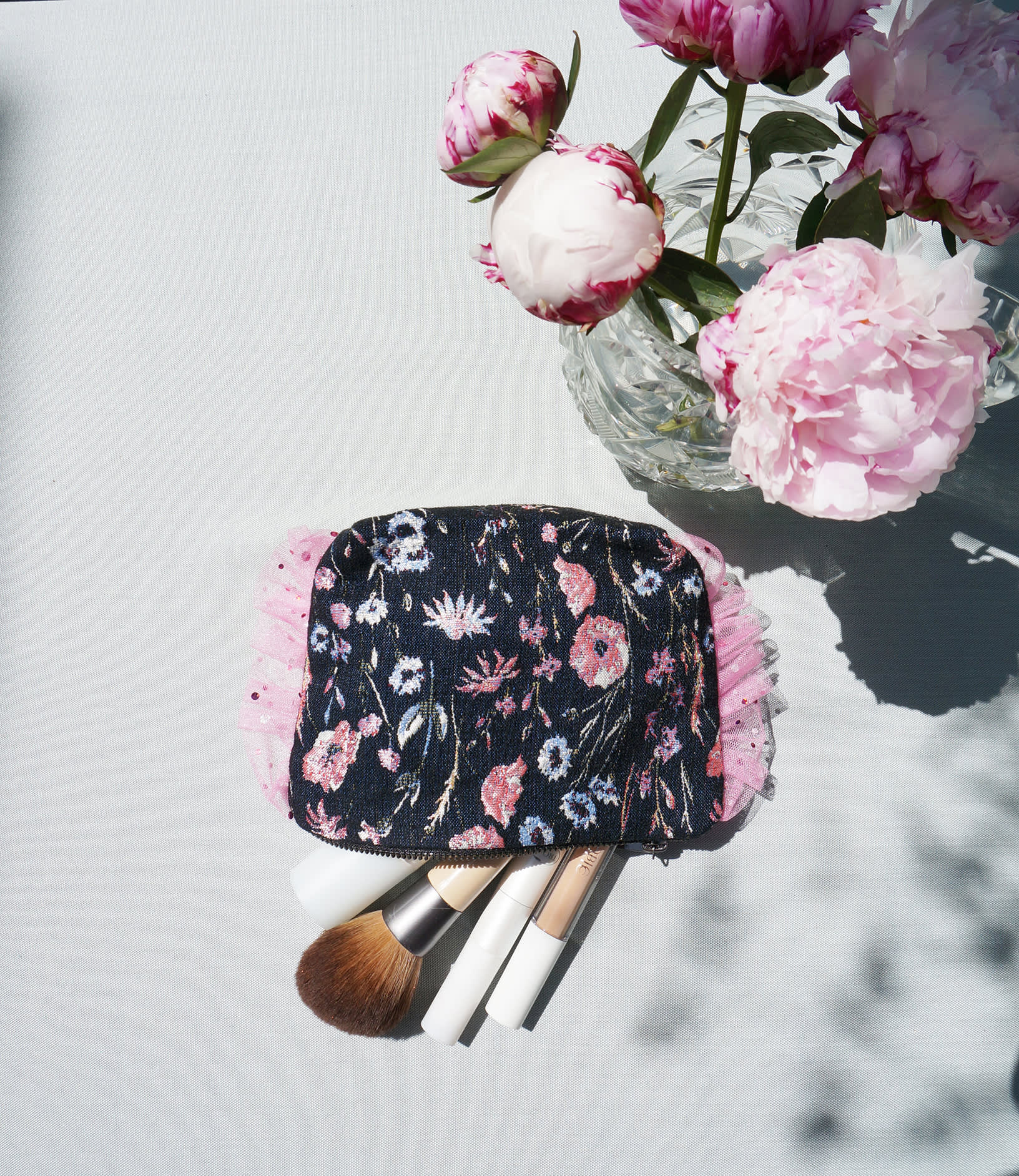 How would you describe your customer base?
Eclectic! Those who like to express their personality and be different.
Do you ever struggle to stay inspired?
Never!
What's your favourite interior trend at the moment? 
We're loving the playfulness of both fashion and interiors, especially tulle, as seen on our Ophelia make up bag and Edna glasses case.
Can you tell us about your favourite piece from your collection?
It's really hard to choose just one piece… maybe the Margot Tote bag as it has a ring on the strap to clip accessories onto (like the Edna glasses case). No more rummaging required!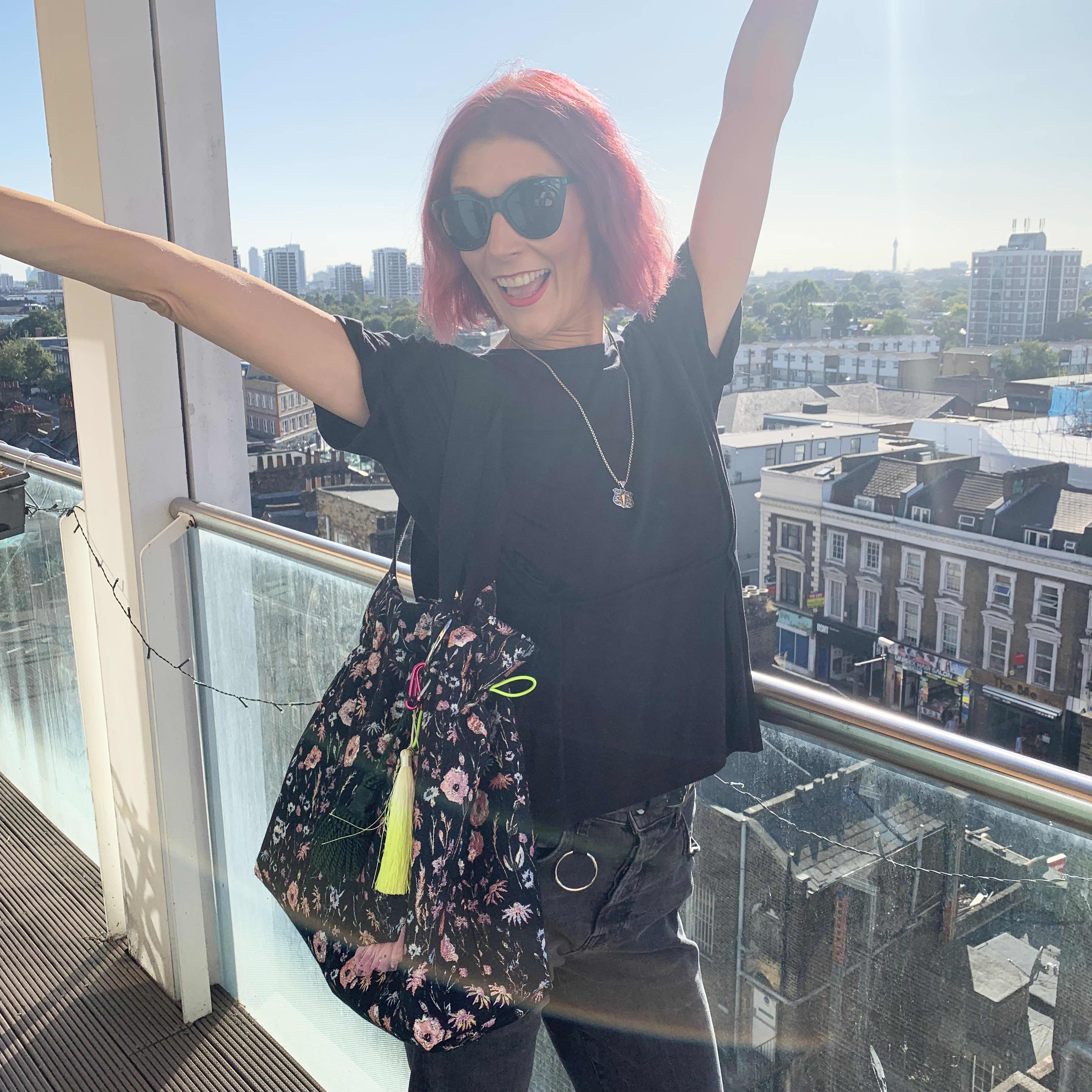 What is the most important thing you've learned on your journey?
Never give up. If it was that easy everyone would be doing it!
Is there another designer whose work you particularly admire? 
We love House of Hackney. They have a strong signature style, beautiful quality pieces and a great, diverse product range.
What's the best piece of advice you've ever been given? 
Be yourself. We are Stranger Than all of Them, hence the name!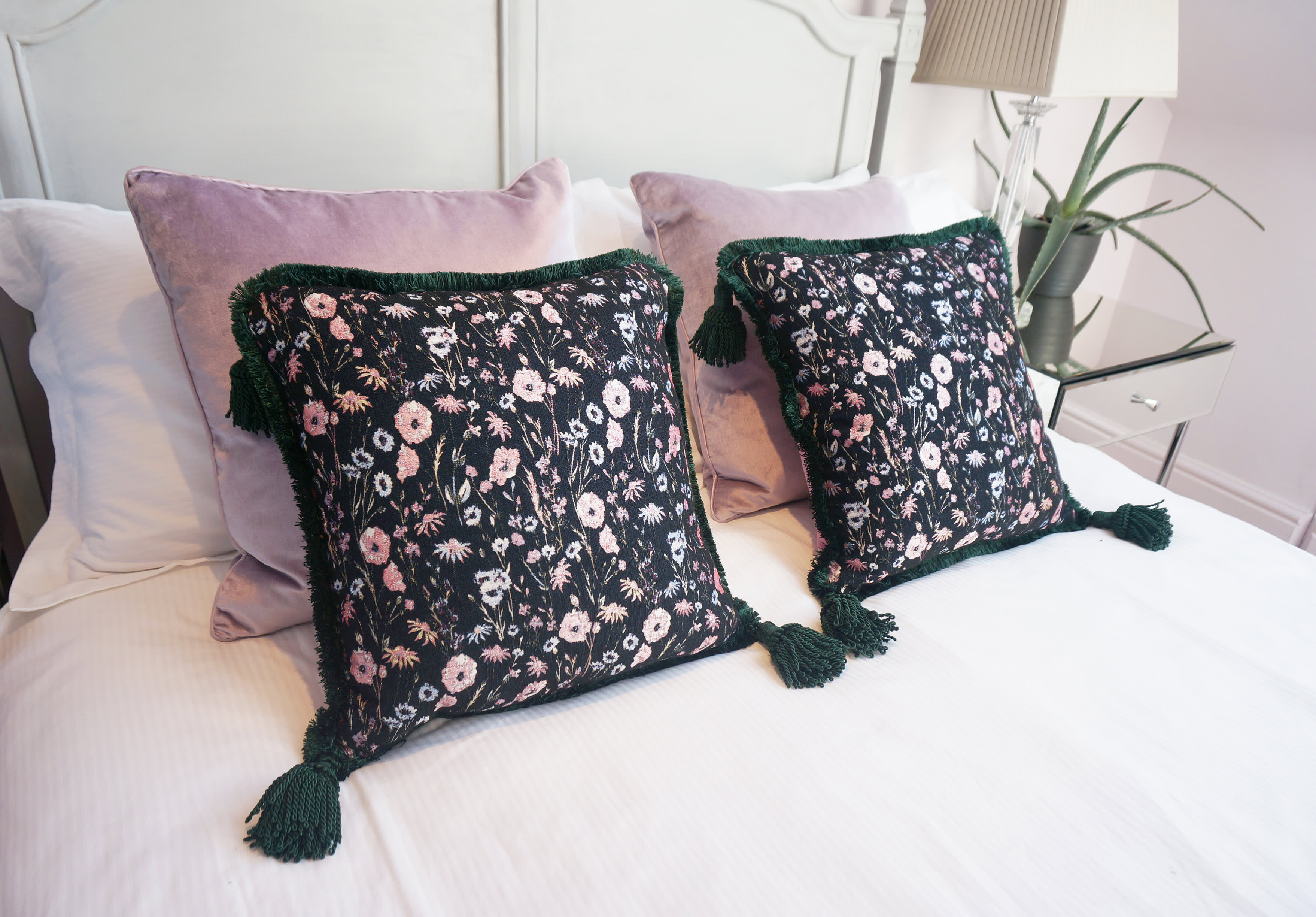 What drew you to Wolf & Badger?
Wolf & Badger share our ethical beliefs and our vision of quality and durability. They promote independent businesses with individuality, something we are brimming with, and are a destination retailer if you're looking for something different and of good quality. 
Where do you see the brand in 5 years? 
We would love to become a well known and much talked about leader in our industry, synonymous with high quality, long lasting pieces. While we will always value being limited edition and unique we would love to expand the product range into other areas as well, for example, lounge wear.