Designed and made in the UK, Stuart Gardiner has created an original homeware range which appeals to people's insatiable appetite for culinary matters. We sat down with Stuart to find out more about his brand. 
How did Stuart Gardiner begin?
Back in 2009 I was working as a freelance Graphic Designer. I had regular client work but had always liked the idea of selling my own products, so I tested the water with a fruit & veg seasonality guide (a big foodie trend at the time). I designed it as a Tea Towel graphic and got a few hundred manufactured. With relative ease I got them into my local gift shop in Walthamstow, followed by Liberty and many others and it all snowballed from there. I had no plan, nor any experience in business - it all happened very organically. I studied Graphic Information Design at University and after graduation found myself working for a London design agency which served music industry clients. Designing album covers was my dream job, but the agency was badly run, and the music industry was going through an existential crisis, so I left the job to pursue something new in 2008.
Have you always been interested in design?
I always loved drawing as a child, but wasn't really encouraged at school. As I got older skateboarding and playing music replaced my interest in drawing, but I was strongly attracted to the design aesthetics of skate culture. 
How would you describe your aesthetic? 
Colourful, bold, graphic, with a nod to vintage design and typography.
What have been the highest and lowest points on your journey so far?
Being commissioned by Liberty was a definite highpoint. Being ripped off many times by high street giants are amongst the low points.
What do you love most about your job?
I'm quite an introvert so I thrive working on my own, listening to music and being totally absorbed in what I do.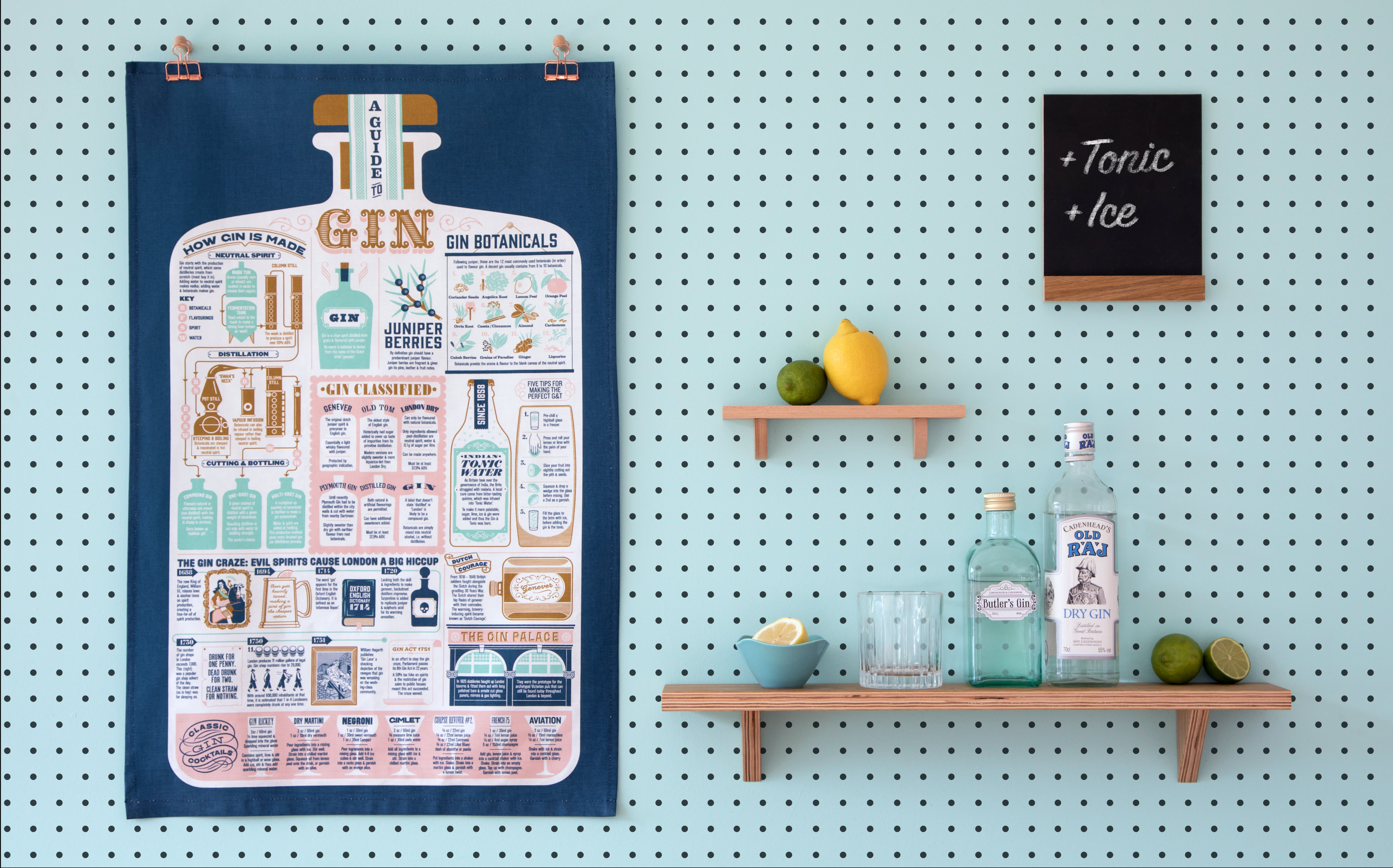 What are the morals you run your brand by?
To produce original and purposeful, ecologically sound pieces. 
How would you describe your customer base?
Smart, humorous and curious.
Do you ever struggle to stay inspired?
I have days when I'm uninspired by my own output - I'm a bit of a perfectionist, but I'm rarely uninspired in general.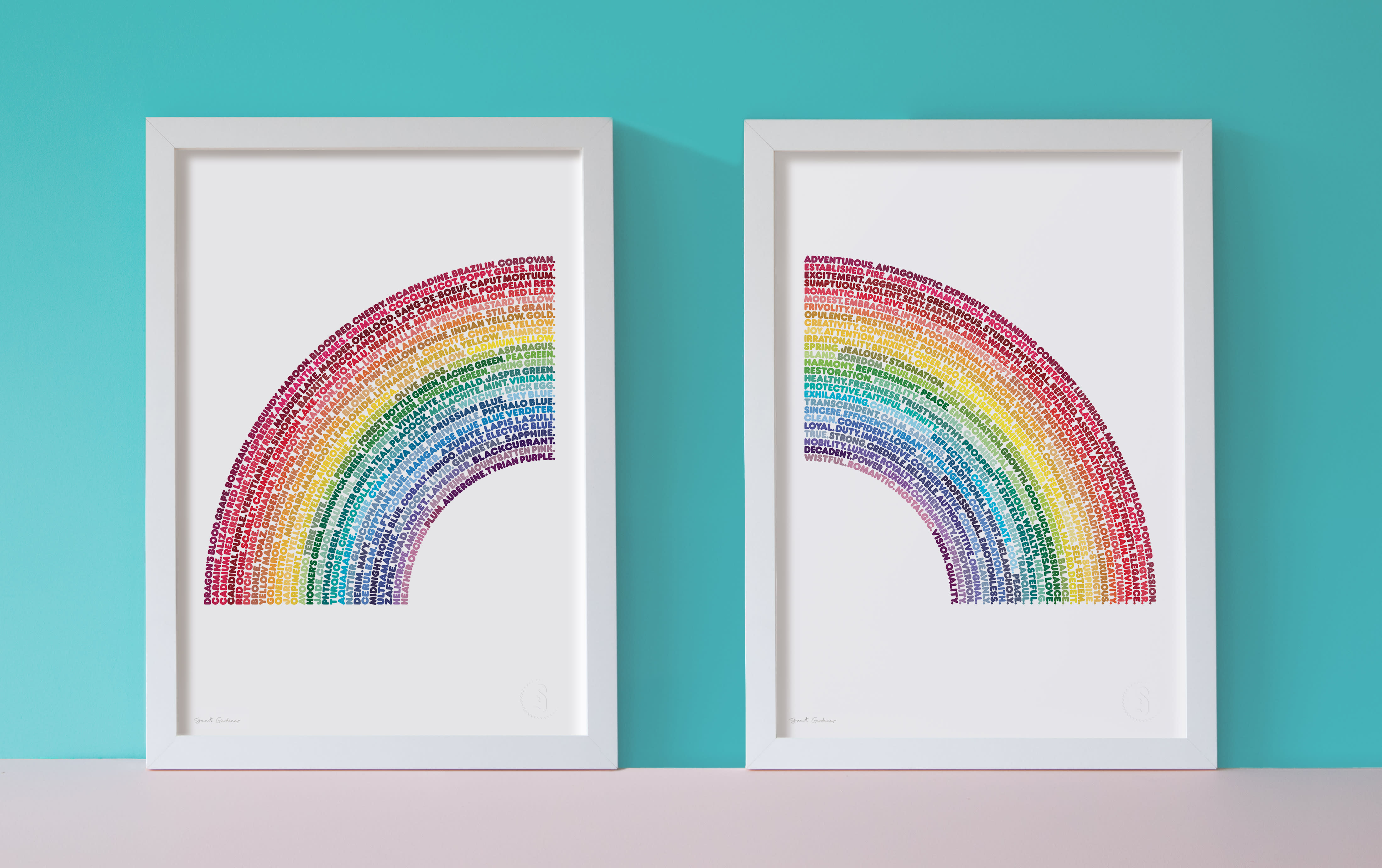 What's your favourite interior trend at the moment? 
Maximalism - it's a great contrast to the Scandi minimal trend which isn't for me. But I don't really buy into over-curated trends - do your own thing -  don't be a sheep! 
Can you tell us about your favourite piece from your collection?
I'm really bad at looking back at my work objectively. I get bored of my work quite quickly and need to move on. My favourite piece is always my next one in my head! If pushed, I'll always have a soft spot for our 'Rock/Cake oven glove' I designed it on a bit of a whim and didn't think it would be a commercial success, but it turns out lots of people share my questionable sense of humour!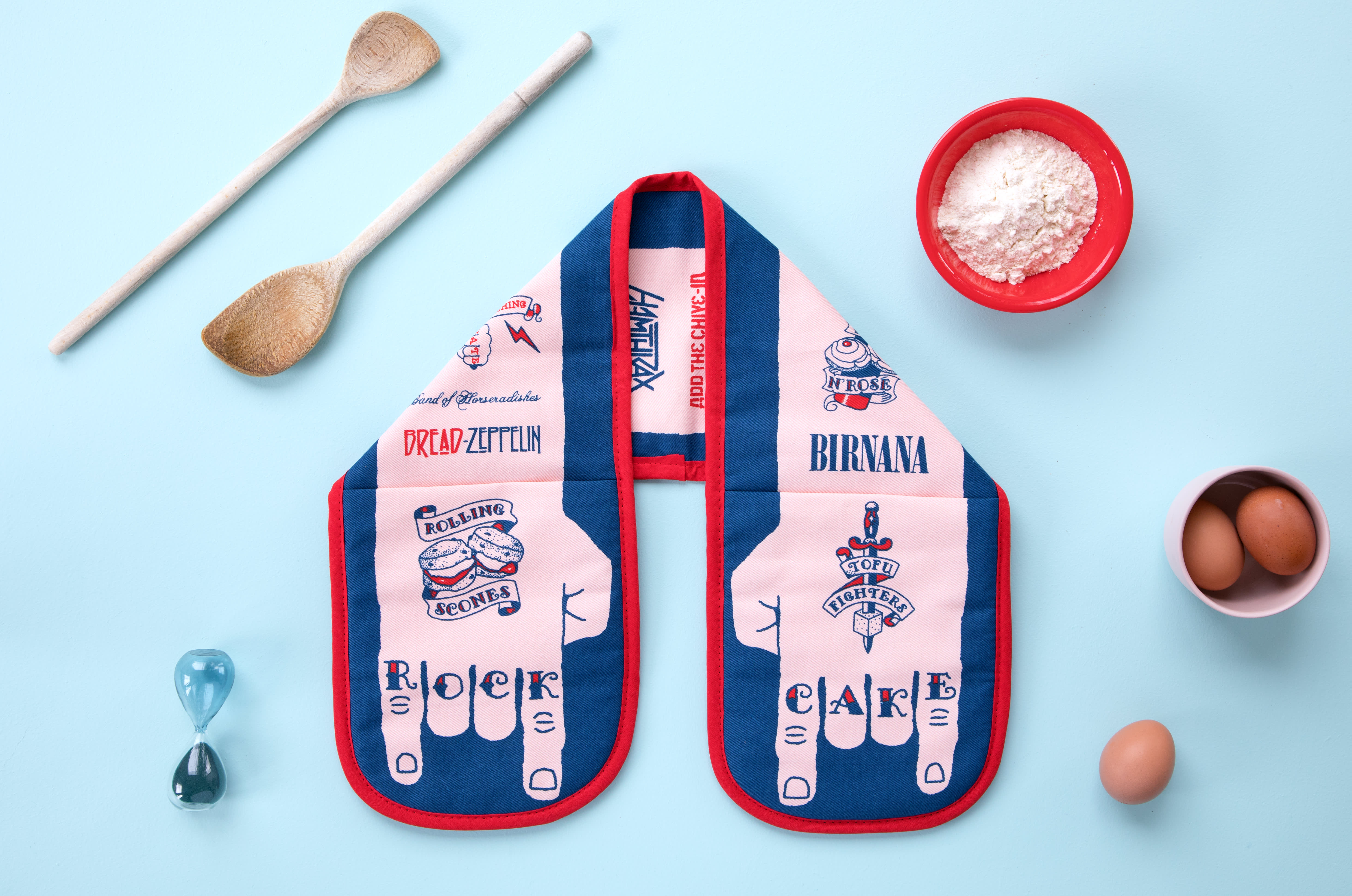 What is the most important thing you've learned on your journey?
Don't design something because you think it will sell - if you wouldn't have in your own home, don't do it.
Is there another designer whose work you particularly admire?
There are so many. I always admire designers who go on to become artists - Geoff McFetridge for example. His work is ace.
What's the best piece of advice you've ever been given? 
I met David Carson (American graphic designer) when I'd just graduated, and he said something along the lines of 'Always make sure your work has a part of you in it'.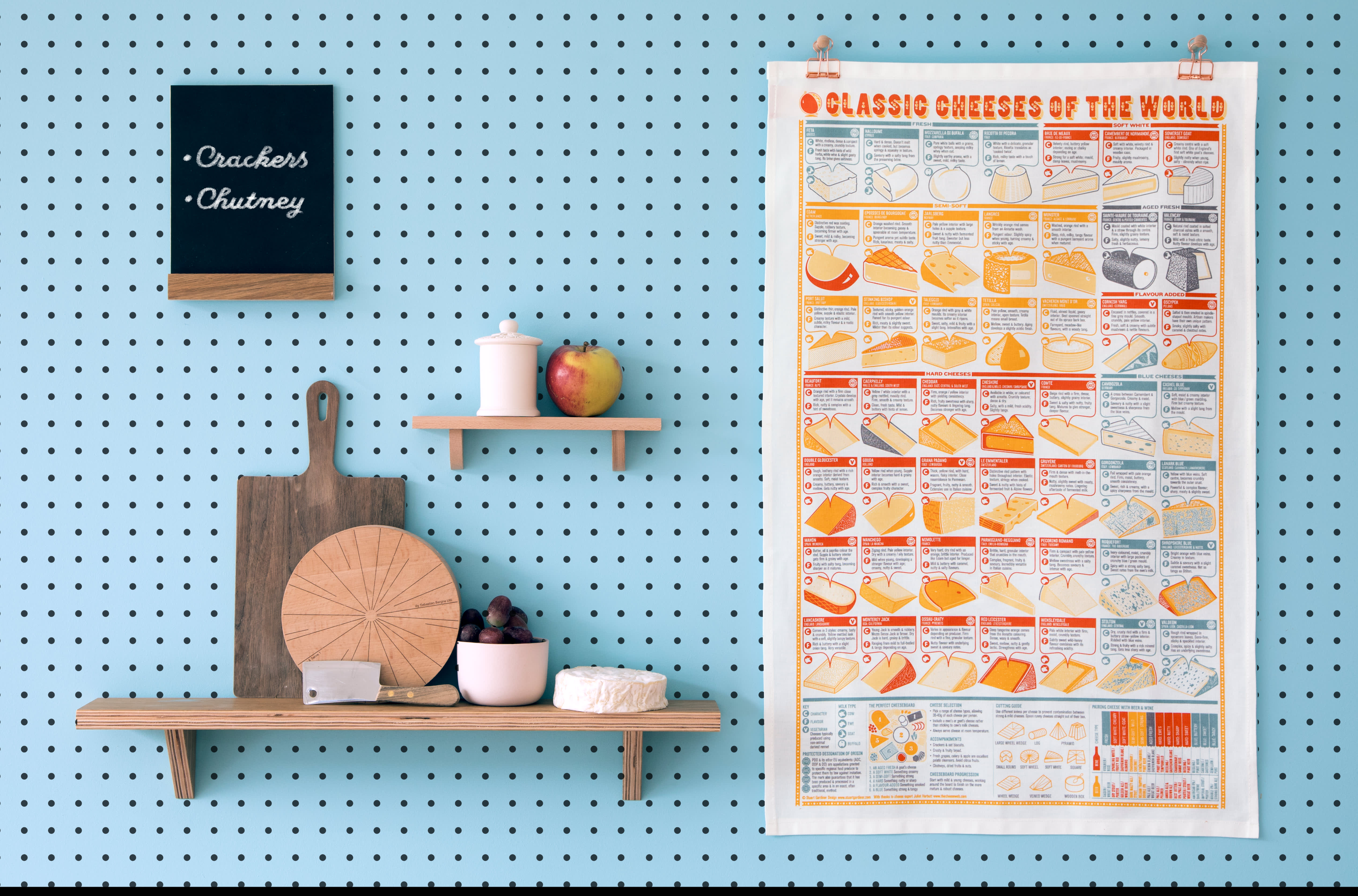 What drew you to Wolf & Badger?
The store in West London was close to where I lived ages ago and I thought it looked very cool. We didn't get selected on our first attempt, but I was very happy when they approached me a few years later. It's a very well curated selection of designer wares (but I would say that).
Where do you see the brand in 5 years?
I'd hope that I can continue producing original homewares and have plans on converting our garage into a print studio. This is our 10th year in business, so I've got no delusions of grandeur. Honestly, the business side of running a larger brand doesn't appeal to me at all. As long as I can keep coming up with original ideas which resonate with people, I'll happily be happy.