Ternary London is a new luxury accessories and lifestyle brand founded by Photographer Kaylie Mountford and Jewelry Designer Karla Boncompagni.  We spent 5 minutes with the design duo to find out more about the brand. 
How did Ternary London begin?
Kaylie: I came from a fashion photography & production background and Karla from fine jewelry. Our paths crossed over 5 years ago when we met on set at a jewelry shoot I was photographing. We ended up working together more and more and quite quickly realised what we could create by merging our skills. We are both heavily influenced by what goes on around us and wanted to keep this 3rd element of inspiration apparent in our work and ethos. This gave birth to the name 'Ternary' which derives from Latin; ternarius, terni meaning 'three at once'. Two designers and an inspiration point. The first collections of luxury bold photographic print cashmere scarves and sharp sterling silver & Swarovski Jewelry soon followed all deriving from distinct design stories inspired by a specific theme.
What were you doing before launching the brand?
Kaylie: I have had quite a varied career path, but then that tends to be true of most freelancers. After graduating in photography I went onto work as a freelance photographer and assistant around London. I then decided to try my hand in production and worked with fashion photographer Nick Knight and SHOWstudio for a few years which was a major gamechanger and inspired me to really strive hard for what you want to achieve. I returned to freelancing and started to exhibit and sell my work. This crossed with working commercially as well is how I met Karla and then we opened Ternary London.
Karla: I moved to London in from Brazil to forward my career in Jewelry design. I added the final touches to my training at St Martins & Holts Academy and went on to work for a variety of designers creating fashion based lines and honing my commercial skills in this field. A few years on and I was missing the sun on my back and returned to Brazil. It was great to get back to my fine jewelry routes and I took up in the design studio for esteemed fine jeweller Talento, but after a couple of years I just simply missed the London life and had to return, this is when I caught up with Kaylie again and the timing was just right for Ternary London to start.
Have you always been interested in fashion?
As you can see from our past we have always worked in the field of fashion and yes, even before it has always been something both of us have obsessed about.
What have been the highest and lowest points on your journey so far?
We are lucky that we love what we do so there are a lot of highs, from getting in our first samples, launching our website to landing a lovely new stockist! The lows are always cushioned a bit as we have each other for moral support which helps. We are both very driven so when something we have aimed for sometimes doesn't go to plan it's always a setback, but we do try and see what we can take from all situations we experience and use it to our benefit, you have to be resourceful.
What was the inspiration behind your latest collection?
Each collection has a specific story exploring themes from seductive formations, graphic layering through to the transiency of life and death. In the print design we have translated these stories through abstracted floral patterning as flowers symbolise fragility, life, seduction and aggression all rolled into one. The collection themes are translated into the jewelry collections via the form and color.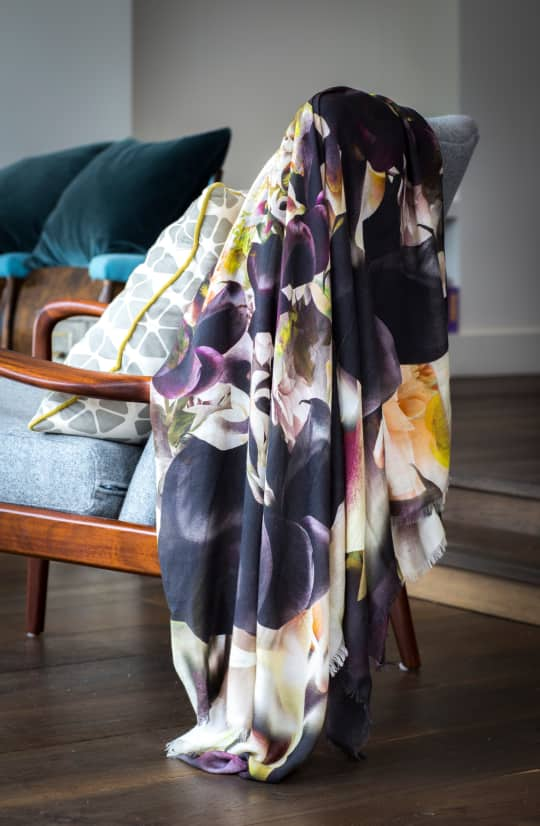 Do you ever struggle to stay inspired?
Err... no, we struggle to figure out how we are actually going to get through all of our ideas!
Where is your go-to meeting spot?
We work remotely a lot and have quite a few place we love but if we are in central then Jar Kitchen is a great relaxed bistro, perfect for lunch meetings plus they do Monmouth coffee so always a good cup. If we are heading east then the Hoxton Hotel is a perfect meeting spot.
How would you describe your customer base?
Our collections appeal to customers who appreciate and value design and quality. We have painstakingly worked with our materials to get the best out of them and to bring unique designs to the market. Our customers are confident with what they wear and know how accessories can make all the difference to an outfit, whether it be mixed with a casual day look or bringing a punch of statement to an evening piece.
Is there anyone you would love to see wearing your designs?
There are so many admirable women that is hard to say, but we both admire women who have a stylish edge like Alexa Chung and Stella McCartney
What are the morals you run your brand by?
Keeping that Ternary edge. Our collections advocate strength in design but with a slightly darker side to them and this is key to our design style, It is what makes Ternary distinct and recognizable.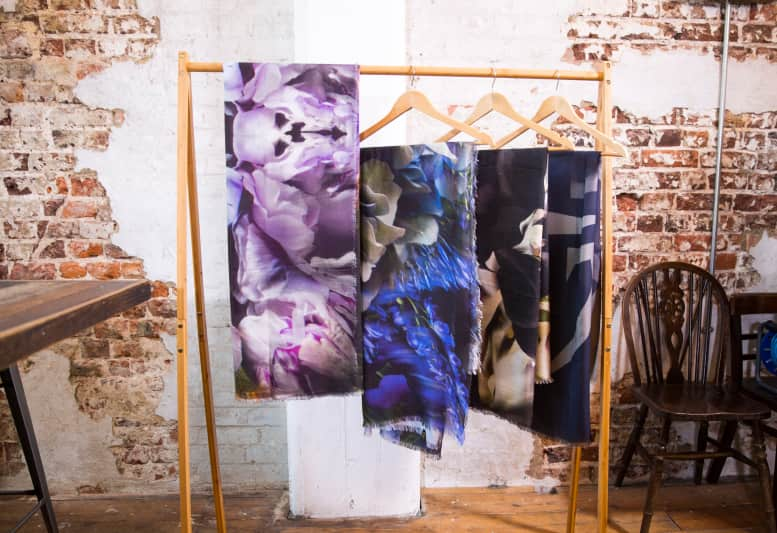 Do you have a mentor?
We do and he is a gem! He is totally tech savvy, which is a god send when running your own ecommerce site. We teamed up through a start up support scheme. He runs his own promo film company Shorefront Films and we worked with his lovely team on our 'behind the scenes film'. Watch the video here.
What apps keep you sane?
Karla is the app fanatic out of us both and is always hooked one or the other, but mine is good old Instagram.
If you could only wear one piece from your collection, what would it be and why?
Kaylie: Dark Paradise, I mainly wear denim and leather and the dark skull based print and jewelry designs are perfect in adding just that bit of sophisticated rock style. I seem to always sell one of our skull rings when I am wearing it out.
Karla: For me it's Deep Illusion. I love softer luxury nude tones and this collection captures them all, plus the mix of golden shadow Swarovski and sterling silver means you can mix the pieces with either gold or silver jeweller. It's the perfect cross over.
What's the biggest style mistake you've ever made?
Kaylie: Cycling shorts with florescent side panels, but I was 8 at the time so I am hoping I can get away with it!
Karla: I seem to remember a few awful 'Friends' type hat moments through the 90's.
Is there another designer whose work you particularly admire?
Alexander McQueen has always inspired and this was totally reaffirmed after the awe-inspiring V&A exhibition. He has left a vast legacy.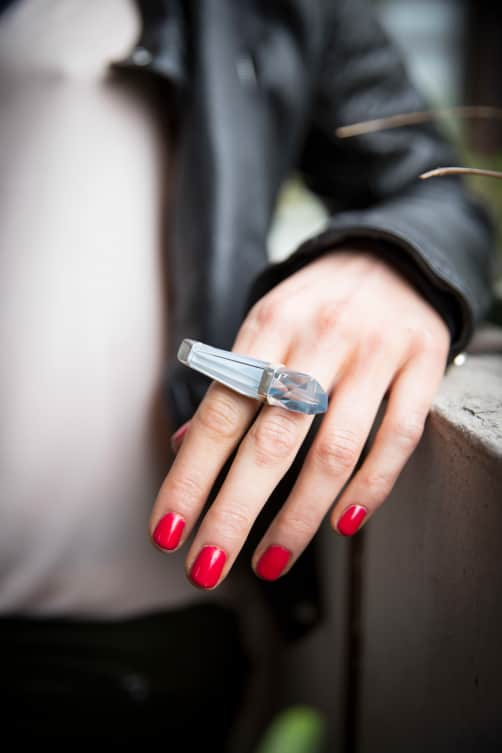 What's the best piece of advice you've ever been given?
If it doesn't feel right then it probably isn't.
What drew you to Wolf & Badger?
Wolf & Badger has reimagined the retailer and designer relationship. You support and help grow the designers you stock. It's a hand in hand relationship, one of support which independent designers need when emerging into this competitive market.
Where do you see the brand in 5 years?
Ternary London is set to grow to include a gorgeous lux lifestyle collection alongside the core accessories range, so watch this space!