Vissi celebrates the unique and the brave. They create statement, stand-out pieces, for those seeking their own distinctive look. Launched in 2020 and created in Somerset, England. They are passionate about being good to the planet without detracting from style. Vissi means 'visionary' in Italian, as they know their customers are the ones forging their own unique paths in style. They also hope to be a visionary brand in how we care for the planet and support charities working towards a better future. We sat down with founder Immy to find out more about her brand.
How did Vissi Jewelry begin?
It has always been my dream to start my own jewelry brand, ever since I was young, I have been designing jewelry. In February of this year I was made redundant from my role in marketing. I was also 12 weeks pregnant at the time! This plus the pandemic meant I really struggled to find work, so I took this as my opportunity to do what I'd always hoped to do one day and launch my brand. 
I studied fashion at university and then specialised in marketing, my last role was working as a marketing assistant for an interiors company. I have self-taught everything I know about jewelry design and making, it is so exciting learning about new techniques to create unusual designs. I would love to be able to work on Vissi full-time, especially now that I have my little girl, it would be amazing to be able to work from home and spend more time with her.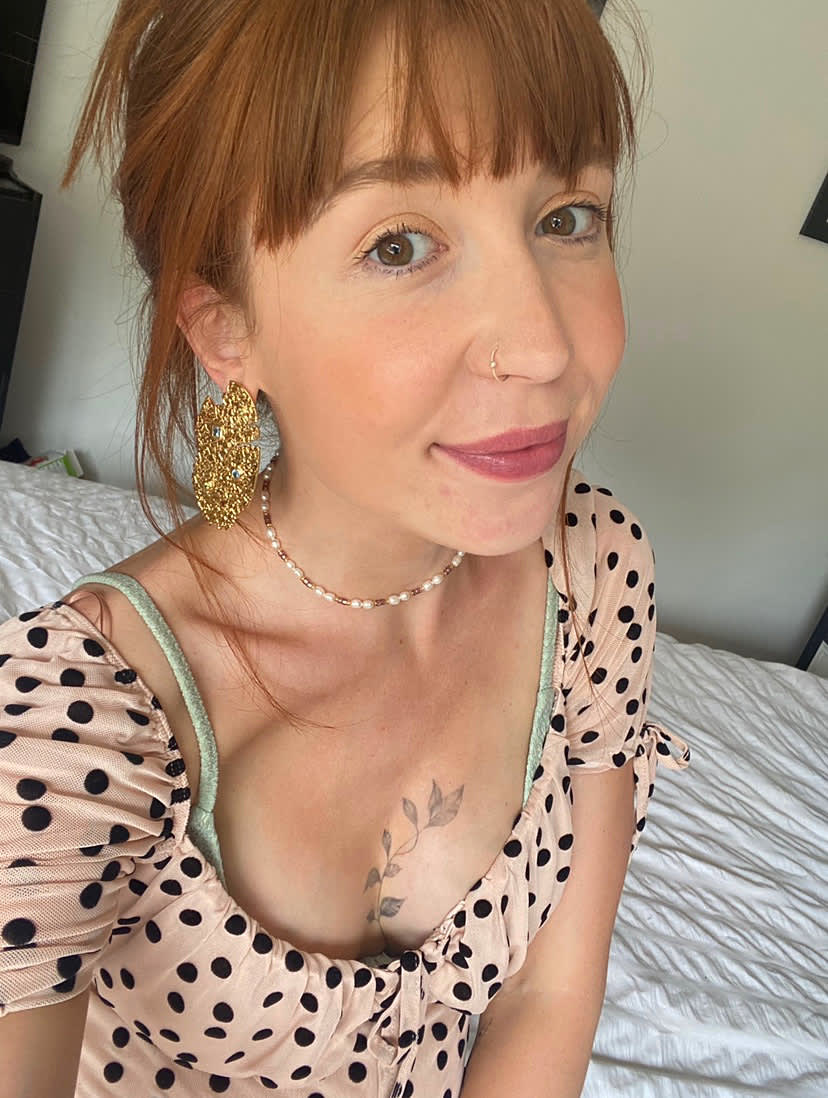 Have you always been interested in fashion? 
I have always loved fashion but particularly jewelry and accessories. I'm like a magpie for anything shiny and unusual!
What have been the highest and lowest points on your journey so far? 
My journey into running my own jewelry brand has only just started, so whilst it is incredibly exciting to finally be doing what I love, it is also terrifying. I have to keep reminding myself to take things day by day and not get too overwhelmed by everything I could possibly be doing. 
What are the morals you run your brand by? 
My brand has a big eco-conscious focus. Each collection that I design will be focused on a different environmental issue that I would like to help change. I am passionate about sustainable fashion and using fashion to promote positive change.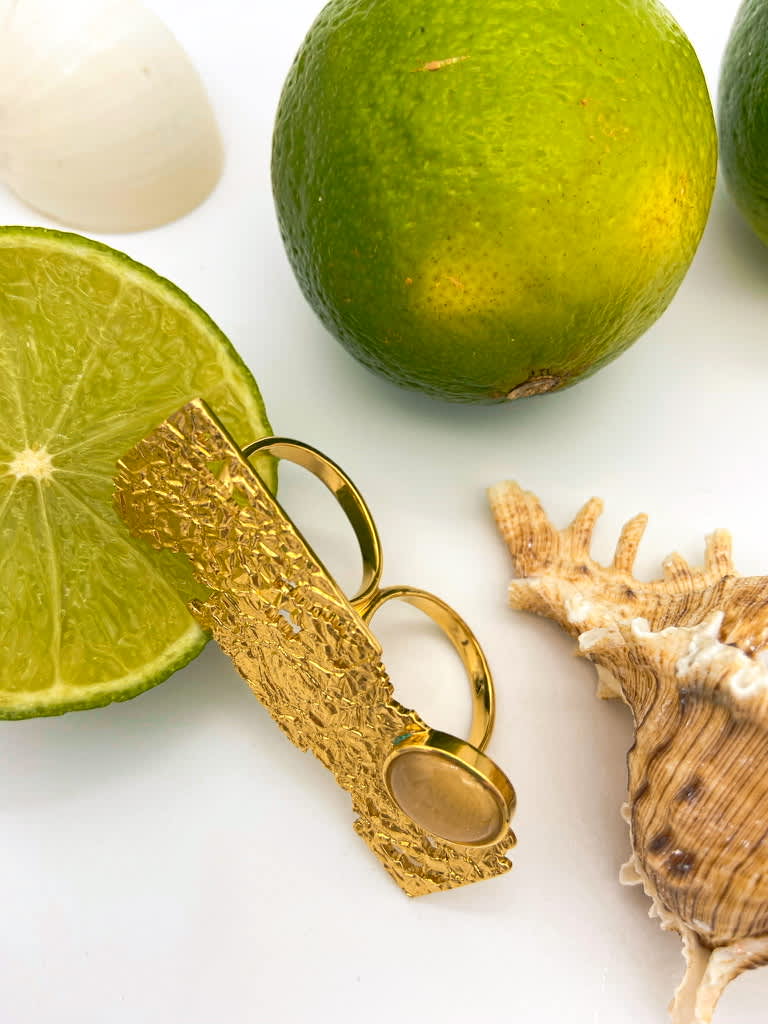 What was the inspiration behind your latest collection? 
The first collection I designed is the Erosion Collection. This was inspired by our planet's vanishing coral reefs, due to climate change. The metal is designed to look as if it is eroding away and the pieces are scattered with topaz, tsavorite and pearl to emulate the colors of the sea. Coral reefs are a food source and a home for many different types of marine life, they also provide income through fishing and tourism to millions of people. It is incredibly important that our amazing reefs are protected, so I am donating $5 from each sale of the Erosion Collection to the Coral Reef Alliance. 
How would you describe your customer base? 
My customers care about the planet and are interested in investment pieces that can be worn for years to come. They are also not shy about standing out and love to wear eye-catching jewelry and accessories! 
Do you ever struggle to stay inspired? 
Sometimes when designing it can be easy to overthink and want the designs to be perfect before they are even put down on paper. I have to remind myself to just go with it and sketch out everything and anything that pops into my head – not all of it will be great but hopefully there will be a couple of gems in there!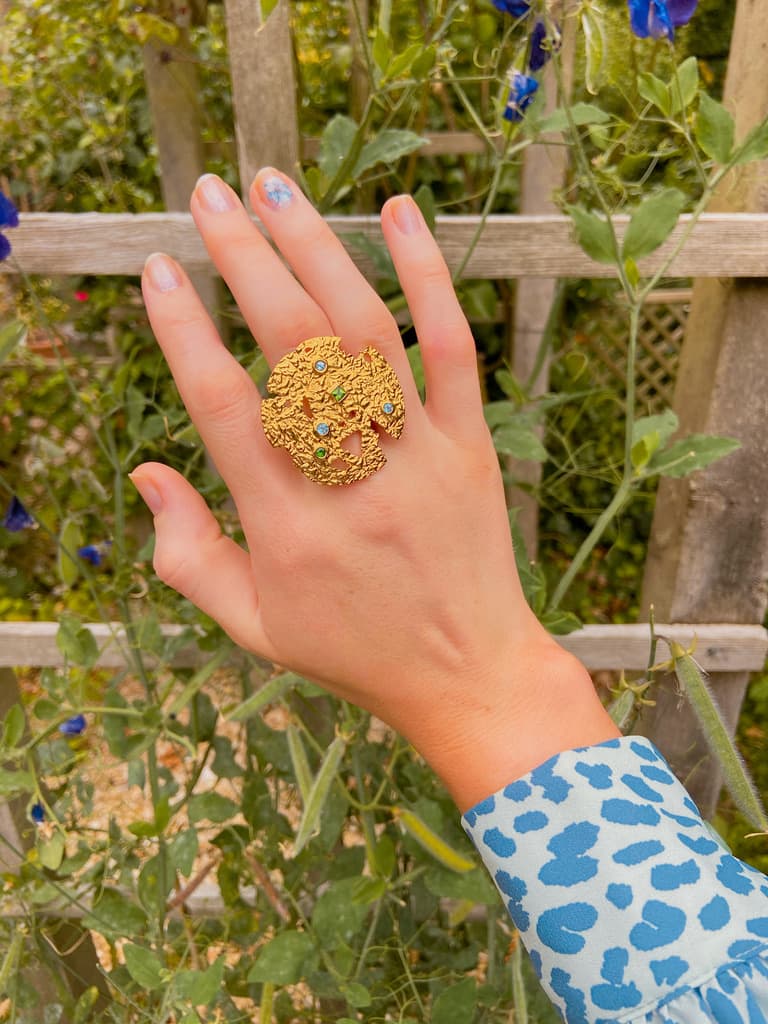 Is there anyone you would love to see wearing your designs? 
After watching Normal People, I am absolutely obsessed with Daisy Edgar-Jones. She loves a statement piece of jewelry so I think she would be the perfect person to wear Vissi Jewelry!
Do you have a mentor? 
I come from a family of doctors and lawyers, so I was a bit nervous about choosing a completely different career path, however my parents have been incredibly supportive and are always the first people I go to to get their opinions on new designs. 
If you could only wear one piece from your collection, what would it be and why? 
My favourite piece has to be the Two-Finger Ring. It is the perfect combination of statement jewelry, whilst also being incredibly wearable and comfortable. It goes with pretty much anything I wear!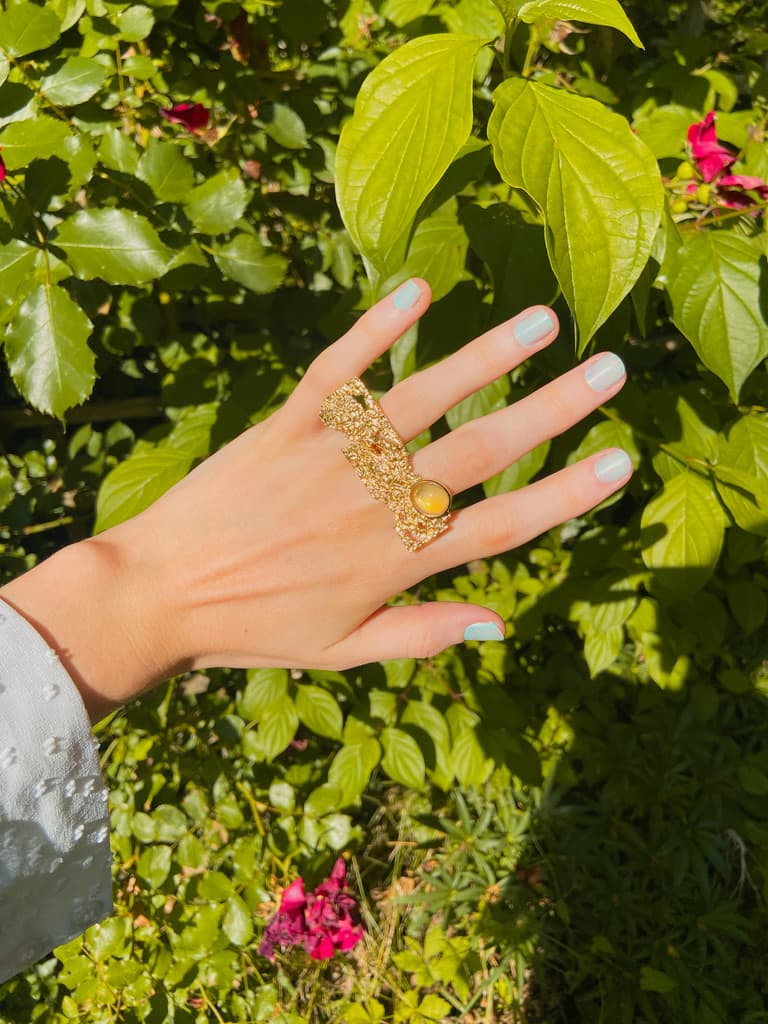 Is there another designer whose work you particularly admire? 
I absolutely love Stephen Webster's designs. Every piece is like a work of art and I hope one day I manage to save enough money to afford one…
What's the best piece of advice you've ever been given? 
When starting a small business, it is important to show the person behind the brand. It is the best way to stand out in an overcrowded marketplace. 
What drew you to Wolf & Badger? 
Wolf & Badger was my dream stockist when I first launched Vissi. I love that they champion unusual designs and small businesses. They are also very focused on sustainable fashion which is incredibly important to me. 
Where do you see the brand in 5 years? 
I would love to be working full-time on Vissi. My next collection is the Amazon collection which will be inspired by the stunning colors of the rainforest and will include lots of brightly coloured jewels. I will donate a percentage of sales to a charity, this time focused on rainforest conservation.