Inspired by nature, fashion, art and music, Delalle sunglasses will enhance your own sense of style and personality. Think of them as opulent jewelry pieces that finish an outfit. With sleek designs that echo an eclectic, modern and fearless spirit, they will rouse the thrill-seeker, risk-taker and dreamer in you.  We spent 5 minutes with the founder of the brand, Nadine Dalal. 
How did Delalle begin? 
I always love to wear statement pieces, especially sunglasses. I believe that they accentuate who you are, allow for self-expression, and how you want the world to perceive you. In the past, it used to irritate me to see people wearing the same type of sunglasses in different colors made by the same brand. It felt too commercial and industrial, lacking life and all the imagination that came with that creation.
At that time I was obsessed with getting my hands on a pair of vintage sunglasses and adding my touch to them by embellishing them with jewels and gems. I became addicted in creating rare pieces that no one had. A few people took a liking to my designs so I decided to pursue my long-time dream and focused on bringing my creations to life. I actualized a brand that is unique, caters to people who like myself love statement pieces, aren't afraid to express themselves and stimulates their imagination. Essentially each collection comes as a limited edition.
How has your career led you to this point?
Driven by a passion for design, after completing my Masters Degree in Graphic design and a FDA in animation at the University of the Arts in London in 2007, I set up my own graphic design studio. After five years in the field, I was passionate about creating palpable and contrasting products that encompass individuality, authenticity, and self -expression. This led me to go to Central Saint Martins and study digital textile design and jewelry design. I started developing digital patterns and fabricated digitally designed home accessories. As a designer you evolve. Something you create eventually takes you somewhere completely different. In this process you learn more about yourself and what you are capable of.
In 2014, I created the brand Delalle. Based in London, Delalle embodies my journey and the making of a dream, which took me from Beirut to London and beyond, to create a brand that is luxurious, authentic and above all, unique. Without a doubt, sunglass design has opened up doors in executing and portraying my creativity and passion for design.
Have you always been interested in fashion?
Fashion, such a small word to describe the magnitude it embodies. My interest in fashion stems from the inspiration, ingenuity, and history behind it. I've always been interested in fashion yet it's important to be comfortable in your own skin. I dress up to suit my mood and to change my mood. The quote "you are what you eat" should be "you are what you wear". You become that person you dress up as and also fashion allows you to voice who you are. Fashion to me is art, the designer's art. The designer's insight and talent poured into a piece that makes you shine, feel spirited and positive. Fashion inspires and cultivates you.
What have been the highest and lowest points on your journey so far?
I guess as a designer I am always challenging myself even when I make mistakes (which is often), but that bump on the road culminates in learning something new. I wouldn't be able to make it without those hard times when you start to feel discouraged. You always have to pick yourself up and say I can do this one step at a time and go back and tackle the problem in a different way. My highest point is getting a prototype of my design. I feel like it's my birthday. After months of designing, choosing materials and specs, it is an indescribable feeling to see and touch something conceived in your mind to being in your hands. It is the best feeling ever.
What was the inspiration behind your latest collection?
Our sunglasses are influenced by pop culture and vintage eyewear brands such as Alain Mikli, Cazal, Ted Lapidus, and Carrera to name a few. DeFying is my latest collection and is sparked by Julie Newmar as the sexiest Catwoman in the television series Batman in the 60's and the 80's cartoon series She-Ra. More specifically her horse, Spirit who transforms into a divine winged unicorn named Swift Wind. I adore the colors and the intricate use of details that fabricate the characters and captivate our imagination. DeFying are fo  the dreamers. The same woman in reality is confident, vibrant, adventurous and elegant. She laughs a lot, is strong, and an intellectual in her own right. She is beautiful.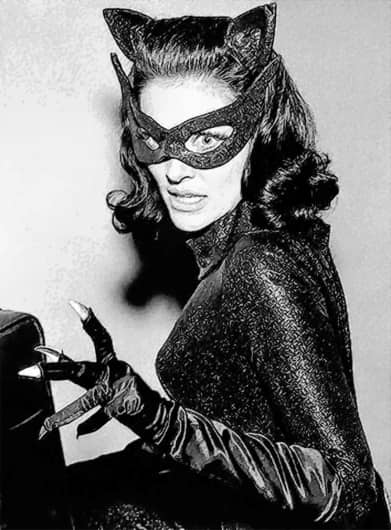 Do you ever struggle to stay inspired?
Luckily that hasn't happened yet. My inspiration comes from everything around me. It is what I like in a particular time. I often travel and that also helps by exploring other cultures and places. But inspiration comes to you when you aren't looking for it and then boom! The magic begins. My designs express who I am and what inspires me. It allows me to keep dreaming and to transform my imagination into reality.
Where is your go-to meeting spot?
Anywhere outdoors even when it's freezing cold outside that serves skinny cappuccino. You will usually find me at the outside terrace of Harvey Nichols, 5th floor or at one of the terraces at Soho House.
How would you describe your customer base?
At the moment our customers are mostly women who are dynamic, lively and avant-garde. They are aesthetic and design conscious and possess style awareness. However I would like to diversify into menswear soon.
Is there anyone you would love to see wearing your designs?
I would die to see Rihanna, Gigi Hadid, Kendall Jenner, Emilia Clarke and Rita Ora wear Delalle.
What are the morals you run your brand by?
To always be true to yourself. Know who you are and what you want. Do what makes you happy and have fun. That's my secret. We want our customers to feel unique and we thrive in creating each style as a limited edition collection that will never be available again in the same color.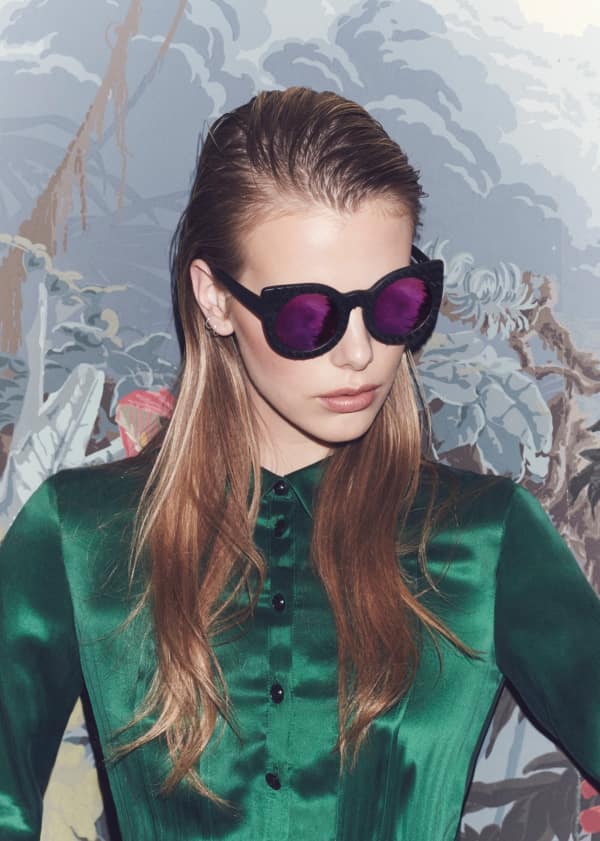 Do you have a mentor?
As this is a new brand, I had to learn it all from the beginning from A to Z by myself. I think I am on letter G at the moment. There is no easy way around it. There was no one to guide me as no one I know is in this field. But I have a great support team who have been cheering me on every step of the way and who have put up with my late night naggings about Excel sheets which I find arduous.
What apps keep you sane?
I don't think I can live without Spotify, the calculator app (mathematically challenged), The Daily Mail (embarrassing), Burraco (I'm totally addicted) and Vivino (wine enthusiast).
If you could only wear one piece from your collection, what would it be and why?
I love all of them! But if I had to choose one it would be my first collection. DeLune is very special to me. It took a year to conceive and I was still trying out different manufacturers to see who could get this piece right and who had the same vision I had. DeLune epitomizes my attitude and what motivated me to dive into creating bespoke eyewear. It is the start to something great.
What's the biggest style mistake you've ever made?
When I was younger I loved bold, eccentric, and flashy coloured items that others were scared to wear. I remember going to school wearing this metallic canary yellow satin "Diesel" tight pants with an aqua shiny top and thought how cool I looked. I laugh at the thought of that. These days I don't think you can make any style mistakes as everything works, and if it doesn't it will be back on trend in a few months.
Is there another designer whose work you particularly admire?
I idolise Cari Zalloni who was the creative genius behind Cazal.
What's the best piece of advice you've ever been given?
Always trust your gut instincts they are never wrong.
What drew you to Wolf & Badger?
The mindset Wolf & Badger exemplify. They have an eye for talent and always encourage young new designers that they believe in. It has been an absolute pleasure working with them and they have been key in the launching of my brand.
Where do you see the brand in 5 years?
My dream is to see the brand across the world with a flagship store in London. In the near future, I would love to collaborate with other designers to create distinguished statement pieces for the brand.