Parlor was founded in 2010, with the conviction that no matter the trends and times, a woman must still be refined, feminine and elegant. Parlor embraces time-honoured couture techniques and handmade details, with a modern sensibility to create special and unique feminine pieces for the contemporary woman. We spoke to the designer Veronica Zaharia to find out more.
How did your career begin?
I was born and raised in a family of artists and since childhood I was guided and educated to a career in the arts. Before I created Parlor in 2010, I was working in the television and entertainment industry and became acquainted with Romanian showbiz personalities, stylists and fashion editors, as part of the production teams of top television shows in Romania.
My debut in the fashion world was a natural consequence of my education and previous career. I learned how to create patterns from my mother and grandfather – a famous tailor of Bucharest in the '30s.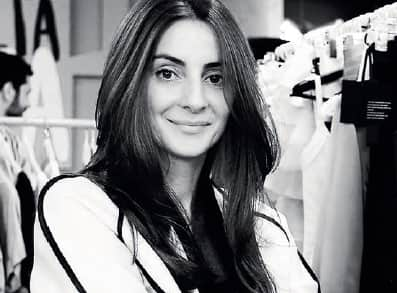 Have you always been interested in fashion?
The passion for fashion came naturally, as I was always surrounded by beloved people who brought many beautiful things to life during my childhood and adolescence. My grandparents, one architect, and one tailor, taught me about proportions, colors, textures, and that each object has a certain magic in it if built out of passion. I have never seen myself doing something else. Although, for several years I worked in television, in the meantime I kept my passion alive, making my own clothes and very carefully planning every dream of what Parlor is today.
What have been the highest and lowest points on your journey so far?
When you have dreamed about something your whole life, if you have a very well defined plan, it is just a matter of time until it comes true. I cannot say it was difficult; it came naturally, because I've never wanted to do something else.
What was the inspiration behind your latest collection?
Continuing with the feminine line, architectural influences, modern touch and attention to details, the new collection reveals, the dual nature of modern women, made of subtle contrasts and bold contradictions.
The 2016 collection is an appealing creative tension between strength and femininity. Its innovative "dual impression" structure invites women to connect at the same time with the richness of handmade embroidery and the softness of silk, Chantilly and Guipure lace.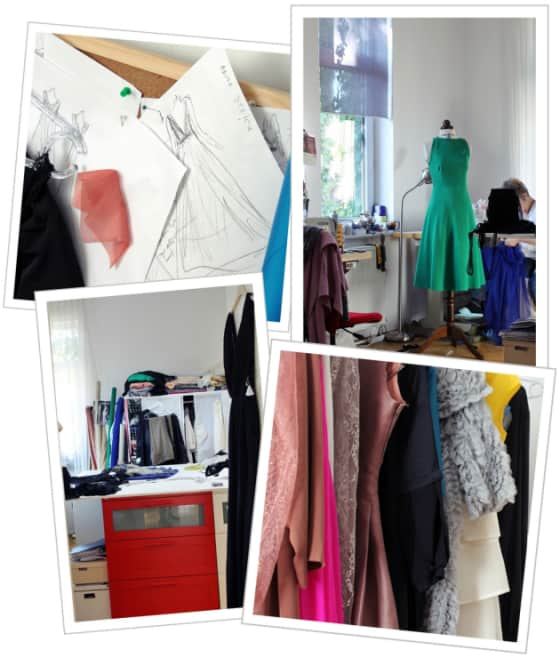 Do you ever struggle to stay inspired?
I find my inspiration in pretty much everything that surrounds me: a building with a special architecture, a beautiful woman I see in the street, a painting, a song or a theatre play. It is hard to lose your inspiration in the colourful society we live in.
Where is your go-to meeting spot?
My favourite places in London are Victoria and Albert Museum where, besides the exhibitions, I love to take time and relax in the courtyard garden, Somerset House for cultural events and weekend walks in Shoreditch.
How would you describe your customer base?
The Parlor woman is free, creative, and independent. It is not a cliché when I say this; it is just a brief description of the clients I meet almost daily in the showroom.
Is there anyone you would love to see wearing your designs?
Juliette Binoche, Lena Perminova, Cara Delevingne, Keira Knightley
What are the morals you run your brand by?
Parlor is reputed for the way I managed to blend modern elements by using precious fabric and bold architectural cuts and to combine various textures in classic outfits paying tribute to absolute femininity.
Do you have a mentor?
I've learned how to create patterns from my mother and one of my grandfathers. My other grandfather was a famous Romanian architect during the '80; he taught me that every object built from passion has a life and a story of its own, and he also taught me to look at design and architecture from this perspective.
Both experiences shaped and influenced my thinking and sense of perception, and therefore I consider my grandparents to be my first mentors.
What apps keep you sane?
Instagram, GarageBand and Google Maps :)).
If you could only wear one piece from your collection, what would it be and why?
Lolita dress in white color, beause it's happy and versatile. You can style it in endless ways.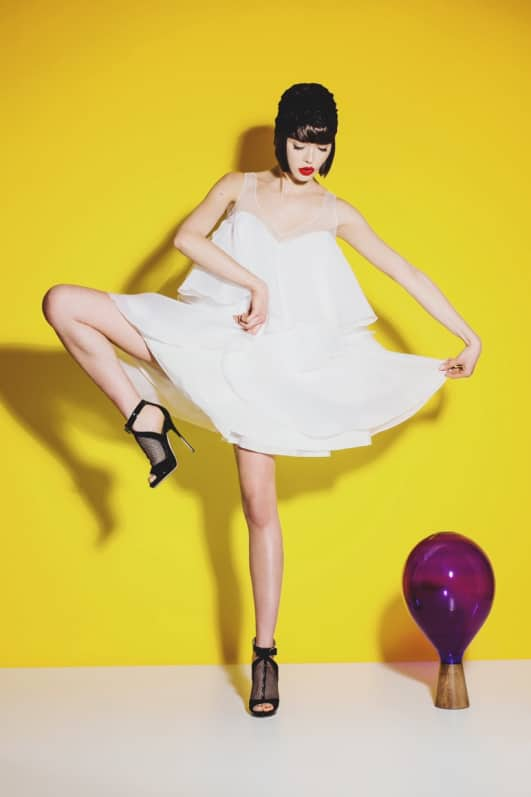 What's the biggest style mistake you've ever made?
I was over-dressed for my birthday party two years ago.
Is there another designer whose work you particularly admire?
I do not have a favourite designer. In a chronological order, I like Balenciaga, Claude Montana, Azzedine Alaia, Yohji Yamamoto, Rick Owens, Alexander McQueen, Riccardo Tisci, Proenza Schouler.
What's the best piece of advice you've ever been given?
The best advice given to me was to follow the example of my parents. They taught me to be ambitious, to never give up to what I wish to achieve, to be honest, to accept and respect what is different.
What drew you to Wolf & Badger?
The creative concept of the store and the fact that this is the meeting place for the best young designers of our times.
Where do you see the brand in 5 years?
In the most famous concept stores in the world.
Photo credits: Oltin Dogaru, mauvert.com, visuelle.ro