Pyjamas may suddenly be booming business, but for us the truth is that this is luck rather than planning. The idea for Irregular Sleep Pattern was first hatched in 2015 when we moved into our new flat. We were two families blending into one, and new beginnings called for new bedding. Our house and personal styles are testament to the fact that we both love pattern and color, art, fashion and ethical brands, but we couldn't find anything we felt reflected our personalities when it came to duvet covers. We joked about starting our own business to make them, but then just continued with our respective careers – myself as a TV producer and Mil as a freelance designer/part time lecturer at Glasgow School of Art. Fast forward two years and we were both entering a new decade (40 and 50 respectively) and it seemed like the perfect now or never moment to follow our dreams. Thoughts of the kind of bedding we'd like in our home naturally led to thoughts of the kind of pyjamas we'd like to wear, and we felt that while the market for 'sexy' and 'cosy' was really well served, there was a gap in the market for 'cool' pyjamas. Still working full time and raising our four daughters, we spent 3 years on research and development and ended up launching our capsule proposition consisting of two products: our eye-popping, gender-neutral, pyjama suits and our reversible duvet and pillowcase sets in September 2020 during a global pandemic…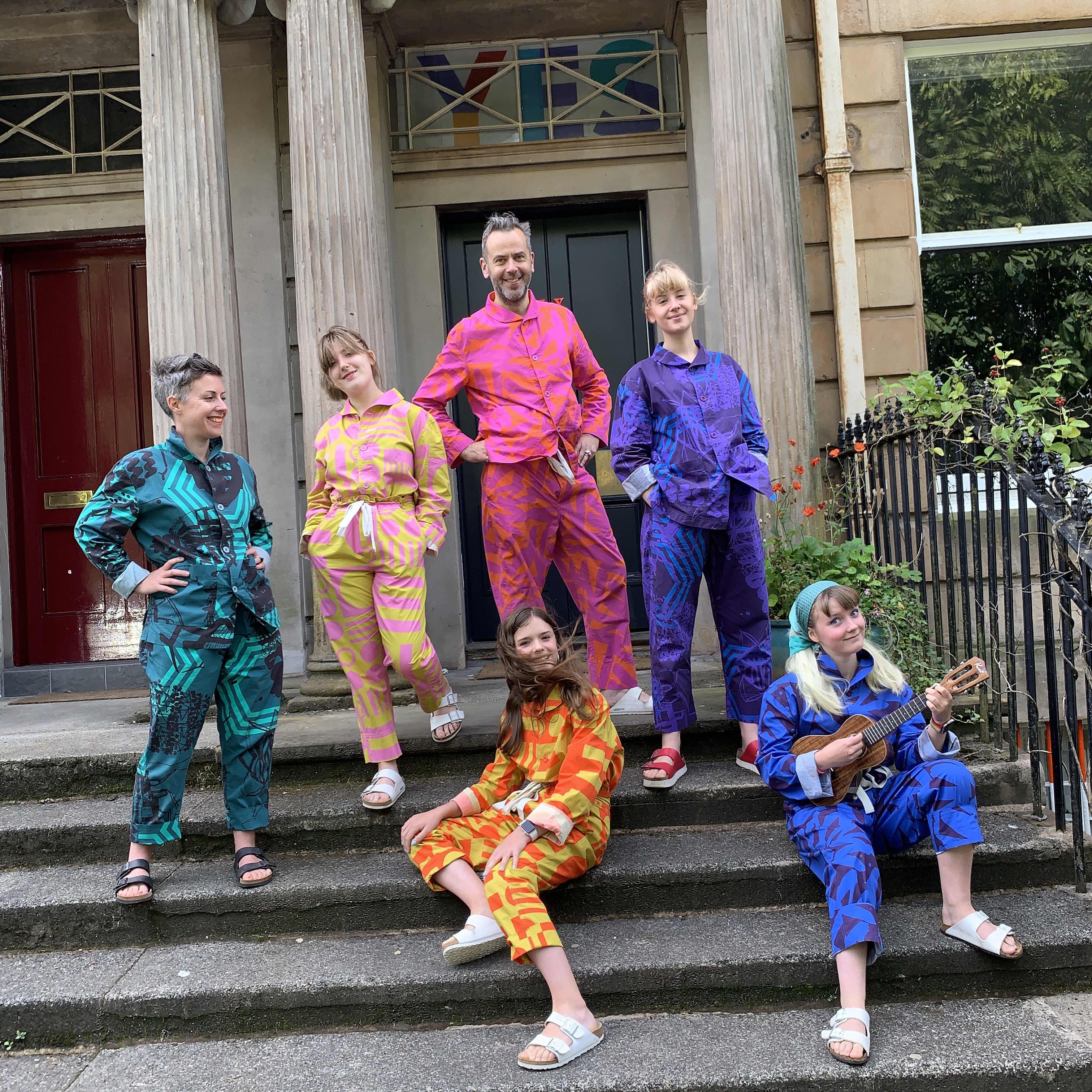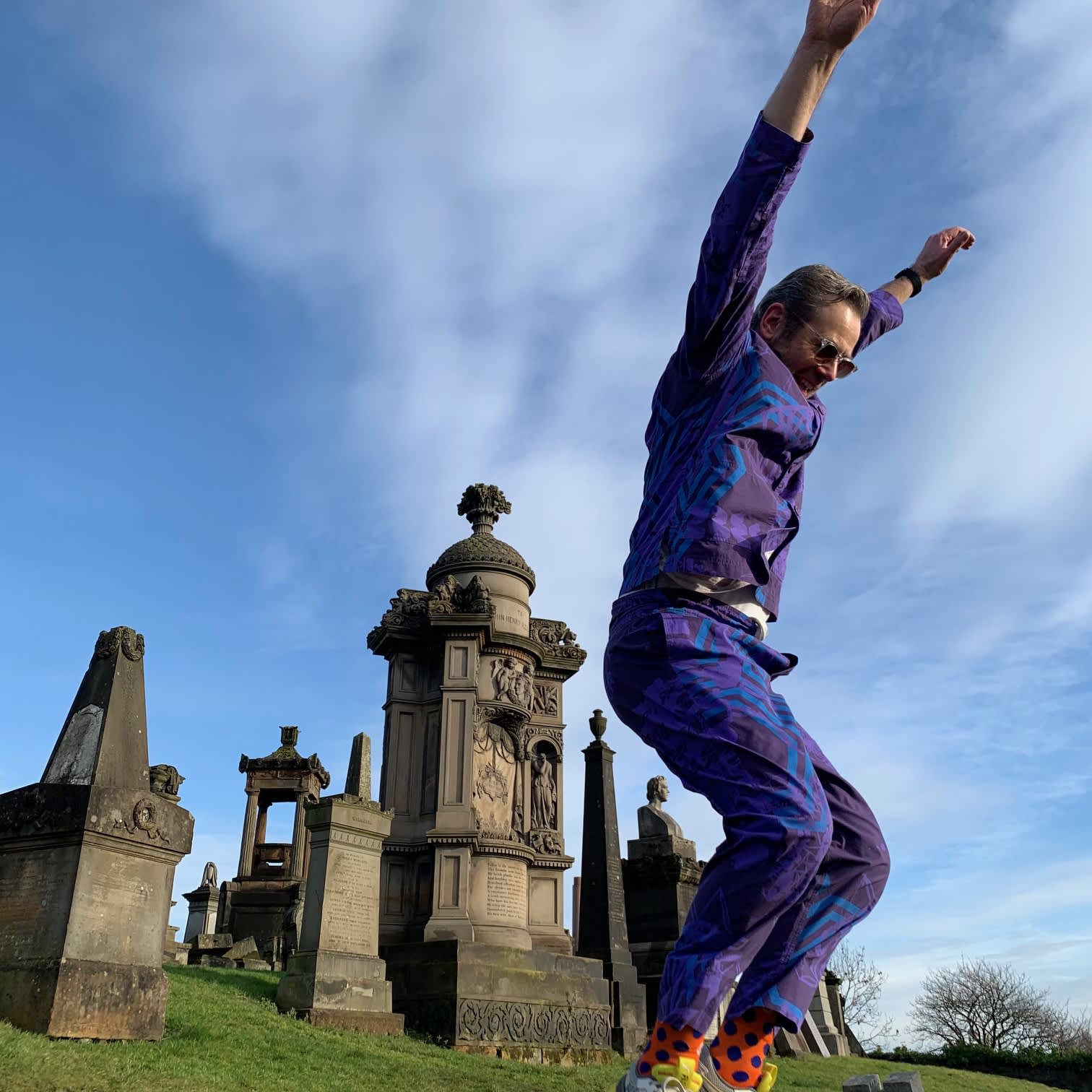 We are an irregular family in that we are two families blended into one. We love to celebrate this, and one example is our brass name plate at our front door. The first two names are our actual surnames, and the next two are how we refer to ourselves as a family of 6: Crawfovic for every day, and Striceford is what we joke of as our 'business name,' and then it just descends into silliness. 
During lockdown one, as a family we led a dress up challenge that we called #irregularstandards. It was in defiance of the idea of spending months in bland loungewear, but also in the pursuit of fun during a tough time. We enjoy dressing up and being silly, and I suppose it is rather irregular that we have four teens who are still up for playing along with us! 
Fortunately for us, with our love for all things irregular, when it came to launching Irregular Sleep Pattern, we managed to simply roll with the strangeness of these times, adapting our plans to allow us to create our website in semi-lockdown  (all the models are our friends and the shoot took place in our living room) and then exploit ourselves and our teens in our social media strategy. If you look closely on our social channels you will see, amongst other things, us all doing a dance choreographed by our youngest dressed in our pyjama suits, or posing on our front doorsteps in pyjamas, six of us just happening to be the perfect number for showing off our 6 colourways. The Irregular Sleep Pattern studio is in our flat, and so we also enjoy sharing snippets of family life in our Instagram stories – it's business as unusual in our house, with the teens telling us to get off our phones!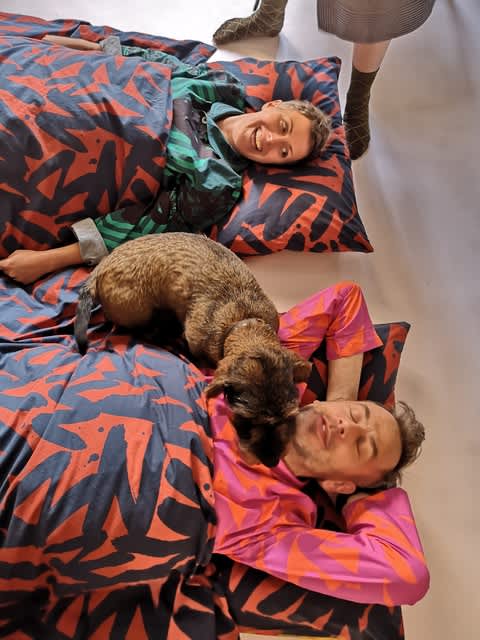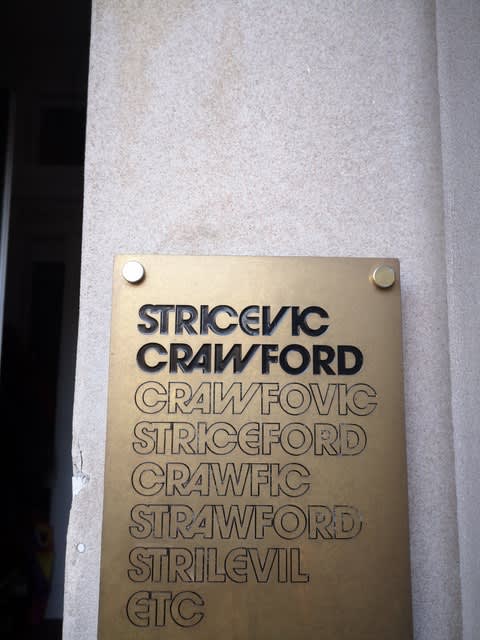 The pyjamas and the reversible duvet sets are designed here in Glasgow by Mil, graduate of the Royal College of Art. As a designer, Mil believes that Irregular is often the starting point for new ideas - he finds surprising juxtapositions, unusual approaches, happy accidents, subversions big or small a really good source of inspiration. A brilliant example of this is the story behind the 'reversible' construction of our duvet sets. When we first started thinking about duvet covers we hit a stumbling block: the maximum width of fabric we could get digitally printed in the UK was too small to make one side of a Superking duvet… what to do? In a 'eureka' moment, Mil realised that this 'maximum' dimension happened to be exactly 2/3 of the height required for one side: each duvet cover is therefore constructed from 3 lengths of different fabric - the middle piece folding over the top - allowing us to have lots of fun with the interplay of contrasting pattern and color. What started as a headache is now our 'irregular' thing, and we couldn't be happier with the results!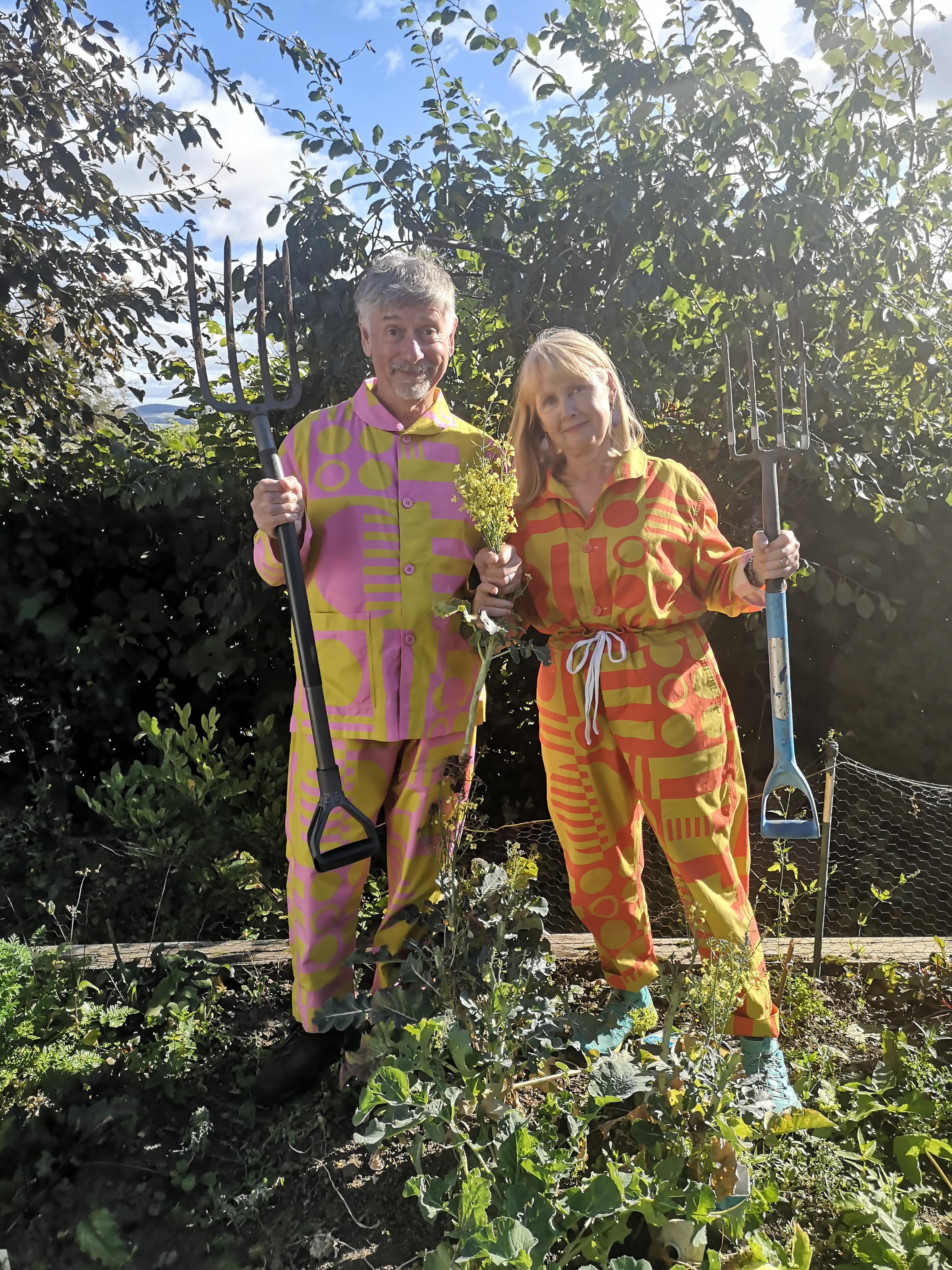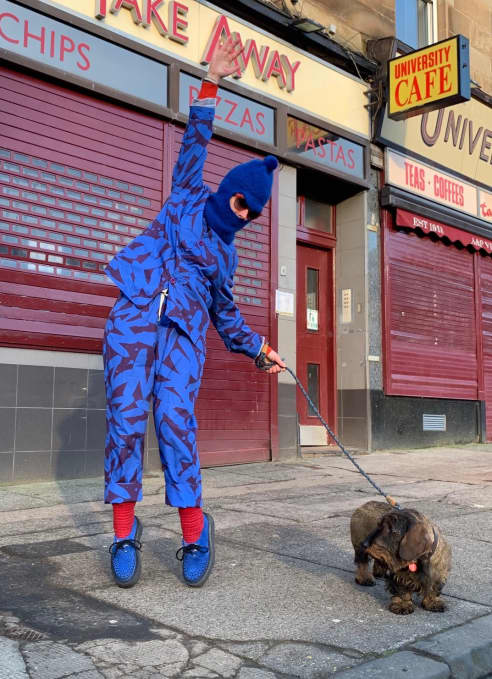 The style and fit of our gender-neutral pyjama suit combines the aesthetics & build quality of workwear, with a hint of sartorial elegance, allowing them to be worn not only in the bedroom but also out & about. As explained above the duvet sets are reversible, meaning you get two 'looks' for the price of one. And the 'irregular' in our name relates as much to our brand values as the unique aesthetics of our pyjamas & bedding sets. We not only want to make fabulous, well-constructed products that will bring you joy, but to also do it in a way that is ethical and with the lowest possible environmental impact. 
So whilst launching in a pandemic may seem less than ideal, the fact that people are largely at home has meant that we have made lots of lovely friendships with our customers, and have been interacting through events like a quilting demonstration, and our Friday night live discussions about the 'irregular stuff' other creative people love. It's as though our own nuclear family business has been growing in a beautiful way into a global family of irregular sleepers. 
Just as well because come the summer, the first two of our brood will fly the nest, and we will perhaps have to learn to adapt to a slightly more regular way of doing business!