The Gruff Stuff is a premium British, vegan skincare brand for men. Their innovative products bring simplicity into skincare. Their aim is to develop a product range that brings visible results, maximal ease of use and is suitable for everyone. All their ingredients are ethically and responsibly sourced and they use only packaging made of recycled plastics and paper, encouraging responsible disposal of both. All products are dermatologically tested along with being formulated for sensitive skin types. The whole range is vegan and cruelty free, their products are free from gluten, parabens and mineral oils. We caught up with founder David to find out more.
How did The Gruff Stuff begin? 
It all started a few years ago when I was working in international sales. I noticed a sudden influx of barbering brands and novelty products for men that seemed to simply duplicate women's skincare routines. I discussed this with several buyers and saw a great opportunity for a simple, lightweight range that would be both universal and easy to use; so men would understand which products to buy and how to use them.
We interviewed a number of men about their grooming habits, likes and dislikes, and daily routines, which helped us to discover some common challenges men face when buying and using skincare products. Having reviewed the skincare market, we quickly realised we needed to take a step back - away from all the fuss such as morning/evening use, oily or dry skin, beard, stubble or clean shaven, etc. Instead we focused on developing universal products that simply provided treatment for face, eyes or body.
Our capsule range with highly effective formulas and easy application seems to have been hitting the mark with men since the first day. Not only can they easily understand each product but they are also familiar with the spray application, allowing them to apply their moisturiser as quickly as their deodorant.
David Sparkes presents The Gruff Stuff at Cosmoprof Bologna in 2019
Have you always been interested in the beauty industry?
Yes. I started working in the beauty industry for Chanel as a Christmas temp. When a permanent role came up, I leapt at the chance and joined them full-time. After my time there, I was lucky enough to experience working for other luxury brands, where I discovered my fascination with high quality skincare. By the time I finally joined Creme de la Mer, I had already developed a full understanding of how consumers perceive and interact with premium skincare products. Following this experience, I moved into international sales where I worked with buyers for some of the most renowned global retailers. Then the idea to create The Gruff Stuff came...
How did you begin to develop your products?
I have always dreamt about having my own skincare brand but it was only a few years ago when things got real. I was working in international trade when I noticed a sudden influx of barbering brands. I discussed this with several buyers when an opportunity arose.
I drew on my rich experience and knowledge of how men perceive skincare to develop a capsule range of everyday essentials that would be easy to understand and very quick to use. Instead of focusing on skin type, length of facial hair and other 'fuss', we took a step back and created a set of universal products that are suitable for everyone. Simply choose treatment for face, eyes and body.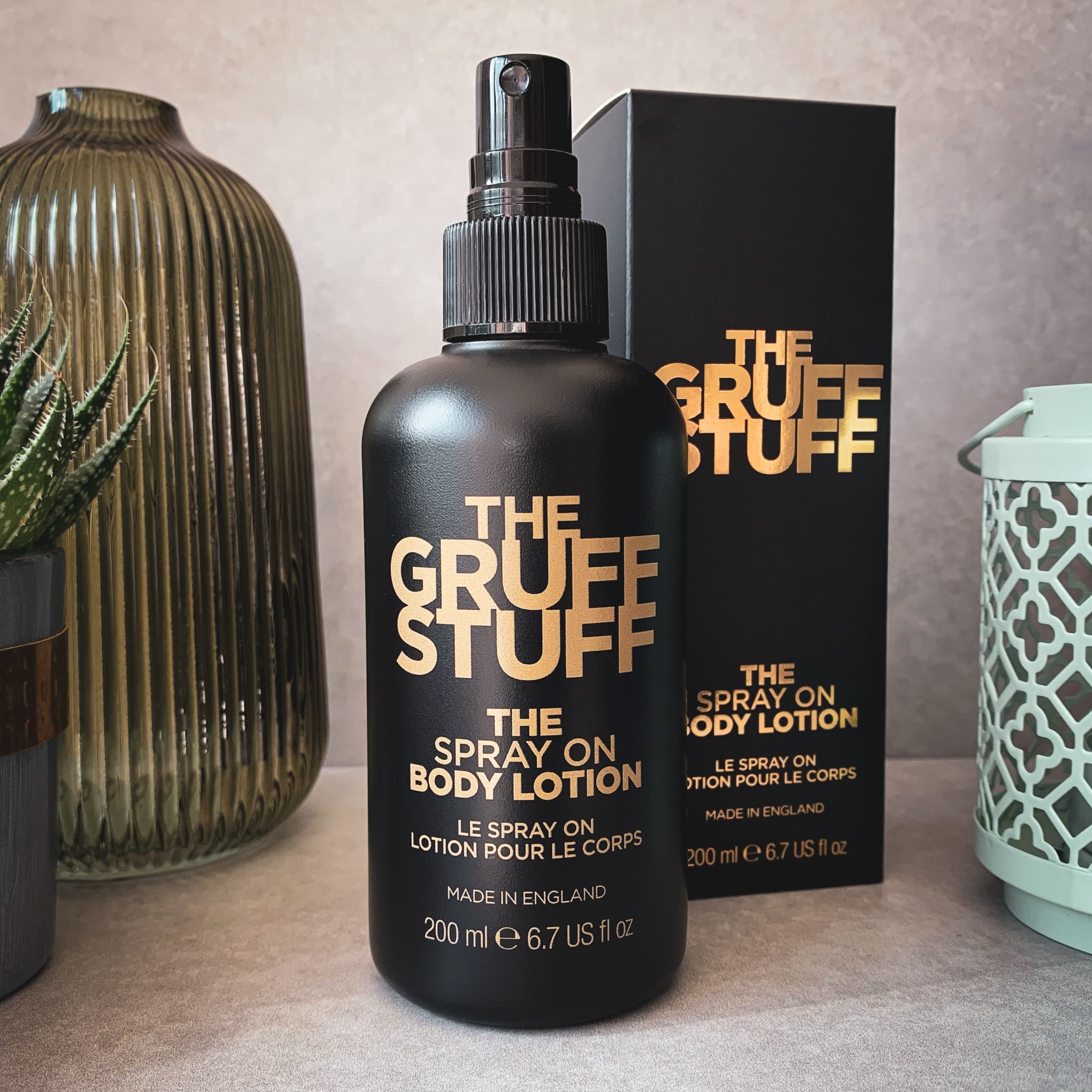 What have been the highest and lowest points on your journey so far?
One of the highlights was being featured in British GQ magazine, who ranked The Gruff Stuff among the best moisturisers for men in November 2019. This came just weeks after our official launch. 
As for the low point, we experienced numerous challenges throughout product development and we had to postpone our launch for several months. Quality takes time and we would not settle on products that would not meet our expectations and high standards. It was all worth it and now we have fantastic products that we can proudly put our name to.
How would you describe your customer base?
The Gruff Stuff has been created for men who are often overwhelmed with the amount of skincare and grooming products on offer. Our guy is self-aware and looks after his appearance. He wants to feel fresh and clean yet grooming may not be his favourite part of the day. Therefore our products are easy to understand and very quick to use.
What do you do when you're feeling uninspired?
When things do not turn the way they should, I simply take a step back and watch a Disney film. I have a loving family and great friends who are always there for me. A lot of my inspiration comes from my Mum and Dad.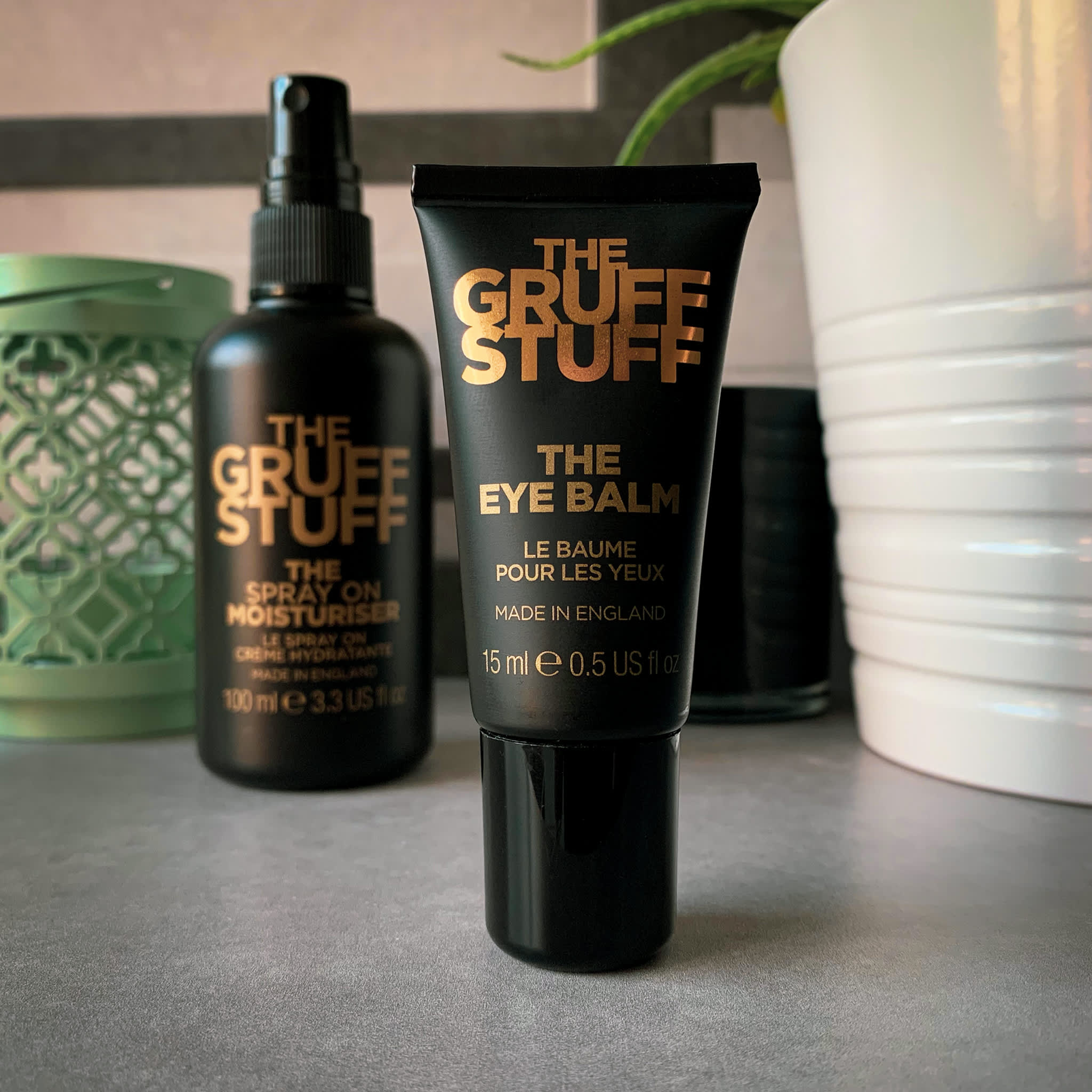 What is your evening skincare routine?
I make sure to cleanse my skin, then apply The Gruff Stuff Eye Balm and Spray On Moisturiser. Quick, simple and effective. 
What's different about your products?
We have created a capsule range that is easy to understand and quick to use. Men get easily confused about what skincare they should use, how and why. Our products allow them to simply choose a treatment for face, eyes and body. Also the products are in a form men are familiar with - a spray. Applying The Spray On Moisturiser is as simple as spraying on a deodorant.
Why is using natural/organic ingredients in your products so important to you?
The Gruff Stuff comes from ethical sources and our products contain only a short list of ingredients to keep them effective yet ecological. We use skincare to feel good about ourselves and we are firm believers that it should not do any harm to the body or nature.
What is your go to product from your range?
For men - The Spray On Moisturiser, definitely! We do have quite a number of ladies using The Eye Balm too.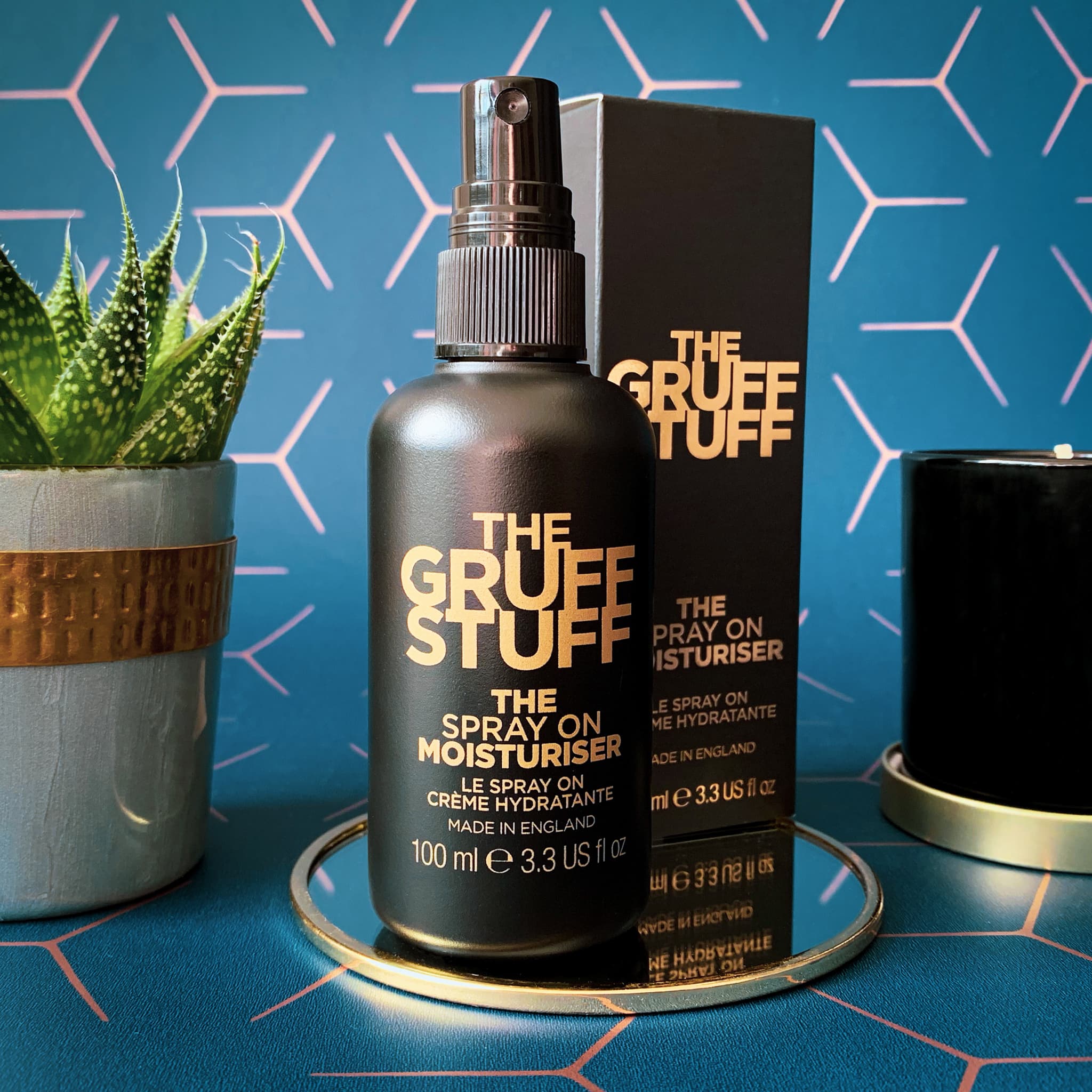 Do you have a mentor?
My mentor is called Vickie Lea who is from Australia. Vickie has a wealth of experience in commercial business and has been a great asset to the launch of The Gruff Stuff. Vickie also helps with anything personal and is truly one of the greatest.
What are the morals you run your brand by?
This is our company mission statement which helps us to quickly make decisions should something not align to this; 
A company which prides themselves on loving their people, caring for our environment and above all, being ethical.
Is there another brand whose work you particularly admire? 
I love Hope's Relief which is an Australian brand made to be vegan, natural and helped me through suffering with eczema many years ago. I find their formulations to be very effective, and I love their environmentally conscious approach.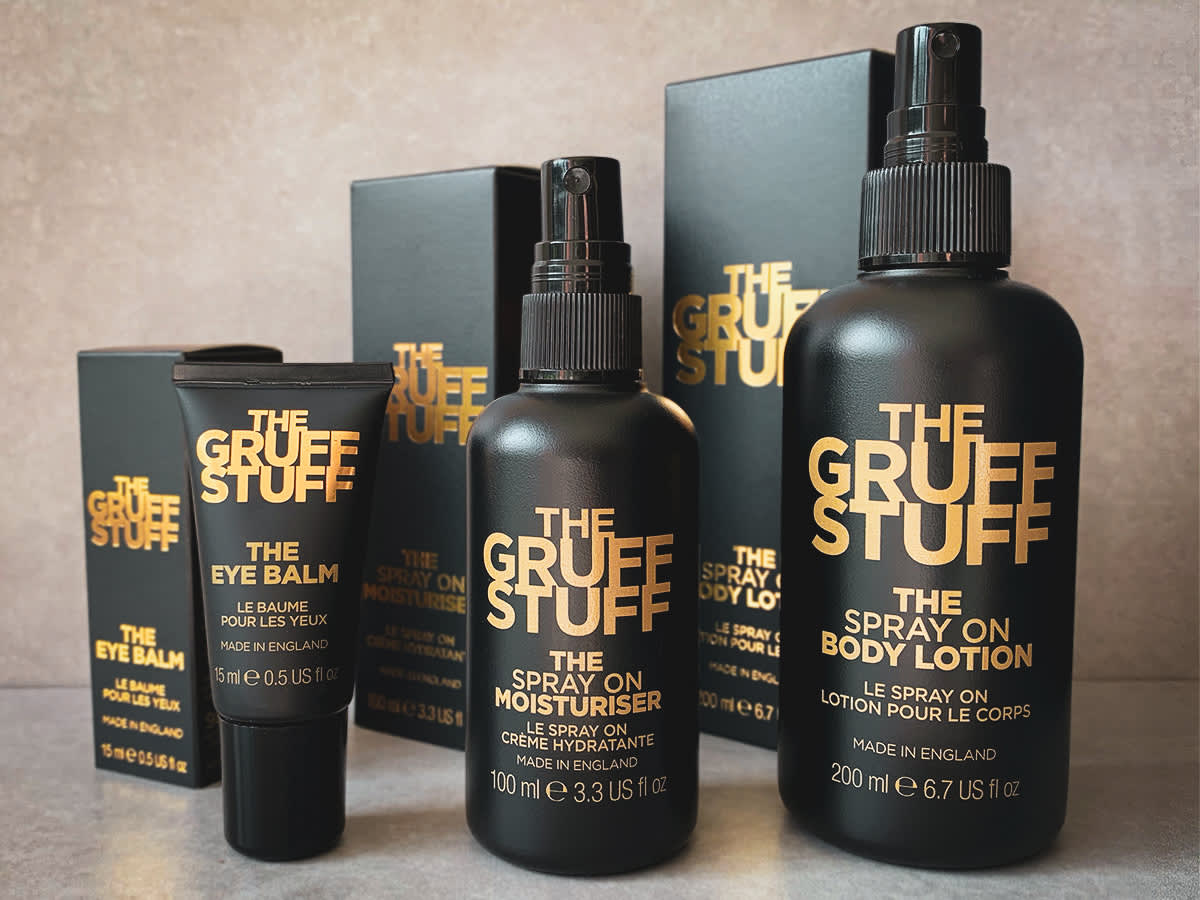 What's the best piece of advice you've ever been given? 
Make the time to not work and enjoy being with the people you love or even your own company. 
What drew you to Wolf & Badger?
I love the innovative brands found upon the site and within the stores. The clean lines and carefully curated products gives a pleasant purchasing experience. 
Where do you see the brand in 5 years? 
We are currently working on a few new products that will complement the range. We have some exciting retailers lined up and we would love to establish our innovative ideas on the global market.