African print textiles have long told stories with their often romantic and thought provoking names and titles such as 'Odor tin tin.' Literally translating as 'Love is long' but meaning 'Love is deep, expansive and travels far.' Many prints are named after African proverbs as well as practical everyday objects. We often select prints for our collections based on color and graphic direction however head designer and founder of Ohema Ohene, Abenaa aka 'Ohemaa,' often selects prints because of their names and meaning.
Abenaa, born and bread in the UK, has always had a strong connection to the prints in our collections as they often bring back fond memories of her childhood and close bond with her grandmother and the beautiful prints she wore.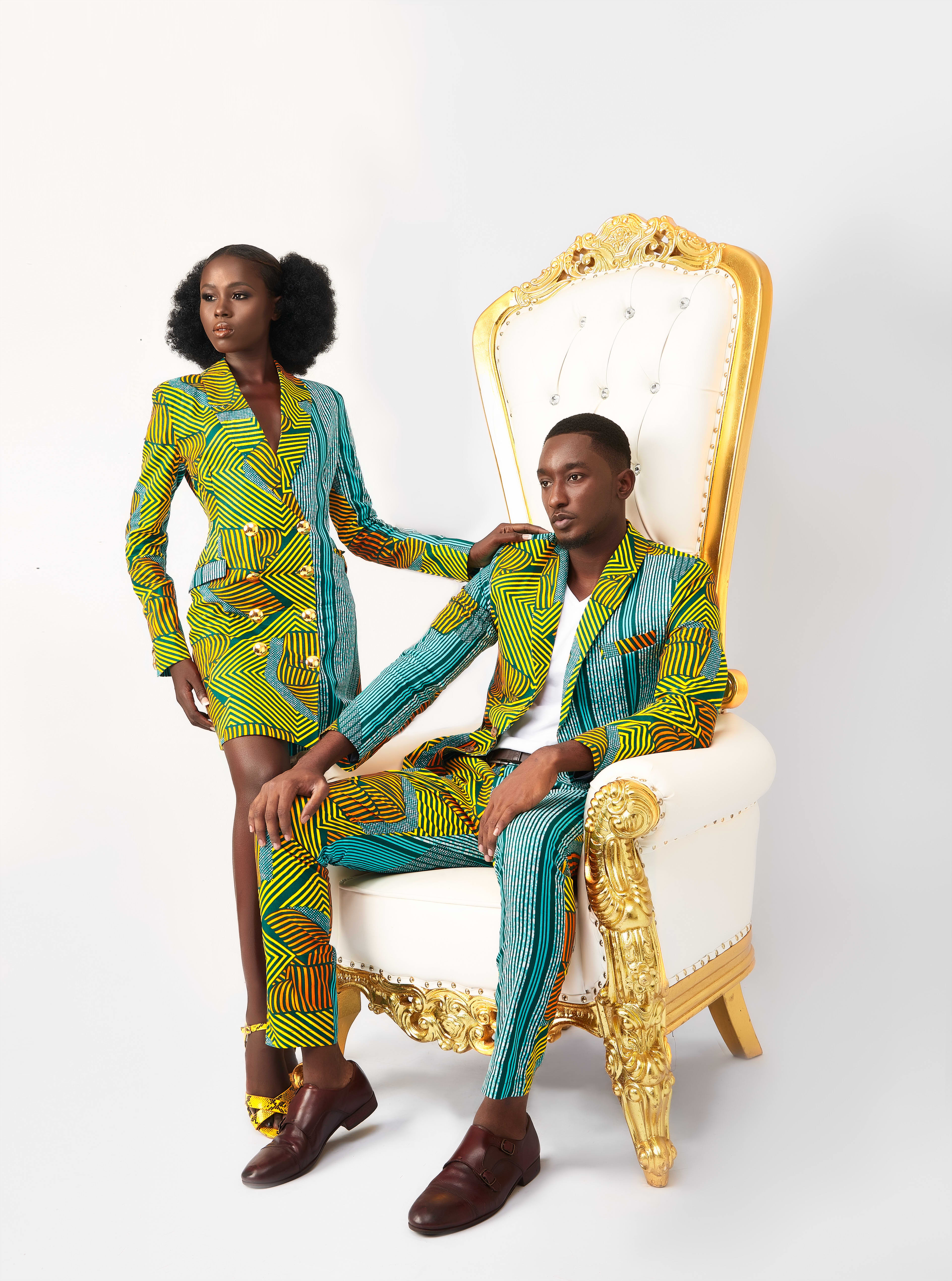 One of our favourite traditional African prints is 'Love chain,' a beautiful design made up of coca beans and traditional Ghanaian ornaments. The meaning behind the title and design is that each of the elements on the chain are linked to make one continuous everlasting cord that cannot be broken. The coca bean signifies the sweetness and joy of love and the ornaments, traditionally made of gold, signify the great value of love and its strength.  
This Valentines season, we are celebrating love in all its forms, its beauty and our love of African prints! Not only does this image (below) share a story of companionship, joy and confidence but the prints used in the pieces have stories of their own. 'Banana tree' and 'Yam leaf' are the the names of the images used in these prints. In Ghana, food and love are very much intertwined and people are often heard exchanging sweet messages such as 'my sweet banana' and 'my coco yam.' In the Western world, such phrases may be unappreciated and seen as cheesy one liners but in Ghana they are revered as sweet and amusing phrases of affection.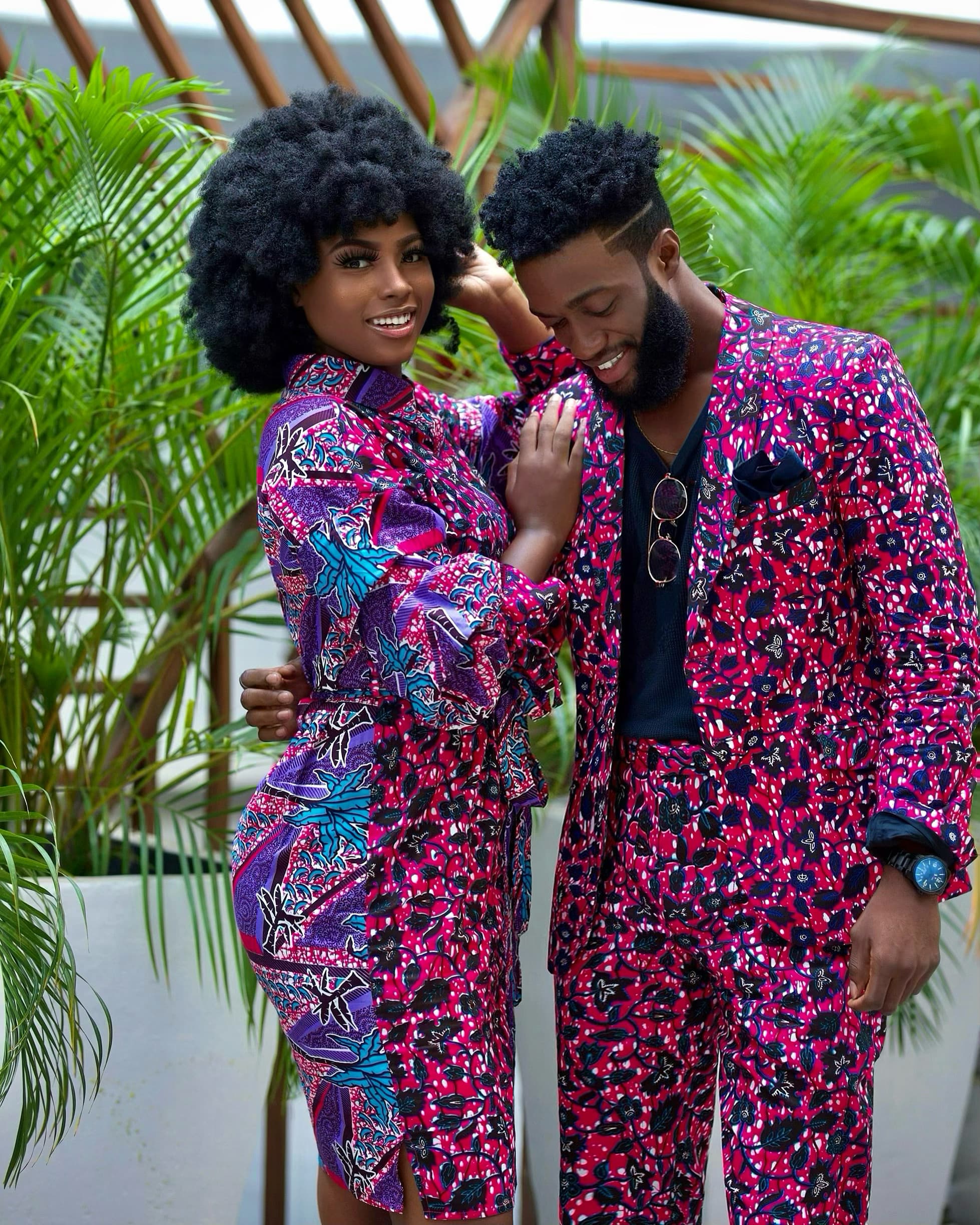 Perhaps we're a bunch of soppy romantics but another in house favourite is 'Love web.' The design made up of a spiders web, expands on the view that love is a complicated thing, delicately intertwined with so many aspects and, like an insect trapped on a spider's web ,difficult to escape and sometimes fatal!
At Ohema Ohene, we use authentic high quality African prints produced in Ghana to create our statement pieces made at our in-house studio in Accra, Ghana. Although we began from a small base in South East London, Ghana always held a special place in Abenaa's heart.
Her drive and vision to create a brand that not only made the wearer look and feel good from the gorgeous pieces but also provides that amazing feeling of knowing that each piece helped to continue to support the employment and development of amazing individuals in Ghana. In recent years, Ghana has moved leaps and bounds with the support of continued trade and development. Ghana is an amazing country and we're proud to call it our second home!