A mouth watering, easy cheese scone recipe. Perfect served warm with butter. My top tip is to heat the baking tray up in the oven just before you add the scones and pop them in to bake.
Ingredients:
220g self-raising flour, plus extra for dusting

Pinch of salt

½ tsp English Mustard

1 tsp baking powder

55g chilled butter, cubed

125g mature cheddar, grated

100ml milk, plus 1 tbsp for glazing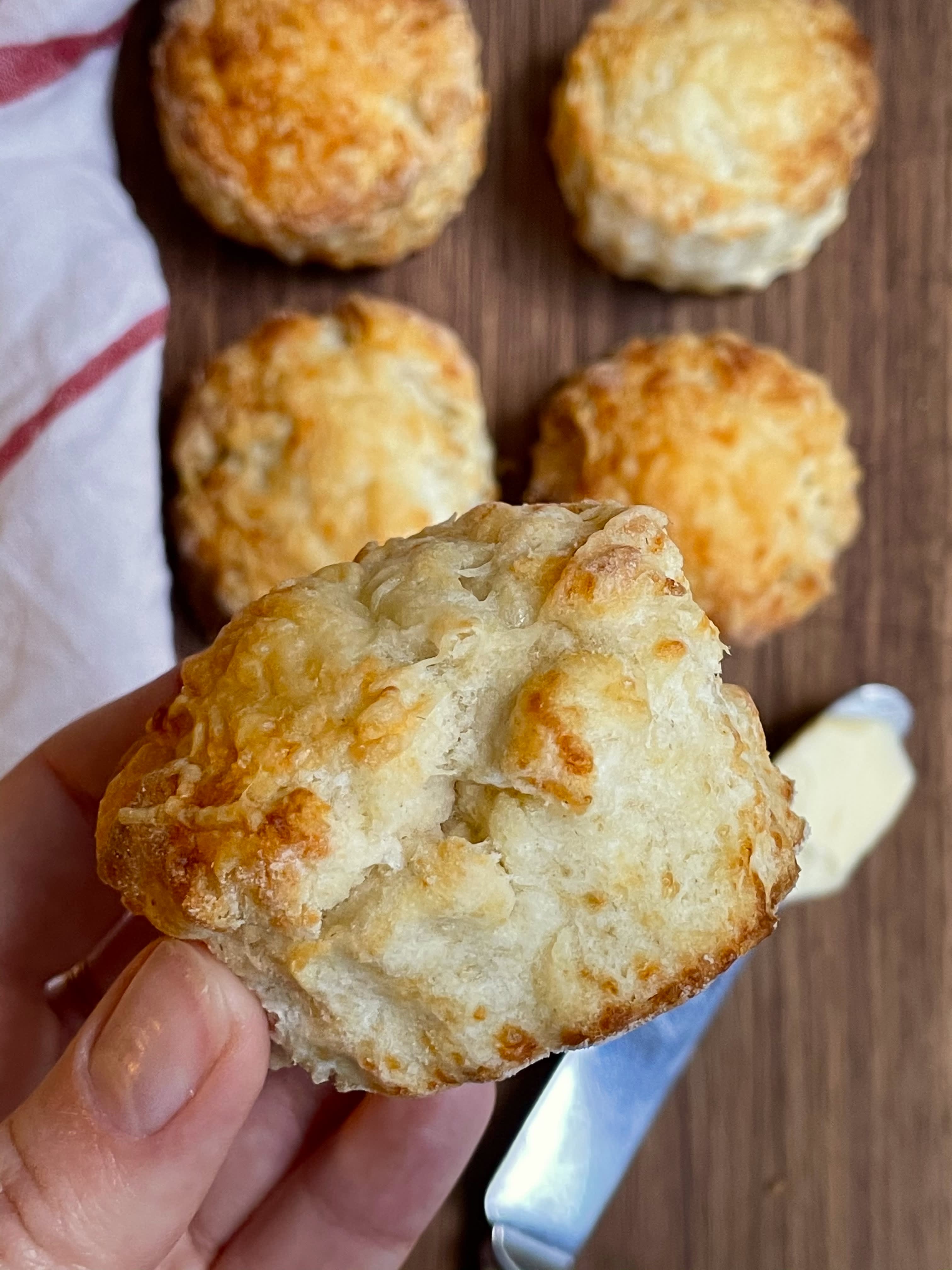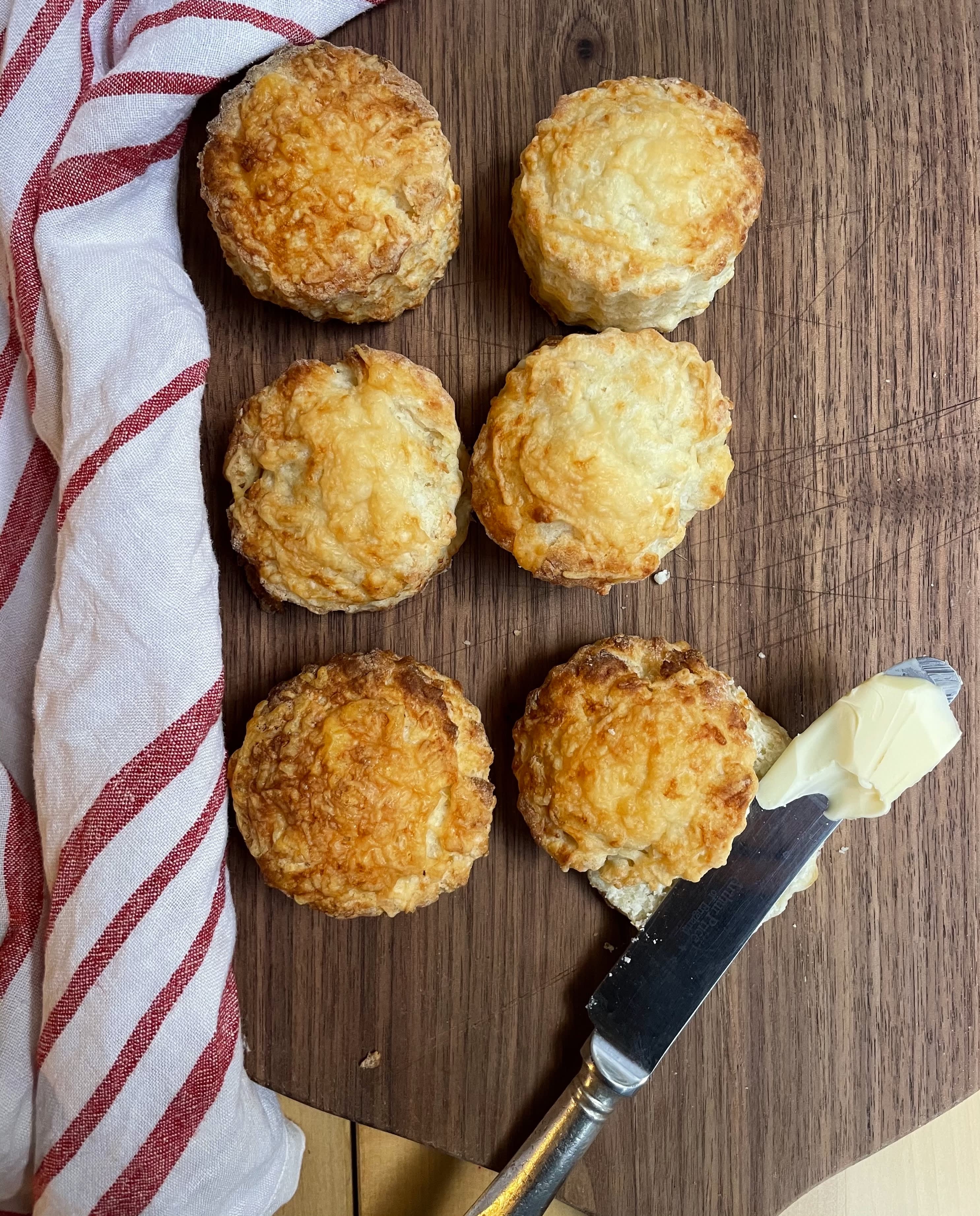 Method: 
1. Heat the oven to 200C/180C fan with a large tray inside. Sift the flour, salt, a touch of ground black pepper and baking powder into a bowl.
2. Mix the cubed pieces of butter into the bowl and combine with your fingertips to make breadcrumbs. Sprinkle 100g of the grated cheese into the breadcrumb mixture together and add the mustard. Be careful not to over mix! 
3. Make a well in the centre of the mixture and pour in the milk a little at a time to create a soft dough with your hands. You may only need around 90ml of milk so add it gradually.
4. Flour a work surface and roll out the dough to approximately 2.5 cm thick. Cut out the scones with a small cutter, then put on a sheet of baking parchment, glaze with a little milk and sprinkle with the remaining cheese. 
5. Place on the hot oven tray.
6. Bake scones in the oven for about 15-17 mins or until golden brown and cooked through.
7. Leave to cool on a rack and serve with butter! Best served fresh but can also be stored in a tupperware for 2-3 days.