Stephie Woolven from StephieAnn
Digital print is all the rage. Think Mary Katrantzou, beautiful clothing which feels more like art to be displayed in galleries than clothing to wear. Although high-street prints can be generic, independent UK designers are creating unique designs to rival couture specialists.
I founded my brand, StephieAnn after gaining a Textiles degree and use a variety of techniques to create my silk fabric. Here's an insight into the design story and how I create a print:
Step 1: Get inspired!
By looking towards poetry, I gather visual clues and descriptive words which conjure images in my mind. My signature collection is inspired by Dylan Thomas' poem, 'And Death Shall Have No Dominion'. The line 'Hammer through daisies', really stood out to me. I took this literally by crushing flowers!

Step 2: Create artwork
To create each print, I take hundreds of photographs. The more content, the more to play with. I use a Canon SLR set up on a tripod with a light reflector for the best quality. I look for interesting patterns in nature and texture. Sometimes the simplest and smallest details are the best.
I combine this with a small series of paintings, usually oil paints mixed with biro.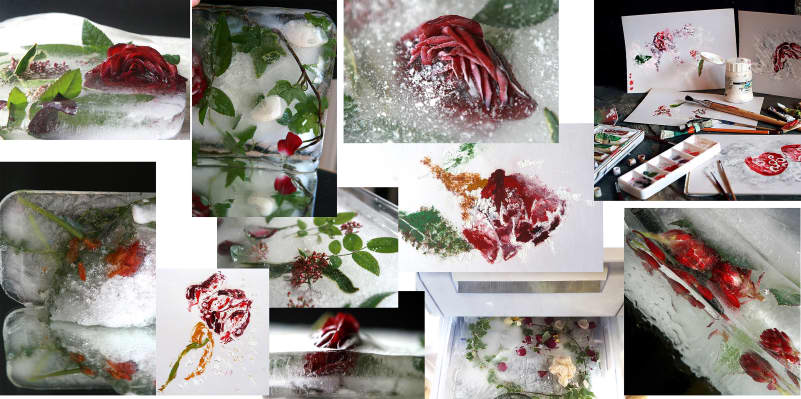 Step 3: Photoshop.
You either love or loathe photoshop. I'm more the photoshop artist than textile designer and spend hours on my screen. I take my photographs, isolate the sections and use tools such as blur, clone, eraser, dodge, liquify and darken, multiply and screen filters to blend photographs together.
I create a large repeat pattern, usually 50x50cm ensuring each product is unique.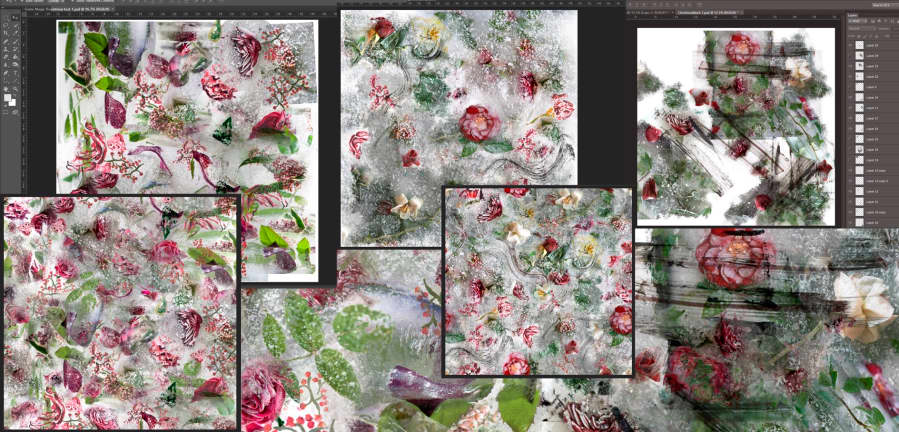 With digital printing, the possibilities are endless. A few photoshop tricks and your imagination can come to life. My brand began with silk knickers, from there it expanded into cushions, pyjamas, notebooks, tops, scarves – it's addictive!