We went behind-the-scenes of our latest styling video, 5 Outfits for a Last Minute Getaway, it's full of colourful and unique styling ideas for those final few weeks of summer! Take a look at all the action behind the camera and see how our talented studio team created the video. You can watch the finished product here. Don't forget to check out our edit to shop all the outfits before your last summer getaway.
Our stylist Barbara organises the rail and finalises the looks for the day. Our favourite part is looking through all the beautiful pieces from our designers.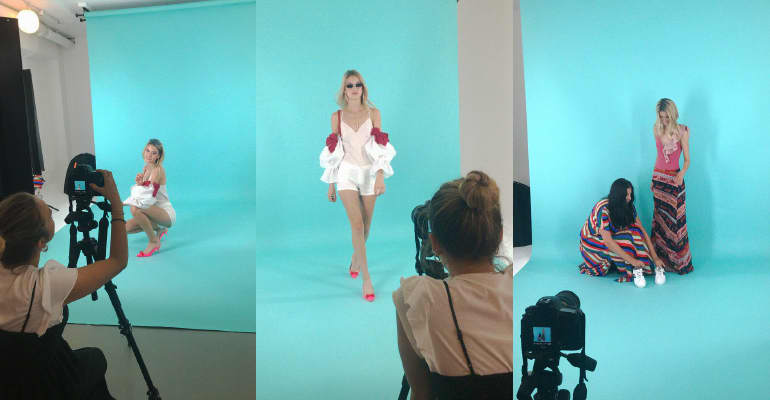 We start shooting with Giada behind the camera and directing our wonderful model Amy who flaunts our favourite holiday looks from beach attire to sunset cocktails. Barbara brings on the accessories to finish off the outfits. In between shots hair and makeup artist, Tom touches up Amy's look.