In November of 2013, I travelled for the first time to Eswatini as a design volunteer as part of The Nest Fellowship Program. Eswatini (formerly Swaziland) is a small land-locked country in Southern Africa. My assignment was to design a collection of luxury handbags in collaboration with Eswatini artisan basket makers. When I left my home in Brooklyn for the scheduled four month placement,  I had no idea it would be the start of a new design brand, new friendships, and one of many trips to Africa. It was this trip that led to the founding of Khokho – a social enterprise creating luxury handbags that combine traditional basketry and leather craftsmanship. 
Arriving in Eswatini, I was met by Philippa Thorne (Phil) a British born designer who had been living in Eswatini for 13 years working with women artisans across the country. We had an instant connection and we soon realised our visions aligned. We wanted to create luxury bags while showcasing the beautiful tradition of basket making from Eswatini, and more importantly, create sustainable living wages for the women artisans.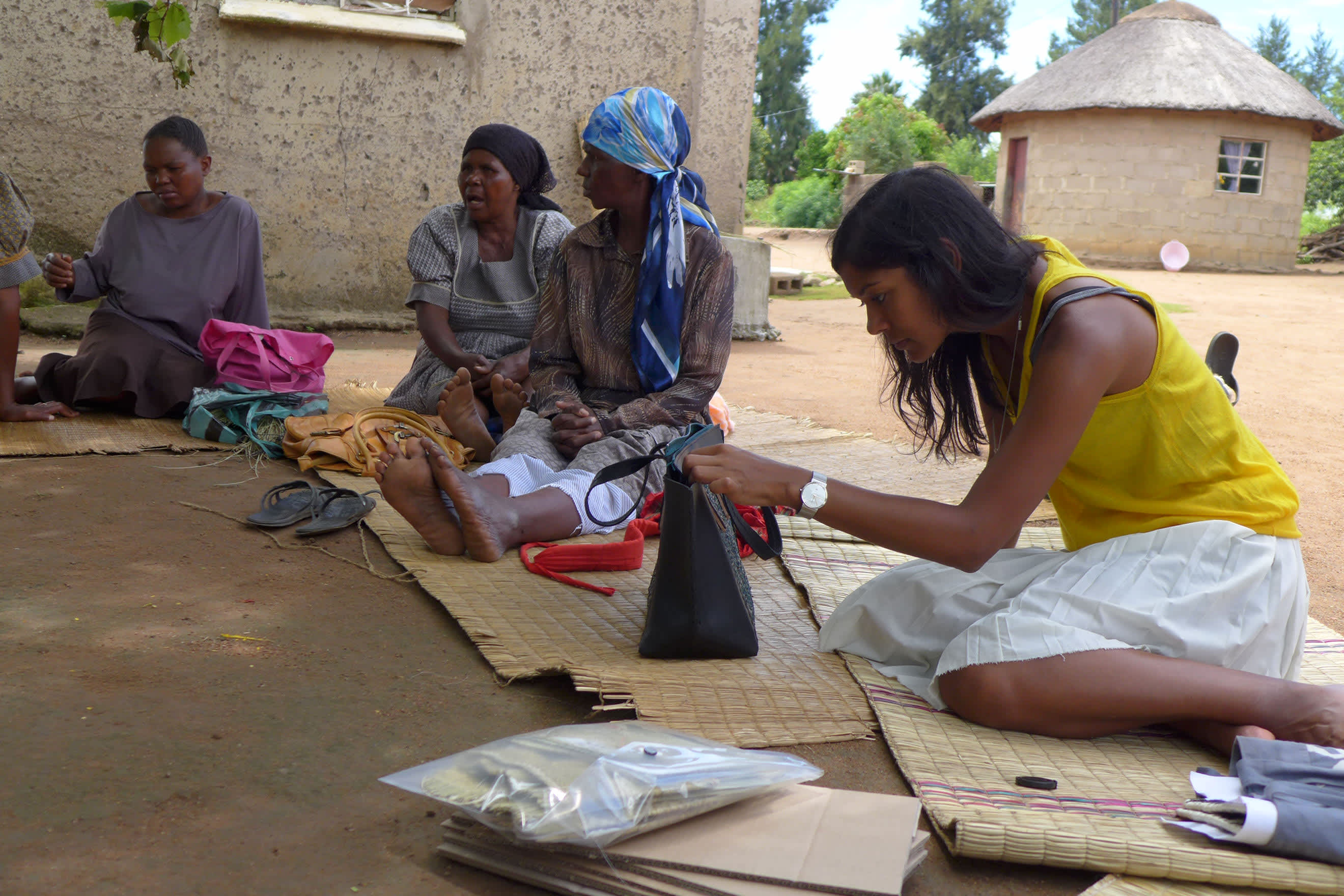 Eswatini born, Zinhle Vilakati soon joined us as the third co-founder of Khokho. Having worked together with Phil for many years, she shared our passion for hand craft work, herself a master weaver with many years of experience training women and working to develop new basketry products.
Before Christmas, just a month after I had been there, Phil, Zinhle and I visited one community where the women specialized in a weaving technique originally used to make mats out of reed used for chopping squash, pumpkins, and other vegetables. We discussed our vision for the handbag project with the women and asked them to spread an open call to others in their community to join this new weaving project. 
Our first workshop was on 14th January, where we met with a group of 10 women who were interested in learning more about this new project. We explained how we wanted this to be a collaboration and hoped the group could grow into a cooperative structure where the women were in charge of the work, the organization, and their profits. The women were immediately intrigued by the bags and the techniques we were looking to build with them. We gave them each an opportunity to discuss their goals and concerns. We could very quickly see that these women were interested in the challenge of learning new techniques and had a desire to expand their skills and increase their work. At the end, Zinhle taught them one technique, the coiling weave, that they would work on for the week until we reconvened the following Tuesday.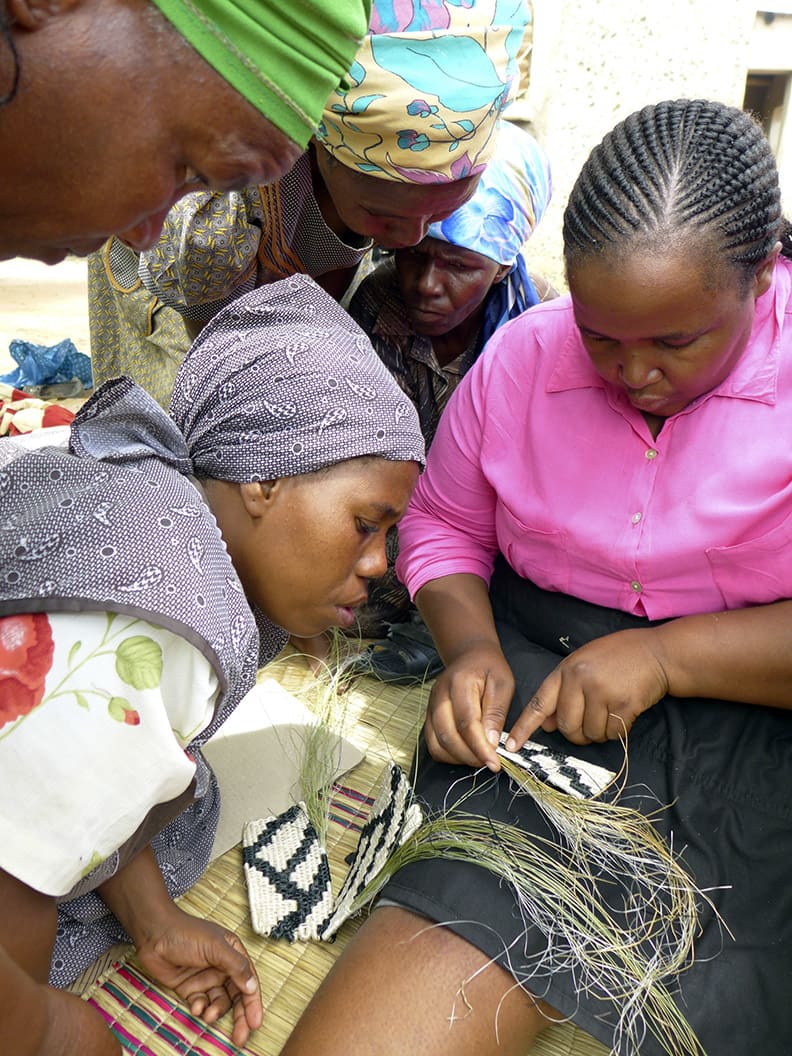 Over the next few months, we worked with the women to develop their weaving skills. Some women had been weaving their whole lives, and were excited to be able to give new purpose to their talent. Some of the younger women were new to weaving and learnt though our workshops led by Zinhle and from the older, more experienced women in the group.
Phil and I continued to work on the leather development, sourcing materials, tools, visiting other leather studios in South Africa. We also brought in leather professionals to train us and the small team of artisans we had put together.
But the main people that helped us create the handbags were of course the women.  Each woman has been integral in the weaving process.  We were inspired by the way in which the weaving techniques have been passed down from generation to generation, starting from the great grandmother, the 'Khokho' (the name of our company is hence named KHOKHO).
Many of the older women have such strength and dedication to their craft and work to preserve the weaving by passing on their knowledge to younger generations. It's been such a unique and impactful experience working with so many women over the years – the shared energy, spirit, and skills has been truly inspiring.