We've teamed up with artist agency Everyone, and arts consultants Soho Curious & Co to celebrate being a part of London Design Festival for the first time in 2019. An immersive gallery experience is taking over the atrium space of our Coal Drops Yard store for the duration of the festival, and artist Rob Flowers has created an anthropomorphic illustration for the windows of the store. Discover the impressive roster of illustrators and graphic artists under the Everyone Agency remit here.  We caught up with the founder of Everyone Agency, Helen to get a glimpse inside her world of art.
Can you tell us a little more about Everyone Agency and your role?
I am Founder and Director of EVERYONE, an artist agency and production company representing 14 uniquely talented contemporary illustrators and moving image makers.
How did Everyone Agency begin?
I launched EVERYONE in December 2018 following the sad closure of Blink Art where I had worked as Head of Illustration for 5 years.  Over my time at Blink Art I curated a world renowned and highly respected group of contemporary illustrators, working as their agent and representing them across both illustration and animation.  Many of my artists are now leading animation directors alongside their illustration work, which I am extremely proud of. When the closure of Blink Art was announced, I knew that I wanted to continue working with the artists, but ultimately it was their encouragement and belief in me which really drove my decision to open my own agency.  The name EVERYONE was the inspiration behind the artists loyalty to me and each other.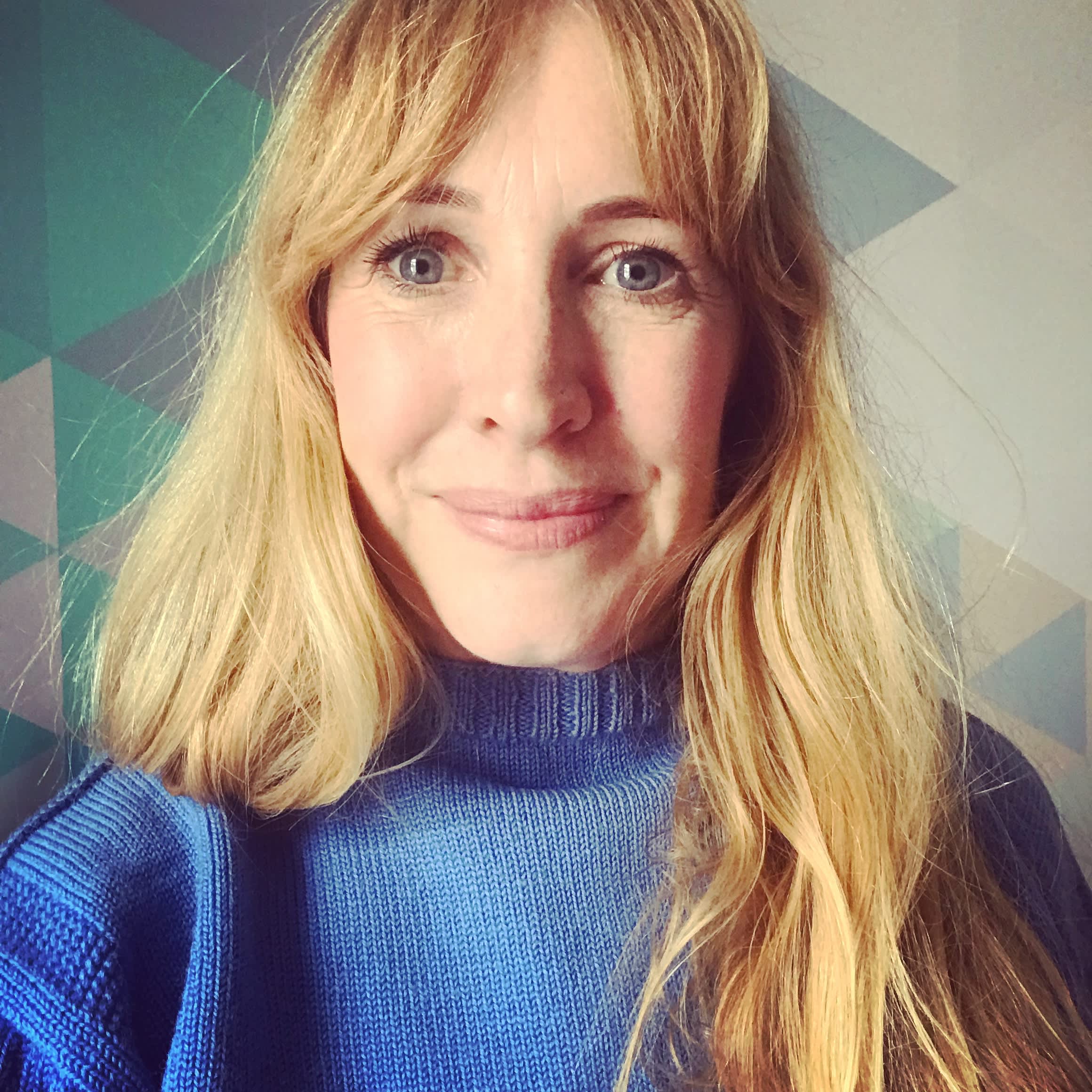 What do you love most about your job? 
I have always loved and appreciated illustration. I genuinely feel so lucky to be working each day with such an incredibly talented group of artists and take ultimate pleasure in nurturing their careers.   
Describe what a typical day looks like for you? 
A typical day as an agent is never the same, but now that I run my own business, life has been simplified in some respects. I now have an office in the incredible new co-working office space called The Fisheries in London Fields. This is 5 minutes from where I live, so I now drop my son to school by bike and I'm at my desk by 9.15am. My working day is always varied, but essentially is a mixture of meeting potential clients to discuss new business opportunities, developing new projects, negotiating fees on behalf of the artists and managing the productions. This year has been slightly crazy too, as I've had to build the agency from the ground up creating the branding and website whilst managing the general work load.  Each and every day is invigorating and exciting and sometimes terrifying!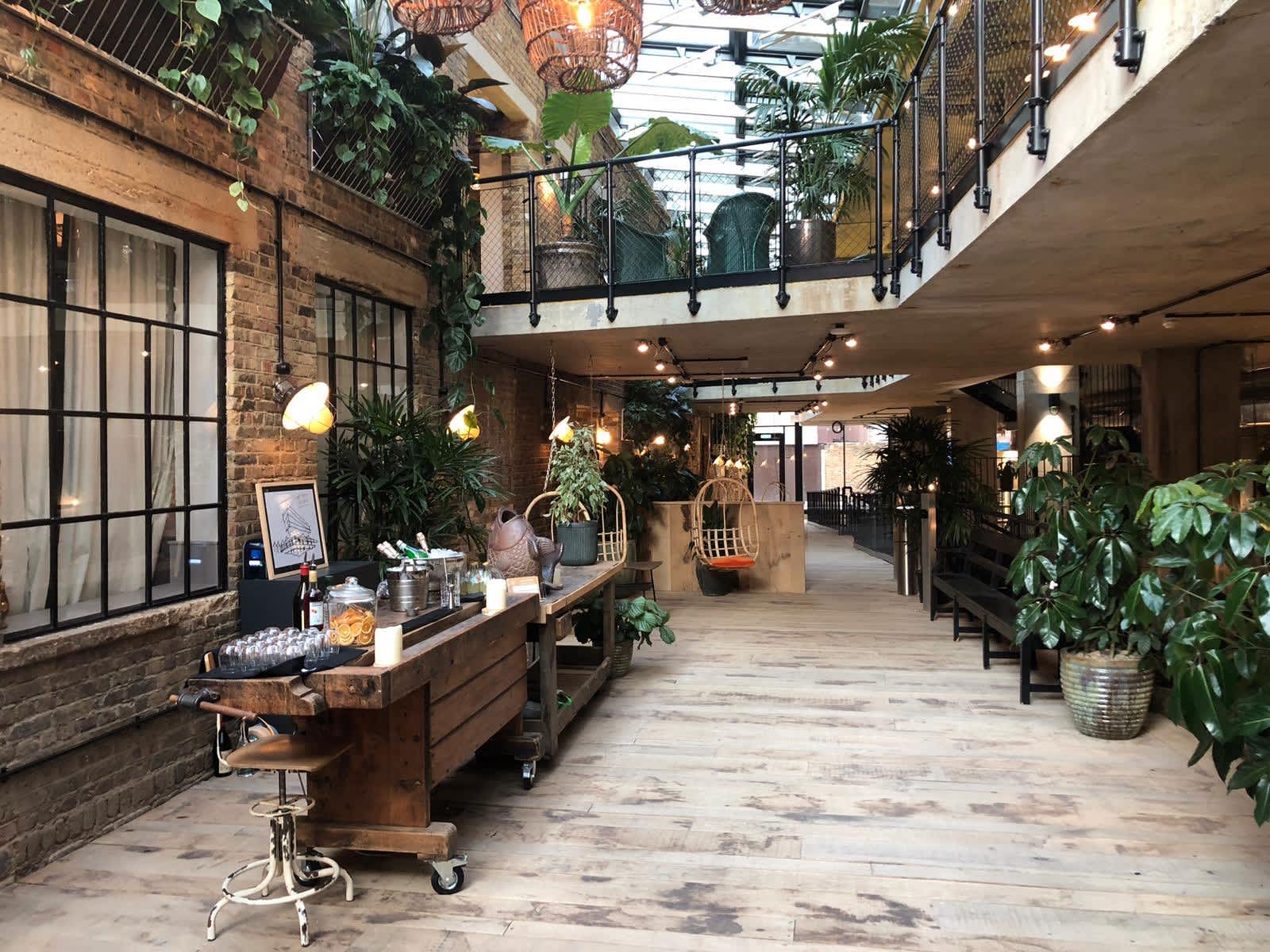 How did you form partnerships with the artists?
Some of the artists that I represent were already repped by Blink when I joined the agency, but in my time there I launched an additional 12 new artists, most of whom I am pleased to say I am continuing to represent at EVERYONE.  Most of the artists I approached to join the agency I had worked with in the past during my time as an art buyer at DDB (an advertising agency I worked at previously) or were just artists I had long admired.
Which artists are you loving at the moment?
I obviously LOVE all of the artists that I represent at EVERYONE, they are all incredibly talented and are just the most lovely people to work alongside. Outside of my agency I am really interested in artists that are using their skills to create positive and powerful work that makes an impact either culturally, politically or creatively. I think Yinka Ilori is making some incredibly interesting work at the moment and I love that he seems to also be extremely down to earth.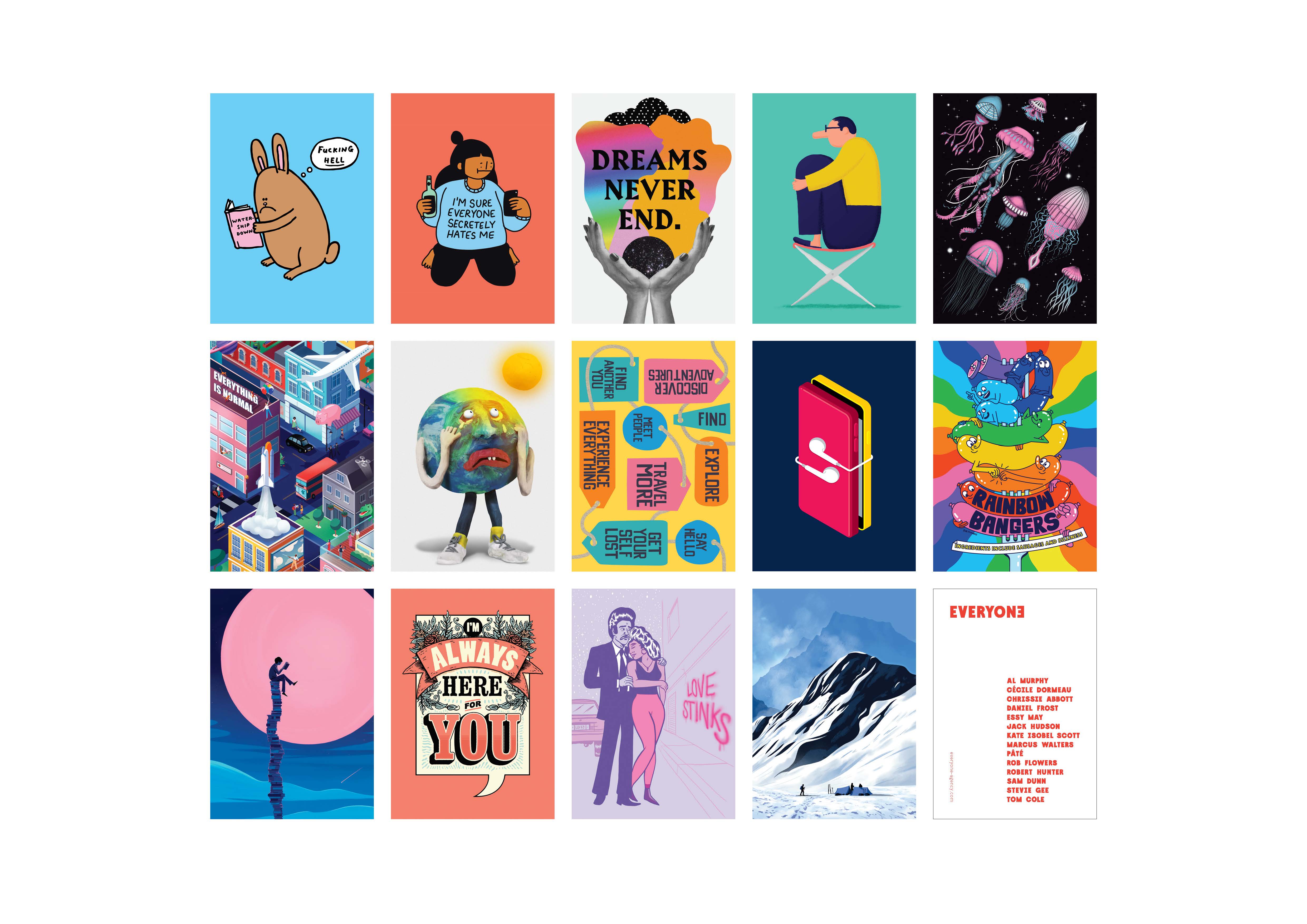 Have you always been interested in art
I grew up in a hugely creative household. My Dad worked in children's book publishing, often bringing home books for my sister and I.  My mum was an artist and collector of illustrated picture books and other random lovely things. Our house was a bit like a museum full of paintings, found objects from nature, junk shop finds and home made creations. I think this had a big impact on my appreciation for creativity.  
What is your favourite style of art?
I don't really have a favourite style. I appreciate images for different reasons it might be the colors, the composition, it might make me laugh, sometimes cry. For very different reasons often a piece of art will just strike a chord.
I'm sure you've organised many artist and brand collaborations but do you have any favourite or stand-out projects you've worked on? 
I have worked on many projects with my artists that have been hugely satisfying and joyous.  One that I am particularly proud of was the collaboration between Stevie Gee and Stella McCartney. It was a dream commission for him, total free reign to create multiple characters in his signature goofball style as stackable packaging for their kids underwear ranges. The boxes fill the shelves in my office now, and I never tire of looking at them each and every day. I'm also super proud that this project went on to award Stevie with two coveted prizes last year - a D&AD Yellow Pencil and Professional Illustrator of the World at the AOI awards!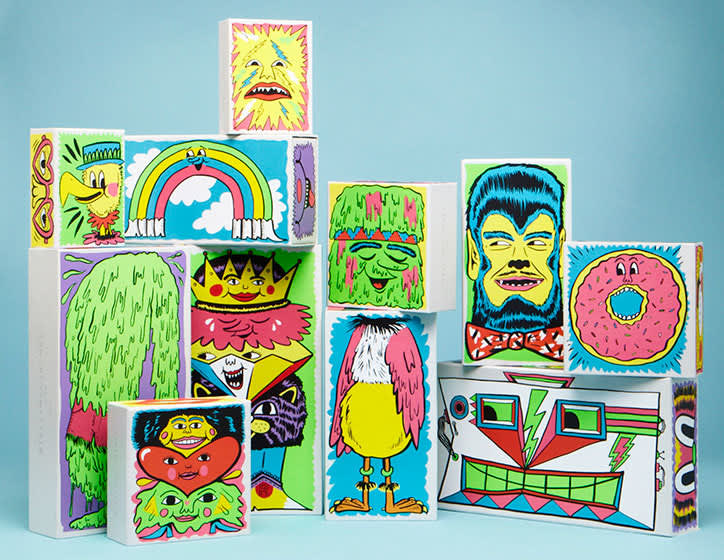 Why do you feel it is important for artists and brands to collaborate? 
An artist can make a brand stand out against their competitors by creating a look and feel that will ultimately differentiate them in a totally unique way. Equally, a big brand can bring an artist far reaching recognition that might otherwise take them a long time to build themselves.
What are the challenges in your role?
When you represent multiple artists, there is always a lot to keep on top of. Ultimately you end up being more than just a mentor and agent, you want to give each artist as much of your time as humanly possible. There never feels like there is enough time to do everything you want to do with them and for them.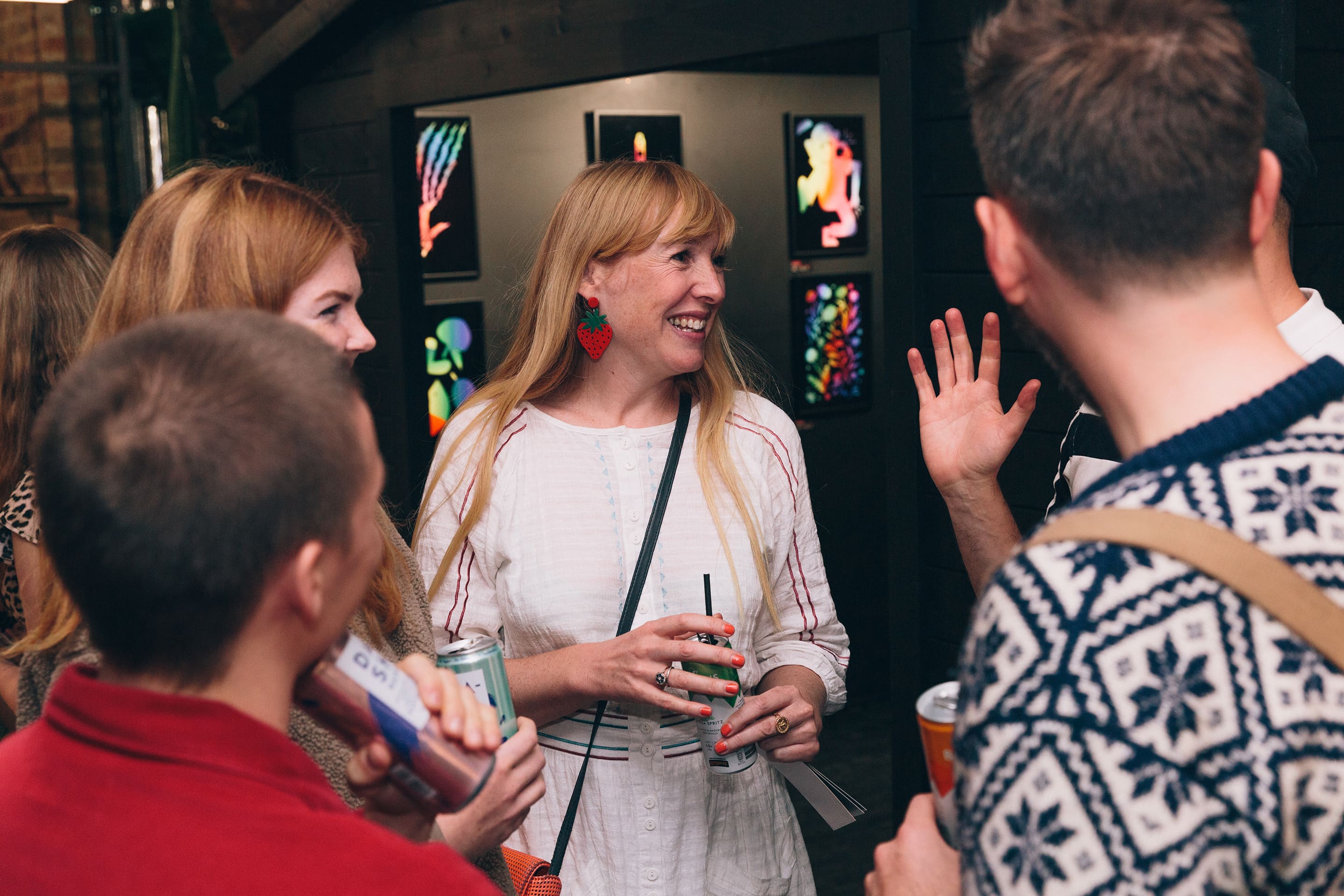 Where do you go to discover new artists?
It is easier than ever now with social media for artists to showcase their work. I will of course look at Instagram to find new artists, but I also keep an eye on group exhibitions and love to look through all the incredible magazines that I am so happy to see are all still in print! Long live PRINT!!
What would be your dream artist and brand collaboration?
That is a really hard question to answer, as all of my artists have dream clients they would love to work for! All I really want is for the artists to be busy and enjoying the work they are creating. Having said that I would love to work on a collaboration with a brand that I feel is really making an impact to save our planet. Nine of my artists recently worked on a collaboration with Greenpeace, it was incredible to see their creations being used in such a positive, impactful way and being appreciated and shared on social media worldwide.  
What project are you most proud of?
I would have to say that rather than a particular project, the thing I am most proud of is launching EVERYONE.  
Where do you see Everyone Agency in the next 5 years? 
I intend to keep the roster of artists manageable. I currently represent 14 artists and will look to expand, but not to more than 20 artists total. I like to have a hands on relationship with my artists and work with them all individually and closely to nurture their careers to my best ability. I would like to see my client base expanding beyond the more traditional commercial avenues too as there are so many ways in which illustration can be utilised and enjoyed.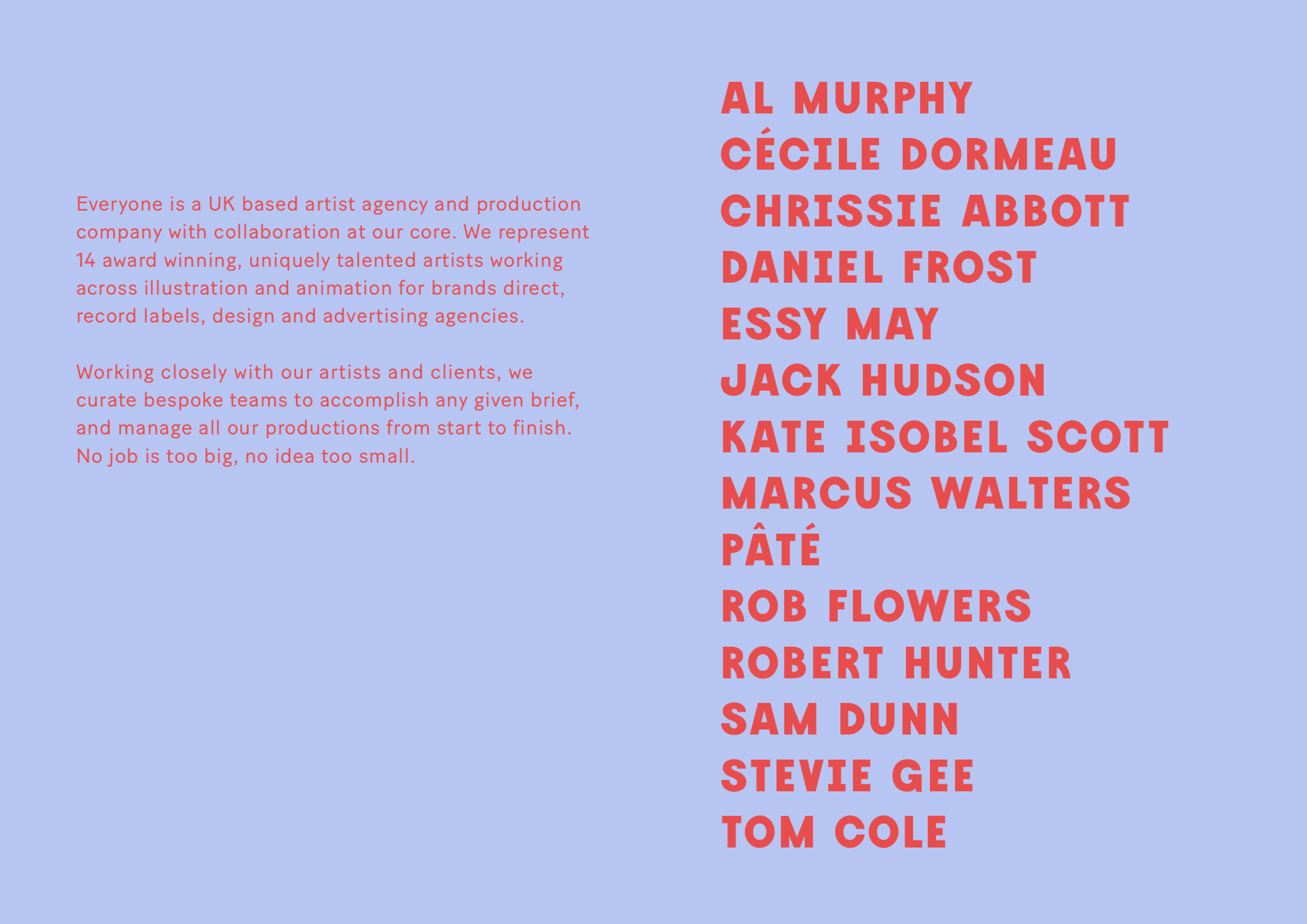 How do you see the art world changing in the next 5 years?
Wow, if only I knew! I do believe however that illustration is an extremely powerful medium and strong visual work ultimately has a huge impact. I feel that we'll see a rise in art being used by institutions and brands to communicate important issues, not just to sell products.  
How did the idea for the Wolf & Badger installation evolve?  
I was extremely honoured to be asked to collaborate with Wolf & Badger for their programme of events for London Design Festival. I wanted to put on an exhibition that also had an interactive element for visitors. I suggested bringing an existing exhibition (which originally debuted at Somerset House) to Wolf and Badger, introducing seven new prints for this exclusive show. Each of my artists created a piece of artwork inspired by 1980's Scratch Art and at the private view we invited visitors to have a go at creating their own scratch art for a chance to win a print from the show.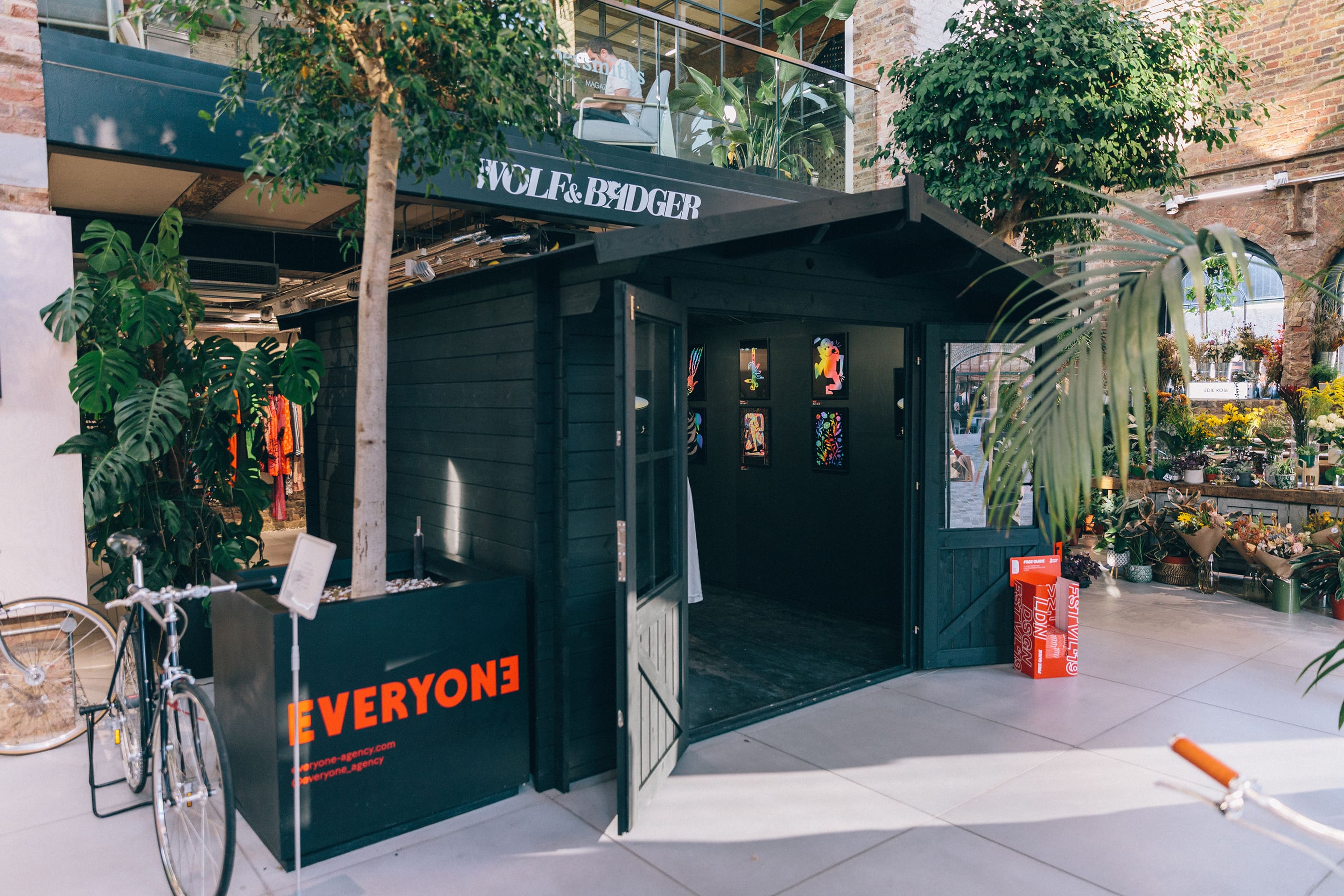 Do you find that each artist's interpretation of the brief is very different?
The unifying medium of Scratch Art effectively and simply shows how different each of their styles and approaches are.
Is this the first time that all your artists have worked on the same project? 
This is the first time they have worked on a group exhibition of this kind but they are often approached by brands to create work (especially for social content) where they all work to the same brief.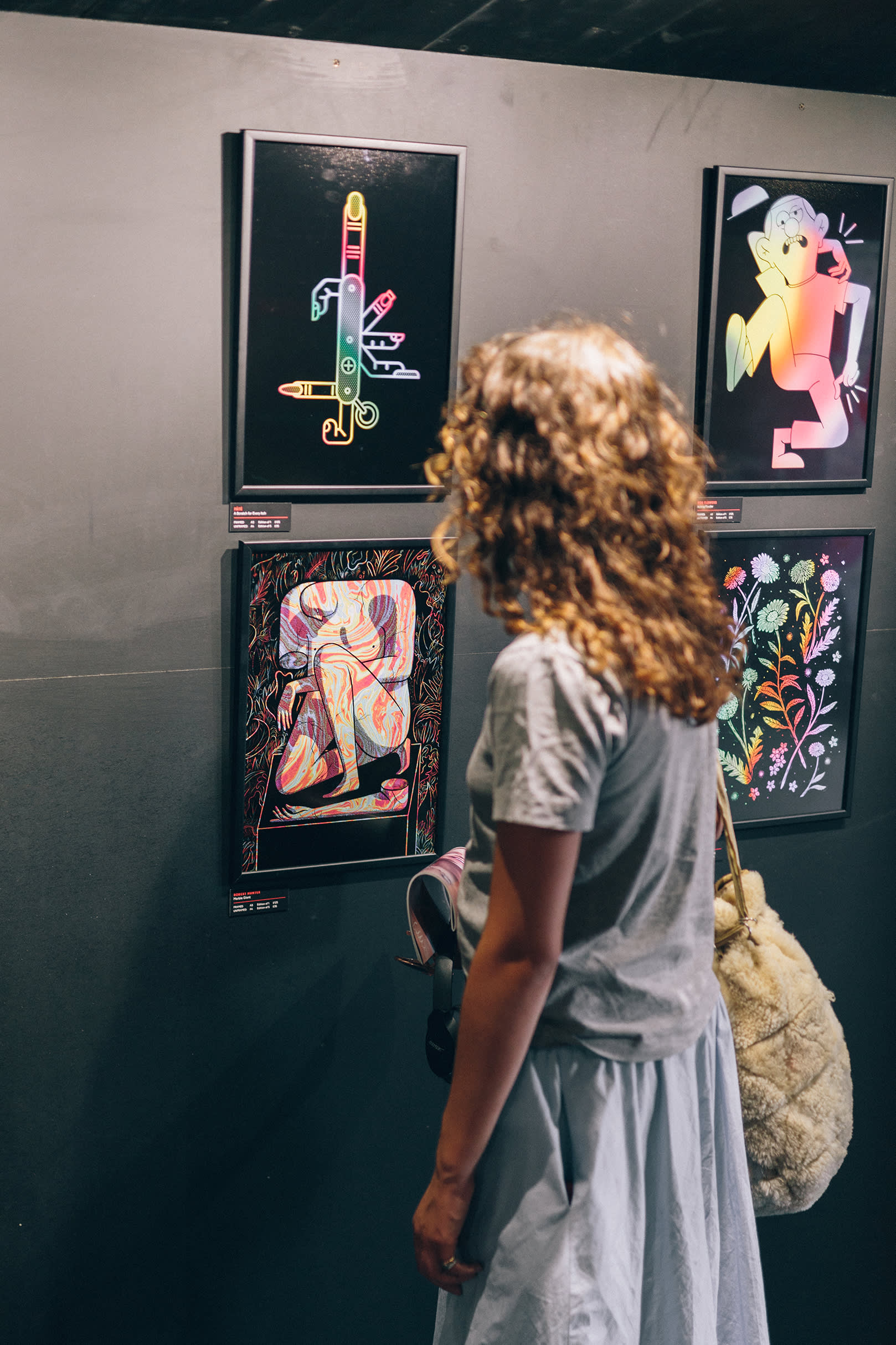 Scratch art is a fairly niche medium, why was this chosen?
I chose this theme, as it allowed each artist to create something that was unique to them, but brought the show together in an engaging and cohesive way.
What key themes and topics are expressed in the artists work?
They had a completely open brief for this project, the only stipulation was to create a rainbow coloured image on a black background.  Some of them chose simple imagery and messaging, many of them created a visual pun of the word scratch. Each and every one of them created something beautiful.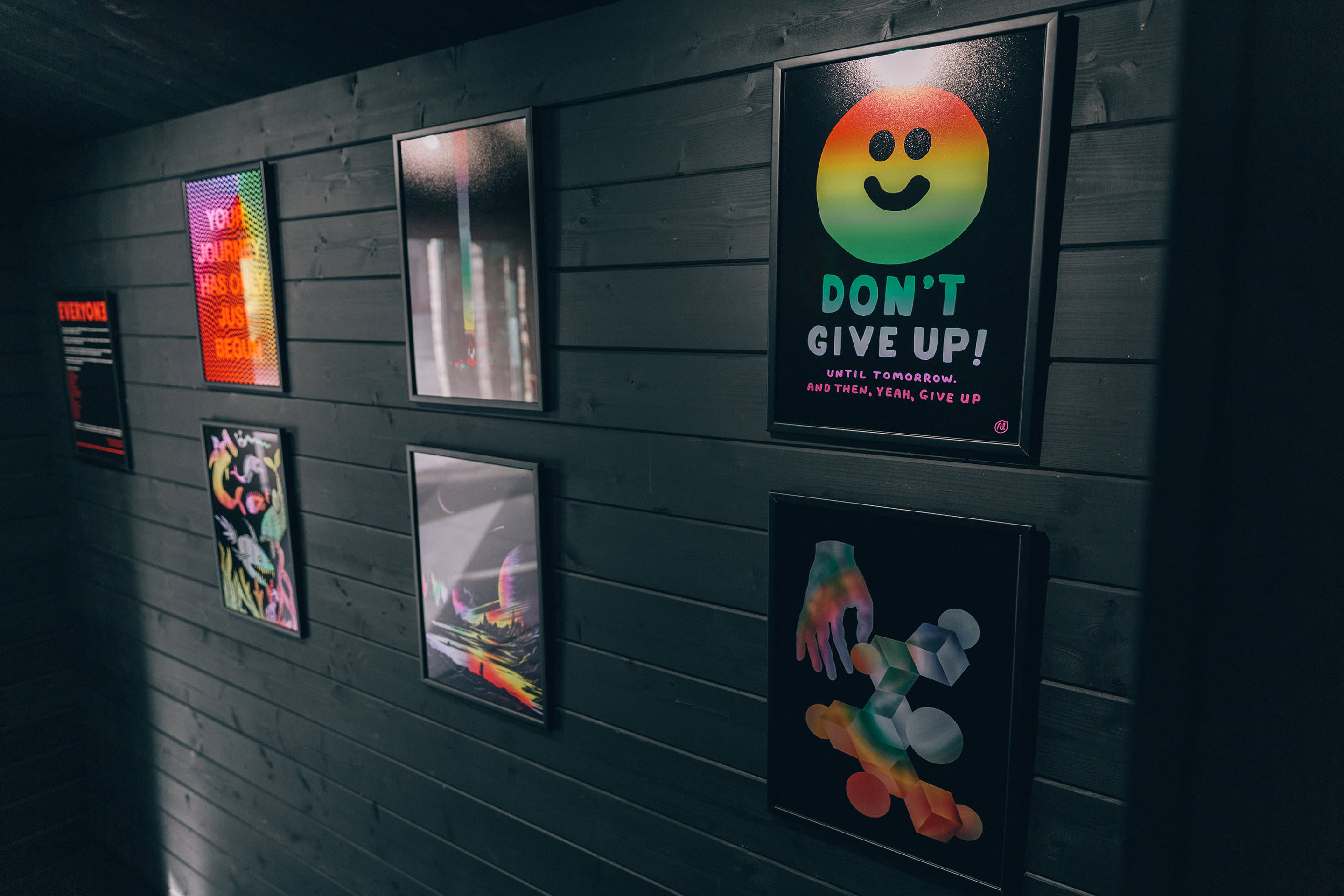 Do the artists collaborate often?
We love to collaborate and often artists will look to work together and support each other, which is often where the real magic happens! 
What is the process from brief to finished piece?
For this particular project I didn't ask the artists to share any work in progress, I had complete trust that they would each create something absolutely perfect the first time around, and I was right!