As a teenager I used to draw vibrant watercolour paintings. My paintings were mostly inspired by tropical flowers, animals and landscapes. Whenever I started drawing the sketches of each painting, I pictured myself on a tropical Island far away from civilization. 
Later in life, when I decided to pursue my dreams of founding a swimwear brand, I thought how beautiful it would be to use my old paintings and transfer them into my swimwear fabric. Easier said than done! It took a lot of trial and error finding the right manufacturer who has the proper technology and machinery in order to transfer my artwork onto the right fabric. I wanted a manufacturer who is trustworthy, who practices ethical working standards and who can provide me with high quality fabrics that are ethically sourced and comfortable to move in.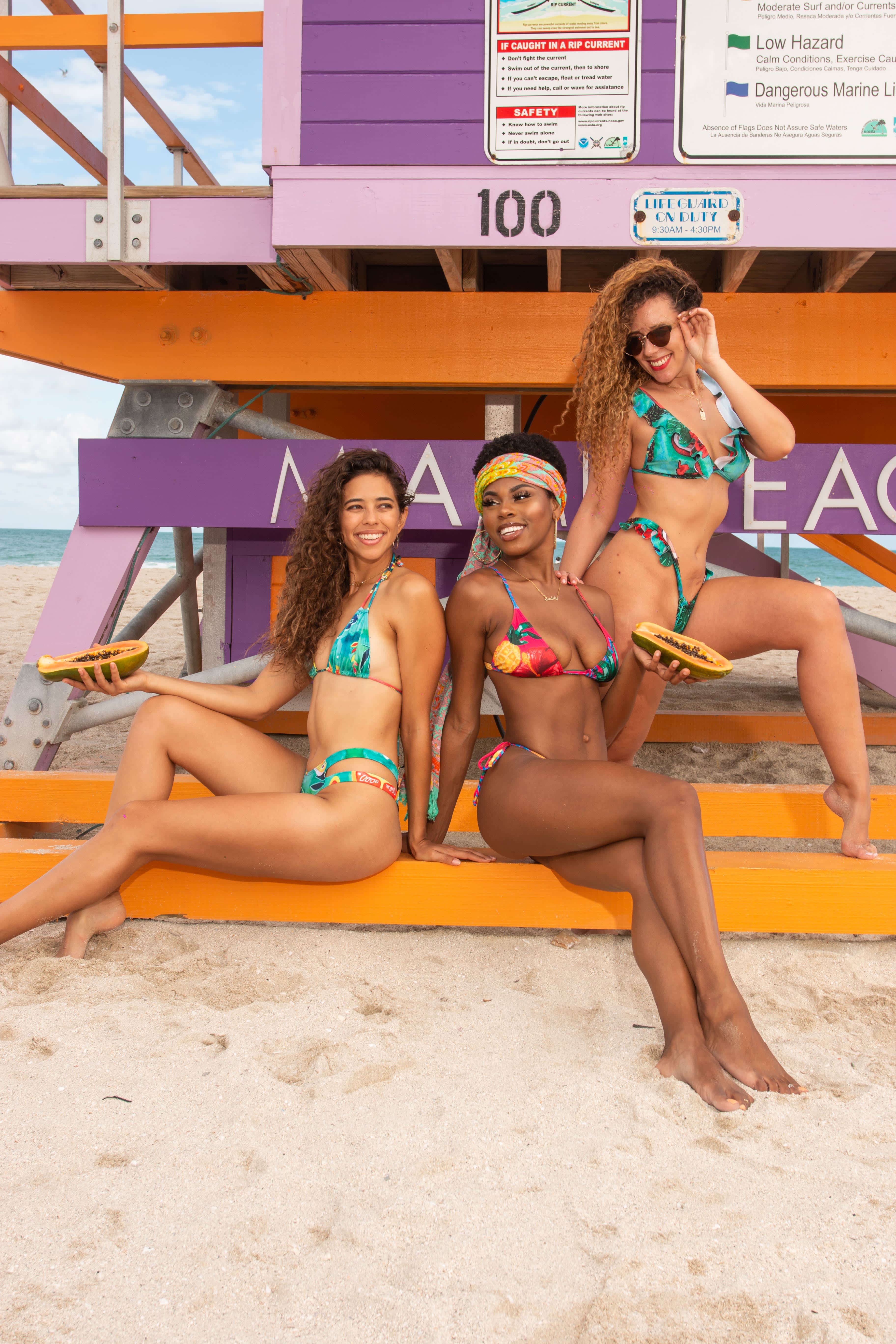 It was also of the utmost importance for me to find a manufacturer who was able to use low impact dye (dye free from heavy metals) on swimwear fabric, meaning no acids, formaldehyde or chemical finishes are involved in the process of transferring the artwork onto the fabric. Sounds like an impossible goal and I can tell you it took a very long time to find what I was looking for. After a couple of months of searching, I almost gave up. Until one day, I finally found my current manufacturer Sebastian in Colombia. 
Sebastian took over his grandparents manufacturing business, which soon became a successful establishment that allows him to provide for his family today. A big portion of his employees are family members, while others are professionals he was able to hire as his business expanded. He is focused on working with small businesses and startup companies such as mine. To top it off, Sebastian is an expert in maintaining vibrant colors on swimwear fabric. He's tested different strategies, aiming to produce bright colors without using harsh chemicals that can damage soil and biodiversity, alongside destroying the fabric over time. Eventually he found a combination method using vinegar and tested it on my swimwear. The whole process took almost one year!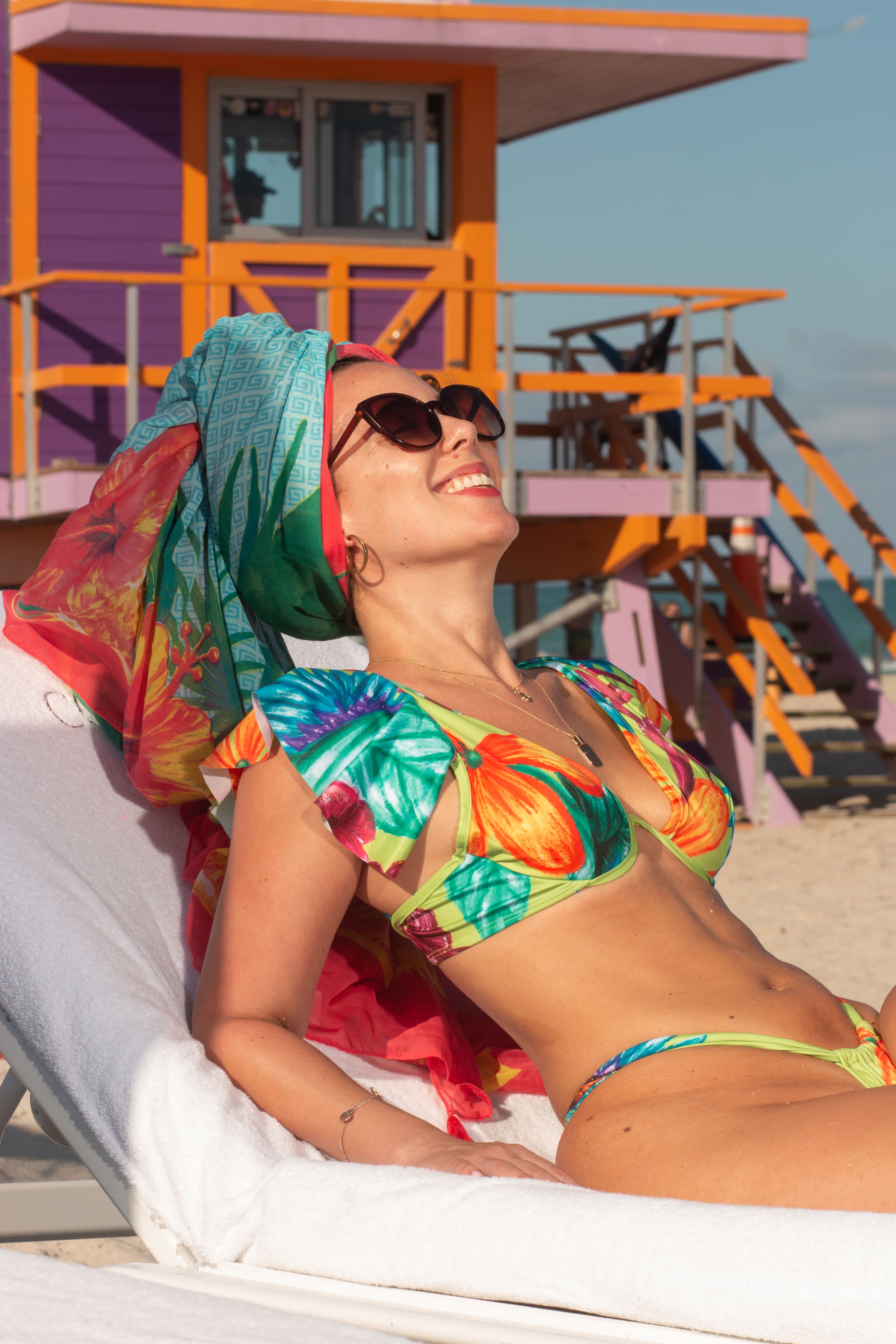 The results were astonishing. I believe uniqueness takes time to be created and it's for this reason I believe in slow fashion. As consumers, brands and manufacturers, we must become more aware of the state of the global environment and its correlation to the fashion industry. I want to keep progressing on my journey as a conscious designer and my goal for this year is to use 100% biodegradable fabrics for my second collection. Each step, no matter how small that step may be, is a step towards reducing the fashion industry's harmful impact on mother earth.