I launched my interior brand at the end of 2019 with the aim of bringing a splash of color and pattern to people's homes. I have always been a strong believer in the power of color to enhance the mood and emotions of all types of people, and interior accessories offered me an accessible way to do this. When I started this journey, I had no idea how important the concept of 'home' would become over the coming year, with a once in a century pandemic that has affected every one of us - our livelihoods, our motivation, our creativity and our relationships in so many ways. Our homes were to become our sanctuary, taking on the role of office, school, restaurant, gym and more. As someone who will openly admit to having a Zoopla and Modern Home obsession, my brain went into interiors overdrive.
During the first week of lockdown in March 2020, I discovered I was pregnant. Then the nesting - and imagination to redesign - really kicked in. My partner and I had already started to slowly decorate some of the rooms in our small flat but it became my mission to transform the entire place in time for our daughter's arrival.
We added color to previously Magnolia walls and invested in good quality furniture and accessories that we knew would stand the test of time. With just a few changes, the flat was transformed from a fairly soulless new build space into a home with character and personality. We even had an unfortunate leak incident, originating from next door, that caused various parts of the flat's skirting and walls to be ruined. We took the leap and invested in wooden floors - with weeks ticking down to the due date.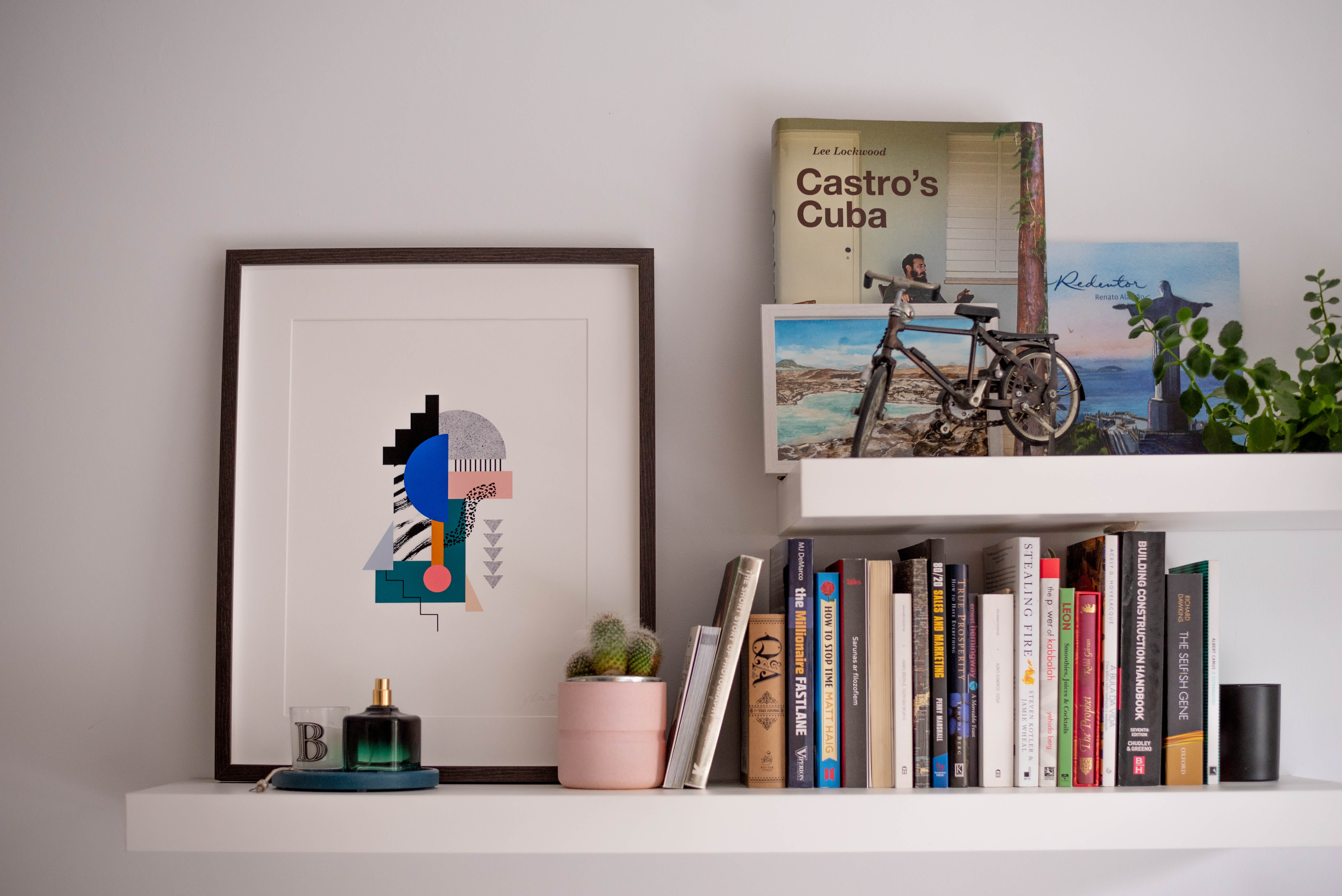 Unsurprisingly at this trying time, many others across the country had also turned their attention to their home interiors, as looking inward was often a healthy alternative (or sometimes pure distraction) from looking outward at the ongoing uncertainty with our careers, our health, and wider society. 
I gave birth to my daughter in December 2020, the week in which we entered a third lockdown in the UK. Despite a fairly straight-forward birth (albeit an arduous labour), I ended up stuck in an isolation room in UCLH with no visitors (not even my partner), after a fellow new mum on my ward tested positive for Covid-19. The NHS staff were all incredible but those five days were some of the longest and loneliest I have ever experienced, when I should have felt overjoyed around those I loved. After some monitoring we were finally released home, in dramatic style, by Covid Ambulance.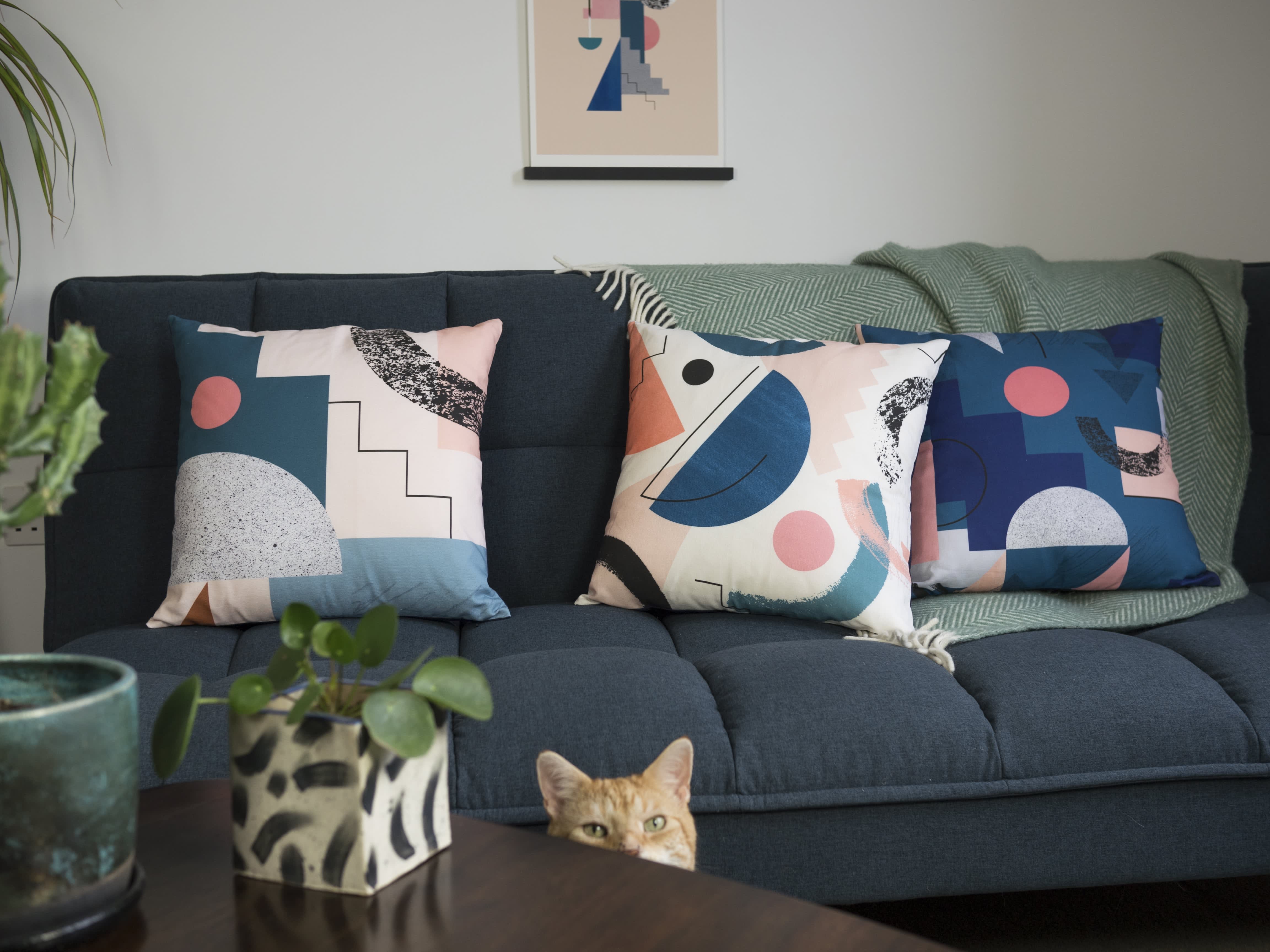 Having spent days without a proper window or view, and staring at the same four clinical white walls in borrowed space until the next new mum arrived, the feeling of relief stepping back into my own home with my new baby was just incredible. All the changes we had made in the previous months had paid off - we had created a lovely cosy nest - somewhere we would be spending a lot of time over the next few months whilst lockdowns were still in force. The space acted as a foundation on which to start our new journey as parents, in a very challenging time.
As the world re-opens and travel becomes easier, focus will naturally drift away from interior design. However, I do believe that the pandemic has left a lasting legacy - one in which we will all value the simpler things in life, such as spending time with loved ones at home, art and creativity, compassion and community. Regardless of whether you rent or own your property, a new scatter cushion, a piece of wall art or a throw has the power to transform a space. So if you have been thinking about putting your own stamp on your place I would say go for it, you wont regret it!