Why are Wolf & Badger and Thrift+ partnering?

Wolf & Badger is opposed to fast fashion. Our independent designers and their collections are made to be worn over many seasons, so we've launched our partnership with Thrift+ to hopefully give the clothes you no longer wear a second life, raising money for charitable causes whilst you're at it.
This helps to create a circular fashion economy as well as to address the significant problem created by the 350,000 tonnes of used and/or unwanted clothing that ends up in landfill every year in the UK. It's estimated that around 30% of clothing in UK wardrobes – with a value of £30 billion! – hasn't been worn for at least a year.
‌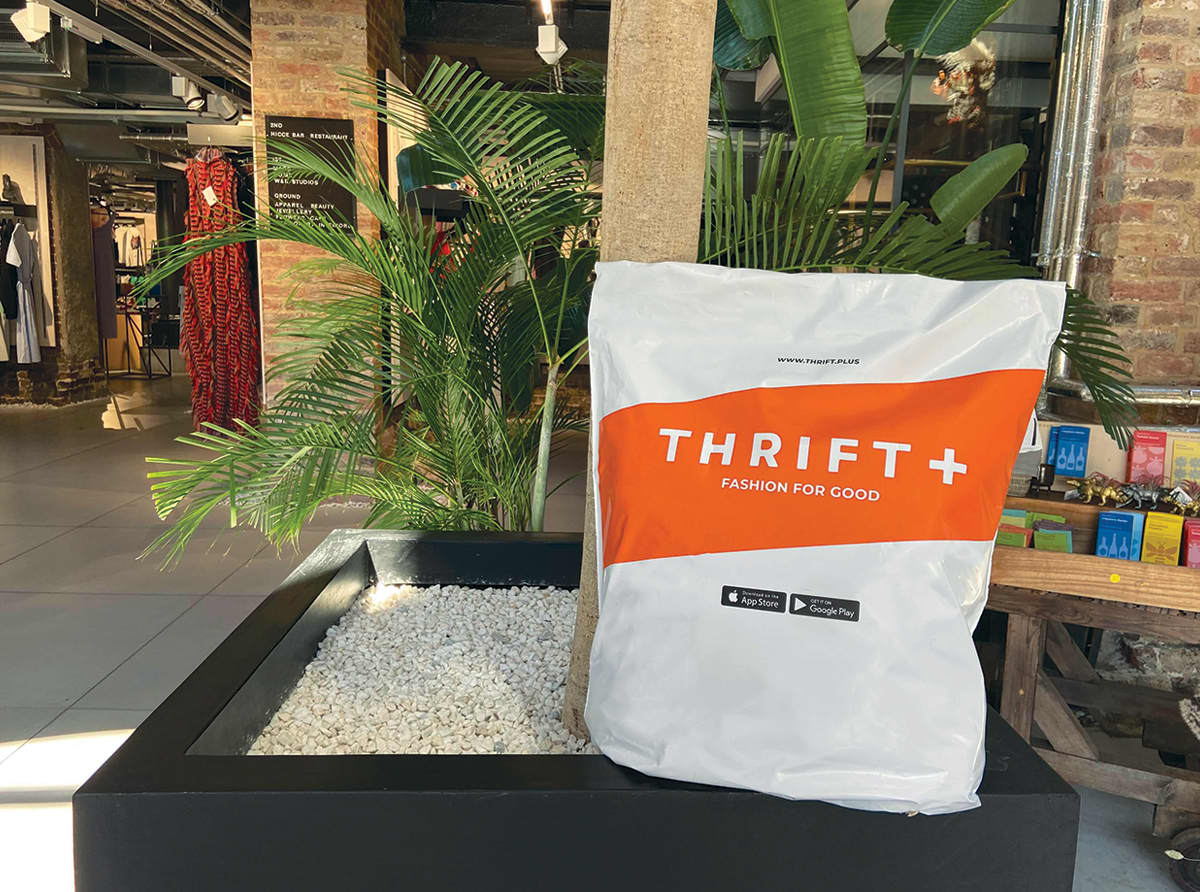 So, as the next step in our sustainability journey, we're hoping you will help give a new lease of life to some of your unwanted clothes…
What do I do?
Come into our London store and collect a bag, then send the bag back to Thrift+ using the free returns service, they'll then sell the clothes for you and donate a percentage of the proceeds to a charity of your choice. You will also receive credits to use on the Thrift+ website – and we'll also send you a 10% off code to use online or in store. It is really very simple.
What should I donate?
Thrift+ specialise in selling quality clothes that deserve to be sold online at a fair price. This means recognisable brands in new or excellent condition (please note that this doesn't just mean Wolf & Badger or designer brands).
Check out our store brands here: