Over the last 10 years or so, Puglia has emerged as a vibrant hotspot to travellers and foodies alike after suffering a long period of under-appreciation. Here we touch upon just some of the wonders of this region to give you a flavour of what it has to offer.

Where to visit
Puglia isn't the vastest of regions, so it's totally possible to choose a base for your stay to day trip around. It's advised to rent a car for your stay, although cycling tours are entirely doable too for the more active and eco-conscious. Most itineraries start in Bari, although we'd recommend heading straight out of Bari on arrival, starting in Monopoli or Polignano a Mare, both a short trip down the coast. Sunsets are to die for in Puglia, but Polignano's is extra special, this charming town perched atop a cliff right above the clear, blue waters of the Adriatic. Remove your sunglasses and simply drink it in.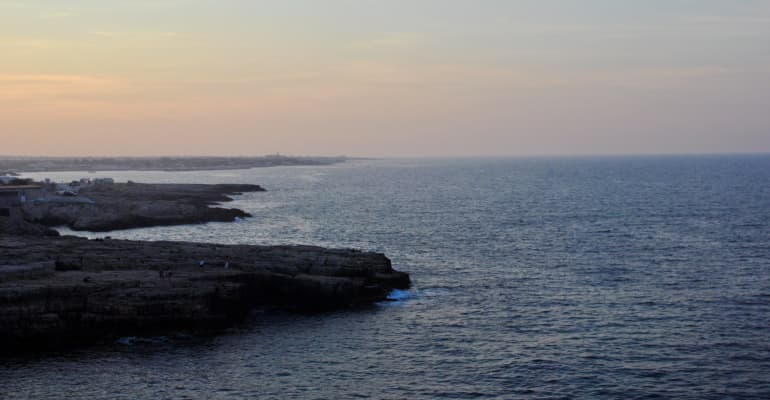 Other recommended stops include a trulli stay in Alberobello; stroll around the white-clad winding alleys of Ostuni; experience the historic city of Lecce with its stunning Baroque architecture, often referred to as the "Florence of the South"; relax in the seaside town of Santa Maria di Leuca in the southern tip, and explore the charming town of Gallipoli to the West.
There are simply too many great beaches to list where you can swim in the enchantingly clear Adriatic Sea (Wolf & Badger swimwear optional). Make your travel plans flexible enough to accommodate new discoveries, staggered lunches and wine drinking if you so please.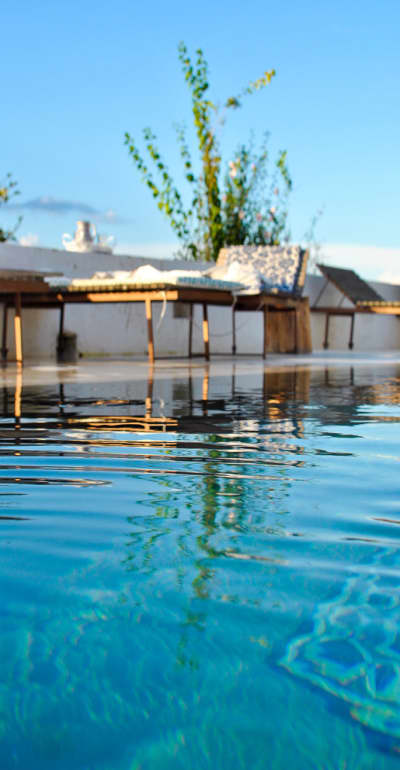 Where to stay
Near Otranto lies Masseria Prosperi. At its simplest, this is a house and a farm. Yet upon arrival, it becomes evidently clear that the proprietors are masters in the art of luxury in simple things. Each room features items authentically & lovingly restored, every detail a reinvention, decorated like a truly well-lived in home. This place embodies luxury with a modesty and gracefulness true to the region itself. The fields surrounding the house serve the plumpest tomatoes, grazed upon gleefully by guests with Puglian bread & local olive oil. Farm to table at its finest. In the evenings, guests can join the convivial owners for dinner, exchanging stories over delicious local produce which changes weekly.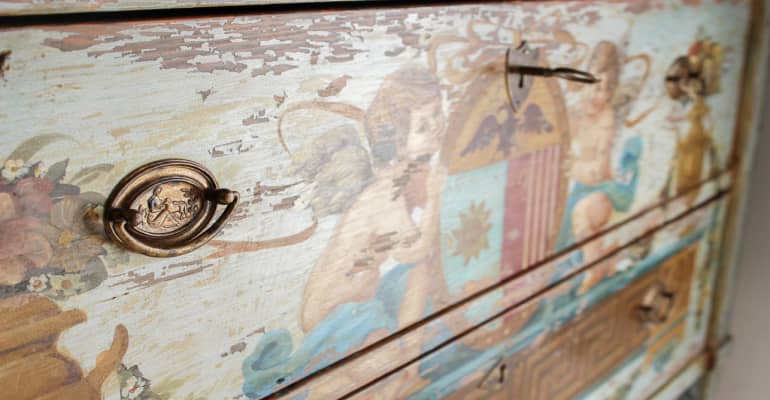 For animal lovers, there are horses, donkeys, goats & geese on the farm - getting out for morning runs or some yoga before breakfast is a hell of a lot easier with a donkey alarm clock. The owners have their own dogs and cats that roam free, intermingling with guests, adding to the rural charm of the stay. If you so wish, your horses are welcome too (they have boxes with large paddocks on site), and more commonly-owned pets are welcome too.

Where to eat
Puglia cuisine is truly a force to be reckoned with. After your fifth round of burrata - this creamy delight derives from here - the slow demise to gluttony starts to seem like a fair trade off for an other-worldly feasting experience. Think languid seaside grazing; towns that belong in paintings, not just your Instagram feed; leisurely cultural strolls to simply punctuate meals; wine, wine, and more wine to drink before, during, and after those meals (if you're not the unlucky designated driver). Regional wines feature the Negroamaro and Primitivo grapes, and there are plenty of vineyards you can visit too to discover more first-hand. Most establishments tend to have a course featuring orecchiette, the regional pasta in Puglia.

In Monopoli, the unassuming Osteria Perricci is great for hearty, home-cooked, unpretentious seafood lunch to escape the midday heat. After you've slept off your lunch with a sea breeze, try Don Ferrante's terrace for sun-downers. Heading south from Polignano a Mare, en route to Ostuni, the 8 course tasting menu at Masseria il Frantoio is well worth pencilling into any itinerary before walking it off in Ostuni. Think traditional rustic Puglian courses served in a picturesque masseria - formerly working farms or country houses - now a boutique hotel complete with its own gardens growing vegetables and olives.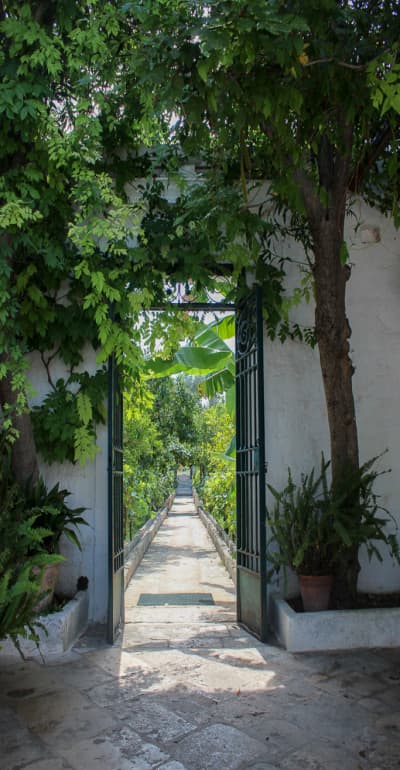 In Ostuni itself, Taverna della Gelosia is in a quintessentially Mediterranean courtyard, tucked away in the labyrinthine streets, serving exemplary food, best washed down with a carafe of house red wine. For a more fine-dining experience, try LaltroBaffo in Otranto, a contemporary restaurant serving up sumptuous seafood with seasonal ingredients.


When to visit

Although a bit cooler, June or September avoids peak summer season and you'll have more of Puglia to yourself on the trip. Whenever you visit, time will gratefully slows down upon setting foot in this enchanting region of Italy - not to be missed.