Sarah Burton is the lead photographer at Wolf & Badger Studios, we followed her around on a recent trip to Portugal to find out where to dine, where to stay and what to pack for a combined city and beach holiday...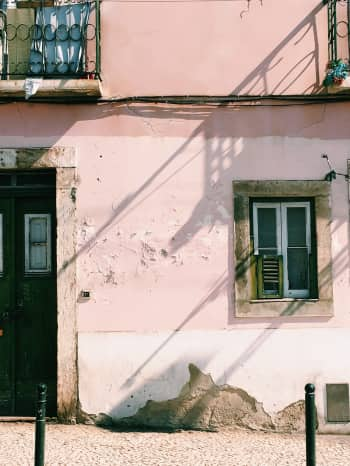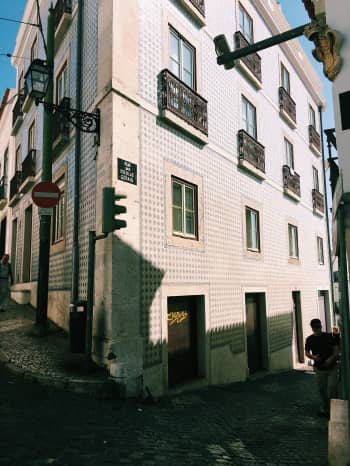 After a fabulous weekend wedding in the Douro Valley, my boyfriend and I took the train South from Porto to Lisbon for a week's holiday with my parents.
Stay:
We got an AirBnb apartment in Alfama, the old town. Every morning after a stovetop coffee on the balcony overlooking the Rio Tejo. (Tagus River) we were ready to start exploring and lucky for us there were a multitude of delights right outside our front door.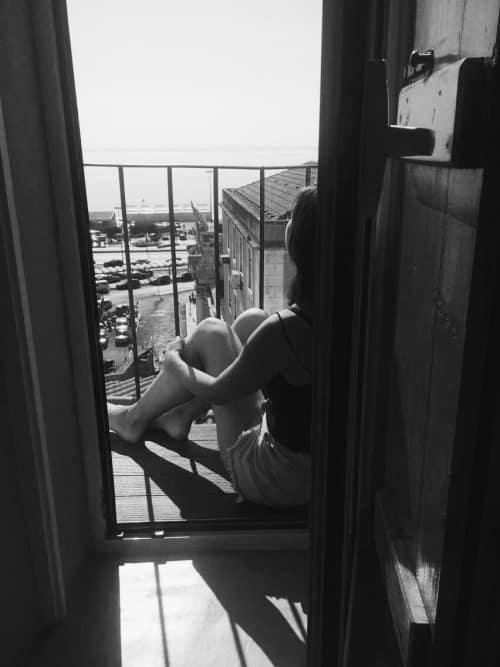 Dine:
Alfama Cellar – Simple traditional food and warm service. Tucked down a skinny street in the old town. Mum and I had a deliciously rich Cataplana de peixe & gambas (fish and prawn stew) while the men had veal served with buttery potatoes, matched with local wines and finished off with aged port and chocolate mousse.
Pistolas y Corazon –  Somehow both hip and unpretentious at the same time. This Mexican taqueria is populated by the young artists and start-uppers that flock to Lisbon. There's an illustration of Frida Kahlo wearing a Daft Punk t-shirt on the wall and Kendrick Lamar pumping out the speakers. They don't take bookings and you will most likely have to wait outside for a table. Use this opportunity to sample one of the many tequila and mezcal cocktails. They don't have any forks or knives, this is street food after all, though they do provide spoons for the plethora of salsas.
Snack:  
Can't go past a Pastel de nata, little custard tarts in flaky pastry with burnt/caramelised tops, especially when still warm from the oven.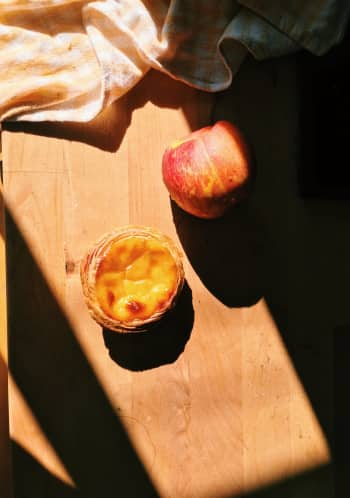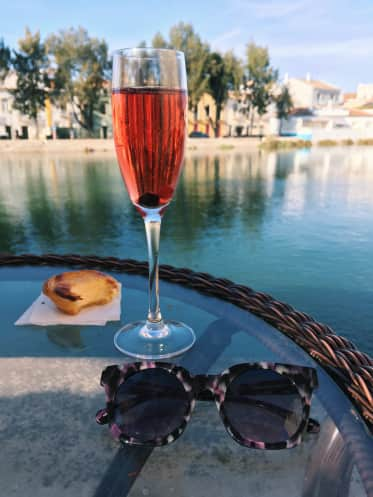 (Sunglasses by COVRY)
Pateis de Bacalhau - Salt cod fritters sometimes filled with strong melty cheese.
Pâte de Sardinha - Served in a kitschy sardine tin, slather on bread.
Ginjinha – Well I guess not technically a snack it's sweet cherry liqueur originating from Lisbon, a cure for everything. Served in shot glasses to throw back while standing. Served at Ginjinha Espinheira bars or by elderly Portuguese women sitting on stools in alleyways.
Do:
Castelo De Sao Jorge – This 11th Century Moorish Castle is on the highest hill in Lisbon so you get breathtaking views over the city as well as a healthy dose of history. You can walk atop the fortifications and poke your head out the guard tower windows, but my favourite part was the shaded garden courtyard surrounds. Crumbling Roman columns, archways and slabs of stone to sit on under ancient gnarled trees.
Amble around Alfama – Up and down ever narrower streets, steps and lanes in this utterly charming oldest part of the city. Bursts of bougainvillea, tiny doorways, hidden courtyards, so many different patterns of tiles and faded pastel walls. Remnants of the 9th Century Moorish city walls. Just make sure you dodge the occasional small horde of cruise ship tourists.
Berado Museum – A fantastic collection of modern art taking you on a thoughtfully curated journey from Abstract Expressionism to Constructivism to Pop Art. Housed in the dynamic stone architecture of the Cultural Centre of Belem. €5 entry.
Ribeira das Naus – Take a break from all that walking, grab some snacks and chill out on this landscaped promenade on the river Tajo where many of the Portuguese explorers' ships were built. Across the road are the grand peach coloured buildings of the Portuguese Navy.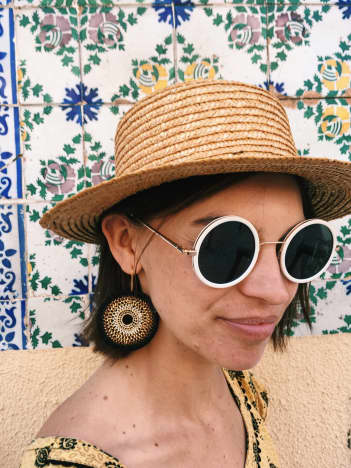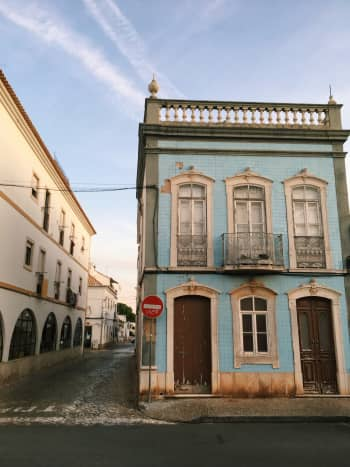 (Earrings by Azuni London)
(Bag by Miemana)
From Lisbon we hired a car and drove through cork tree fields and river valleys to Tavira on the East Coast of the Algarve close to the Spanish border. This is a great place to go if you want the beach without the resorts and stag dos. Tavira is a gorgeous fishing village that has managed to retain its character.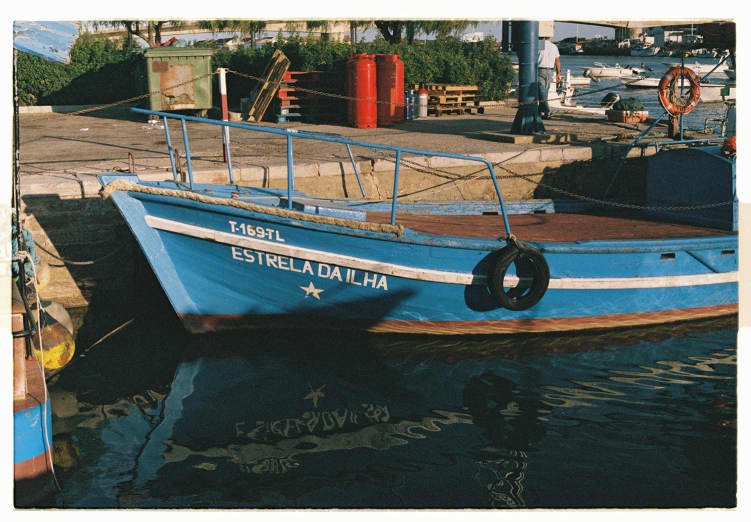 Stay:
We booked an apartment through a local company Mars Algarve that looked after us well. Modern and really spacious.
Dining:
Tavira Lounge Terraza – Absolutely perfect spot to while away an afternoon or evening on the terrace overlooking the Roman bridge and pretty buildings reflected in the river with cocktails and tapas.
Marisqueira Fialho -  Humble, delicious seafood. Fish fresh grilled straight from the ocean. Boisterous and busy this restaurant is filled with both locals and tourists.
Do:
Our main objective was to get some solid beach time in. Tavira is on a river that turns into an estuary with salt flats. There is a ferry that runs every hour which will take you to the beach of Ilha de Tavira for €2 return.
I loved this little excursion and it made it even more exciting to get to the beach after a summer spent predominately in London. There are a number of bars and restaurants there as well as nature walks through heavily scented pine forests. Grab a sun lounger for the day and perch your beer in the handy cup holder. I had been told that the water on this coast is pretty cold but in the gorgeous hot weather I simply found it refreshing and stayed in for ages.
We drove about an hour along the coast to check out the sea caves and rock formations of the central Algarve. We parked up at Praia de Marinha to check out the impressive giant arches then did the cliff top coastal Walk to Praia de Benagil. So many amazing vistas on that walk and you can look down over the openings of the sea caves down below. At Benagil we swam a short while from the beach into the famous cave. You can also view this cave and others via a boat or kayak tour.