Founded in 2015 by Melbourne designer Melinda Andaloro, Saroka is recognised for its striking, yet super versatile garments. Beginning with the design process, filtering through to the wearing experience, Saroka aims to empower women to feel incredible no matter what their shape or size. When a Saroka garment is seen on a Saroka model, it accurately represents how the fit, cut and of course style will look in reality. The female figure is always at the forefront of design, taking into account that every woman is unique and celebrating this in each piece - because when a woman feels confident nothing stands in her way.We sat down with Melinda to find out more about her brand.
How did Saroka begin?
The first step in forming my brand was finding suppliers and manufacturers here in Melbourne who could bring my designs to life. It's an incredibly small industry here and the resources are limited but I knew I wanted to manufacture in Australia and support the local industry.
After graduating from my degree in Fashion Technology, I was fortunate to get a job straight away working as a Product Development Assistant for an iconic footwear and lifestyle brand. It was a great starting point as I learnt about large scale manufacturing and the approval process before a product landed in store. Within 12 months I worked my way up to become the Product Development Manager, overseeing Womens, Mens and Kids Apparel and Accessories categories, which gave me a great handle on managing people, selling collections to buyers and so much more. Whilst the job was a wonderful opportunity, my heart was in womenswear, not sportswear, so I decided to move on. I then landed a Graphics Manager role at a womenswear fashion label where I learnt all about photography, digital marketing and operating an online store. I had zero experience in this field, but my boss was willing to take me on and train me up. I loved every minute of this job, however my dream was always to have my own label, so in 2015 I began Saroka, starting out part time and have slowly built the brand up ever since.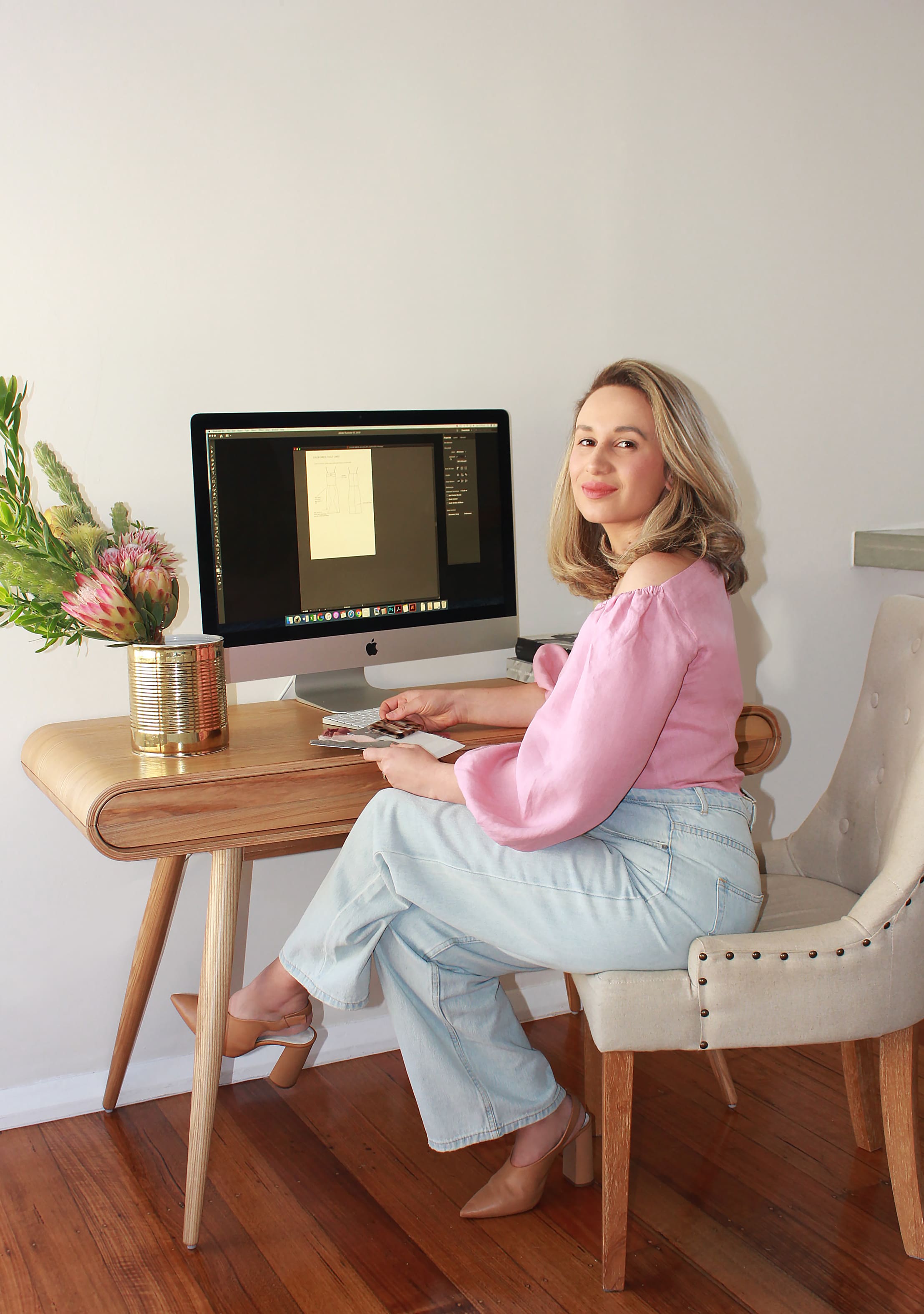 Have you always been interested in fashion? 
Yes for as long as I can remember. To this day, my grandma loves to tell the story of how I was the only one in my grade 3 class who asked my teacher what her wedding dress looked like after she got married. I don't think any other student cared for wedding dresses at that age!
What have been the highest and lowest points on your journey so far? 
The biggest highlight for me has been the positive feedback I've received from our customer's to date, who've finally found clothes that they FEEL fabulous in. Saroka's purpose is to empower women to feel confident in their own skin and our clothes are there to enhance our customer's beautiful features, so when I hear stories like this, I know I'm doing my job right.
The lowest point of my journey has probably been the struggle of getting my business off the ground, it's by far the hardest challenge I've ever taken on board, but there's nothing else I would rather do.
What are the morals you run your brand by?
I run my brand off two key morals, working towards inclusion is number one, with our extended size offering of 6-16, which is unheard of amongst Australian fashion designers. Secondly operating within a slow fashion model is imperative to my brand, we manufacture on a small made to order scale which eliminates stock and fabric wastage. I'm also mindful of launching new products all the time, instead I choose to release fewer collections a year, making each style a versatile investment piece. These two strategies ultimately reduce our environmental footprint.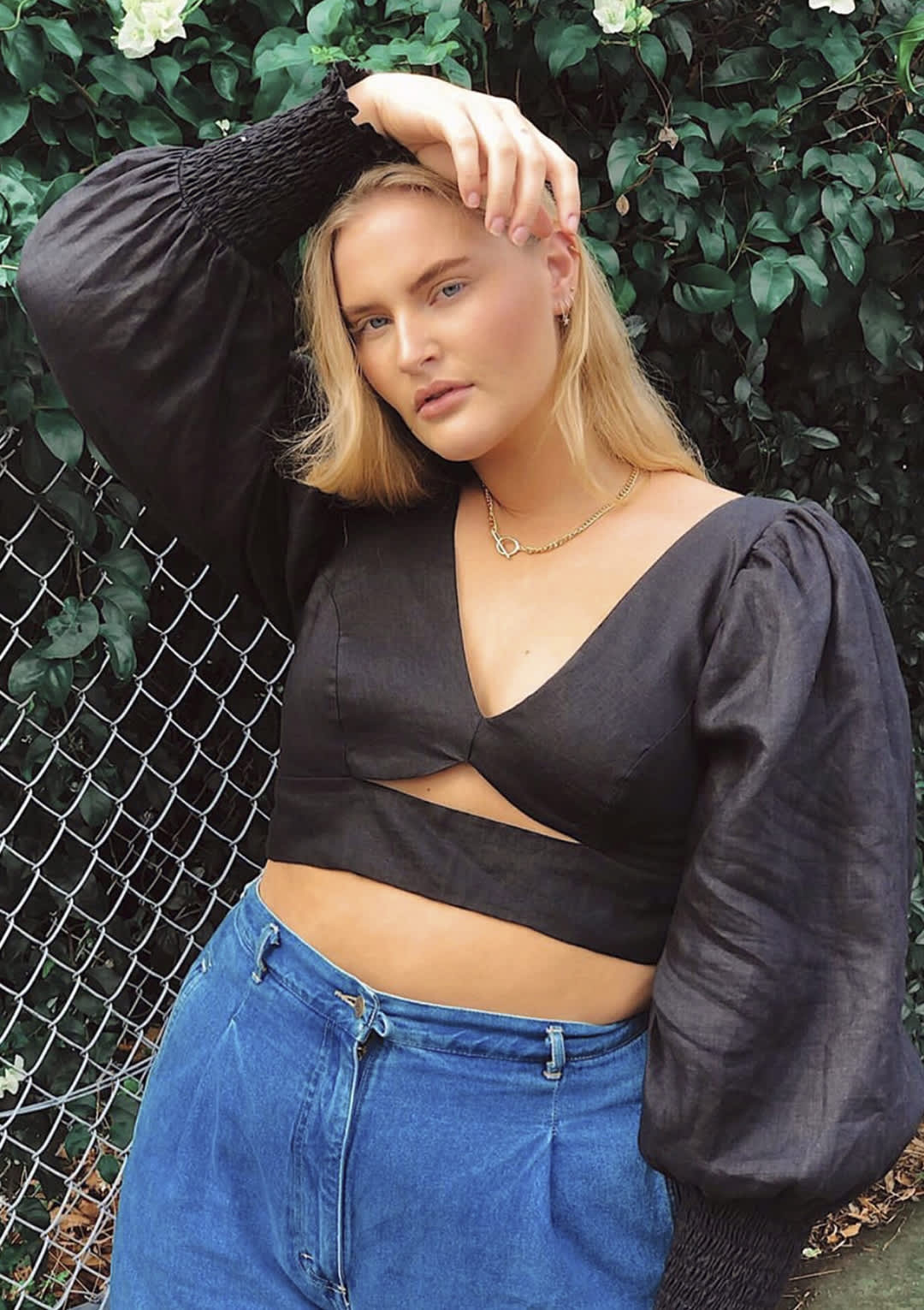 What was the inspiration behind your latest collection?
I take inspiration directly from my personal wardrobe, starting with what's missing and what could be done better. Not many fashion designers have ever made me "feel" confident in myself, which has been the main driving factor behind all of my collections. I believe in designing styles that are figure flattering, timeless and trans-seasonal. 
How would you describe your customer base?
The Saroka woman is someone who takes pride in her personal style, appreciates beautifully made clothing and is conscious of her environmental impact when making fashion choices.
Do you ever struggle to stay inspired?
Absolutely, my creativity comes in waves, when the wave is high, the ideas flow in abundance. On the other hand when the wave is low, I get stuck on ideas and struggle to get out of a stagnant position, but I don't stay low for long because I have too much passion and drive, luckily.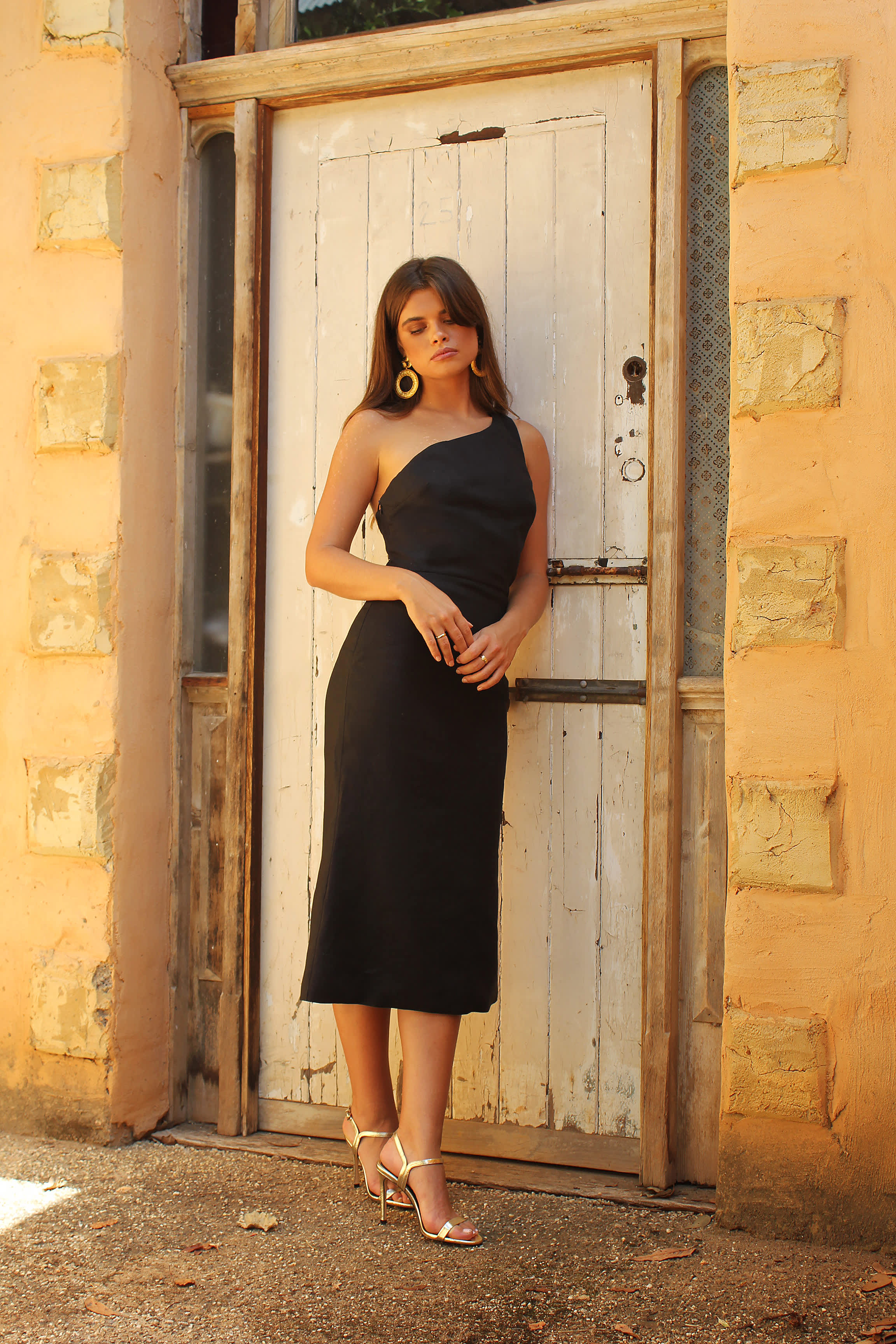 Is there anyone you would love to see wearing your designs?
Rosie Huntington-Whitely complimented the brand over social media which was a real pinch me moment! I sent her two tops that she had chosen, but to actually see her photographed wearing one of these pieces would be a dream come true!
Do you have a mentor?
I don't have a mentor but I listen to business podcasts religiously, I always take away insightful tips which inspire me to move Saroka forward.
If you could only wear one piece from your collection, what would it be and why?
The Dahlia Pant! I've always loved a wide leg pant and knew that this would be a signature silhouette for Saroka because it's incredibly flattering on every shape and looks fabulous on my entire size range. The silhouette is designed to define your waist, skim your hips and lengthen your legs!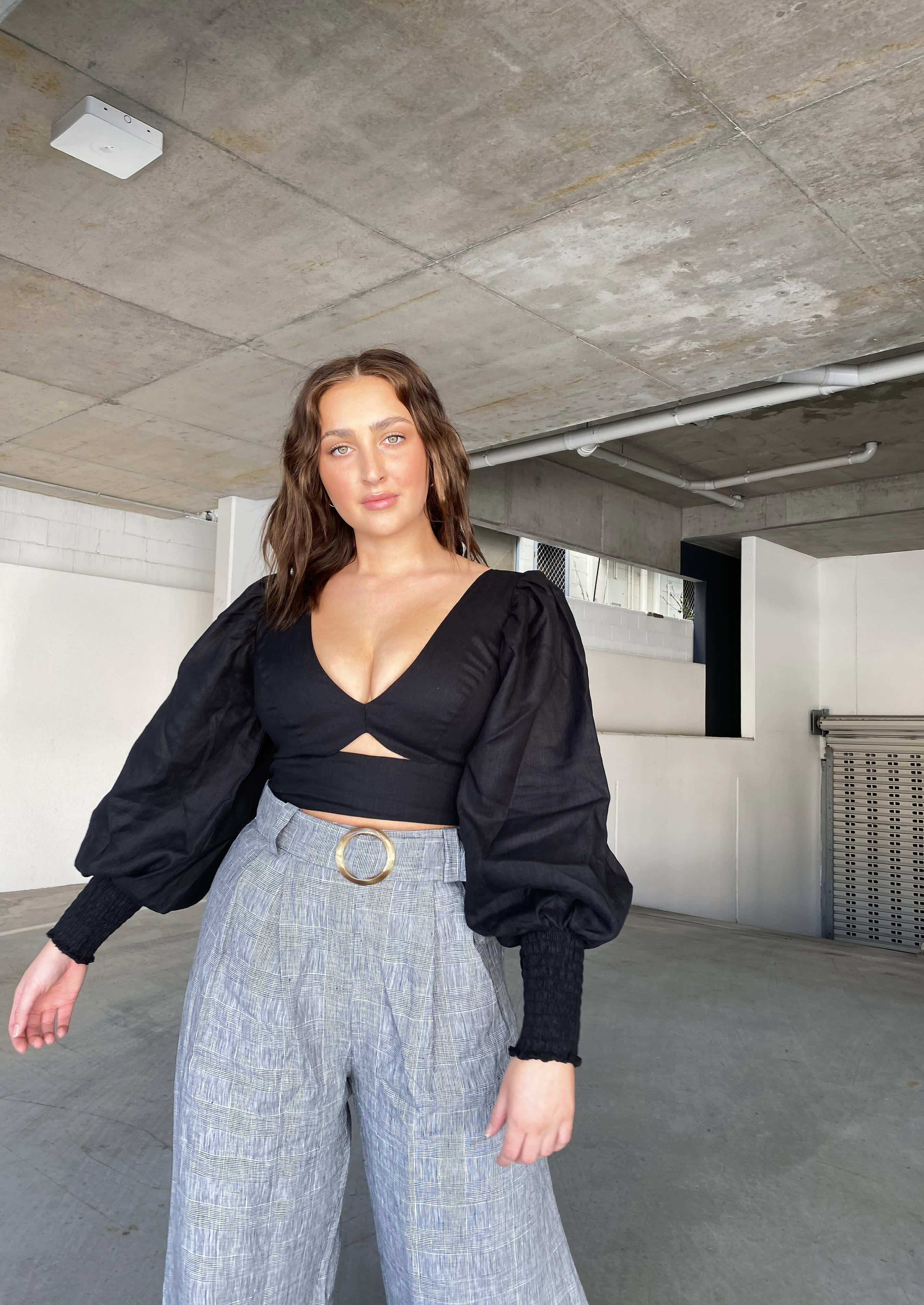 Is there another designer whose work you particularly admire?
Stella McCartney, she's a visionary! Not only does she create trends that influence the entire industry, she's a true leader and innovator in fashion sustainability. 
What's the best piece of advice you've ever been given? 
Be kind to everyone, because you never know when you may need to call on that person in future. I have managed to build great working relationships with my suppliers and contractors because I've been kind to them from day one and they've been incredibly kind back to me. Without their support, Saroka wouldn't be where it is today.
What drew you to Wolf & Badger?
Wolf and Badger is like the Net-a-Porter of ethical, sustainable and fashion brands. It's a platform that gives voice to small independent designer's like myself!
Where do you see the brand in 5 years? 
In 5 years time, I see Saroka being the go-to designer label for a diverse range of women who have never previously been able to access designer fashion pieces due to their shape or size. We have exciting plans to expand on our size range for our next collection due for launch at the end of this year.