Frank x daisy at heart is about creating sustainable jewelry. In a transparent fashion and at an honest price. They believe in a fair production process and no-nonsense communication with their customers. Their pieces are designed to last a lifetime. Each piece is handcrafted with Fairmined gold, sourced from accredited artisan mining communities around the globe. At frank x daisy there is a story behind everything. From the brand name to the resources used for the jewels. And all processes in between. Frank x daisy is born as a brand symbolizing purity, beauty, and simplicity. We sat down with founder Charlotte to learn more about her brand.
How did Frank x Daisy begin?
The very first step must have been while I was working for a local jewelry brand, when someone asked me where our gold and diamonds came from. Not having a proper answer to that question was pretty shameful and made me realize the industry had a very big point of improvement.
As a strategy consultant I learned all about the jewelry and gold industry on a longer term assignment with a Belgian brand, and I moved to San Francisco where I learned the craft. Upon returning to Europe I launched the brand frank x daisy.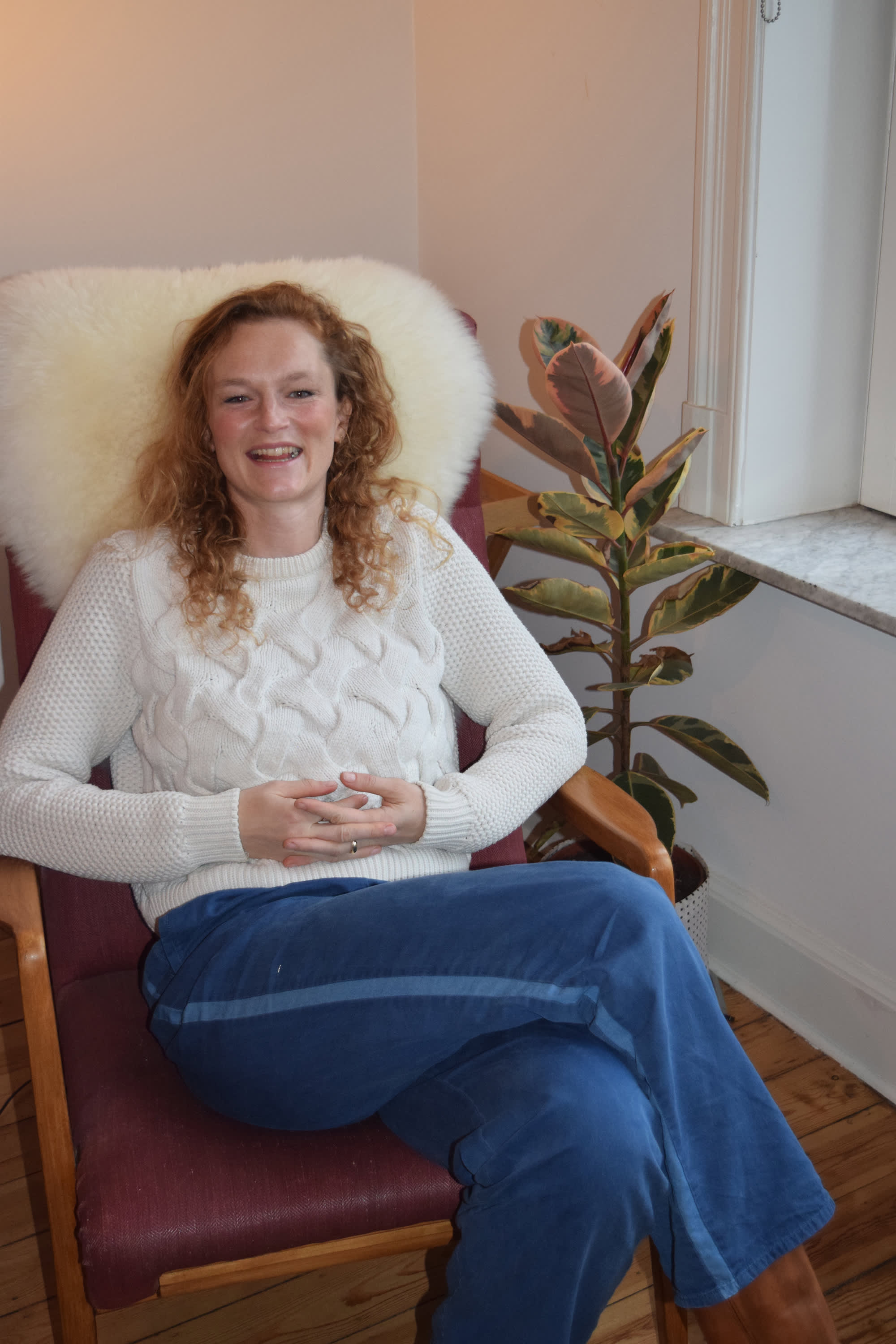 Have you always been interested in fashion?
If you'd asked the 15-year old me, of course she would have said yes. Which 15-yr old girl isn't interested in fashion? However, if I see pictures from back then, I am afraid I'd have to say not really...
What have been the highest and lowest points on your journey so far?
HP: The first sale to someone completely out of my network. Knowing for sure that someone is into my jewelry for its designs and into the brand for its values, rather than 'for me' was really fulfilling. This was following a press review in the national newspaper. I will never forget the handwritten thank you note and 5-star review I received!
LP: In the first year, I worked with a supplier who went bankrupt and took my entire gold supply and molds or prototypes in his bankruptcy. Only 1 year in, I could start from scratch.
What are the morals you run your brand by?
- Transparency (sourcing + pricing + communication)
- Quality (materials + crafts production)
- Accessible (in design + in pricing)
- A positive impact - for everyone in the value chain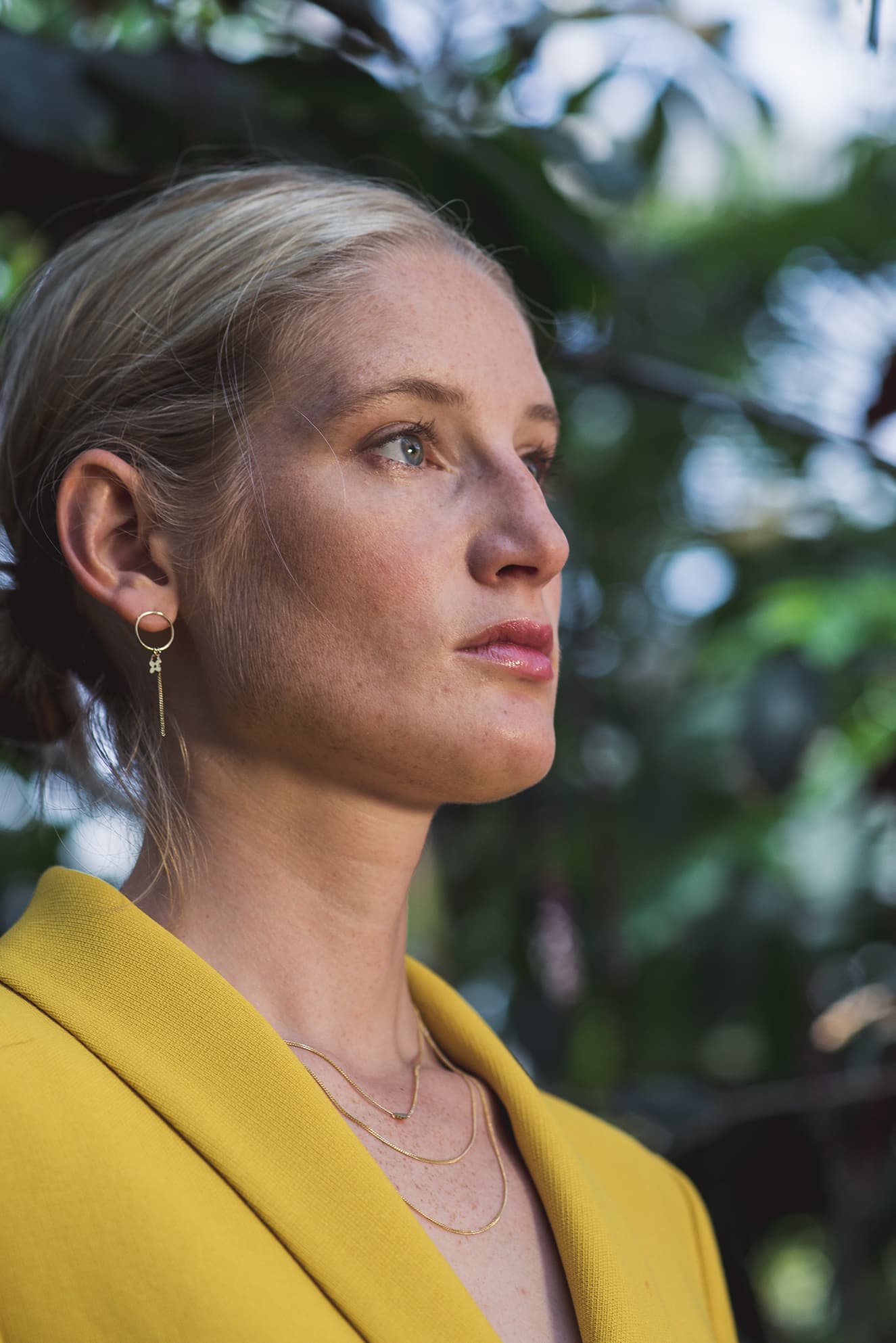 What was the inspiration behind your latest collection?
The most simple everyday object: a rubber band. I ended up running around with multiple rubber bands wrapped around my finger or wrist, and I figured the imprint of the band would look really nice on jewelry. Subtle yet not 'plain'.
How would you describe your customer base?
An active, no-frills woman. My customer base is a combination of young professionals who are ready to invest in their first lasting piece of jewelry, and more mature women looking for a not-too-expensive everyday gold piece. All frankxdaisy pieces are made with Fairmined gold, the fact that there is an ensured ethical guarantee, and positive impact for small mining communities is becoming more and more important, but is sadly enough still rarely a sales argument. My customers are in general not aware of the problems inherent to the gold industry.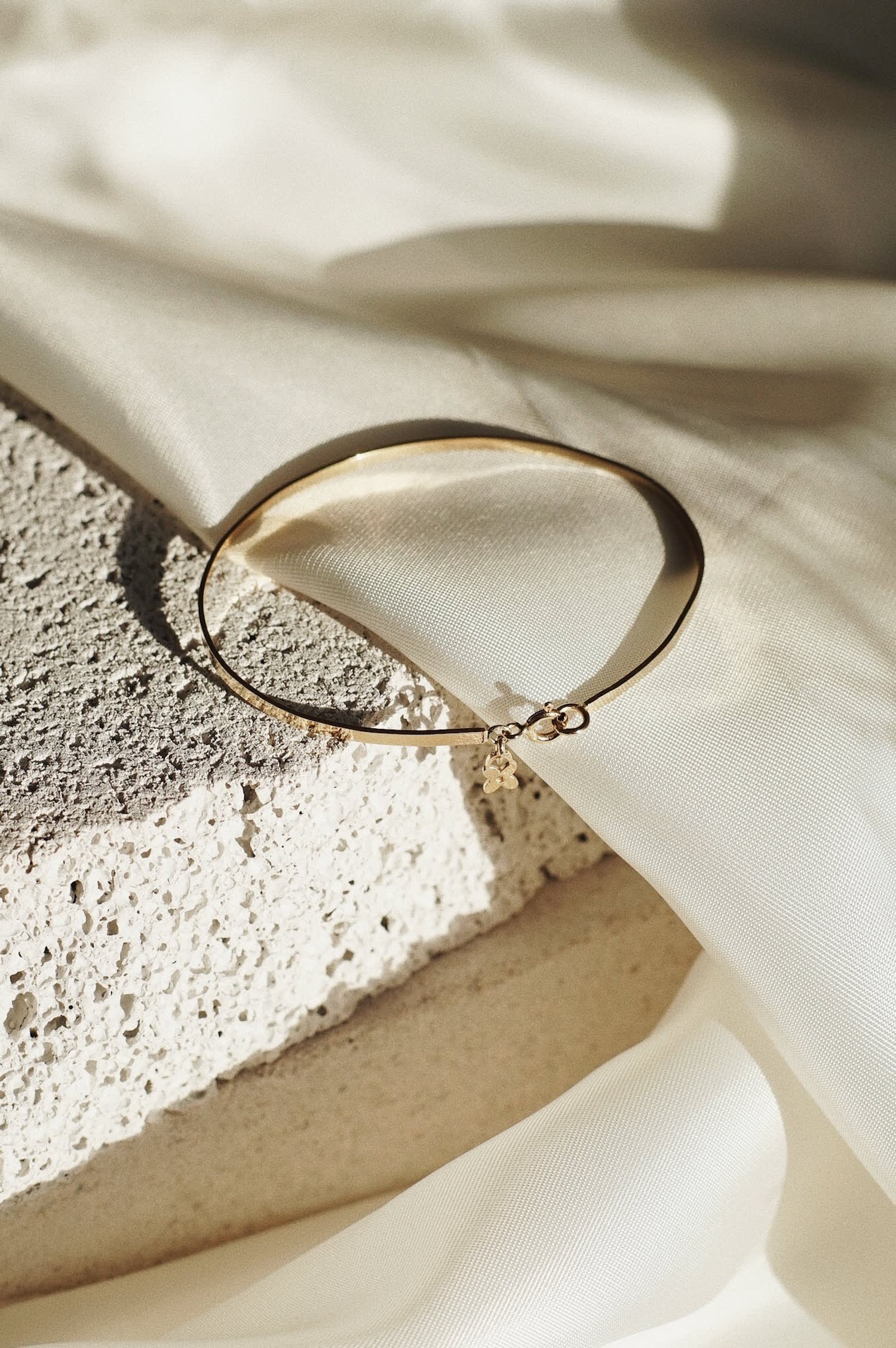 Do you ever struggle to stay inspired?
Yes. I've had quite a few insomnia nights lately, and instead of trying to get back to sleep, I started to get up. Those have been the most effective hours on the bench lately - the city is asleep, my kid is asleep, and I have all the time before the day starts to think over a design and start fabricating prototypes.
Is there anyone you would love to see wearing your designs?
Emma Watson. 
Do you have a mentor?
I don't have one mentor, but I have a set of mentors and coaches for specific aspects of my business: designs, sales and overall mental and spiritual health.
If you could only wear one piece from your collection, what would it be and why?
The ply-over huggie studs. Because I have been wearing them day and night since the brand launched 2 years ago. The clasp design is frankxdaisy specific, and looks like a stud, but doesn't stick in my neck when I'm sleeping.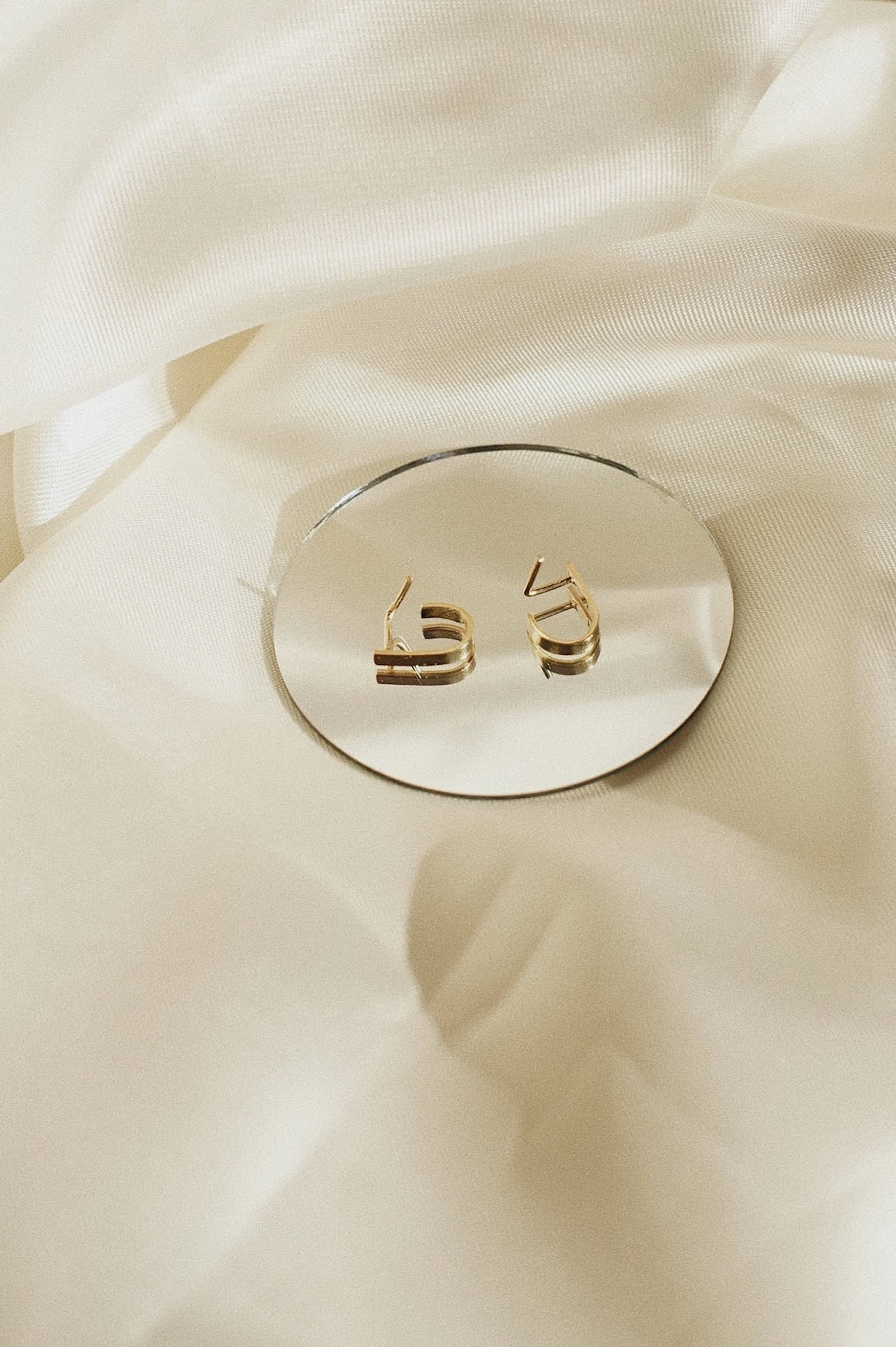 Is there another designer whose work you particularly admire?
I love the branding of Go.As.UR (also on W&B!), I love the designs of Facon Jacmin - a belgian Denim brand.
What's the best piece of advice you've ever been given?
A luxury brand does not need a full and entire new collection every 6 months. The pieces last, feel free to design and launch new pieces when you are ready. This advice came from Elegnano's designer Katrien Herdewyn, whom I've met in San Francisco.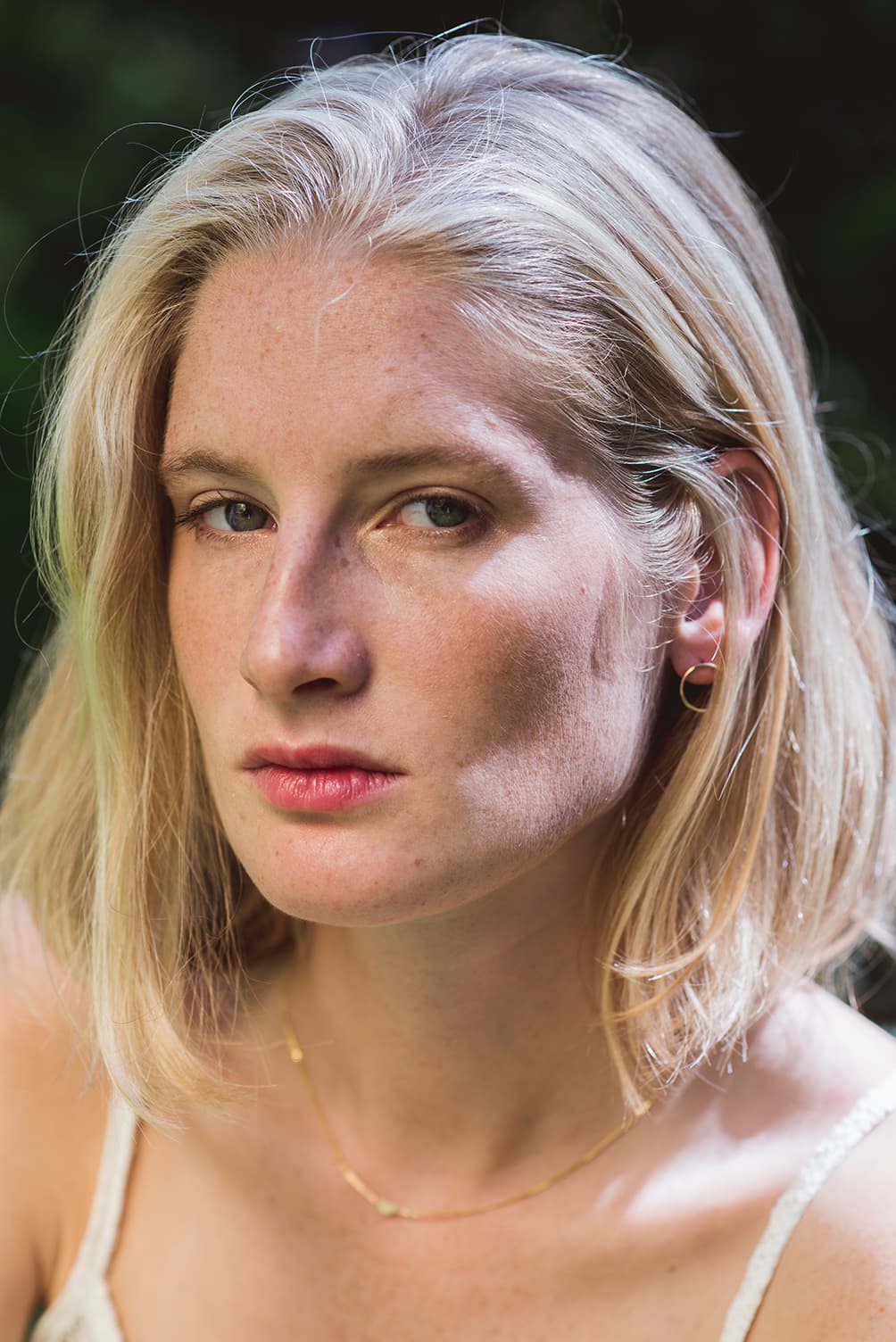 What drew you to Wolf & Badger?
The window 'on the world'. The listing on W&B is a test to see whether frankxdaisy is ready to go beyond the Benelux. It is a way to show our products to so many more people, in a very risk-light manner. To be able to do that, alongside other brands who share the same values is why we want this! 
Where do you see the brand in 5 years?
A complete fine jewelry collection, that means: diamonds and pearls. I have been looking for sustainable suppliers and cutters - but as a small brand it is hard to reach the right people.
I hope frankxdaisy is an inspiration for other jewelry brands to source 'positive gold',
And at last I hope the brand can grow alongside W&B!