Isla Apothecary is a clean beauty and wellness range for women seeking alternatives to traditional skincare. Borne out of Kate's belief in the power of natural and organic, Isla Apothecary products contain within a synergy of unique life forces, rich aromas, and potency. We spent five minutes with Kate to hear her thoughts on botanical-led skincare rituals. 
How did Isla Apothecary begin?
Over the last almost 15 years, I've worked mainly in PR & Marketing across several different sectors. In 2014 I completed a Graduate Diploma in Law, and I was almost about to go to law school, but I was feeling the pull of working on what Isla Apothecary was to become. So when I was at that crossroads, I decided that the law wasn't for me and I started to slowly create Isla Apothecary. The first step was the decision to take my experimentation with natural ingredients to a new level, which had begun many years prior. I started to go on relevant courses, whilst in the background working on the business side of things. The major starting point was the confidence those courses gave me to get the product development underway. 
Have you always been interested in the beauty industry?
Yes. I've been using products in a ritualistic way since I was a young teen and as I entered my twenties, I was becoming more curious about products I was using, shunning complicated regimens, and seeking out alternatives.… and even sometimes keeping it simple and just using raw materials i.e. I would bathe in oats. As I entered my 30's, and my skin and other needs changed, my approach also changed and that approach wasn't catered for in the mainstream. 
How did you begin to develop your products?
Courses, experimentation with raw materials, handing samples out to friends and family, and using feedback to tweak the products I had developed.
What have been the highest and lowest points on your journey so far?
I think the biggest high is that I get to do this, and I am grateful for that every single day. I'm not sure I would call it a low point, but certainly the lead up to launching brought up all sorts of challenges that I had to deal with very quickly and in some ways, was forced to abandon some of my original ideas. It's a cliché but the learning curve to carry on and move forward with the best possible solution, was valuable!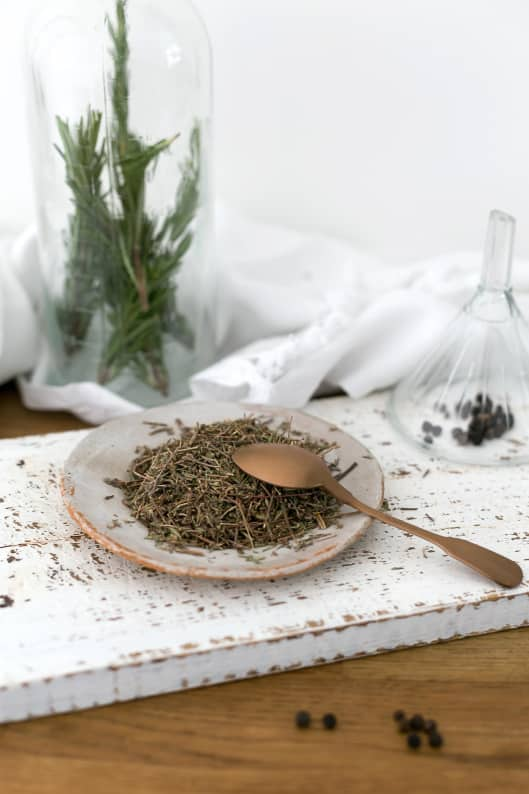 How would you describe your customer base?
My customer base is primarily made up of people that have a real interest in the ethos of the brands they invest in, and this cuts across age, gender, income etc. They care about the products they use in that they want only natural and organic options for their skin, and they have a general concern with taking care of themselves in a holistic way. 
What do you do when you are feeling uninspired?
That rarely happens to be honest! If anything, I have to reign it in at times. At the moment, I am very focused on the range as it is. Lots of amazing things are happening and that keeps me energised, creative and productive.
What is your evening skincare routine?
I cleanse with MOA's Green Balm, which I love! After which, I massage a few drops of Immortelle Scar + Blemish Oil in to my face. I sometimes use hydrosols (by Oshadhi) to spritz at the end.
Why is using natural/organic ingredients in your products so important to you?
It was my personal experience of natural/organic ingredients and aromatherapy that I wanted to share and to be able to offer in the products. We celebrate beautiful and lovely ingredients, and this is what lies at the core of what we do.  My belief is also that the experience of natural and organic ingredients can't be matched by synthetic counterparts.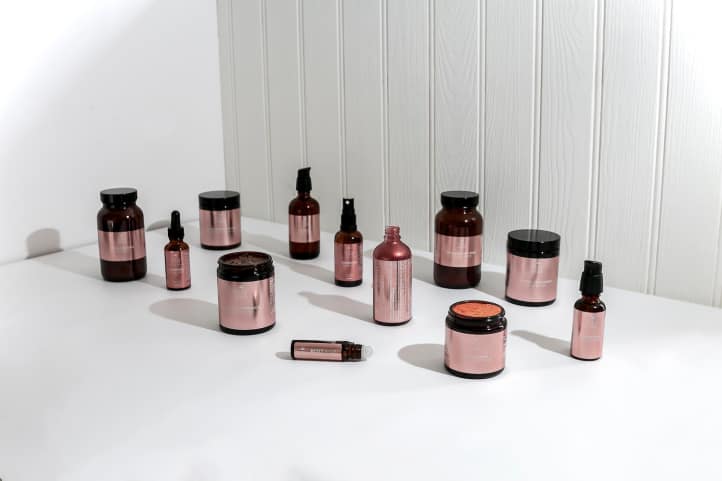 What is your go to product from your range?
For my face: Immortelle Scar + Blemish Oil 
For my body: Coffee + Cinnamon Body Polish
Do you have a mentor?
I do actually. I met her by chance at an event earlier this year - timing is everything, and she is a lovely, supportive, successful woman in business, and she helps me to stay focused.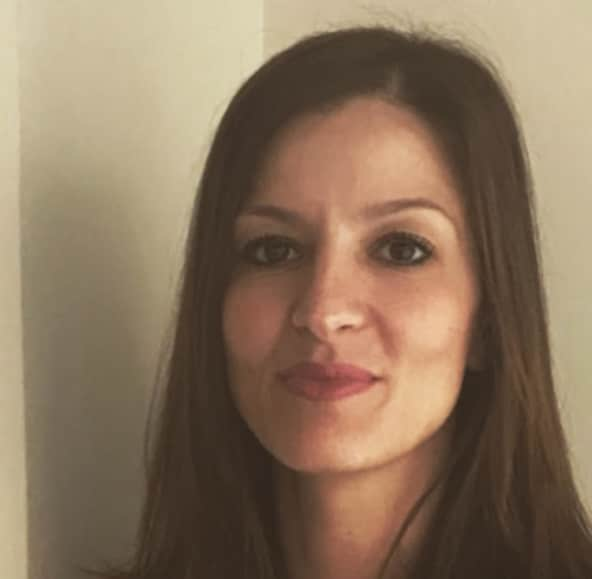 Is there another brand whose work you particularly admire?
AS Apothecary. Founder Amanda Saurin, is so involved in every aspect of the process and she grows much of the ingredients used in her product range too. 
What drew you to Wolf & Badger?
The diversity of brands, and the support for those brands, especially young ones like mine. 
What's next for your brand?
We are working behind the scenes on a limited edition product in time for Christmas, and a few new products that are in testing, which I hope to add to the line in time for Spring 2018.