MISHA VAIDYA is a ready-to-wear womenswear brand dedicated to creating timeless pieces for the modern woman. Established in London by mother-daughter team Hina and Misha Vaidya, the brand embodies a professional-girl-meets-party-girl sensibility, and reflects a refined feminine aesthetic with collections of elevated basics, separates, dresses, jackets, tees and accessories. Their contemporary collections echo ideals rooted in purposeful, ethical and intentional design. Inspired by the intricacies of culture, people and the earth's natural beauty, MISHA VAIDYA strives to create garments as beautiful as they are sustainable. We sat down with Misha to find out more about her brand.
How did MISHA VAIDYA begin?
I was inspired by my Mums love for getting dressed up, having fashion shows before meetings and always customising her outfits to express her personality (despite being in a male dominated, corporate setting). Fast-forward, I wanted to do the same; lucky enough to participate in numerous New York Fashion Week's, I started to really understand what was important to me, industry-wise. Since, I've made sure to prioritise authenticity, to stay fully open to possibility and to enjoy the journey of learning, unlearning, adjusting and growing with those we're fortunate enough to call customers. 
I actually started the brand, designing special occasion and evening-wear. Then, around 6 years ago, I rebranded entirely, and that's when Misha Vaidya was born. My interest in ethical fashion was really growing, and I felt it was necessary to make the switch from eveningwear, where garments are often only worn once, to contemporary ready-to-wear garments made to be worn over and over again, with sustainability and intention in mind.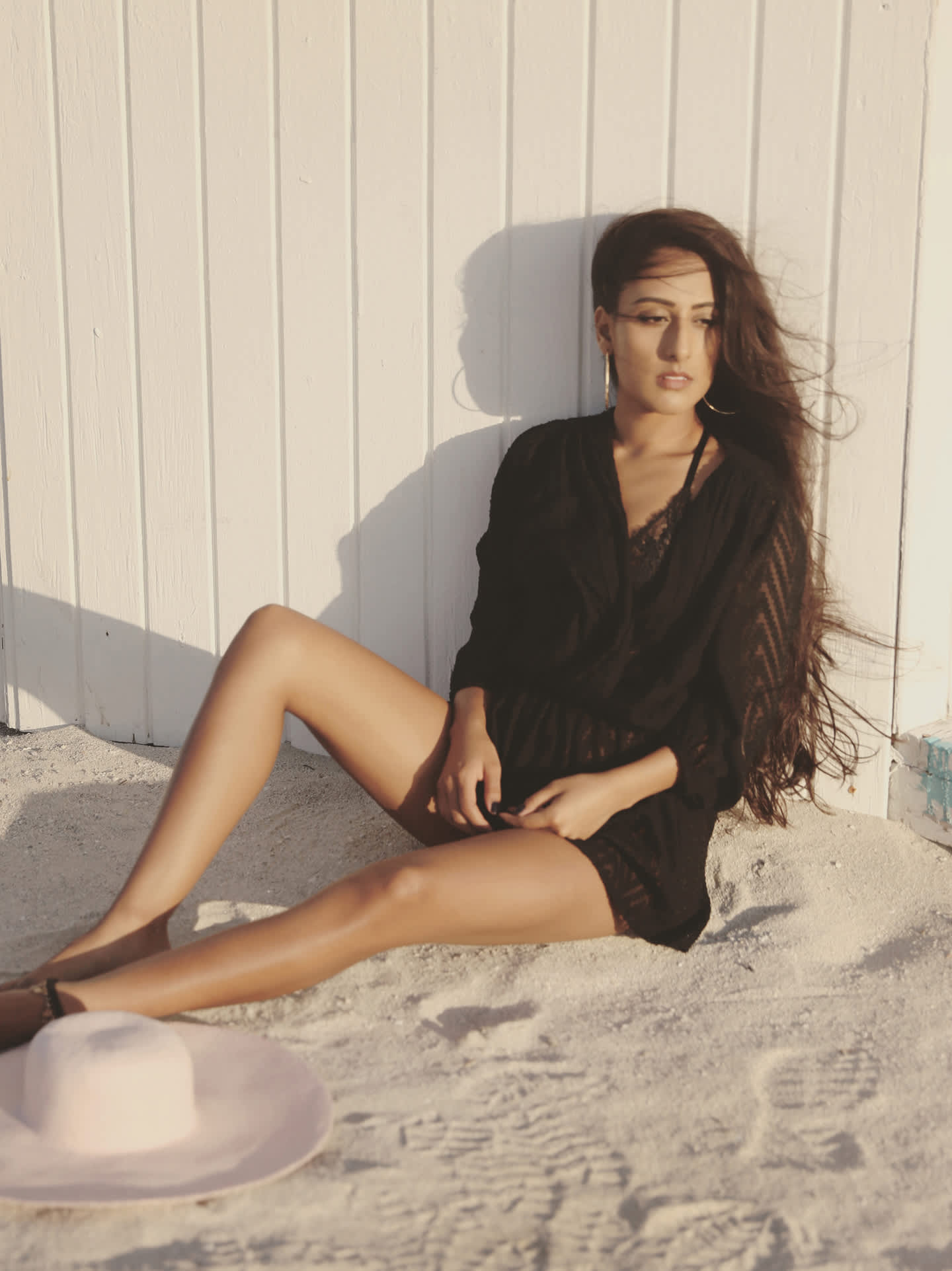 Have you always been interested in fashion?
I was always interested in art; in drawing, colour, texture and painting a story for someone without the use of one word. Fashion provided me with a means to channel my individual loves into one specialty. 
What have been the highest and lowest points on your journey so far?
Highest: Receiving feedback from our customers, and hearing how a piece impacted them positively, and made them feel good about themselves. 
Lowest: 2020 was, as for everyone, a year filled with uncertainty and fear, in life and in business. We had to work harder and shift gears to remain accessible and sensitive. With that being said, we feel there's strength in knowing that we weathered the storm together.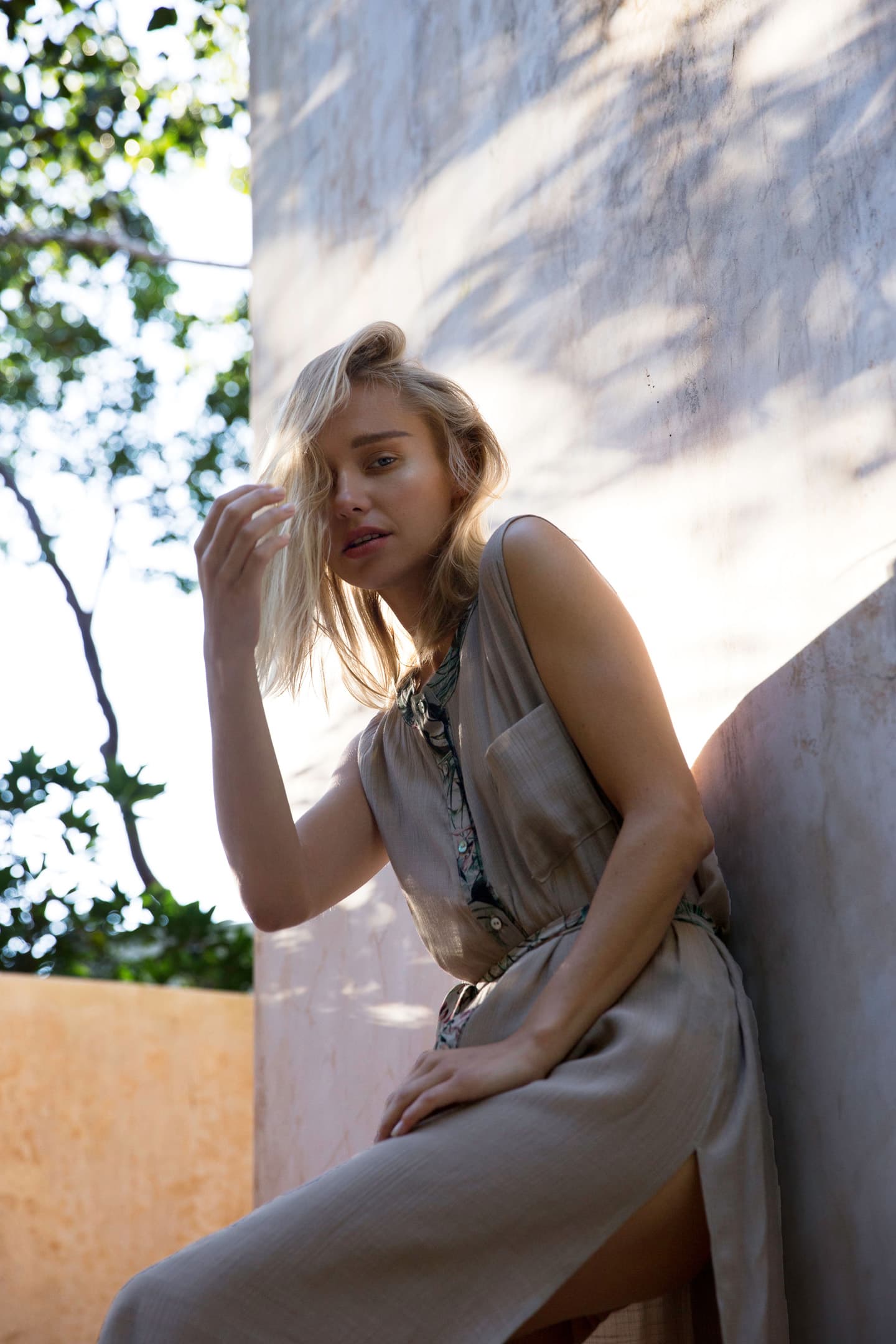 What are the morals you run your brand by?
Our goal is simple: To create pieces rooted in purposeful, ethical and intentional design; never at the expense of our planet or people, always with the sole intent of empowering.
What was the inspiration behind your latest collection?
The great outdoors and our love for the natural beauty of the Hawaiian island, Kauai. Its ruggedly handsome physique, its volcanic heart, calming oceanic tone, and playful, rainforest-like sensibility. 
How would you describe your customer base?
The modern woman: she who has the courage to be vulnerable and successful, traditional and rebellious, all while expressing her individuality with an unfiltered authenticity.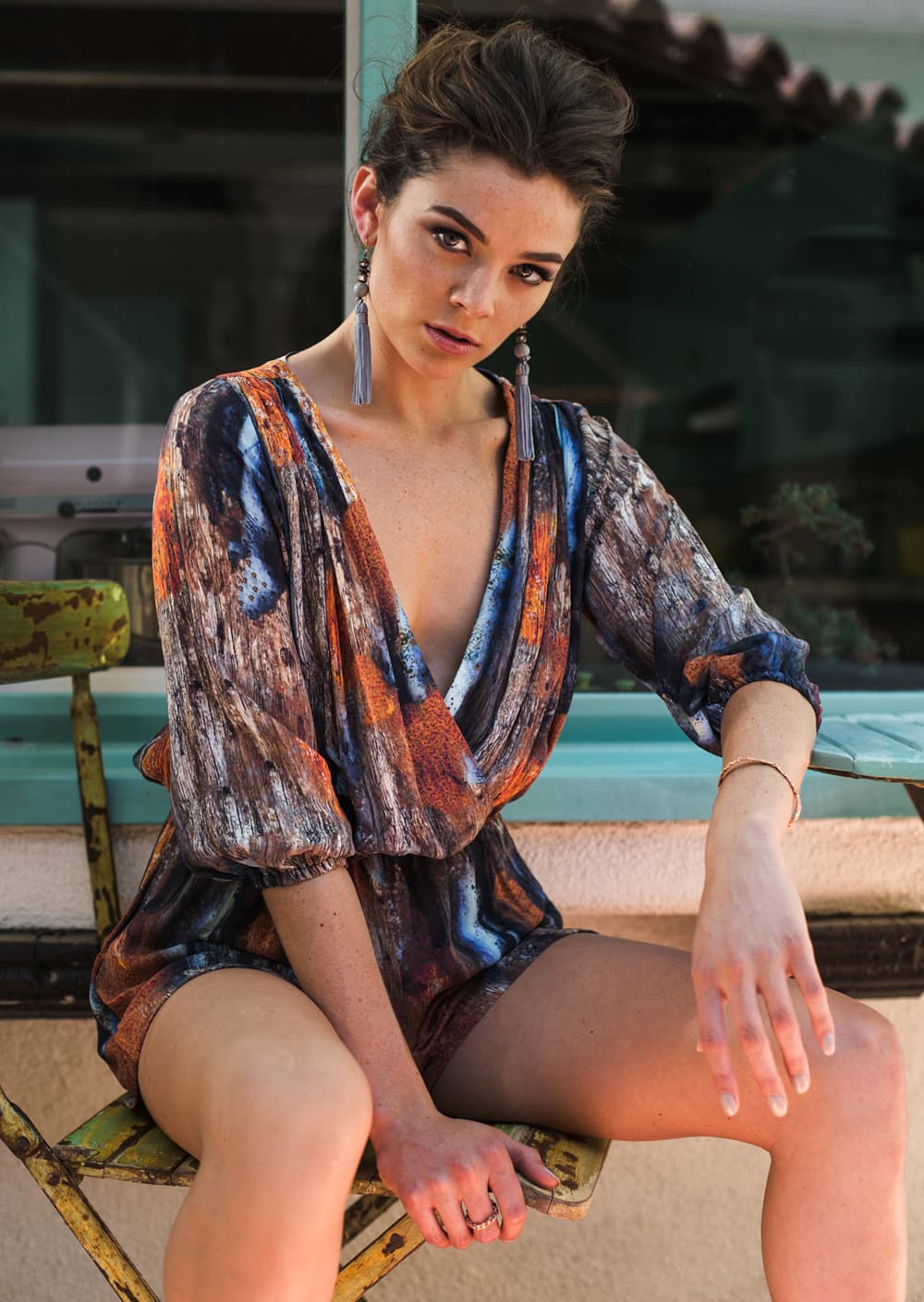 Do you ever struggle to stay inspired?
Inspiration is something that I feel flows freely, it's always present, but not always easy to channel into creativity. Hence that occasional (dreaded) feeling of creative fatigue. I've found that my antidote is collaboration. Through working with countless creative geniuses; bouncing ideas back and forth, sharing goals and sparking new light into the entrepreneurial sphere has allowed me to remain excited and inspired.
Is there anyone you would love to see wearing your designs?
There are so many talented and beautiful style icons to choose from, but honestly, the type of person that we most enjoy seeing our pieces on, are the beautiful women who exude confidence, strength and love while wearing them.
Do you have a mentor?
My Mum, without a shadow of doubt. I consider myself lucky every day.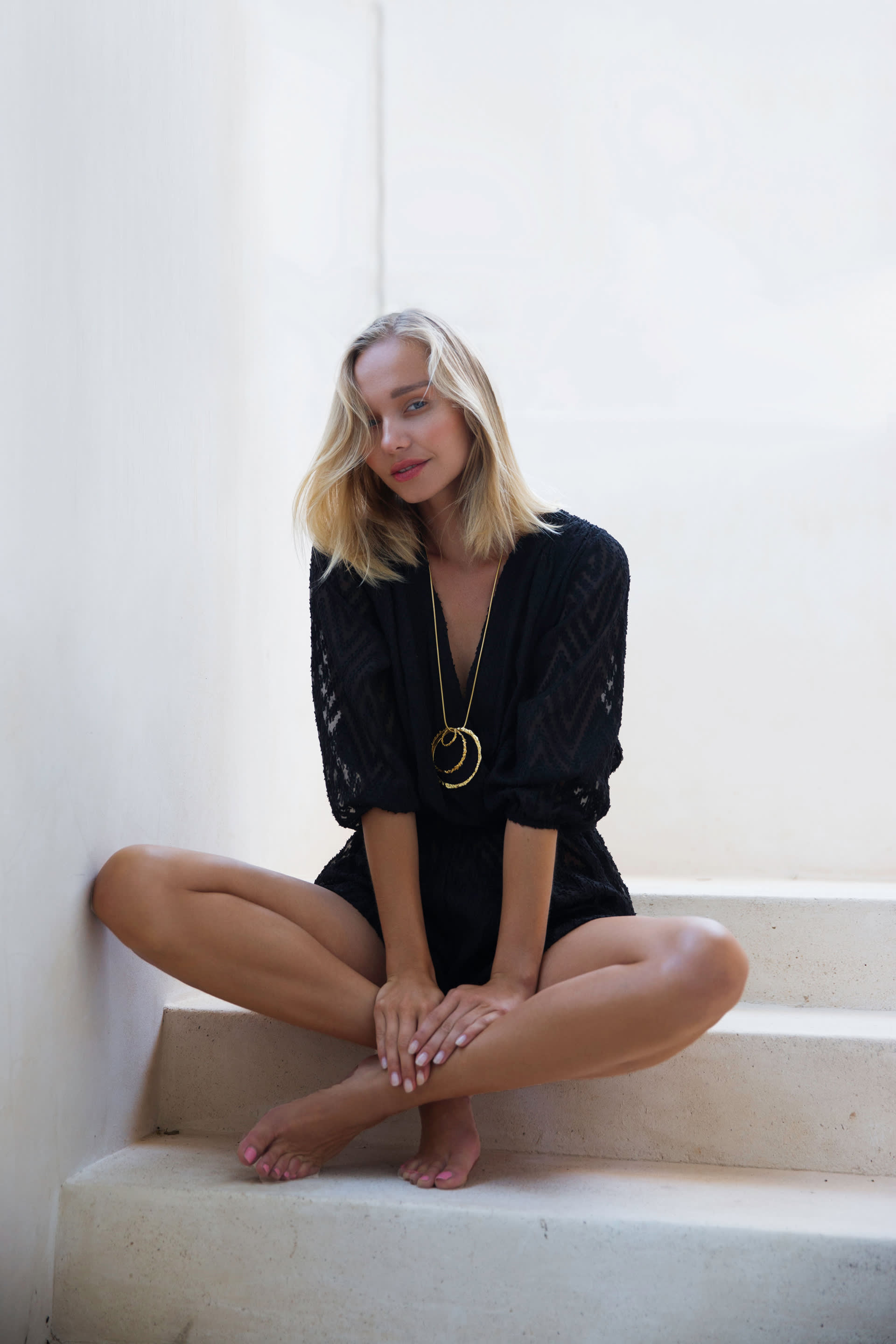 If you could only wear one piece from your collection, what would it be and why?
I'm not sure I'm supposed to pick favourites, but if I had to choose, the Kauai Skirt. It's become a true staple in my wardrobe, and acts as the perfect transitional piece; day-to-night, summer-to-winter. With a simple white tee, a slinky date-night top, flats, heels, tights, it's one of those wardrobe heroes!
Is there another designer whose work you particularly admire? 
I'm inspired by many of the greats. I've always gravitated towards the simplicity and femininity displayed by the Chanel fashion house. I appreciate their approach towards power dressing, strength and individuality 
What's the best piece of advice you've ever been given? 
That no one is me, and that's my superpower. We live in a world that encourages comparison at every corner, whether it's through a magazine, billboard, or on all these lovely little social platforms. A world designed to make us uneasy, to make us doubt ourselves and often to encourage that awful little internal self-confidence battle. Love yourself and own your reality without apology.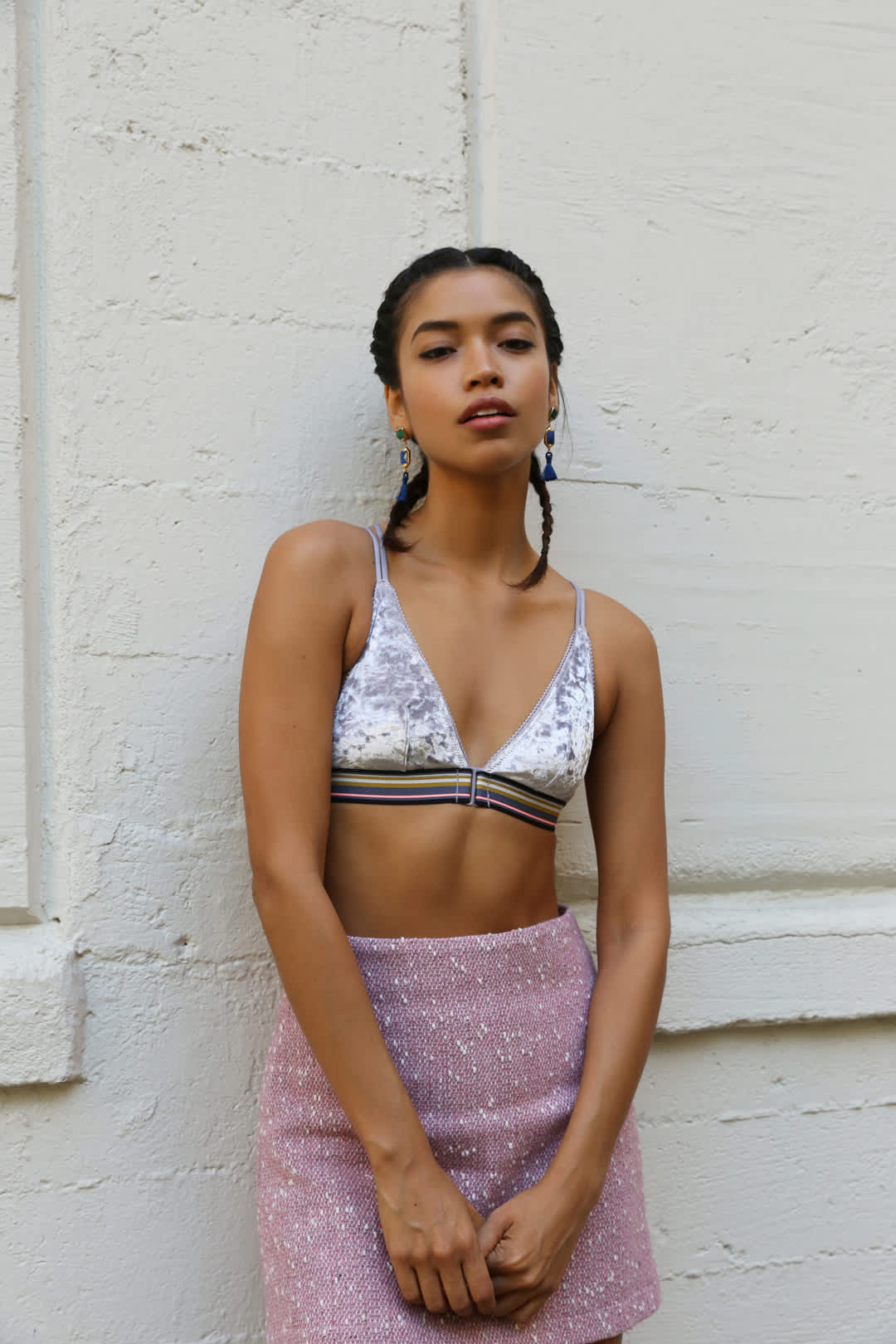 What drew you to Wolf & Badger?
What didn't?! We dreamed of being stocked with Wolf & Badger for years! Collaborating with like-minded brands, platforms and people is really important to us. Not only are Wolf & Badger promoting sustainable and ethical practices, but they're also supporting independent designers through their platform. 
Where do you see the brand in 5 years? 
We hope to see Misha Vaidya continue to evolve into a brand worn and celebrated by women around the world. Our focus will remain on producing high-quality pieces as sustainable as they are beautiful. We want a woman to be proud of what she's wearing, and for it to enhance her personality and charisma. In the next five years, we hope to find further innovative ways to create even more purposefully, ethically and intentionally.