Founded in 2018, My Luxe stocks a range of ethical, high quality hammam towels and travel accessories. Hammam towels are lightweight and fast drying and have become a staple in stylish bathrooms and beaches around the world. All towels are hand-loomed in 100% Oeko-tex certified cotton, produced in small batches and each tassel is hand-tied making every towel slightly unique. Their collection is produced in rural Turkey which is renowned for it's top quality cotton with longer fibres making it softer, more durable and highly absorbent. With sat down with founder Lynn to learn more about her brand.
How did My Luxe begin?
I first discovered hammam towels on holiday in the south of France where everyone uses them! I loved the bright colours and soft texture and saw how useful and multi-purpose they were. After researching the origins and where I could find the best quality products I began importing them from Turkey and working with a small producer there to design my own collection. Since then the brand and product range has grown and we now work with our producers to offer a beautiful range of hammam towels and travel pouches. We're now working on a new collection of beach kaftans that we hope to launch in the Spring.
My background is in marketing and I've worked across the whole marketing spectrum from sponsorship, events, brand and advertising. I wanted to use this expertise to develop my own brand with products I love and have a sustainable nature.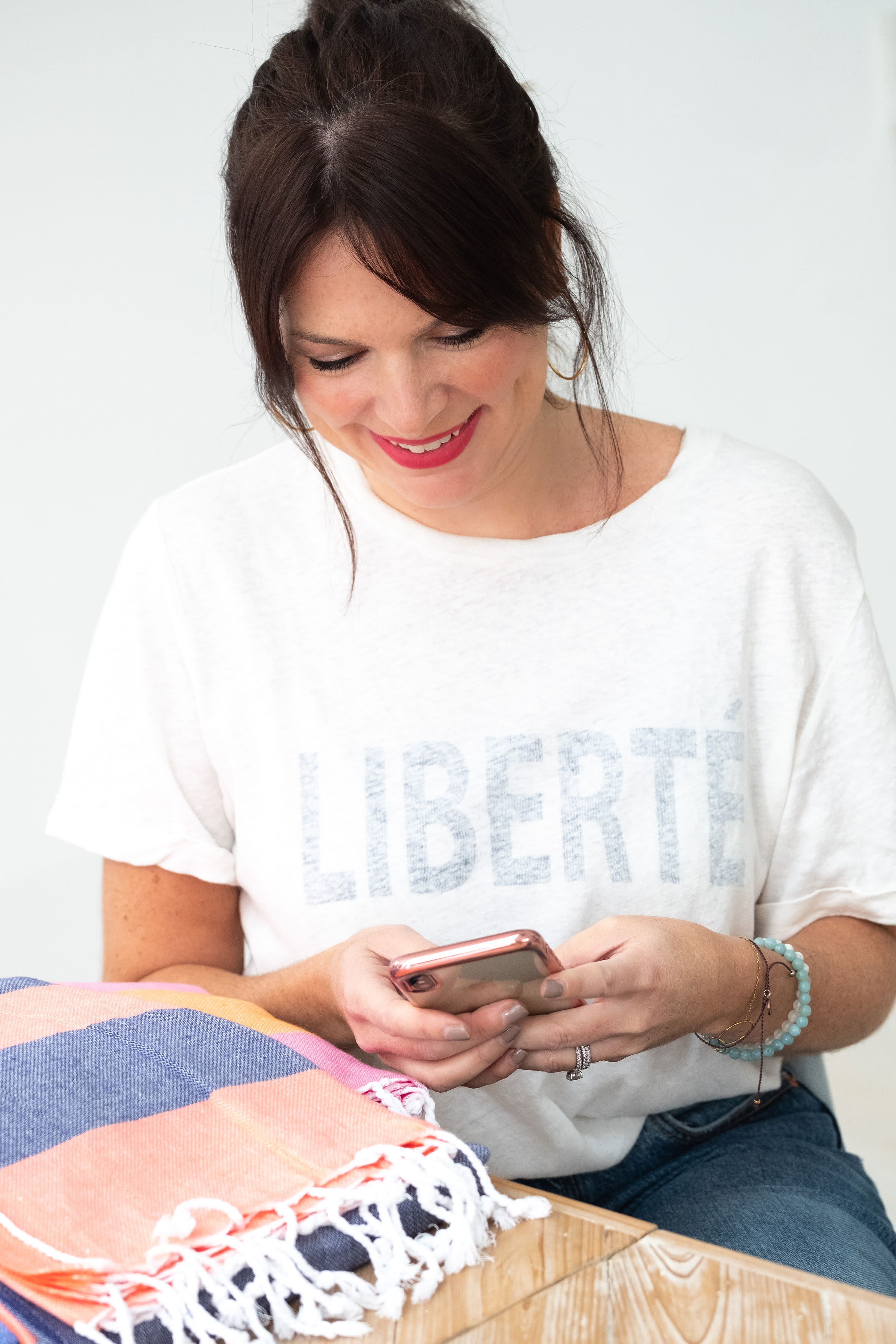 How important is sustainability to your brand?
I've always gravitated to products that are excellent quality and long lasting so this was important to me when sourcing suppliers and launching my brand. Our 100% cotton towels are made from the finest quality Turkish cotton. Turkish cotton has longer, stronger fibres meaning that our towels will get softer with each wash and will last for years.  As they are lighter and thinner than traditional towels they take up less room in the washing machine and dry fast so are much kinder on the environment.
How would you describe your aesthetic? 
Our brand aesthetic is definitely luxe beach vibes! We love happy, bright colours that remind us of summer and our collection has been designed with travel and far away shores in mind.
What have been the highest and lowest points on your journey so far?
High points have been building the brand single-handedly from nothing to a business that ships globally - I love that our collection is adorning beaches and homes all over the world.
The low points are definitely those days when you doubt yourself and wonder how you can compete in such a busy e-commerce marketplace! This is where it's been great to work with Wolf and Badger who really shine a spotlight on small indie brands like ours.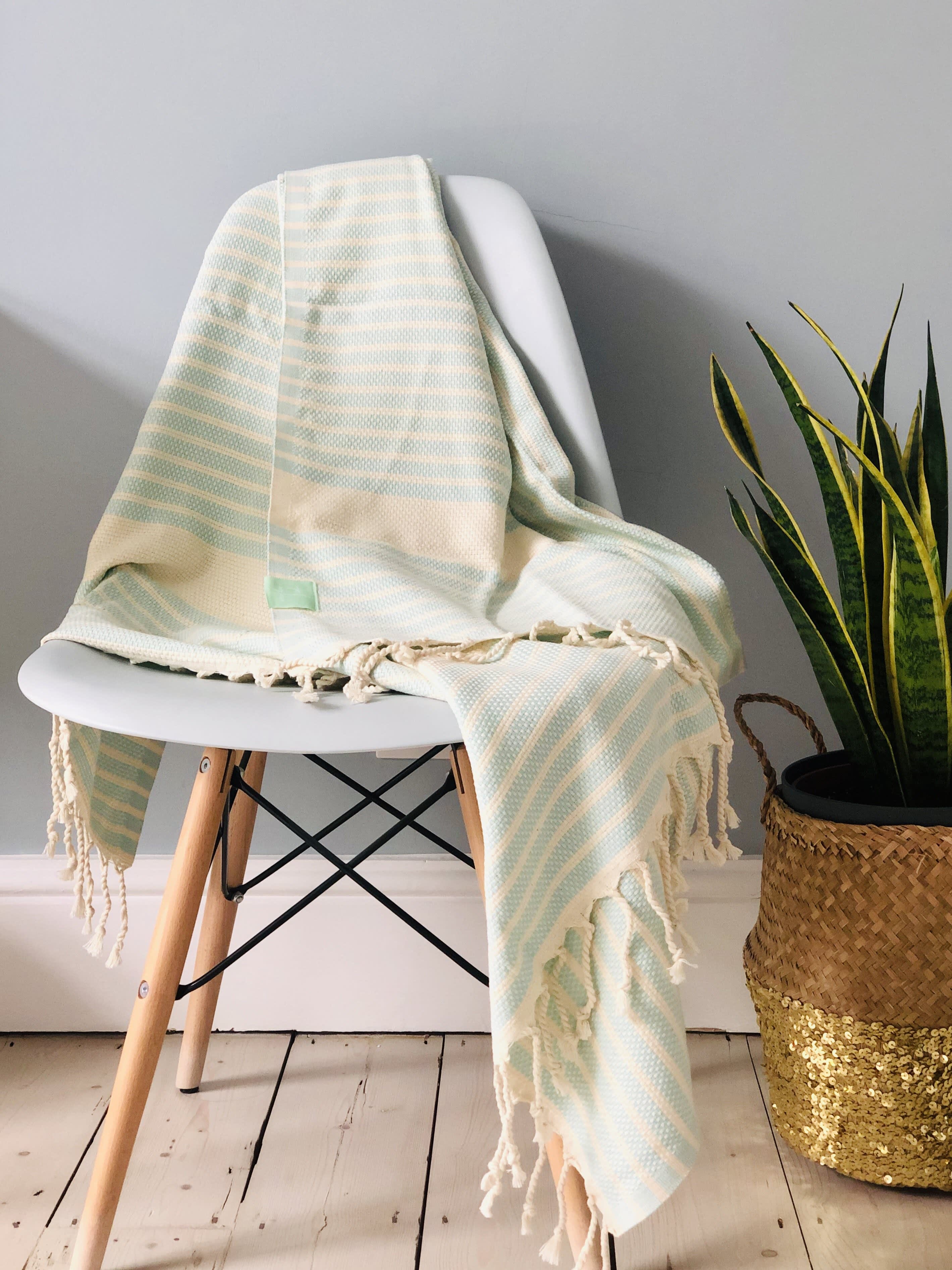 What do you love most about your job?
I love the creative aspect of designing the collection and working closely with my suppliers to get the details and quality right. I also love picking up new skills along the way - being a small brand I mostly do everything myself so I've taught myself web design, the nuts and bolts of the backend of facebook and google and even some coding!
What are the morals you run your brand by? 
Sustainability is definitely at the heart of our brand. We've designed our collection of products to last for years and be multi-purpose so you can buy one thing instead of three. Our packaging is all recyclable or compostable so we aim to tread as gently as possible on the environment.  We also believe that good quality should be affordable so we price our collection accordingly.  We have many happy customers all over the world so outstanding customer service is also a given!
How would you describe your customer base?
Our global customers are discerning and stylish - they insist on quality and love products that are beautiful and unique but also multi-tasking and functional. Before the pandemic I would have described them as frequent travellers but hopefully we'll all have more opportunities to travel in 2021!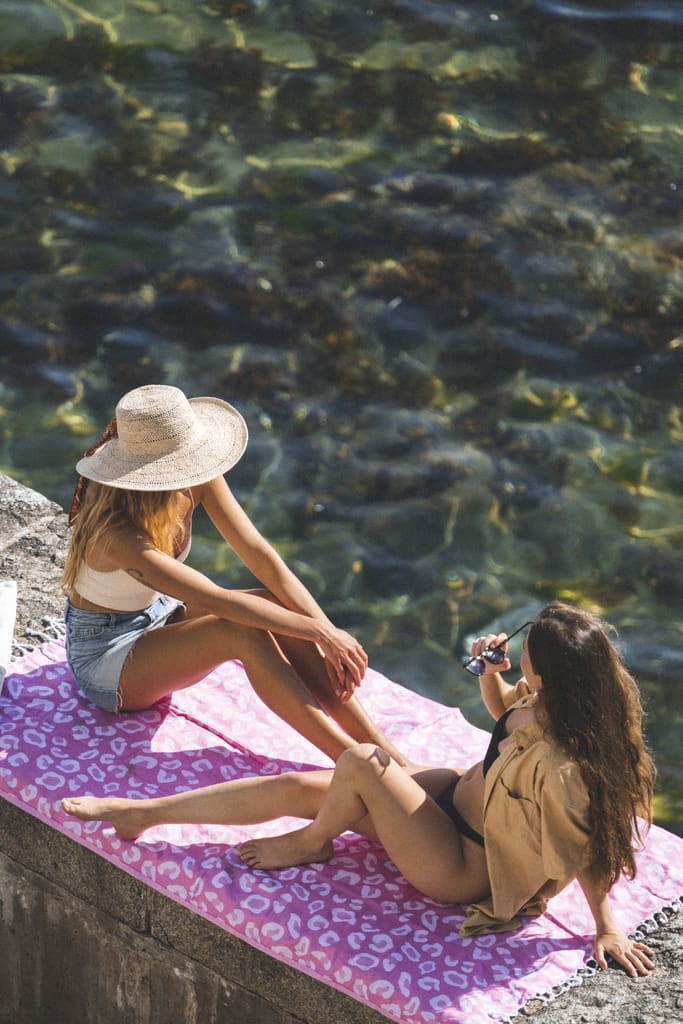 Do you ever struggle to stay inspired?
I'm always inspired by other hard working beautiful small brands - sometimes I struggle to stay motivated but then we get some nice feedback from a customer and I'm back on fire :) 
What's your favourite interior trend at the moment? 
I'm loving the trend for more colour in the home and the move away from greys and beiges.  I've recently renovated my kitchen and I went with mint green cabinets which I love.  It feels quite mediterranean and makes me smile each morning when I come down for coffee.
Can you tell us about your favourite piece from your collection?
We've just designed some new leopard print pouches with bright tassels which I love. I've designed the pouches to be one of those multi-purpose travel essentials you'll take on every holiday.  They can be used for your passport, hand gel and facemask at the airport. When you arrive you can use them for your suncream and sunglasses inside your beach bag and then at night you can take it out as a clutch bag. Like all of our products they're multi-functional and beautiful!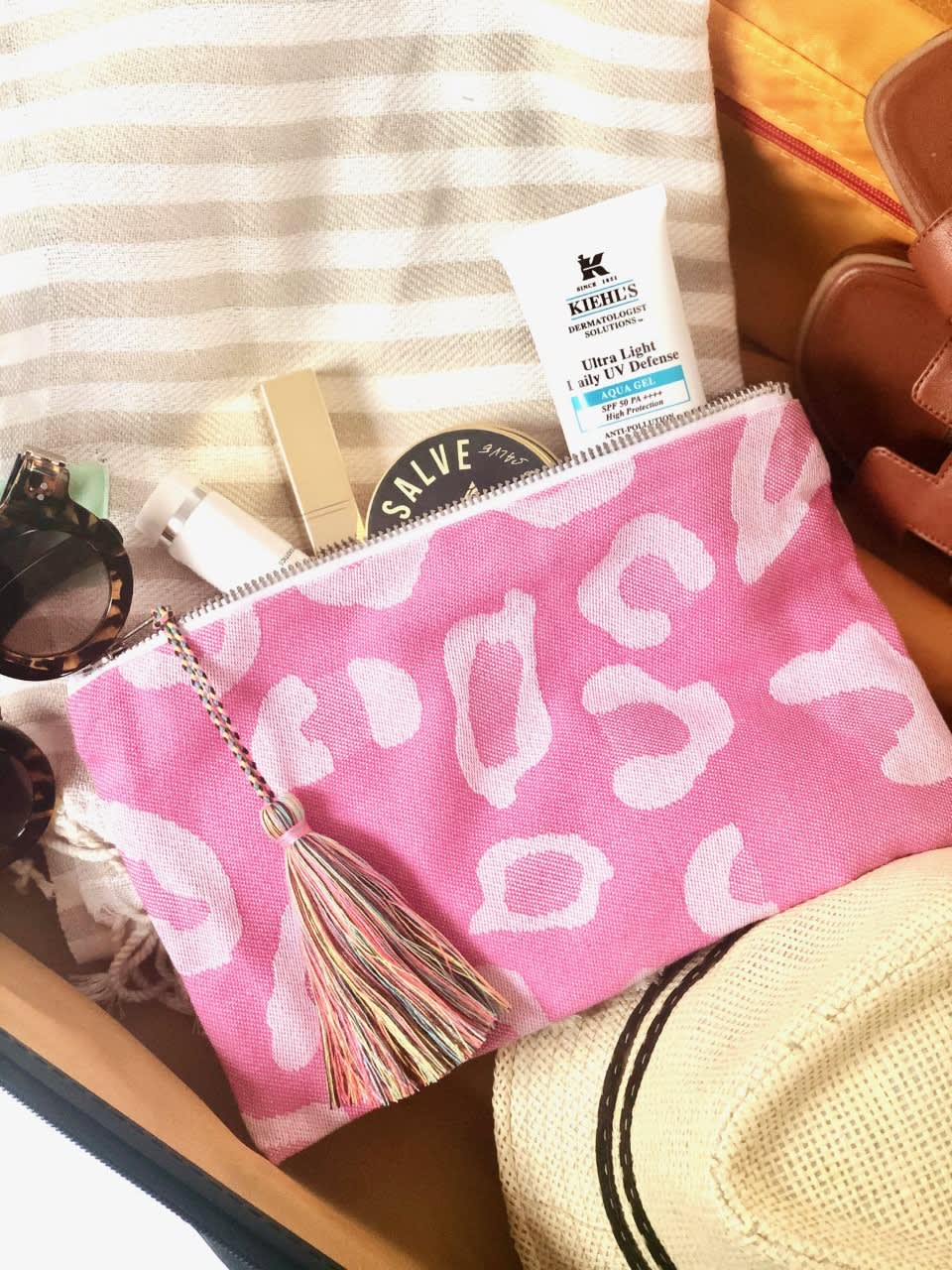 What is the most important thing you've learned on your journey?
You'll never be on top of everything - trends, technology, social media and buying habits change constantly so you always have to be ready to pivot and change strategy. I think most brands have had to adapt in some way through the pandemic so it's never being too set in your thinking of how your brand should operate.
Is there another designer whose work you particularly admire? 
Another Wolf & Badger seller Harry Rocks has a beautiful handmade jewellery collection which I love.
What's the best piece of advice you've ever been given? 
Have a very clear end goal in your mind as the thing to bring your focus back to each day. Everything else will happen around that to help you reach that goal more easily than you can imagine...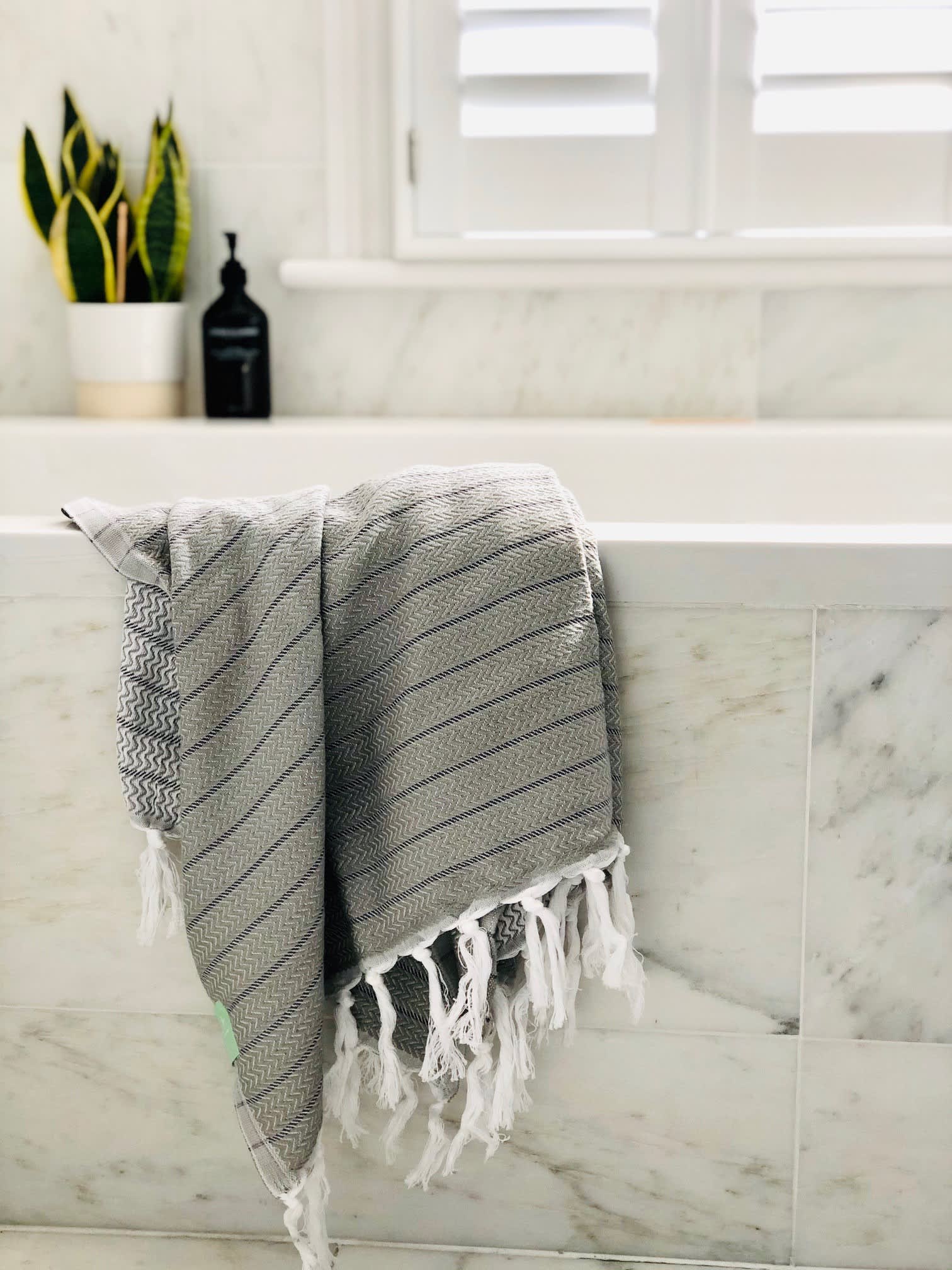 What drew you to Wolf & Badger?
Being surrounded by so many other beautiful small brands and I love that it's such a beautiful easy to navigate website - unlike a lot of other marketplaces. The brands are so well curated so I can always find whatever I'm looking for in one place.
Where do you see the brand in 5 years? 
I'm developing a new beachwear collection at the moment so I'd love our brand to be a one stop shop for each and every travel essential for our style loving customers.  I'm also working on building our wholesale customers so I'd love to be stocked in more independent boutiques across the UK and Europe.