Nonamu was born from a personal passion for preserving the Baba Nyonya way of life. Baba Nyonya is a faded but unique culture that once thrived in distinct parts of Malaysia. It fuses Chinese and Malay customs, languages, cuisine and design creating an exotic cocktail of colour and ornate beauty. We spoke to Ai Pheng to find out more about the brand. 
How did Nonamu begin?
Moving to the UK has developed my passions and appreciations for my origins and culture. It made me realise the beauty of the very unique culture present in Malaysia, especially the Baba Nyonya, also known as Peranakan. It is only natural that I create something meaningful and informative. Nonamu is intended to be a brand that tells story about this heritage.
Prior to setting up Nonamu in 2015, I was a Product Designer at Motorola in Malaysia, then with an award-winning British loudspeaker company based here in the UK. In 2014, I received the Red Dot Design Award and was exhibited in the museum in Germany. Later, I became the Marketing Manager in this loudspeaker company while creating Nonamu simultaneously.
Throughout my design career, I have been involved in projects from designing electronic and acoustic products, furniture, lightings, graphics, websites, chocolates, buildings, jewellery and fashion. What's next? Definitely something interesting.
Have you always been interested in fashion?
I never thought of myself as a fashion designer, more so a designer of objects and experiences. My mother had good taste. She was a very elegant, stylish and well-dressed woman. Since her passing away, I have inherited some of her clothes which I personally think are still as fashionable as ever. I also remember her turning mini cupcake cases into robots! My interest in creativity stems from her. 
What have been the highest and lowest points on your journey so far?
The journey of creating a brand from ground zero to what it is now in less than a year has been very fulfilling. There have been times when it gets overwhelming. It is tough juggling a day job and building a company simultaneously. As Nonamu is still at its infancy, I do mostly everything; from designing, branding, building website, marketing and sales. I will be looking into growing the team soon.
What was the inspiration behind your latest collection?
Nonamu is inspired by all things Baba Nyonya / Peranakan. This collection is all about the colourful and dainty Nyonya porcelain ware.
Do you ever struggle to stay inspired?
Finding time to create is more the struggle I am faced with. Inspiration seems to be overflowing. 
Where is your go-to meeting spot?
There isn't a specific spot as I like to mix it up a little, though Shoreditch/East London is preferred as our studio is in the area.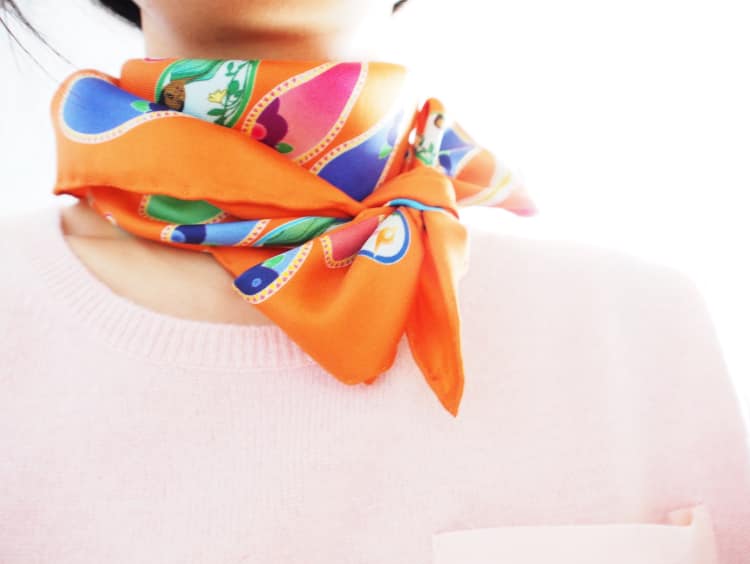 How would you describe your customer base?
My customer is someone who appreciates quality and splashes of colour in life.
Is there anyone you would love to see wearing your designs?
Oh, lots of them. To name a few, The Duchess of Cambridge, Olivia Palermo, Emma Watson, Nicole Warne (Gary Pepper), Sienna Miller and Helen Mirren.
What are the morals you run your brand by?
Be true to the brand. Each piece of design tells a story of the Baba Nyonya / Peranakan heritage and lifestyle, which is a fusion of Chinese and local Malaysian customs.
Do you have a mentor?
There isn't a mentor but I would love to have one. At the moment, I seek advice from my sisters and partner.
What apps keep you sane?
The calendar keeps me organised. WhatsApp keeps me connected with the people who keep me sane; my family and closest friends who are on the other side of the world. 
If you could only wear one piece from your collection, what would it be and why?
It will have to be the orange 'Dancing Porcelain Spoon' scarf. This piece combines my love for dancing, bright colours and the Nyonya culture. 
What's the biggest style mistake you've ever made?
The biggest mistake is wearing clothes that I feel uncomfortable in. I believe in being stylish with ease.
Is there another designer whose work you particularly admire?
Victoria Beckham is someone I admire, a working mother and designer with elegance. She has more than proven her talent, being successful in career and life.
What's the best piece of advice you've ever been given?
Follow your instinct.
What drew you to Wolf & Badger?
Wolf & Badger showcases emerging designers.
Where do you see the brand in 5 years? 
We will be an international brand with iconic pieces that are instantly recognisable.