Old Faithful is a male grooming brand utilising only natural and organic ingredients. When Gareth was house-bound for three months with a prolapsed lumbar disc, he turned to the power of essential oils for solace. We spent five minutes with Gareth to hear more about the brand's beginnings. 
How did Old Faithful begin?
I'm a qualified aromatherapist and after playing and experimenting with natural, therapeutic, and essential oils for a few years I wanted to put these skills into a more commercial environment.  I wanted to develop a brand that reflected the natural origin and quality of the ingredients I was using for aromatherapy. The name 'Old Faithful' is a nod towards the age-old history and effectiveness of the natural ingredients we use in our skincare products. These ingredients from plants and trees have seen the passage of time, and they are still as relevant today as they have been for centuries. They are an 'old faithful'. Tried, tested, trustworthy.
Have you always been interested in the beauty industry?
No. Not at all. My love for skincare came out of my passion for natural ingredients and their therapeutic properties for health and wellbeing. I am dedicated to offering excellent quality, high-performing natural products and building an ethical and sustainable business.
How did you begin to develop your products?
The very beginnings came from being stuck in bed with a prolapsed lumbar disc. Oh the pain! It wasn't a very pleasant time that's for sure. My research for ways to help me sleep with the pain led me to essential oils. I became absorbed in how they work and what they can achieve. I purchased an aromatherapy starter pack of 100 essential oils and 2 carrier oils. Lavender and chamomile helped me to relax and sleep better. Bathing in peppermint, basil and rosemary seemed to aid my recovery. From here I moved onto making my own skincare. Shave oil was the first experiment and it resulted in a great shave!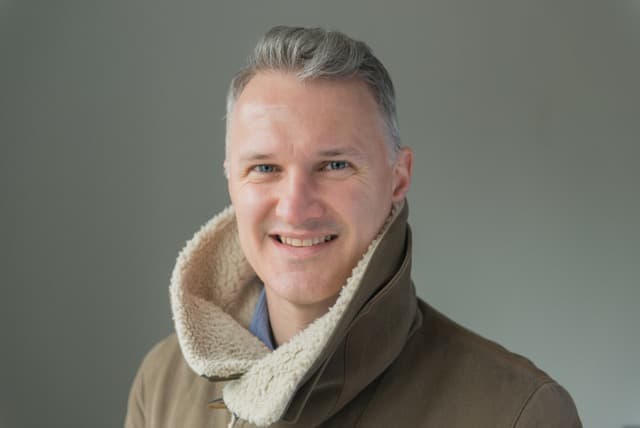 What have been the highest and lowest points on your journey so far?
I think the highest point came after developing our beard oil range. Our beard oils focus on well-structured, interesting natural scents. Learning to formulate for perfumery as well as therapeutic reasons is continuing to be an enlightening journey. The hard work paid off. Our customers were enjoying the new range and we began supplying our first retail clients who loved these products. This was a great feeling! Lowest points... well there are lots of barriers and challenges to overcome when building a business, setbacks are part of the game. I try not to dwell on these and focus on the good points. I find this is the best way to maintain the momentum which is required.
How would you describe your customer base?
Our customers are fans of Mother Nature, insist on high-performing products and want what is best for them and the world we live in. They like an adventure, are curious and kind.
What do you do when you are feeling uninspired?
I chill out, recharge my batteries, listen to funk, reggae, soul and read philosophy. I'm currently reading and listening to a lot of Alan Watts. He interprets eastern philosophy in a unique and charming way. He has a great voice, you should check him out!
What is your evening skincare routine?
I like to keep it simple. A little of a good thing is so much better than lots of mass-produced nonsense. I brush my teeth, oil cleanse using the steam method with a hot flannel then moisturise my face and beard. I also love to have a hot bath with some bath oils I make myself.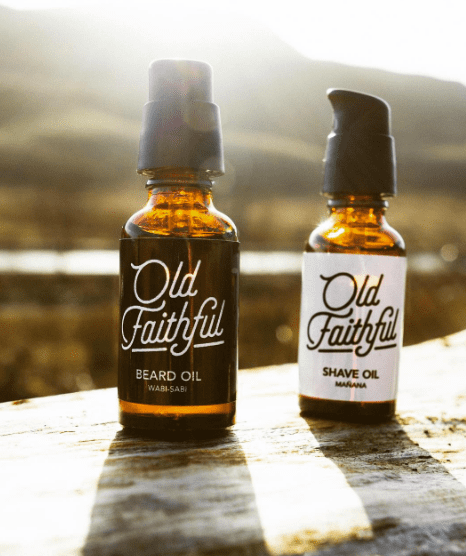 What's different about your products?
We are quite innovative and unique in the male grooming arena. We don't concentrate on any one particular ingredient like many brands. If you understand your ingredients you will know that different materials are good for different purposes. We only use the best performing oils, essential oils and other natural materials for the job at hand. We also manage to make them smell fantastic too.
Why is using natural/organic ingredients in your products so important to you?
The skincare/cosmetic industry is very similar to the food industry. I think it's more or less common knowledge now that natural, organic and raw foods are much better for you than highly processed foods like microwave meals and margarine for instance. Natural, organic ingredients for the skin work exactly the same way. The skin is the body's largest organ. Do you want highly processed ingredients and cheap synthetic chemicals responsible for looking after your skin?
What is your go to product from your range?
Hammam Moisturing Serum. It's great for all skin types, especially combination skin. It's balancing, anti-ageing, fast absorbing and puts colour in my cheeks! A little goes a long way, and I love the neroli and cedar wood scent.
Do you have a mentor?
Not at the moment. But I would like to find a business mentor. I think my yoga practice helps to keep me sane and calm in most instances which helps.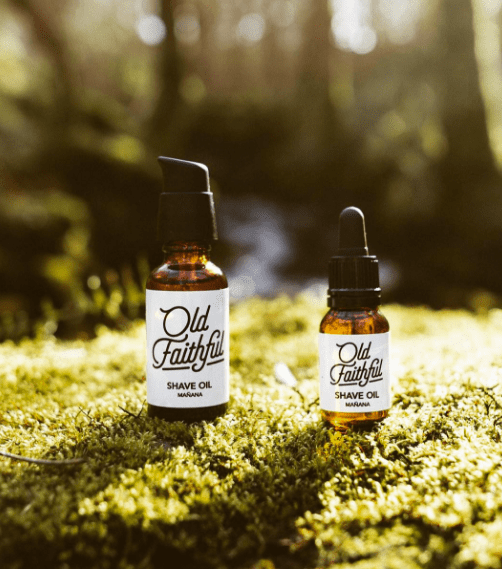 Is there another brand whose work you particularly admire?
There are quite a few brands I admire for various reasons. I have always liked the Aesop brand for their clean, minimalist design. I remember them as a small cult brand. Look at them now! I also really like what Haeckels are doing.
What drew you to Wolf & Badger?
Wolf & Badger is a great brand, has a great look and has excellent website traffic. With offices in New York and London, and a great outlook, I would like to grow my business with you guys.
What's next for your brand?
There's so much! I want to continue adding to our core shave and beard ranges with balms and other products. A website update is on the cards. Our first unisex product, Makers' Balm (hand balm), is receiving great reviews so I would like to develop more unisex skincare products. I make a mean foot balm so that may make an appearance at some point.