Founded by designer Vicki Taylor in 1999, taylor combines thoughtful, sophisticated design with quality materials. The pieces endeavour to empower and elevate a sense of self through unexpected design details and unparalleled styling experiences. taylor's fabrications are imported from leading European and Japanese mills, and are responsibly manufactured in New Zealand wherever possible. We sat down with the founder Vicki to learn more about her brand.
How did taylor begin? 
taylor began over 20 years ago when I saw an opportunity to bridge the gap between boutique and mainstream fashion, which was not available in our home country New Zealand at the time. I wanted to create high-end, beautiful quality garments that could be worn in interesting ways, made of luxurious fabrications. 
At taylor, our ethos and values are hugely important to us. We foster individual creativity and experimentation. We love to empower women to be their best selves through our inspired design. There is that feeling when you put something on and it suits you and your lifestyle, pushes your boundaries just a little, gives you confidence and soon it becomes that piece you wear every time you need to have a great day and not worry about your outfit.
I love designing collections that are proudly from New Zealand and effortlessly integrate into your world and elevate your sense of self.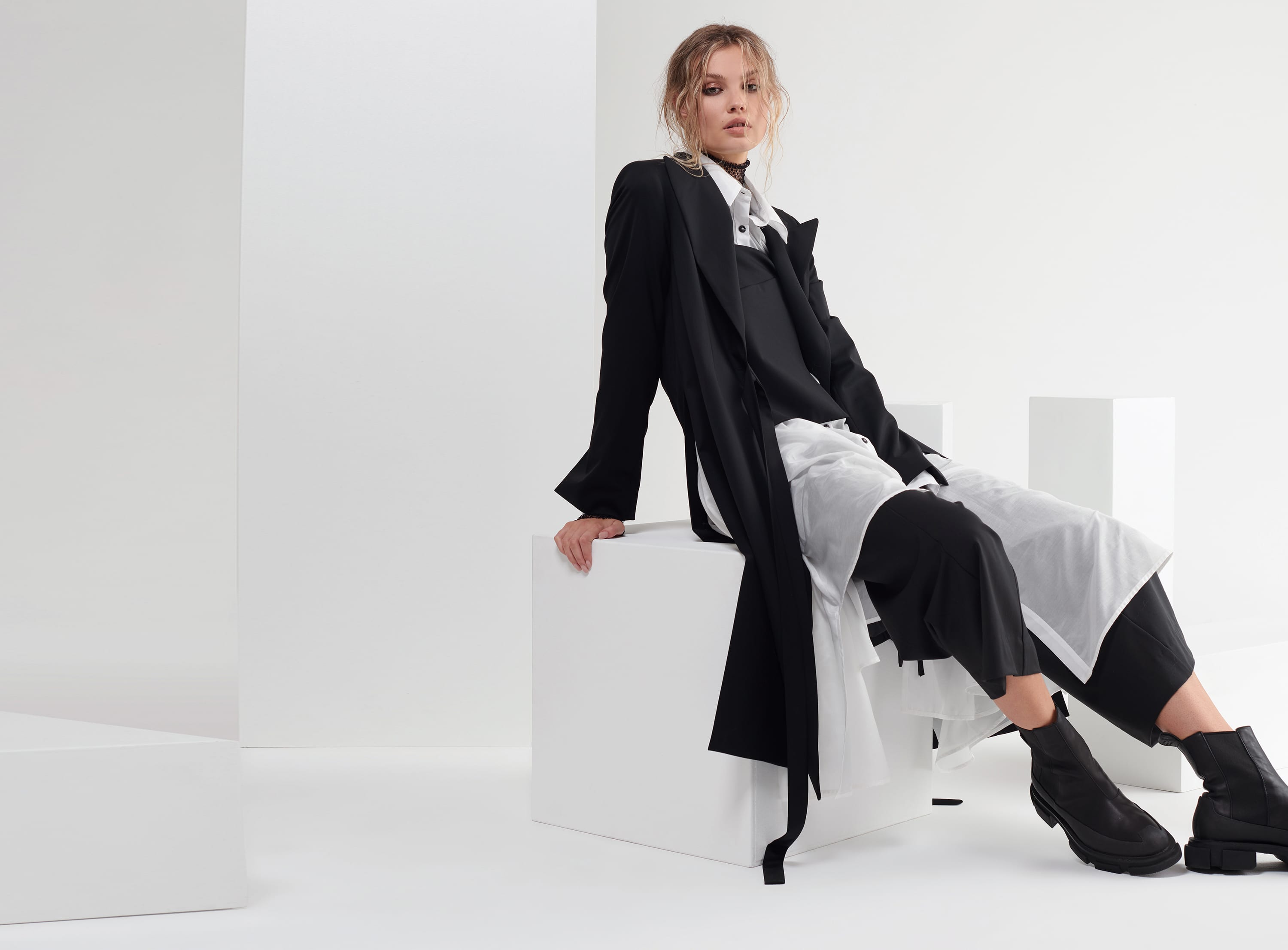 Have you always been interested in fashion? 
I always knew I wanted to work in fashion as my family have been part of the industry for three generations. My father and grandfather were in the textile trade, and I moved into the design field. I left New Zealand at 18 years old and studied a degree in Fashion Design in Melbourne, Australia. Melbourne is a city that celebrates design, it gave me a wider perspective and was an important learning curve for my career. It enabled me to stand on my own two feet away from family expectations. Following that, I worked for a large corporate fashion house in New Zealand as their head designer for 5 years, then I stepped out and started my own company when I was 28 years old!
These days I get to enjoy going to work every day, each day is never the same and I am consistently creatively challenged. We are always conscious of our environment and always working to improve and lessen our footprint on the land. This industry is not just about having a good idea, a good season or a good range. I am now 22 years into this industry and I still keep trying to be better than the season before.
What has been the highest and lowest points on your journey so far? 
I am very spoilt to love what I do – I communicate through clothes and I love making women feel great about themselves. I am lucky to work with such a talented network of kind, caring and creative individuals at taylor, who all share the same goal.
My highest point was opening The Shelter, a beautiful store in Auckland, New Zealand that brings together local and international designers into one space where we dare to disrupt expectations and let our designer's stories be uncovered. We love bringing together creative ideas that are both tactile and timelessly elegant. The Shelter won three interior design awards and our reputation as a design store is probably better recognized internationally than locally.
My lowest point was having to temporarily close our five retail stores during the covid lockdowns in New Zealand and having to figure out a way to keep my 30 staff employed through very, very challenging conditions in 2020.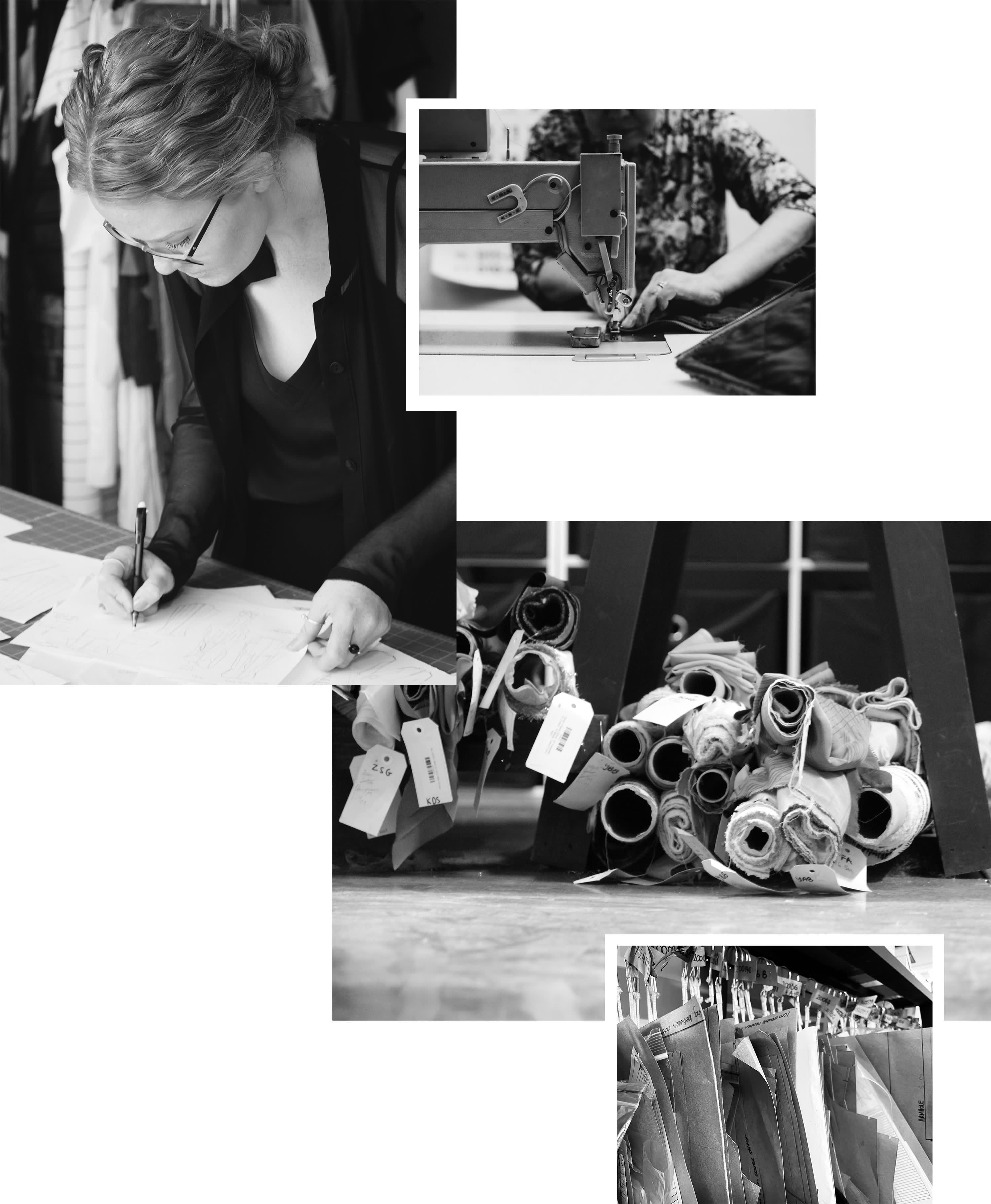 What is the inspiration behind your latest collection? 
Inspiration for 'Fracture' evolves from the sculptural geometrics of Joel Shapiro to the vertical parallelogram explorations by Richard Serra in the 1980s. Looking past the singular planes we are drawn into the negative spaces, the angles and shard like forms created within the intersections of uneven surfaces. A linear dissection of flat surface then reflected to create further dimensions and angled imperfections. The transformative nature of the garments result in pieces that transcend seasonal change and reflect the different moods of the wearer.
How would you describe your customer base? 
The taylor woman composes her style in a way that is always individual to her. She is intelligent, cultured and driven, often working in creative industries. She is a conscious consumer, who values quality, ethics and good design across all aspects of her life. The taylor client is creative with her personal style, while maintaining a sophistication defined by her lifestyle.
Do you ever struggle to stay inspired? 
Never! Although, I can say I have spent 20 years wondering if this would ever be the case. I am a textile lead designer so if I see a beautiful fabric, it tells me what to make in it and its drape and flow will dictate the design. 
When the world gets a bit chaotic, or I am pulled towards the administration side of the business balancing numbers, I will quietly question myself where my creativity has gone. Then I just need to see a beautiful inspiring piece of artwork by a favourite artist and that will give me time to let my brain slow and go quiet, then often in the middle of the night when the world is still, my creative side kicks in again.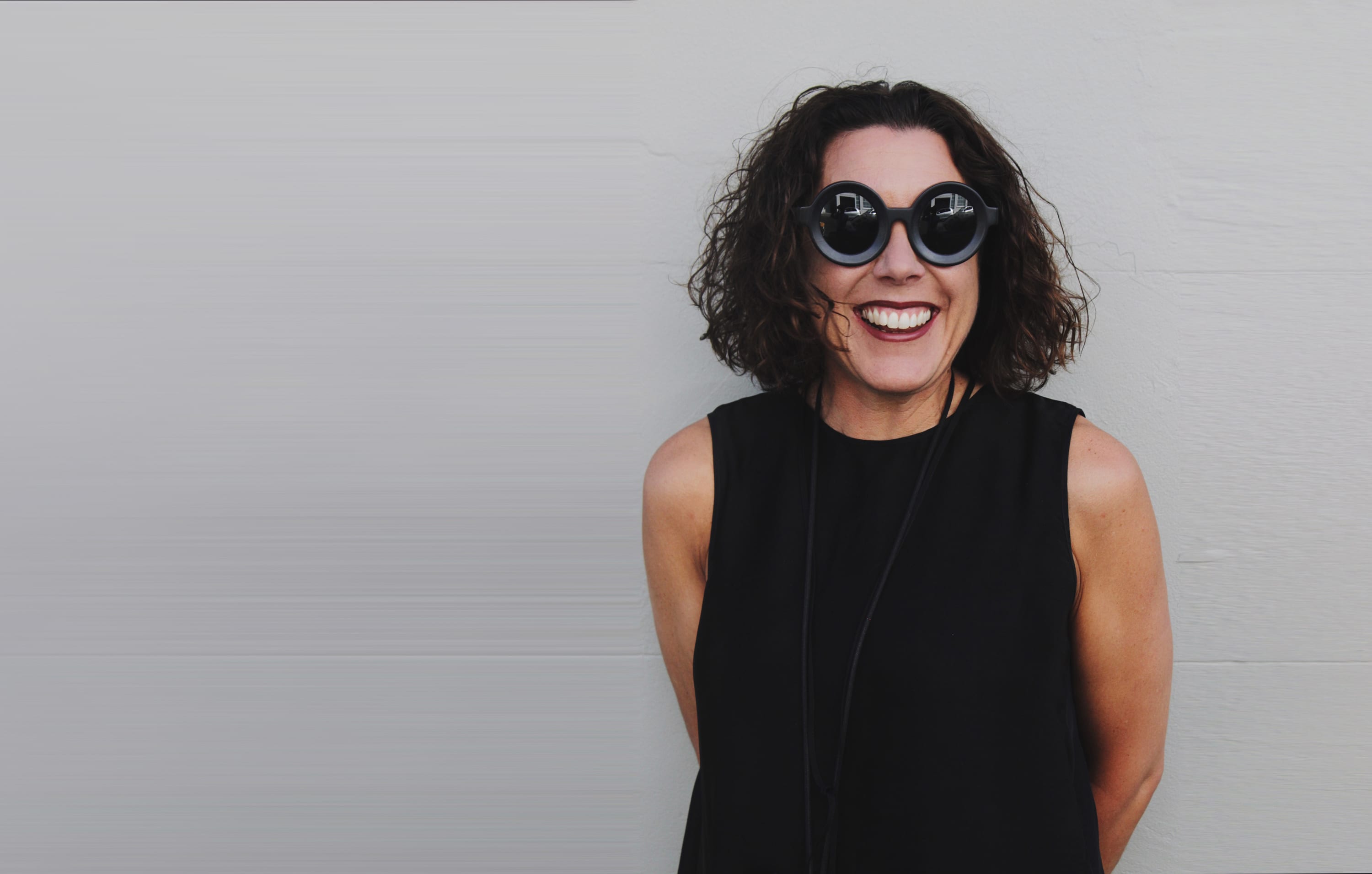 Is there anyone you would love to see wearing your designs? 
I suppose I am not driven to see my designs being worn by someone in the public eye, I am much more driven to know a client has chosen my designs as they have allowed her to feel confident, have a great experience and be her best self.
If you could only wear one piece from your collection, what would it be and why? 
The Corrugate Tunic is my favourite as it will transcend seasonal changes through both summer and winter. I love the double layers of silk cotton, which gives it the soft lustre on the surface texture. It has the utilitarian feel, like a favourite cotton shirt but it is so much more. With subtle details and an asymmetrical hemline, this top is great for wearing with a slim pant and boots or a wide fluid pant and flat trainers, depending on your mood and lifestyle requirements.
Is there another designer you particularly admire? 
Yohji Yamamoto. I love his design ethos; he has designed since he was 12 years old to nowadays in his 70's, and he still amazes the design world. He looks inward to what he feels women should wear, they are incredible art pieces made for the body. Avant-garde in their silhouette, a unique mixture of traditional fashion disciplines blended with the refined simplicity of Japanese design. The heavy-duty fabrications give them a casualness; a piece you can wear with a flat boot or trainer as easily as a heel.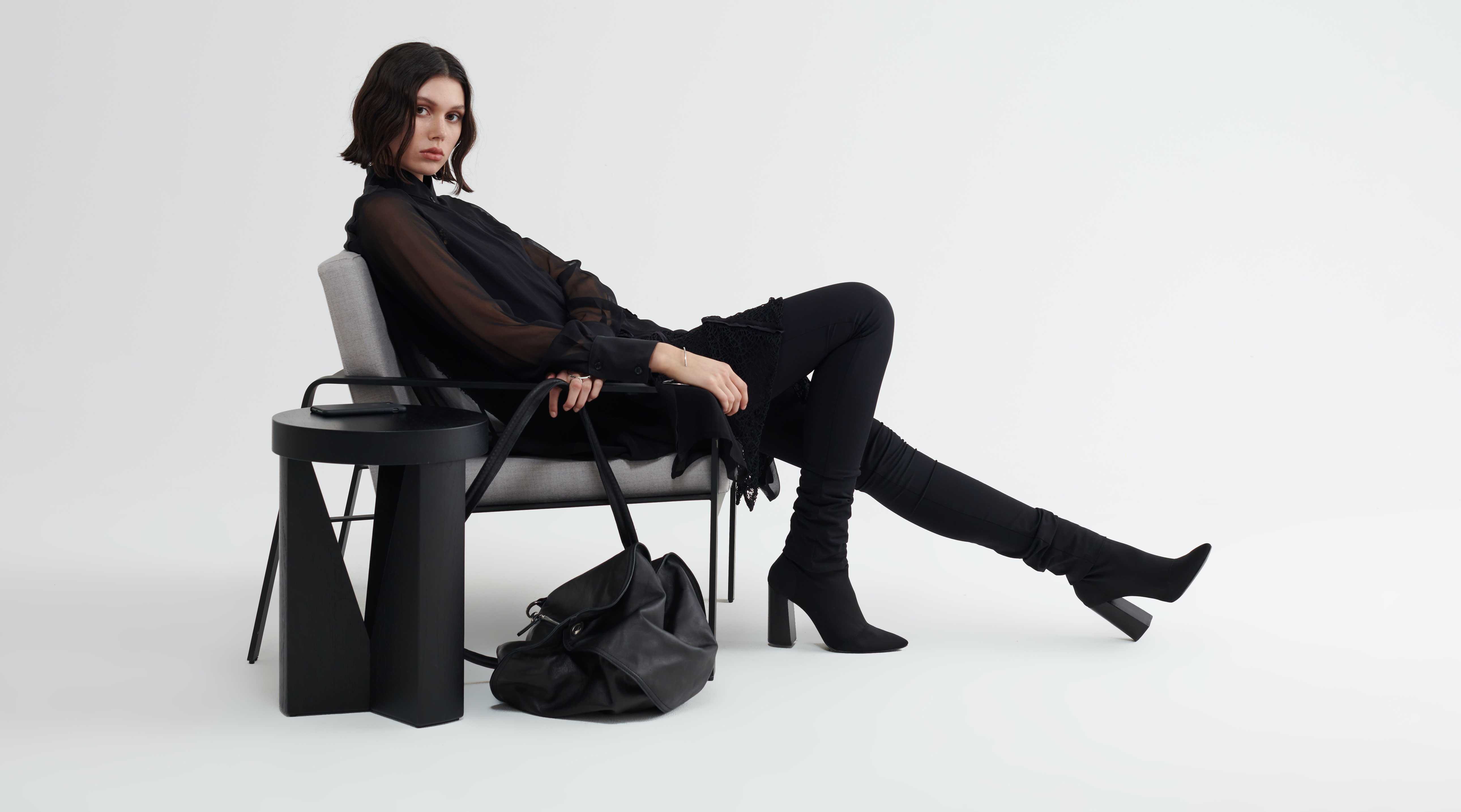 What's the best piece of advice you've ever been given? 
The best piece of advice I've been given is to enjoy finding perfection amongst the imperfect. Also, take care of the little things and as they line up, the big things will fall into place.
What drew you to Wolf & Badger? 
I love that Wolf & Badger enables and supports unique, emerging designers and prioritises responsible manufacturing and ethical production practices. It is refreshing and incredibly important in today's world, as this will be the future of our industry.
Where do you see the brand in 5 years? 
I want taylor to be renown not just for being a brand that empowers women through inspired and quality design, but also to be known as wonderful place to work that supports the creatives in our team to be their best within our company.  
I love hearing what my taylor pieces have meant to my clients, for example an outfit that enabled them to feel confident in a successful job interview, or a piece worn to a special birthday or event that now reminds them of the fabulous time they had. I would love to see my taylor brand expand in the northern hemisphere and have our taylor stories being told by women in cities all around the world.