The PÜRE Collection are strong advocates of clean beauty. They believe that healthy skin is the secret for a healthy being. This holistic concept inspires the entire range - The PÜRE Collection, PhytoHealth™ Luxury Skincare.

They are Certified Organic, Cruelty Free, PETA and Vegan. Their ingredients include Bulgarian Rose Otto, Tamanu from Vanuatu, Sandalwood from Australia and Oud from South Asia. They proudly show all of their ingredients and do not hide behind labels such as 'perfumes' and 'fragrances'.
They only produce in small quantities where they blend each batch by hand. This is why they specifically choose to sell their brand in niche markets and why you will not find them in mass retail establishments. 

As an artisan brand used by celebrities, The PÜRE Collection's formulations provide actual treatment for a healthy looking skin. We sat down with founders Robert and Stephen to find out more about their brand. 
How did The PÜRE Collection begin? 
We still fondly remember driving past our boutique hotel and spa in Marrakech, both retreats tucked away from the everyday hustle and bustle, sanctuaries of complete wellbeing, dedicated to health, holistic healing and rejuvenation where our in-house products were exclusively used both in the en-suites and spas.
We noticed our guests not only purchased these products at the properties, but often requested them after arriving home.
After selling our hotel and spa, we remembered the continuing demand and benefits derived from our oils and clays that our guests craved, we were therefore inspired to continue to supply them and in doing so, the formation of The PÜRE Collection. PhytoHealth luxury skincare brand arose. 
Stephen started his career as a Butler in private households before starting his own business, a domestic recruitment agency. Having caught the entrepreneurial bug, he sold his successful agency, and with Robert, moved to Marrakech and built a multi award winning boutique hotel and spa. 
Robert's career is spread across a number of countries, continents and cultures with experience working in a variety of industries from, Law, Banking, Hospitality to Retail and Manufacturing.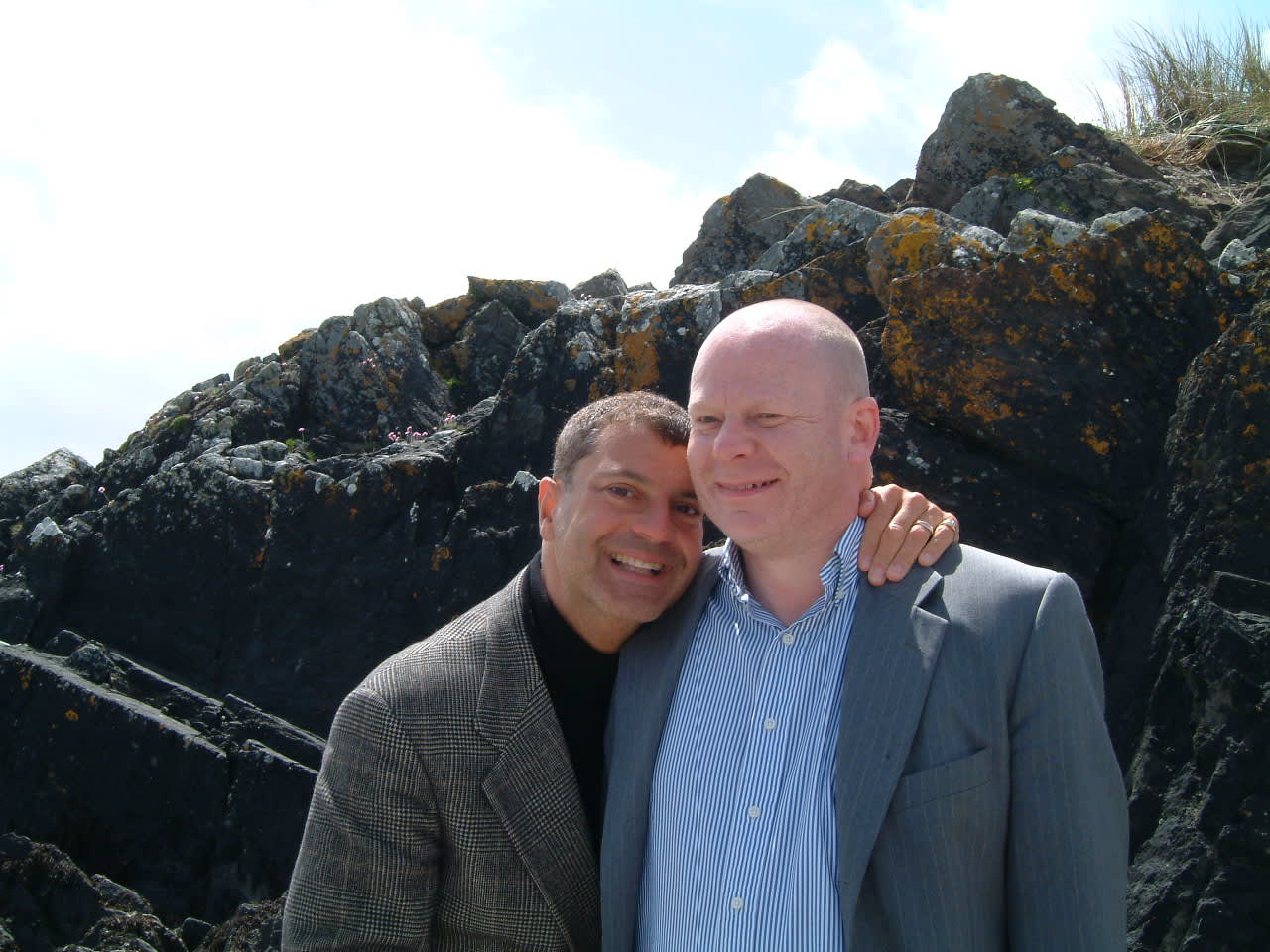 Have you always been interested in the beauty industry?
We have always been interested in looking after ourselves, both health and aesthetically. Luckily we both came to the beauty industry later in life, bringing our own life experiences with us.
How did you begin to develop your products?   
Whilst running our hotel and spa, we realised that there were benefits to Argan oil, Prickly Pear oil and Rhassoul pastes that later formed the basis of our brand. We decided to explore their benefits and uses more in depth.
Living in Morocco, it was very easy to actually spend time at the numerous co-operatives and agricultural schools learning the beneficial qualities and production of these products, separating the touristic fiction from the reality.
We studied to become Aromatherapists and continued our skincare knowledge, undertaking research and development, working daily with experts in the skincare industry and listening to numerous focus groups helping us to understand our products. One of the hardest parts of our research was sourcing reputable certified organic suppliers selling top quality raw material.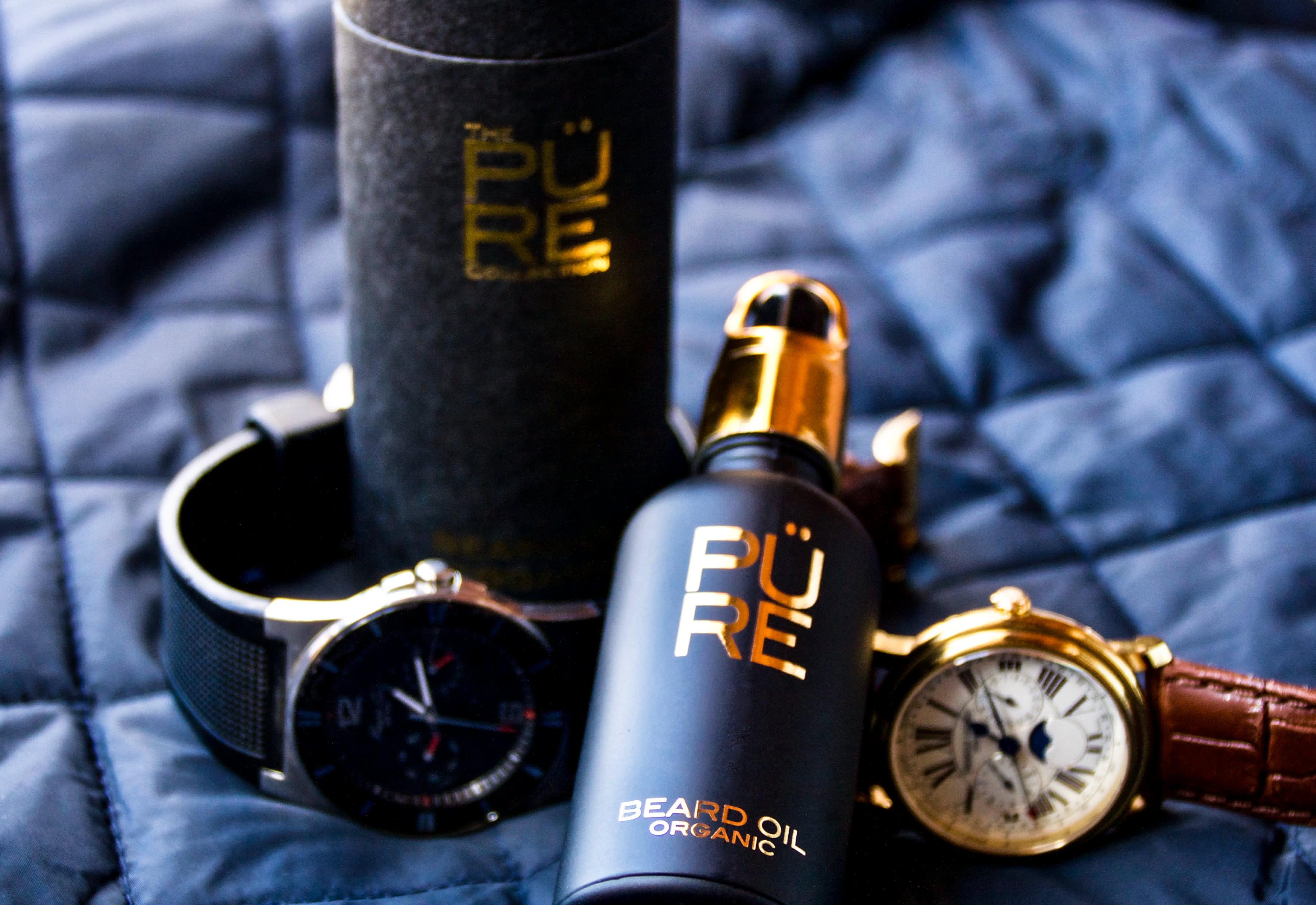 Why is using natural/organic ingredients in your products so important to you?
In the process of creating and developing The PÜRE Collection, Stephen was diagnosed with cryptogenic organizing pneumonia (COP) after walking along the pavement past a public statue being cleaned with harsh chemicals. Furthermore, within a couple of months of being released from hospital, he was diagnosed with cancer. Can you image the devastation we felt, the hurt and anger that this was brought about by the multitude of unnecessary pollutants and man-made chemicals abundantly found in our everyday lives?  We just did not want, we HAD to do something. Angry, you bet we were!  
Consequently, by thinking about the chemicals and impurities found in everyday products.  We were horrified to discover that even the most commercial, expensive skincare brands use non-natural chemicals and synthetic, potentially harmful, ingredients as a matter of course. 
How would you describe your customer base?
Our customers are the conscientious consumer, marrying  natural and organic, with luxury, elegance and sophistication.  They have taken the time to educate themselves to understand what certified organic means, they care, not only  care what they use on their skin, but also for the environment 
What do you do when you're feeling uninspired?
Being a luxury brand, we take a moment out to reflect, taking time to think what people not only want but need. This reflection is very important to us and is one of beliefs prompting us  to give back to communities who are less fortunate.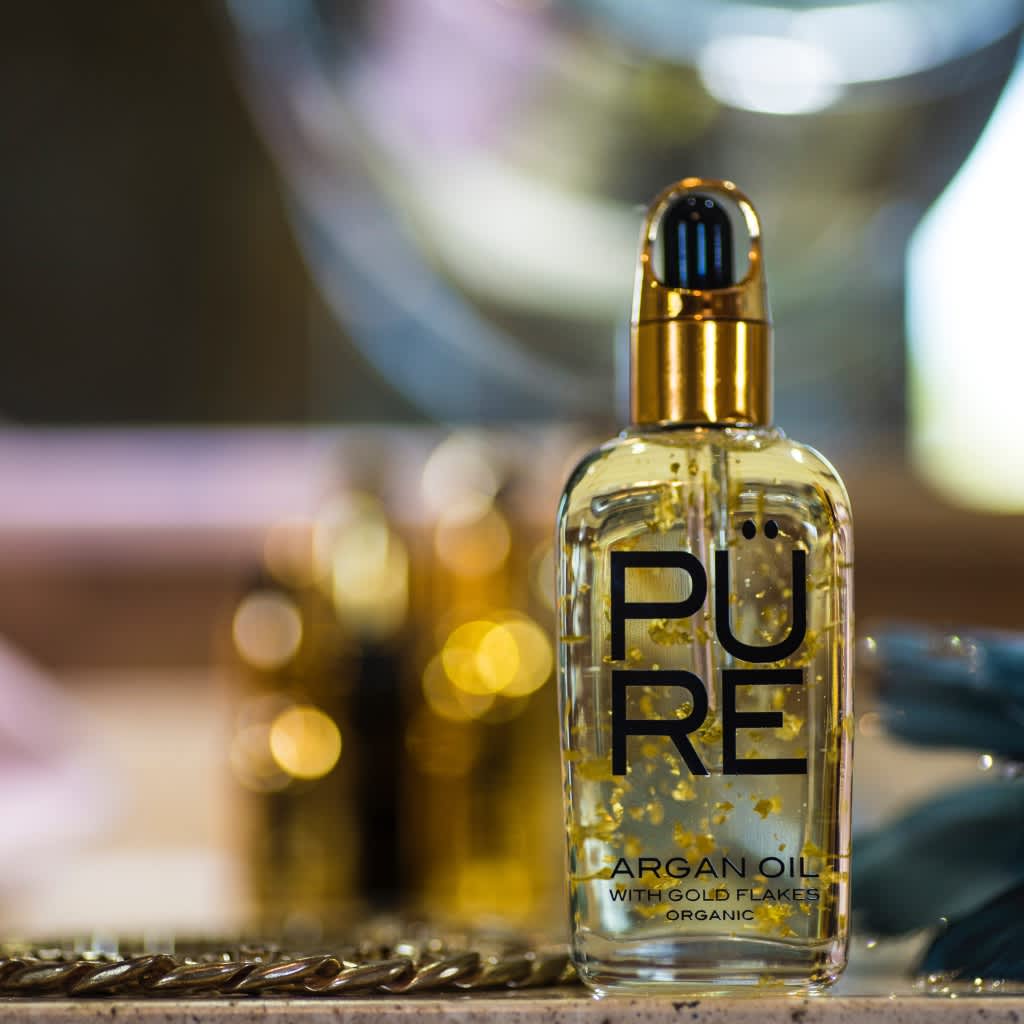 What is your evening skincare routine?
Robert: The beauty of our brand is that it is unisex as we use essential oils as our foundation. Our products are perfect for everyone. In the evening, after washing my face with our argan oil based soap, I use our Prickly Pear Serum, letting it absorb into my skin over night.
Stephen: As I have oily skin, I use Argan Oil on my face and neck as I find this oil very light and perfect for me. 
What's different about your products?
Firstly, we formulate everything in house, unlike many skincare brands on the market, we never white label (use a third party to formulate and package the brand).  
We are certified organic to COSMOS standard.
We are the only brand to use exclusively, innovative rare-sustainable oils such as Oud, Rose Otto, Sandalwood and Prickly Pear.  
We are always transparent, never hiding behind words such  as 'perfume' or 'fragrance'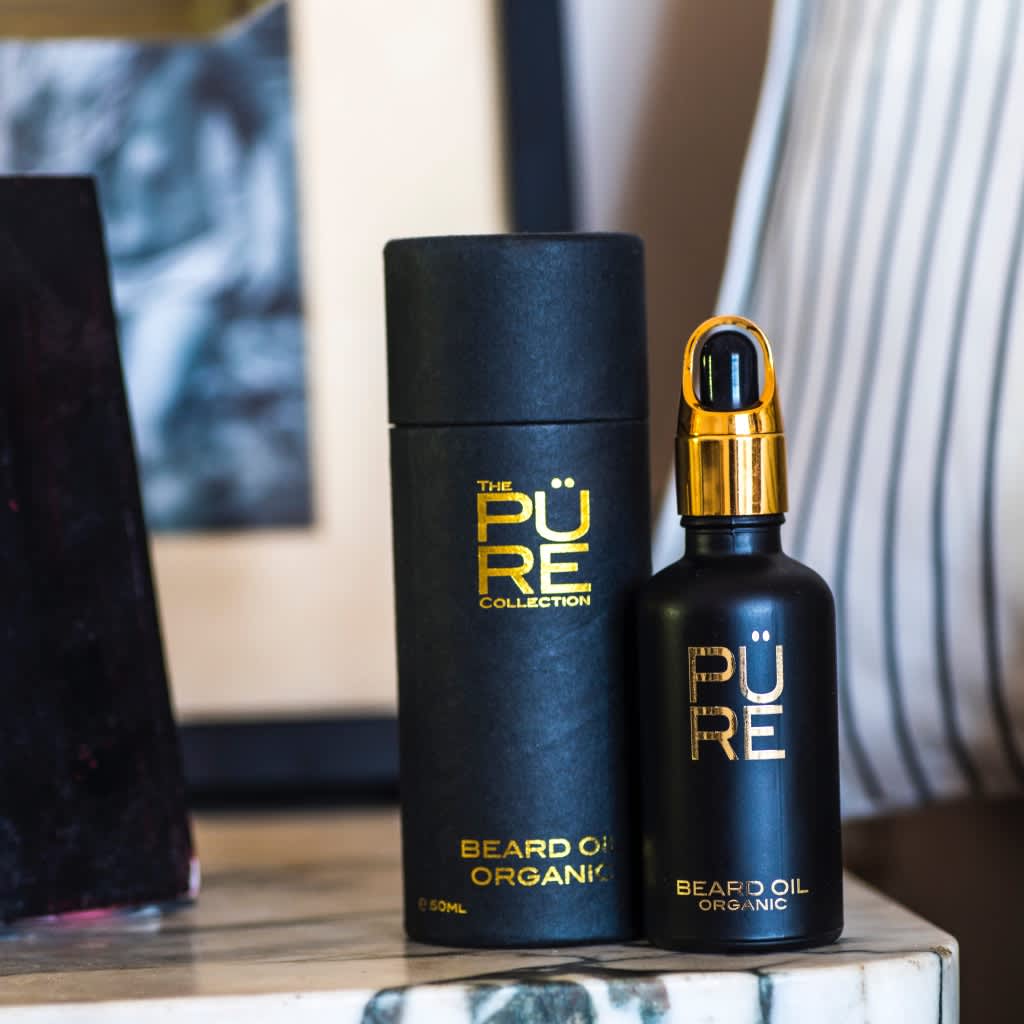 What is your go to product from your range?
We have two go to products that we find fly off the shelves, Prickly Pear Serum  which is incorporated in all of our formulations and our Private Blend Beard Oil with real Oud 
Do you have a mentor?
We admire Chanel for her style, marketing, independence and for not afraid to take chances.
What are the morals you run your brand by?
Our brand is a true reflection of ourselves. Honest, transparent, accountable and of course placing our customers first and foremost. For without any of these, we would be just another skincare brand. 
Is there another brand whose work you particularly admire?
One particular brand that comes to mind is Drunk Elephant, because this brand has taken initiative and willing to take risks.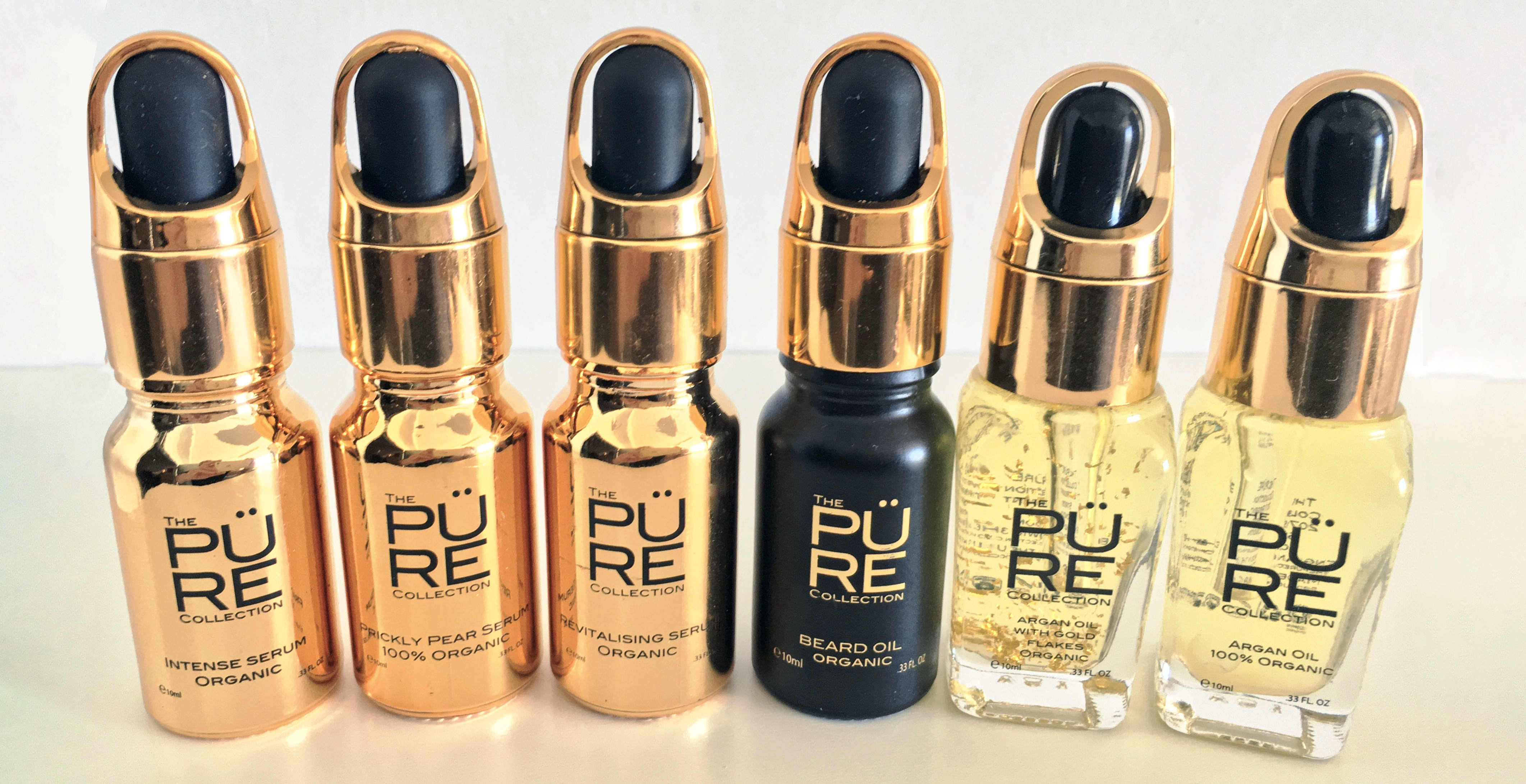 What's the best piece of advice you've ever been given? 
Be genuine, true to yourself and do not be afraid to take risks. Far better to have tried and failed than to always wonder what it would have been like.  
What drew you to Wolf & Badger?
Wolf & Badger's reputation. Like Wolf & Badger, our customers are discerning, and we are very proud to be associated with you. And selfishly we do not want to be a brand that is found on every e-commerce site flooding the market. We enjoy being well recognised and respected, but not at the expense of over exposure. Wolf & Badger fills this niche perfectly for us. 
Where do you see the brand in 5 years? 
In five years time, The PÜRE Collection will be the go to brand for consumers wanting ethical, luxurious natural organic skincare products.