Kitty Joyas' Creative Process
Kitty is a London-based jewellery designer-maker. . Whilst living in Barcelona she trained amongst some of the city's finest artisans, where she developed her distinctive style. This influenced her Signature Collection of handmade gold and silver earrings. 
Normally based in a central London studio, Kitty has adapted to the current global situation by setting-up a makeshift studio in her garden. With limited tools and machines she is using just her hands and a few hammers to continue business as usual. 
Here she shares with us her creative process & love for studio life. 


My History with Jewellery
I began making jewellery when I was 7 years old. As soon as I had pocket money to spend, my bead boxes continued to grow!! My production of bracelets and necklaces was in full force by the time I was 12. The beaches in North Wales were suddenly ruled by a young jewellery maker selling her goods during the summer months.
Many years later, I have turned my childhood passion into a competitive career.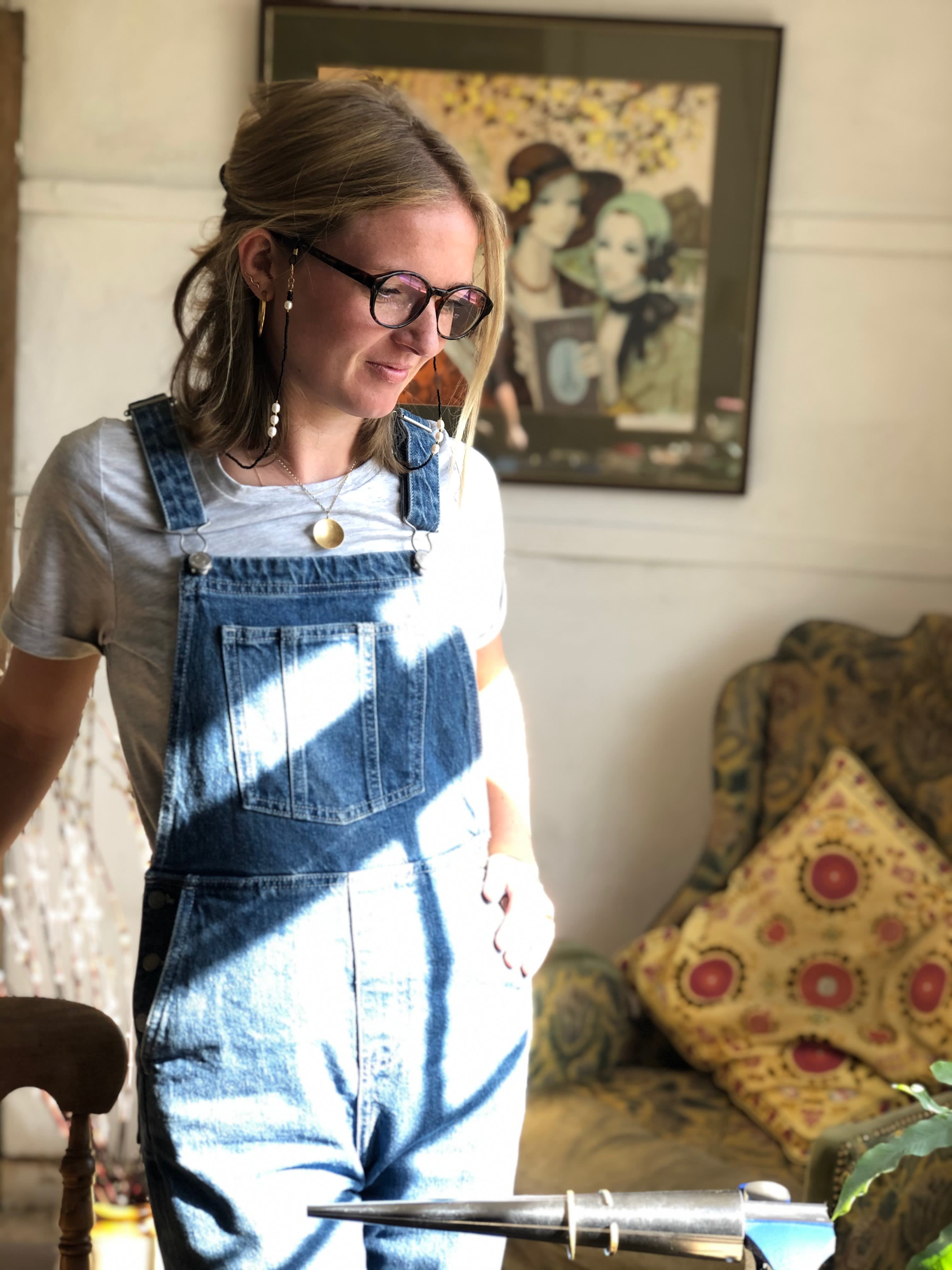 My Inspiration
I am drawn to organic form, colour and texture. All of which I find in my everyday surroundings. 
I love spending time in stone shops and foreign markets. Seeing new colours and different shaped pearls can immediately stimulate a design in my mind.
My Design Process
 A quick doodle on a napkin, or a scrap piece of paper is often how I record my thoughts and I use my phone as an accessible creative archive. 
I think very 3-dimensionally and my most efficient way of designing is to sit with my materials & tools and to get making.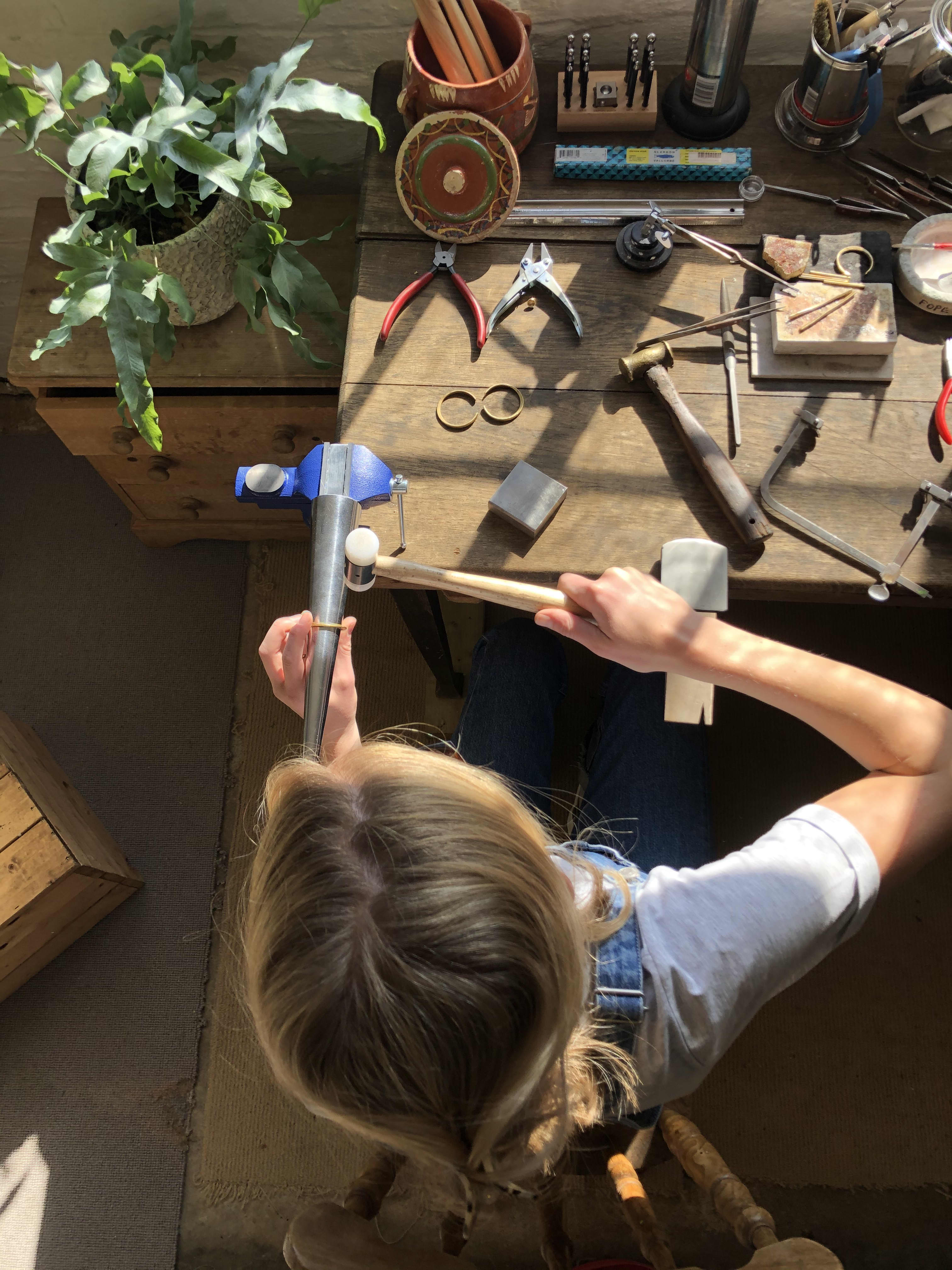 Sourcing Materials & Sustainability
Kitty Joyas is all about sustainability; handcraft, zero mass production and zero waste. I source my metals from reliable precious metal merchants and I buy the exact amounts that I need to be resourceful. 
My Favourite Techniques
Forging, fabrication and filing are my everyday techniques. I have fallen in love with the process of enamelling. Despite it being a time consuming process, the crushing of coloured glass, and applying it to the metal is rewarding whilst waiting for the kiln to generate the final result is unpredictable!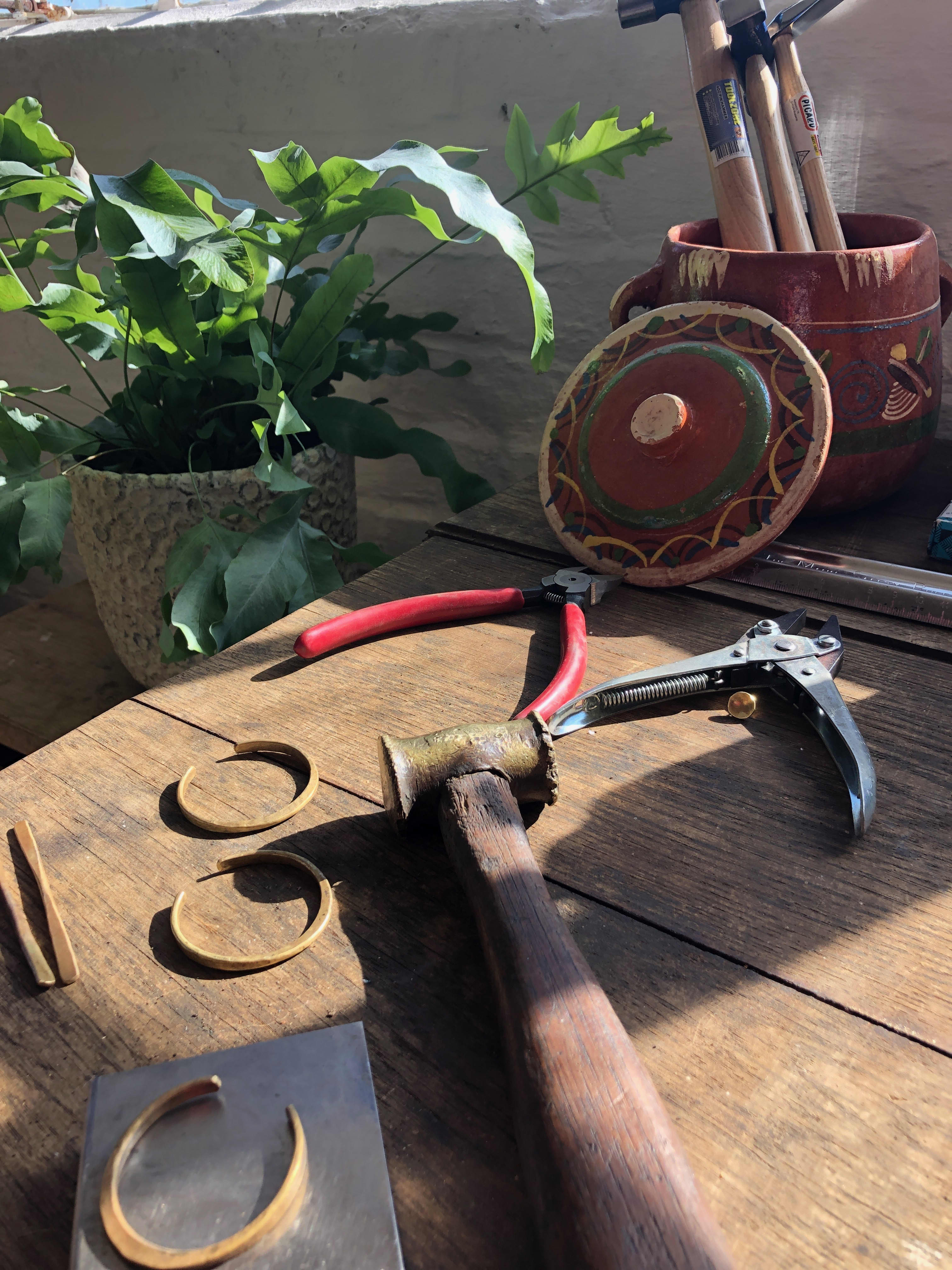 My Tool Collection
I never thought I would have such a close relationship with hammers and pliers. I hated DT at school! I recently bought a bronze age hammer off ebay which has resulted in being the most exciting tool in my box and is used daily to create rustic textures.
The Final Piece
My design process revolves a lot around trial and error - I often remake earrings three or four times until they feel right - I'll wear them out for dinner with friends and assess their reactions and will then re-work them until I am 100% happy.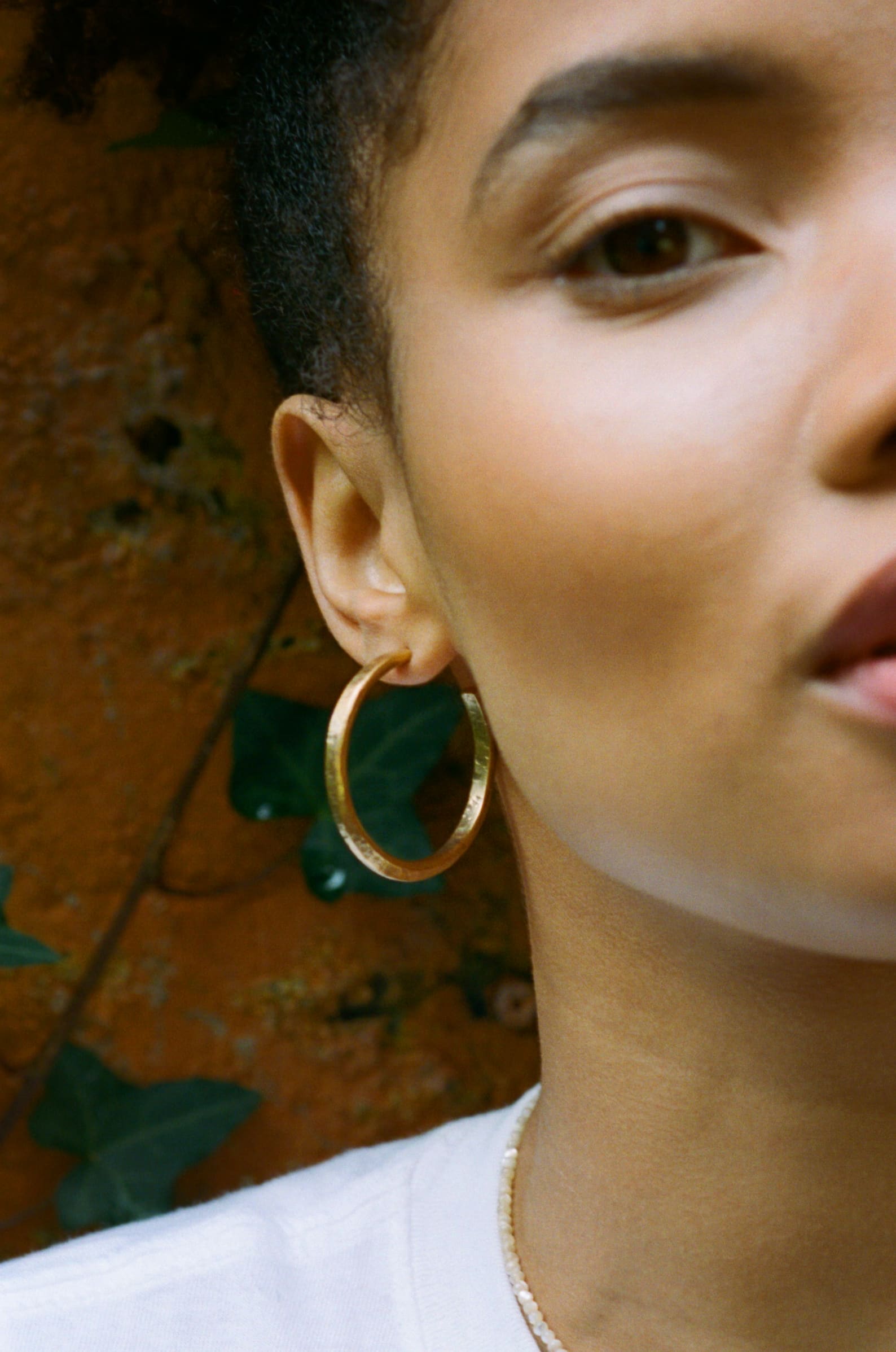 The Kitty Joyas Customer
My loyal customer base has allowed me to improve my designs and to understand what product people really want, constructive feedback is all part of my creative process. The Hoops are my absolute best seller!


Favourite Daytime Sounds
A lot of solo time passes in the studio. Pure Sunshine on Spotify and Elizabeth Day's heartfelt interviews keep me occupied. I admittedly love the Archers on Radio 4.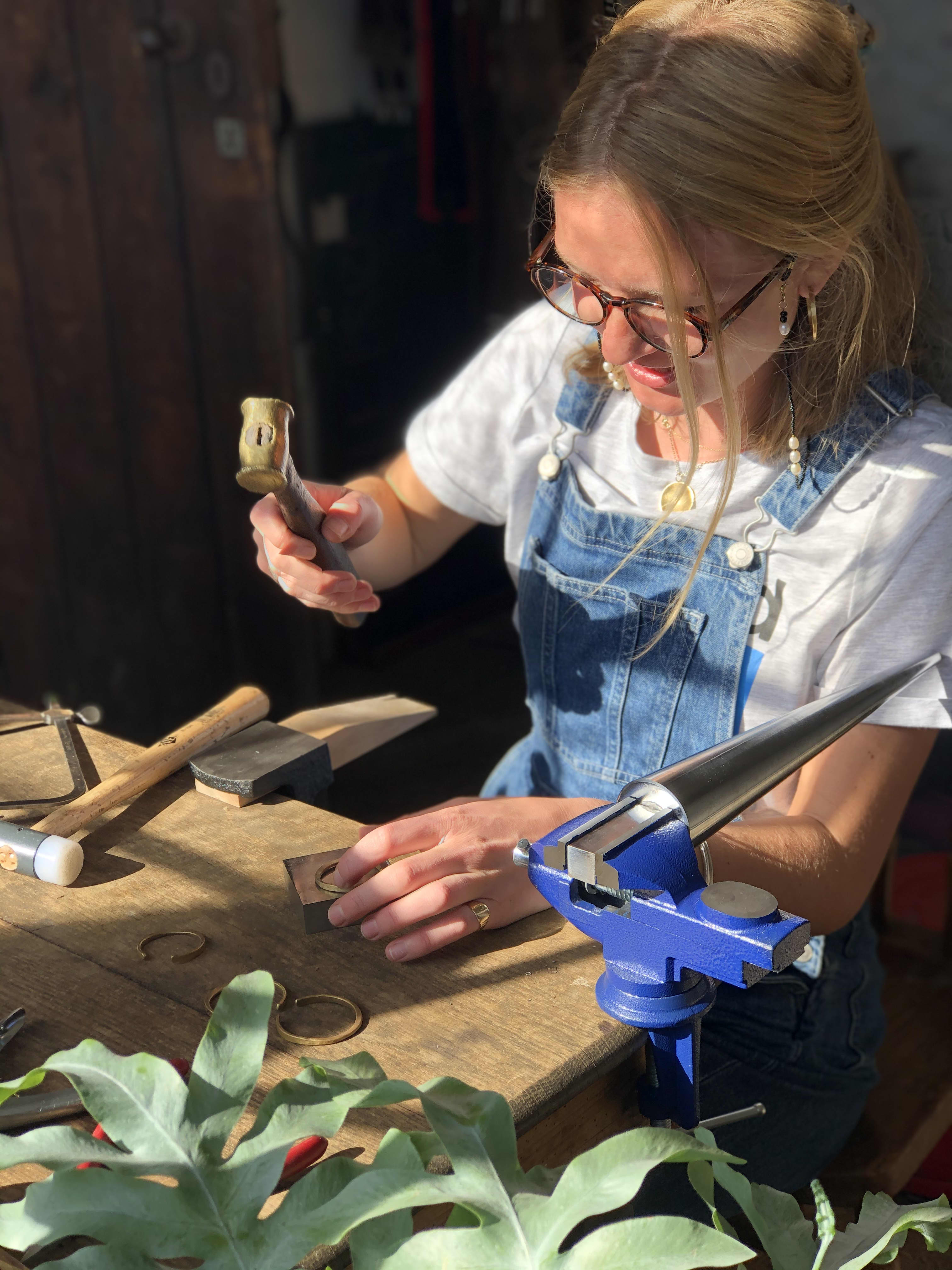 Current Creations
Being in isolation has allowed me to experiment with new shapes. Having been addicted to repeating the circle for a while, I am now breaking the mould by working with angular edges. Watch this space for my new collection with some limited edition bright orange mother of pearl!
My creative process is incredibly worthwhile. I feel very lucky to be able to continue to make and do what I love especially at this uncertain time.