Alistair R is an independent premium jewellery workshop based in Northern Ireland. Through their emphasis on simple, timeless design they handcraft uniquely beautiful pieces imbued with history. Using ethically sourced rough stone alongside stone found in the wild they carve simple forms to show the beauty of the natural material. All of their jewellery is put together by hand and finished in their Northern Irish workshop. We sat down with founder Alistair to learn more about his brand.
How did Alistair R begin?
It was an inheritance - a stunning set of 1920's 18ct gold and moonstone dress studs and cufflinks - that sowed the seed of desire to create timeless jewellery, immune to the vagaries of fashion. I undertook lapidary training in London and then constructed a workshop at home in Northern Ireland to experiment and perfect techniques. 
I graduated in natural sciences and served for 10 years in the army. I have been a chef patron in my own restaurant, been a director in a retail company and founded a small medical business – to give a snapshot.  Jewellery making might seem like a departure, but I've always been creative. All the jobs have been different: all people centred, all requiring different knowledge and skills to be acquired which guide me in Alistair R.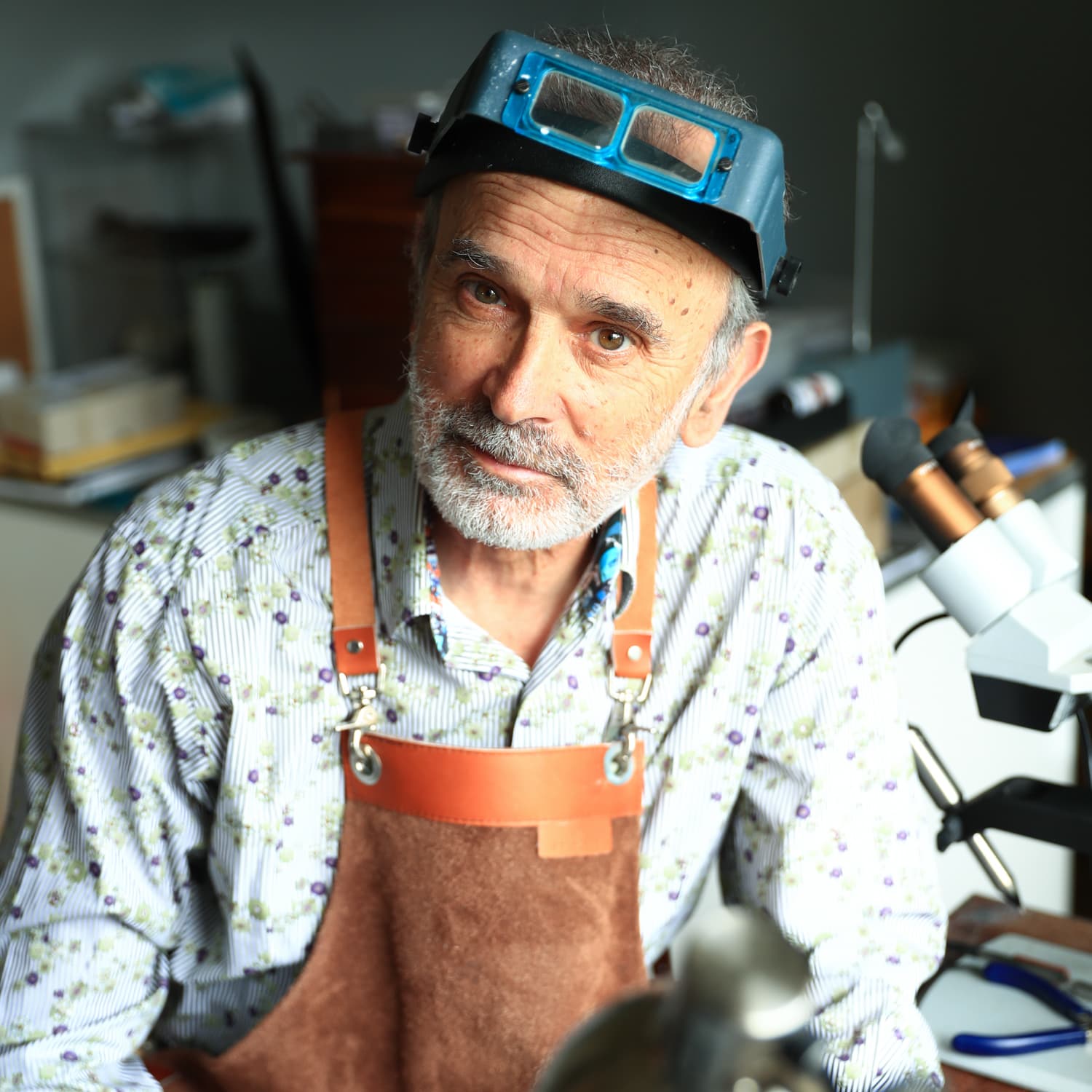 Have you always been interested in fashion?  
To be perfectly honest – no – It is design that interests me. Fashion is a transient concept whilst design, good simple design, has a permanence about it. It will always endure and that is important to me, I want to make things that last. That is the lesson from the dress studs I inherited. 
What have been the highest and lowest points on your journey so far?
The most lasting pleasure comes from the lovely feedback I get from customers, the feeling that something you've made has been valued by someone. I feel a little bit of me goes out with everything I make. Covid has been a struggle, there has been no opportunity to show my work at events or in retail outlets and trying to make oneself visible in a congested online marketplace. But there is always a plus side, the opportunity to develop different skills and try new things.  
What are the morals you run your brand by?
Honesty and integrity. I am not just a designer but an artisan maker and try to be transparent about how we work. I care about the environment, regularly lobbying suppliers, using reputable sources for materials, forming close relationships with other self-employed artisan makers and endeavouring to continually reduce our own environmental impact.  
What was the inspiration behind your latest collection?
Our range is something that evolves as it goes so we don't release collections as such. The defining strand in everything that I make is simple, uncluttered elegance, focusing on the beauty of the natural material: pieces that don't shout but are still strong.
How would you describe your customer base?
The people who like what I make are those that appreciate simple forms and good design, colour, the idea that less is more and are not slaves to trends. Our customers appreciate that every product is made by me, by my hand and each has a very personal story behind it. I like to think of them as being open minded and of generous spirit because what I do is a little bit different. 
Do you ever struggle to stay inspired?
Not really, there is always a surprise waiting to emerge when I start to work or a piece of rough stone. My stone store is like a treasure trove!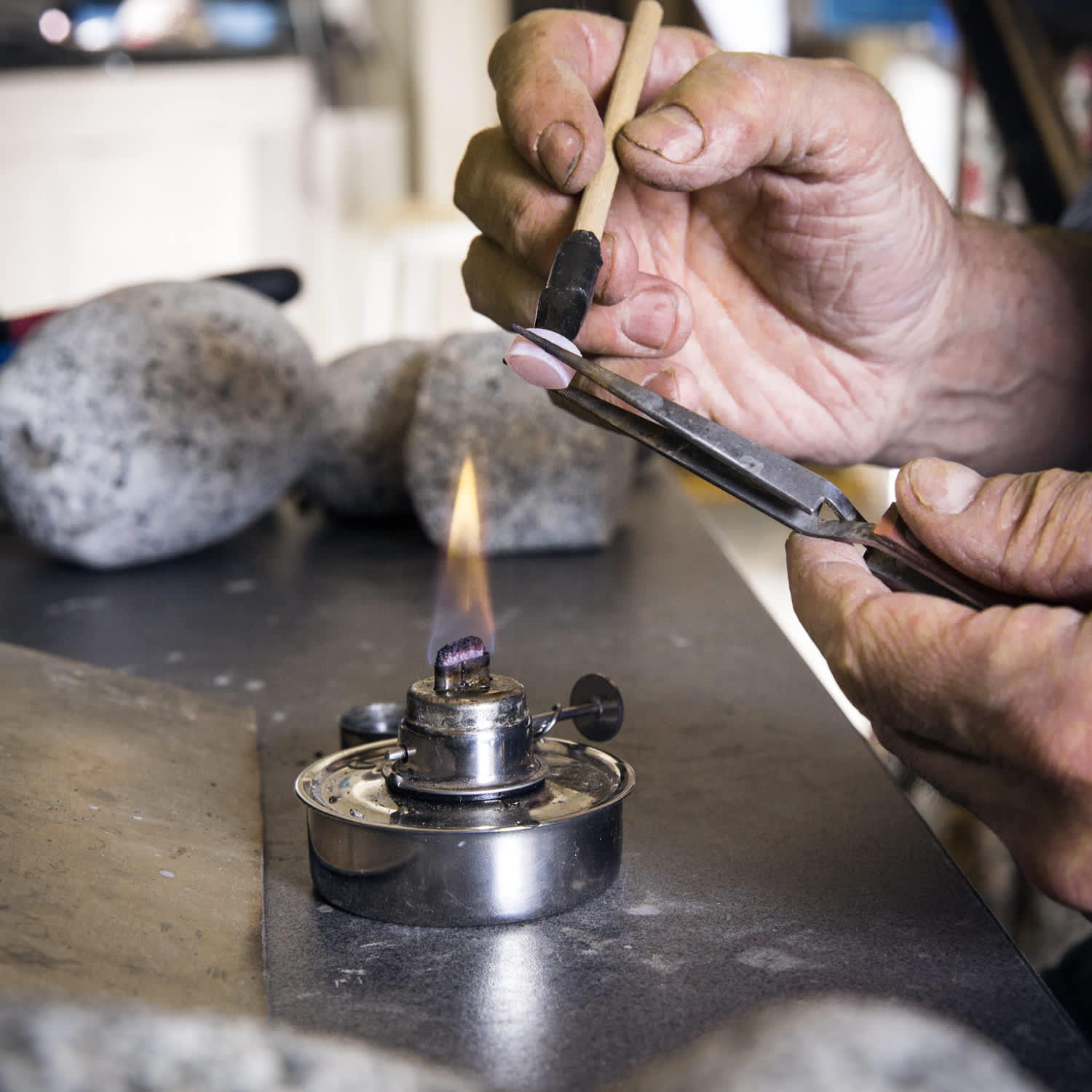 Is there anyone you would love to see wearing your designs?
I can think of a few with such natural and friendly demeanour who I see on the TV and elsewhere, but I don't like to name names: it is always a pleasure to see anyone enjoying our jewellery.
Do you have a mentor?
My family keep me straight and crack the whip when needed (more often than I care to admit).
If you could only wear one piece from your collection, what would it be and why?
For me it is our flint Garreg cufflinks. They were the first things I ever made and they connect with my childhood in Wiltshire.  All that rummaging around with friends hunting for fossils, arrowheads and Roman coins! The rather romantic association of ancient man with flint, the challenge in finding nice untainted material, they are unusual and very much me.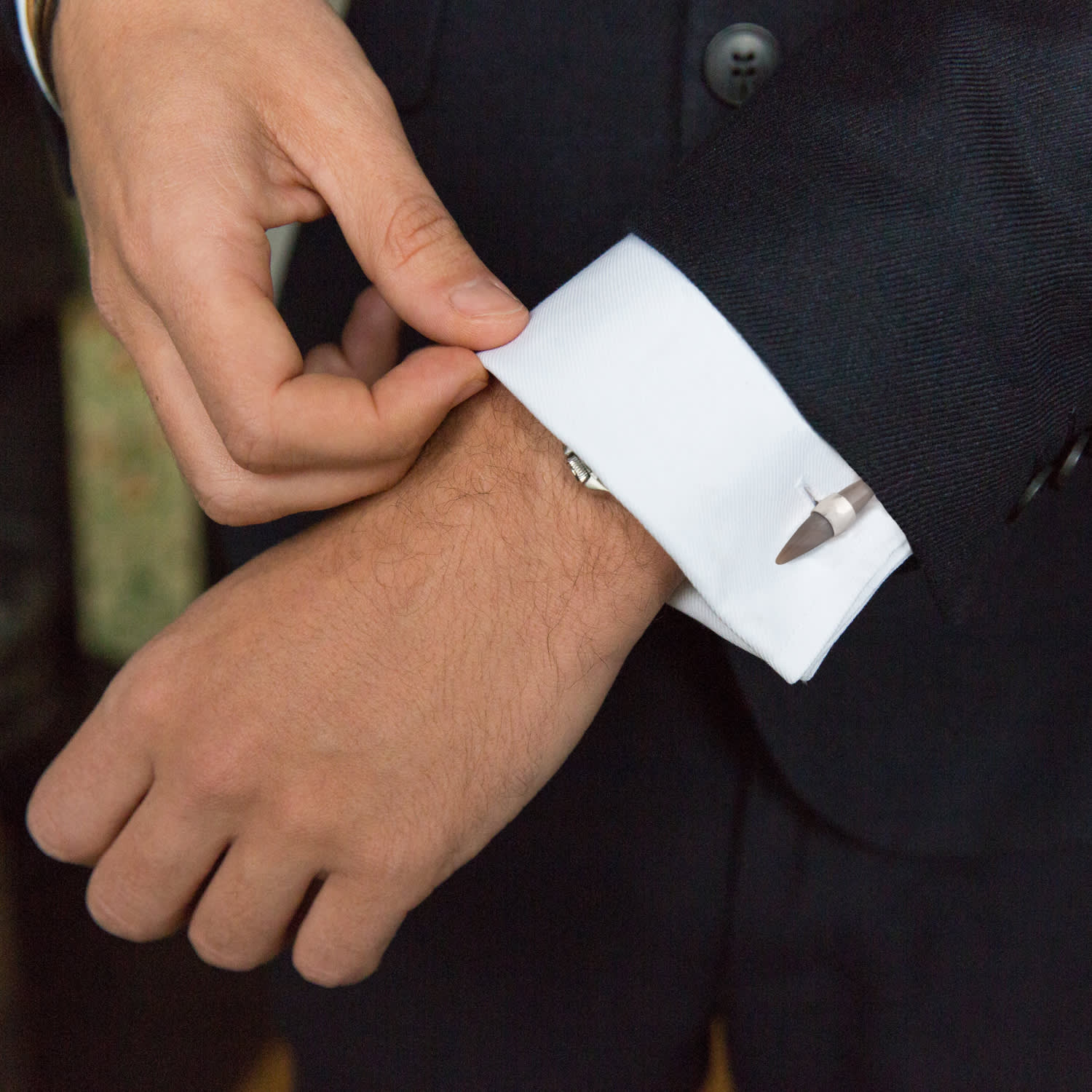 Is there another designer whose work you particularly admire?
I have two – more artists than designers. Dieter Lorenz and Michael Griffin. Both I admire, both inspire and both sadly departed. Dieter was a stone carver of global renown in the jewellery world, a master of creating beautiful shapes and forms from rough stone. Michael was a dear friend, he sculpted forms in his Co Donegal workshop from ancient bog wood, many abstract. His ability to read a piece of raw material, sculpt it into a stunning final piece and the poetic and philosophical way he would talk of his work and life was truly captivating
What's the best piece of advice you've ever been given?
Before you start any business, ask yourself where you want it to be in 5 years.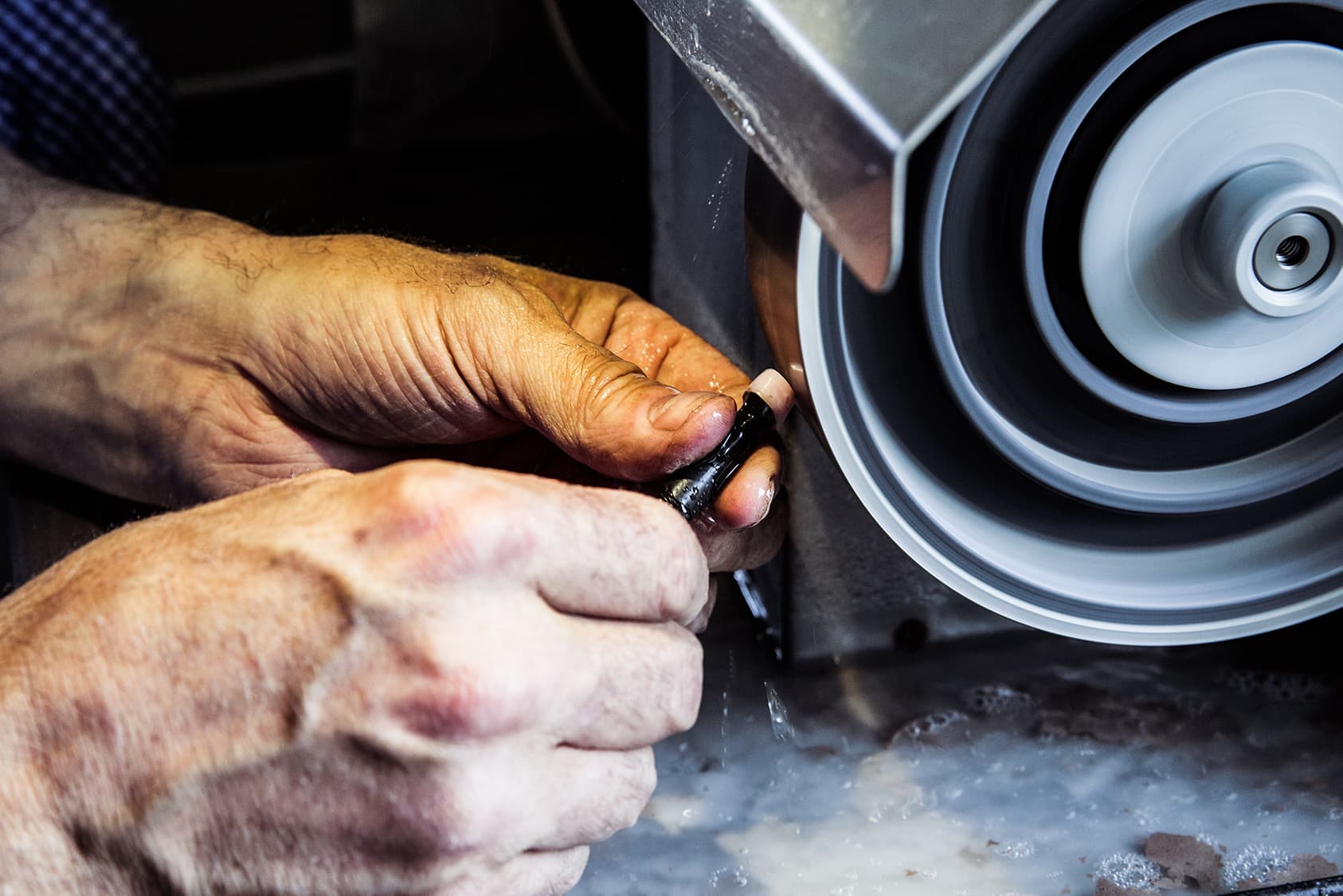 What drew you to Wolf & Badger?
I think Wolf and Badger are supportive of small atelier brands like mine and that their customers really appreciate the workmanship and quality of our products, are sophisticated and want something different. In the crowded online world Wolf and Badger have helped these customers find us (and us them) which is invaluable.
Where do you see the brand in 5 years?
Still based in the atelier, still making and still, I hope, putting a smile on people's faces when they wear or receive our jewellery and accessories.