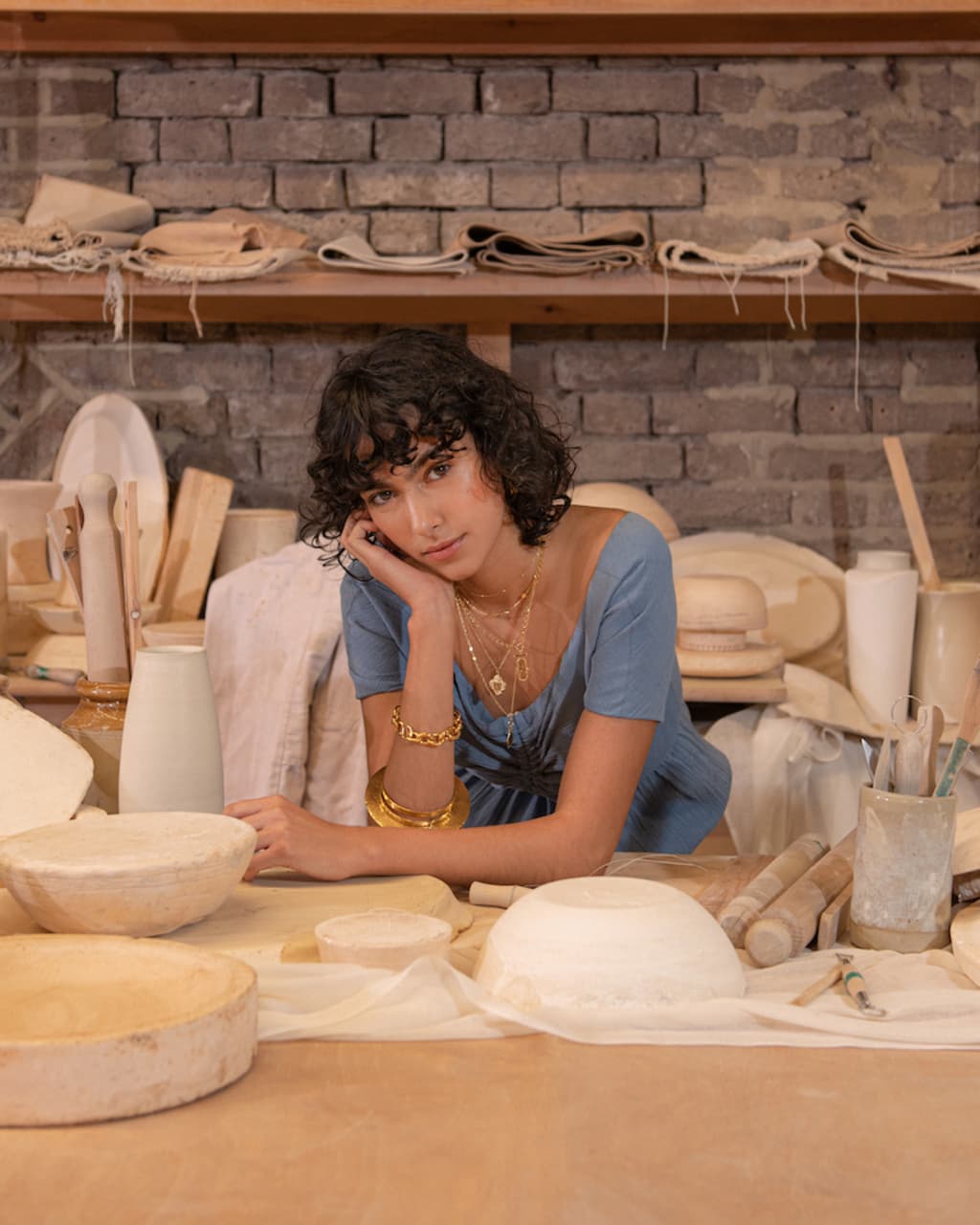 Our Philosophy
'We founded Wolf & Badger with the intention of disrupting a deteriorating high street, and solving the problems of physical retail in a digital world. We provide a platform which takes the effort out of finding and sourcing sustainably and ethically produced jewellery, fashion, accessories, homeware and beauty, without compromising on quality and design. We aim to foster all things innovative, from avant-garde fashion to store design to business practice to food. We want to create a forward thinking global community built upon the age-old pillars of skill, craftsmanship and quality. In the ten years since we began, consumers have become increasingly aware of the need for sustainable and ethical retail practice. We are on a mission to ensure that the future of retail is a responsible one, where independent designers are incentivised to manufacture and source sustainably and ethically and that we, as a retailer, uphold these values.'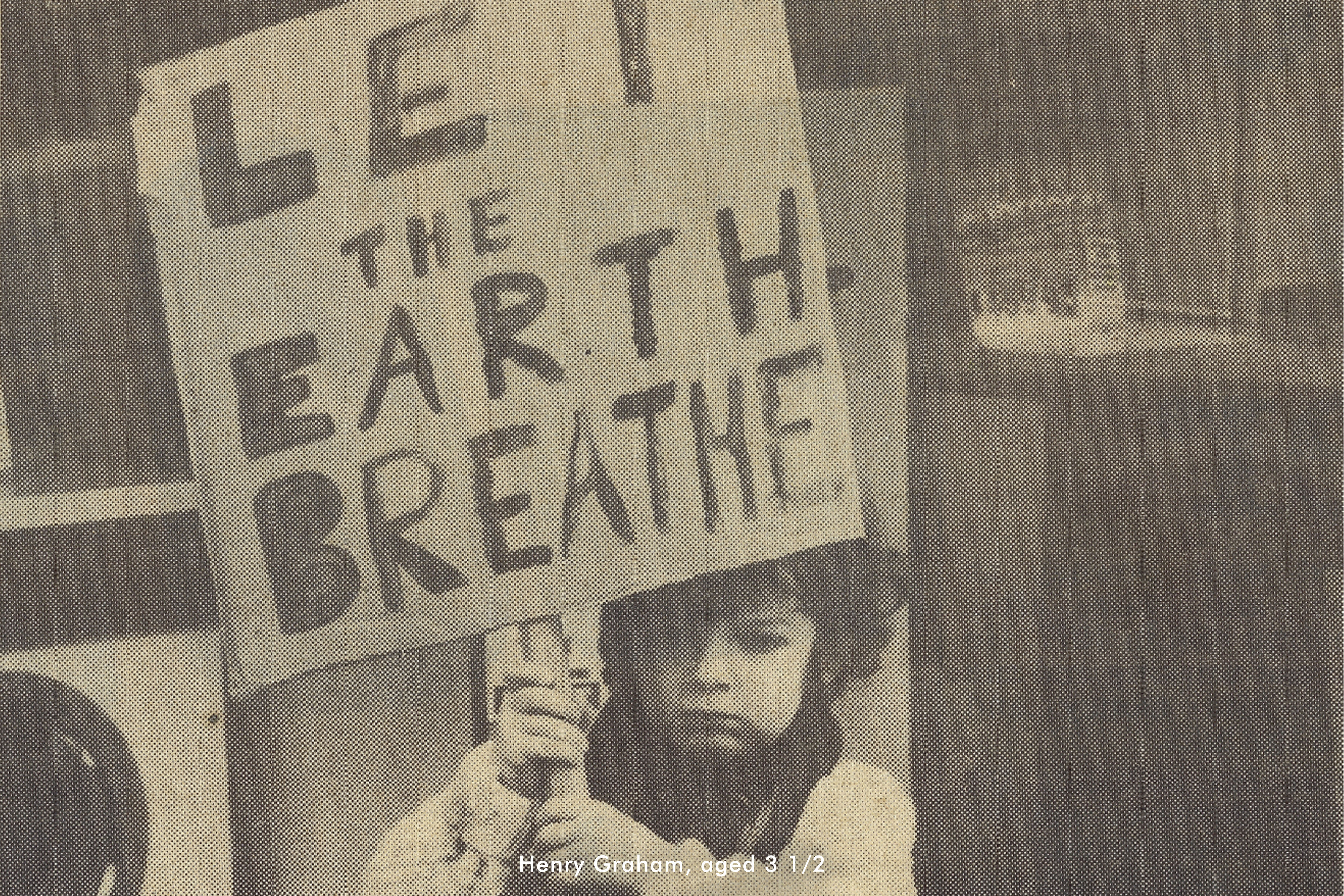 Our story
Wolf & Badger was founded by brothers Henry & George Graham in 2010 with a small boutique in Notting Hill, expanding 2 years later to a second location in Mayfair. With a high global demand for independent design, Henry and George replicated the physical retail concept in an online platform, wolfandbadger.com. Since then the two London stores have transformed into a three-level, 12,000 square foot department store in Coal Drops Yard, King's Cross collaborating with restaurant partner hicce and many more seasonal and permanent, complementary concession partners. Now stateside, with a flagship store in Soho in New York, Wolf & Badger has become a global physical and online platform, reaching millions of customers worldwide.
Ethical Sourcing
We have always sourced our products from independent designers, not sold farmed fur, or exotic skins and have been a proponent of slow fashion cycles. We have now put into action a formalised framework to ensure that designers are incentivised to source and manufacture sustainably and ethically. We have done this by attributing icons to brands who have achieved a certain minimum standard across the different verticals of conscious retail and production. Our W&B icons not only place good practice at the forefront of our retail model, but also ease the way for people to consume consciously.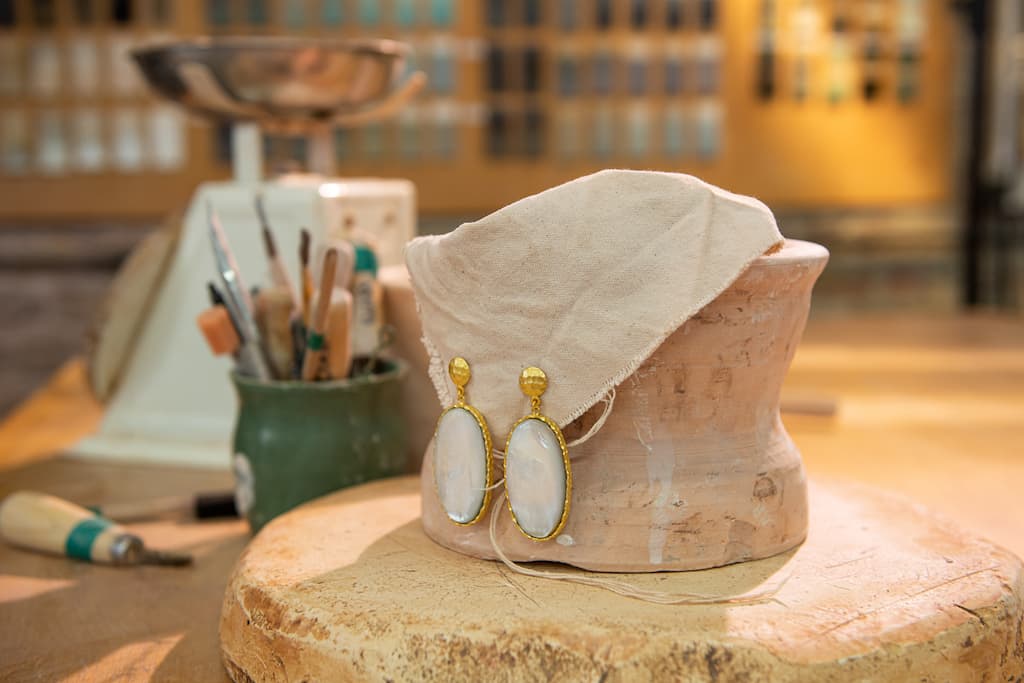 Conscious Business
A primary goal of our retail model is to sell commodity products in a way that is sustainable for the planet and for all stakeholders. We are declaring a Climate Emergency. Our commitment to addressing the urgency of the environmental situation will be put into action by reducing and offsetting our carbon emissions as a business. We are working towards ensuring that all of our packaging is recyclable and made of recycled materials. Stay tuned for updates and see our CSR policy for further information.
Transparency & Communication
Consumers currently face an onslaught of misleading content. We are making a conscious decision to strive for honest, fact-checked content, and fully vetted products and brands. This is why you will see controversial issues dealt with head-on in our communication. We offer informative and truthful editorial, highlighting the reasons why we work with the brands we do, and why we offer the products we offer. We hope that in doing this, we offer a resource where consumers have more agency over their consumption choices with us or elsewhere. We are making a concerted effort to improve the retail landscape, but acknowledge that we still have a long way to go.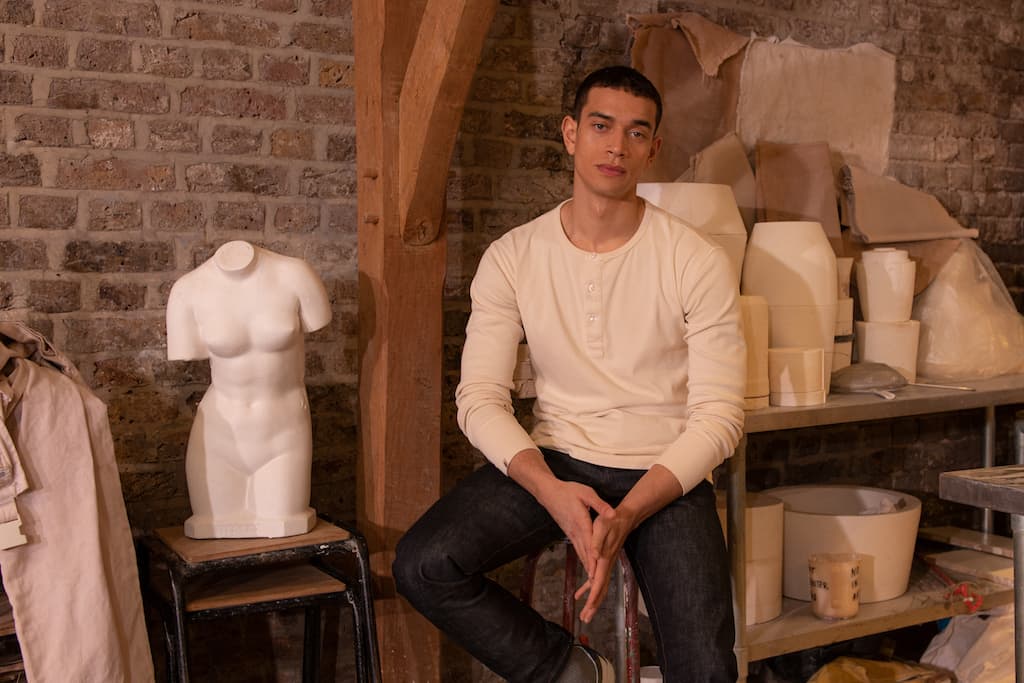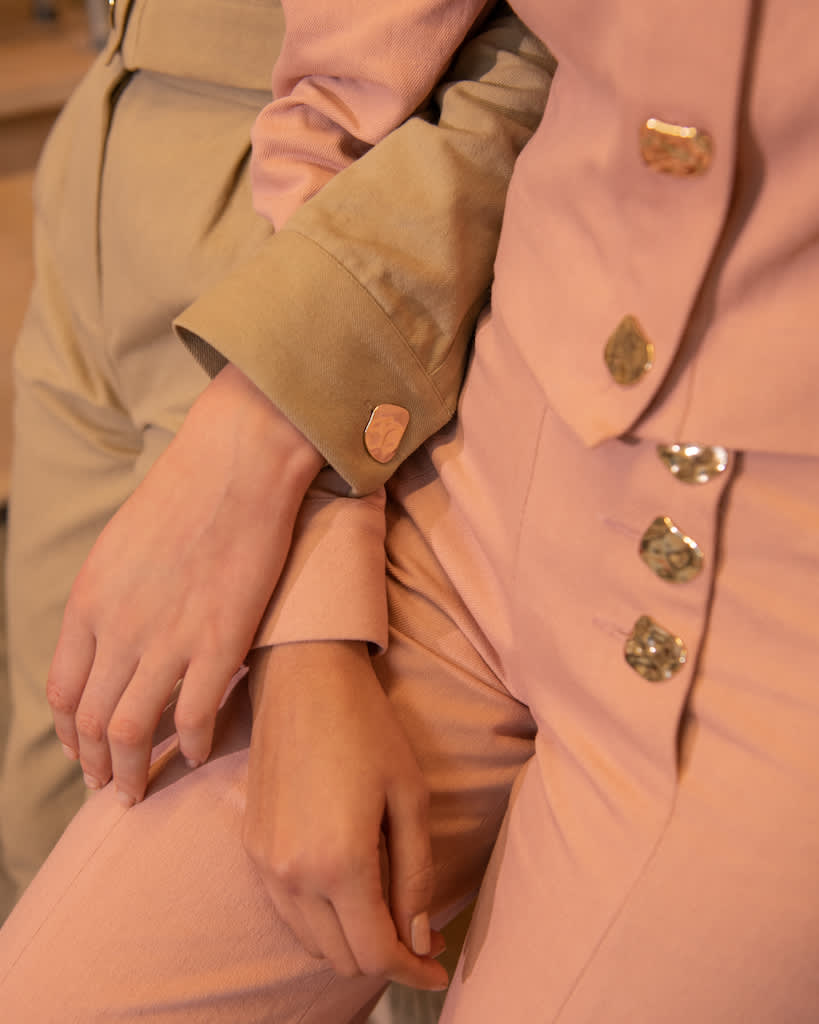 Global Community
We aim to foster a global community of local brands in order to create a more human-centred approach to retail. We do this by working with over 1000 designers across the world, ensuring the majority of sales go directly to them, so that they can continue to innovate. A customer can follow the journey of an item and interact with its creator through in-store events, making it easy for consumers to shop their local designers.
Longevity & Quality
Our retail model reframes fashion consumption to focus on longevity, in direct contrast with fast-fashion. We develop lasting relationships with our brands, some of whom we have worked with since we launched in 2010. They offer collections with designs which stand the test of time, often made in small production runs and with enduring materials. Rather than framing products around trends, we place emphasis on the creators, the stories behind products and their uniqueness. We hope consumers will embrace buying quality pieces which will last a lifetime thus engaging with fashion whilst also considering the environment.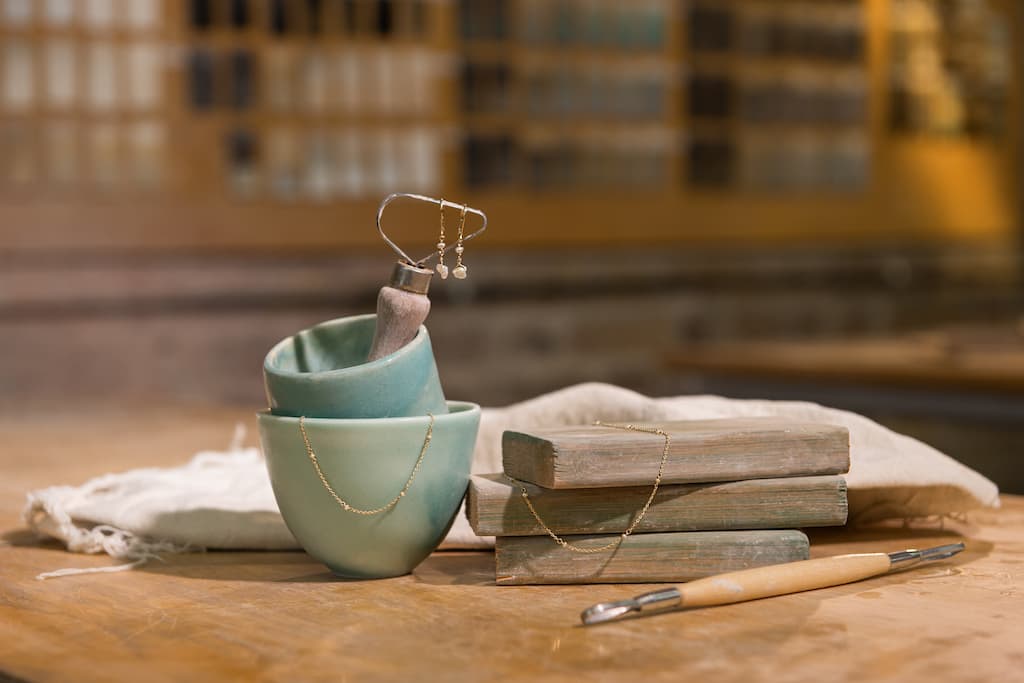 Guarantee Index
Our business model was formulated to work harmoniously with the environment and local communities, rather than exploiting them. We want to communicate this clearly to our customers so they can make informed decisions. We have therefore created a set of guarantees to celebrate how our partner brands currently consider the environment and the people involved in the production process, but also to encourage and incentivise our brands to incorporate these principles further into their business models.
We are the first established multi-brand retailer to clearly index our entire product catalogue according to sustainable attributes. This is a pilot initiative and we will be working with our brands constantly to ensure that we are at the forefront of ethical retail, and are upholding these values.
Workers are paid a living wage; no child labour or human trafficking is involved in the production of the collection; the factory is compliant with all local environmental regulations.
Hides or textiles in this collection are sourced as a by-product of the food industry, population control of wild animals, and/or free-range farming.
No parabens, SLS, petroleum, mineral oil, phthalates, formaldehyde or synthetic fragrances are used in any of the products in this collection.
The materials in this collection are free from AZO dyes and phthalates.
The products and constituent ingredients in this collection are not tested on animals.
This collection is entirely made in the designer's studio and/or by an artisan collective of fewer than 10 people.
The products in this collection are made with at least 50% recycled or upcycled materials.
The material or ingredients in this collection are at least 80% derived from organic farming.
Alternative materials/ingredients have been used where an animal product would normally be used.
This collection has been made using at least 90% plant-based ingredients or materials.
At least 1% of this brand's sales go to a charity partner.
This collection has been produced on a small scale, with environmentally sensitive production methods; the constituent materials have been sourced sustainably.
All packaging in this collection is recyclable, recycled and free from petroleum based plastics.
All of the pieces in this collection are one-off pieces.
The brand producing this collection has a net zero carbon footprint.
Are you a designer?
Wolf & Badger is always seeking talented designers to join our platform. Our innovative 'serviced retail' concept provides an opportunity for independent brands to showcase and retail their premium collections direct to consumers, through a dedicated space online and in our Wolf & Badger stores in London or New York.