Astley Clarke is a luxury British brand celebrating design and craftsmanship. From diamonds to gemstones, their fine and demi-fine jewellery is made to be worn, layered, gifted and enjoyed every day. A desire to create relevant, relaxed and luxurious jewellery for a new generation is central to their process. Acute attention-to-detail is in everything they do, making Astley Clarke pieces refined yet easy-to-wear, intelligent and joyful. They only work with noble metals, semi-precious and precious gemstones, and natural diamonds, which are responsibly sourced and adhere to the Kimberley Process. We caught up with the Astley Clarke team to find out more about their brand.
How did Astley Clarke begin?
Astley Clarke was founded in London by Bec Astley Clarke MBE in 2007 to celebrate design, innovation and colour in fine jewellery. A desire to speak to a new generation of consumers and propose relevant, high-quality jewellery for the modern woman underpins our brand identity and offering. A sense of Britishness is central to Astley Clarke, which stands for irreverence as much as it does excellence. Our pieces are refined yet easy to wear, intelligent and joyful. 
What was the inspiration behind your latest collection?
Our all-female design team has conceptualised cool, confident silhouettes for the latest collection, designed to be mixed, matched and stacked. The celestial collection showcases chunky bold pieces, paving the way for statement stacking. Drawing from constellations and the night sky, the new and meaningful range carries a feeling of plotting your course with a little help from the stars. The designers researched the metalwork found on navigational instruments used for voyages of discovery in the 14th & 15th centuries, which echoes the notion of looking to the skies for inspiration.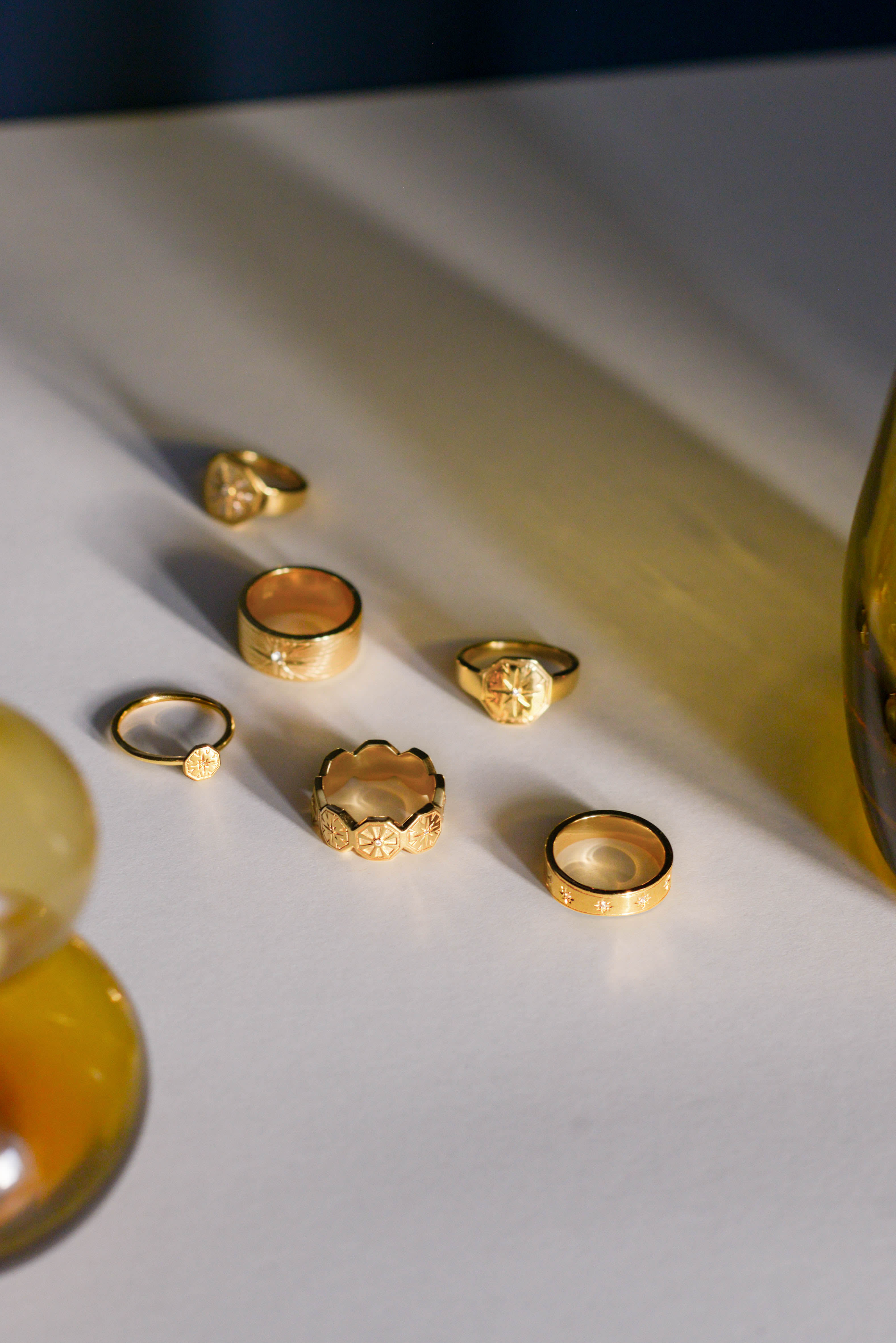 How would you describe your customer base?
Most of our customers are self-gifting women, as we've championed democratising fine jewellery for years. The elevated finish that characterises each unique piece ensures Astley Clarke jewellery will celebrate the individuality of every woman, no matter your age, style or price limit. We also have gift-buyers whose presents are so well-received that they come back and buy for themselves. 
Is there anyone you would love to see wearing your designs?
We love seeing everyone stacking and styling their Astley Clarke pieces. The beauty of our jewellery is its collectability. Customers will buy one piece, then come back to build their collection and stack meaningful charms, layered gemstones and photo lockets for a unique jewellery look which represents them. We're known for our personalised jewellery, so selecting jewellery from Astley Clarke is a very personal process.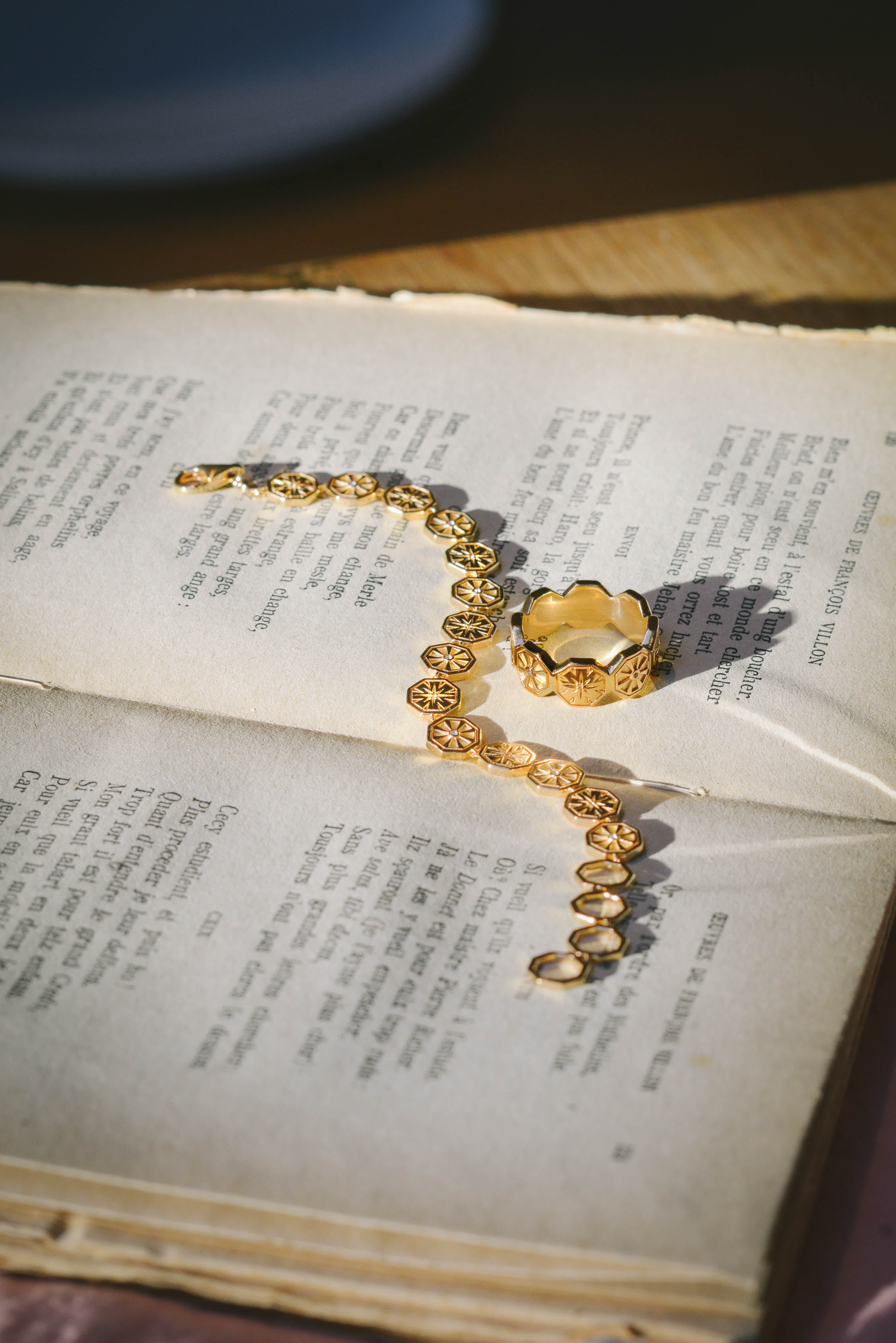 If you could only wear one piece from your collection, what would it be and why?
If we really had to choose (as it's very difficult) it would have to be our iconic photo lockets. Adding even more meaning to meaningful jewellery, our unique photo lockets allow customers to personalise their locket from home adding a photo inside. Photo lockets are now our bestselling pieces, we love to see people gifting them to loved ones and themselves - and writing 5-star reviews about how much they love their lockets. 
What's the best piece of advice you've ever been given? 
"Don't save it for best." We believe diamonds are for everyday, not just to be stored in jewellery boxes for special occasions. Whether you're a minimalist or a maximalist, jewellery is transformative by nature - it has the power to boost your mood and make the everyday extraordinary, and we embrace that approach to accessorising.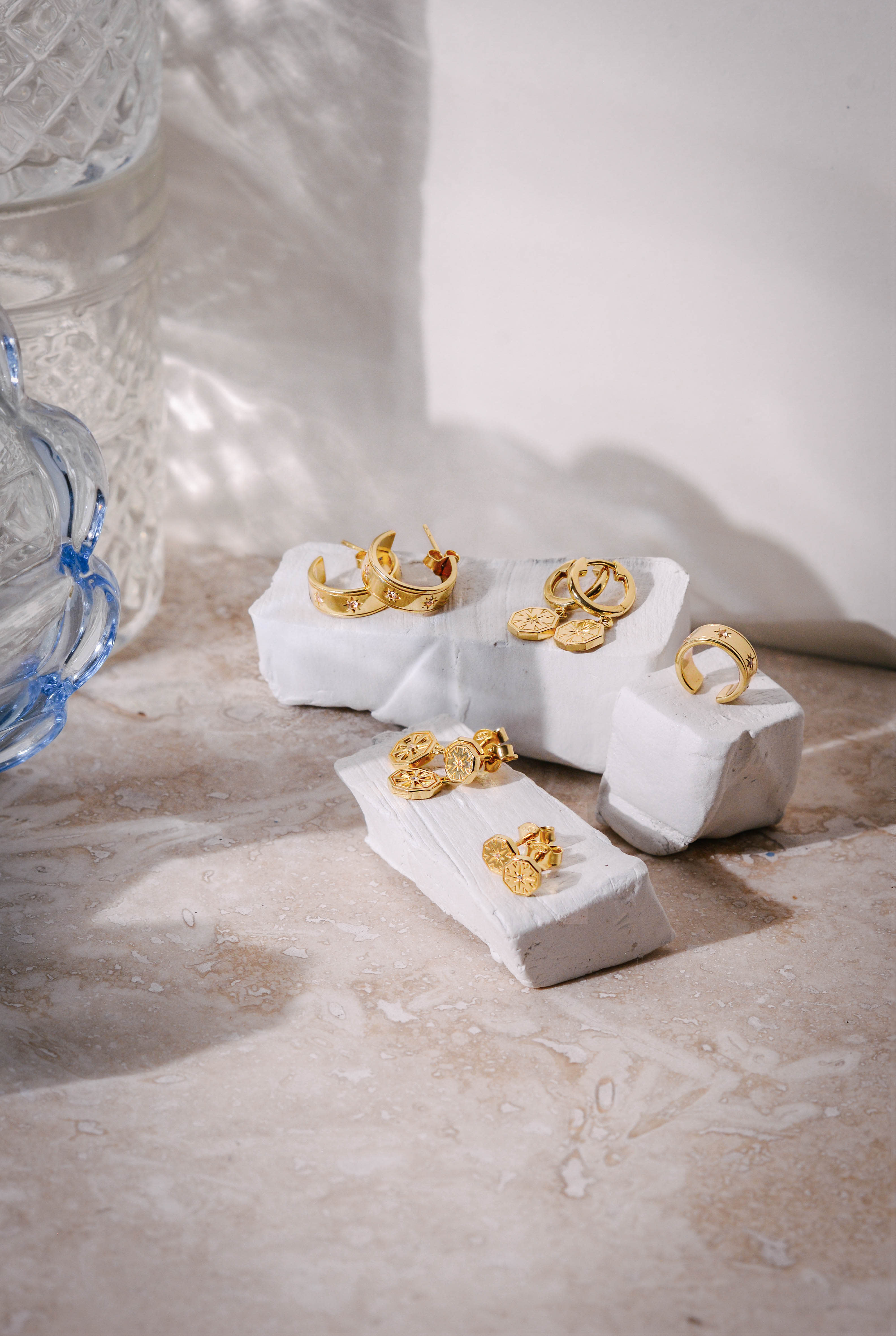 What drew you to Wolf & Badger?
We love the eclectic mix at Wolf & Badger.  The offering is a wonderful curation of exceptional quality and we are thrilled to be featured. 
Where do you see the brand in 5 years? 
We hope to see Astley Clarke continue to evolve into a global, digital brand loved around the world. We will continue to champion meticulously-crafted, radiant jewellery made to be worn, loved, gifted and enjoyed every day.