Founded in 2010 by Virginia Martin, búl is an identifiable Australian label where thoughtful design embraces quality tailored womenswear in a timeless effortlessness. Virginia draws upon her lived and travelled experiences to create unique seasonal stories – surrounding landscapes, architecture, people and culture culminate within native palettes, textural silhouettes and natural fabrications. búl has carved a signature style within the industry with core values in innovative Australian design and continues to stay true to Virginia's vision of reflecting a modern interpretation of her travelled experiences through contemporary womenswear. We sat down with her to find out more about her brand.
How did búl begin?
With a strong interest in fashion from a young age I decided to launch my own label when I was 19 under the name 'búl'. The name is pronounced like the 'hull' of a boat and comes from my brother not being able to say my name 'Virginia' correctly, so he would say 'búl', and it was only fitting that this become the name of the label. My initial vision is the same now as when I began the label. I wanted to create beautiful, yet comfortable and accessible clothing that was inspired by my personal surroundings. I always envisioned a label that was not 'just dresses' or pin-holed into one thing, it was to be a complete lifestyle.
After launching the label I wholesaled around Australia and all pieces were made in Melbourne. Wanting to grow and further my knowledge within the industry I flew to New York 4 years later and interned at Cynthia Rowley, Heathrette and Proenza Scholer where I gained invaluable experience - I also went to California where I worked at Trovata. After gaining extended knowledge, skills and drive abroad I came back home to Melbourne, re-launched the label and I guess you could say the rest is history.
Have you always been interested in fashion?
Growing up in Melbourne I was introduced to fashion at a young age through my Mother. She was always sewing and I found it fascinating that you could make whatever you desired from scratch. She taught me how to sew, and it was from then onwards that I knew it was what I wanted to do. 
What have been the highest and lowest points on your journey so far?
There is not one moment I can pinpoint as my highest or lowest, it is more of an overall feeling when I walk down the street and spot someone wearing the label. Seeing your pieces brought to life and all the unique ways they are individually styled alongside being surrounded by a great team of like-minded people are my ongoing high points and proudest moments.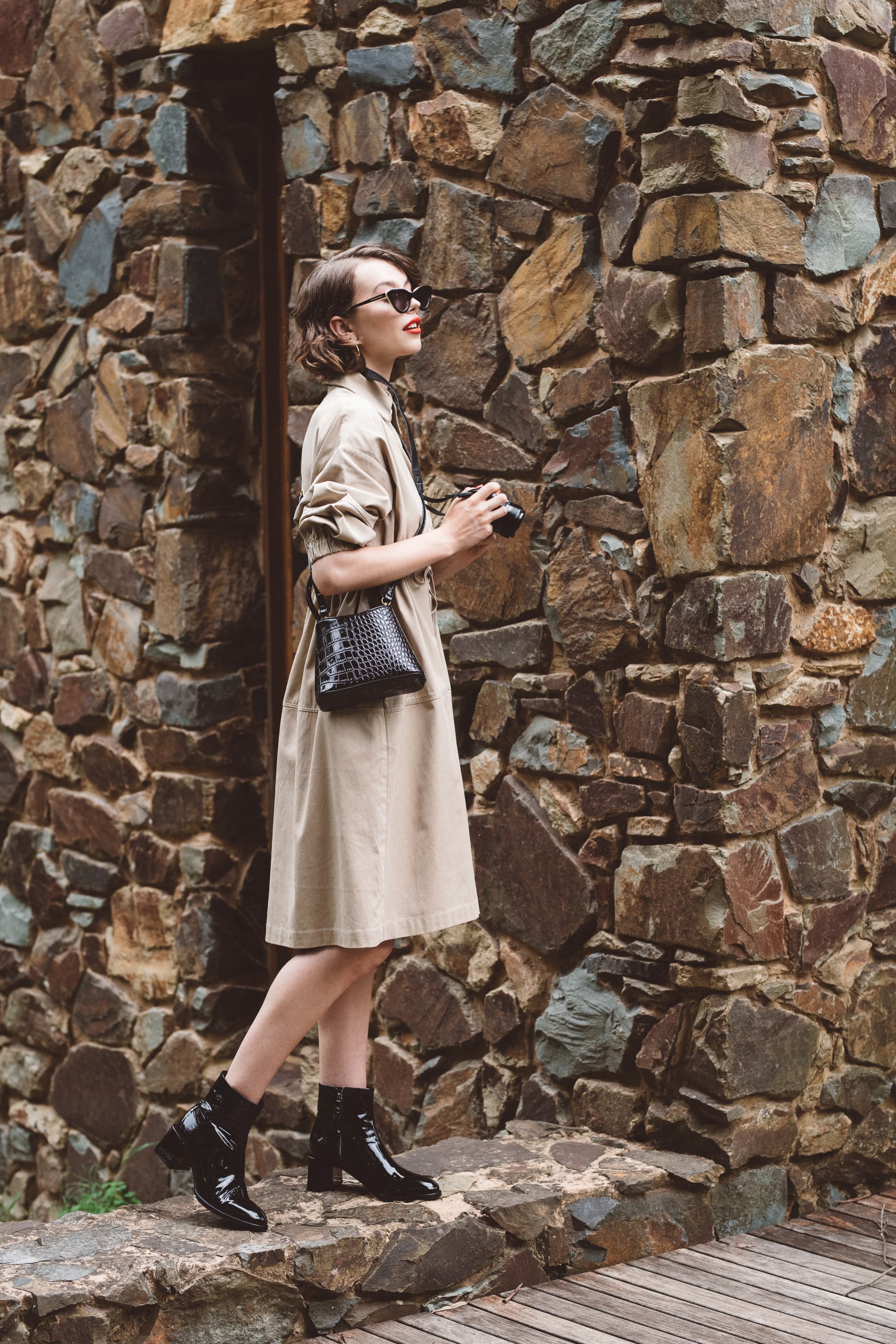 What are the morals you run your brand by?
At the very heart of búl are the places, spaces and creative ideas that motivate the brands design intentions. We believe each item should aim to be innovative, consistent, environmentally conscious, long lasting and an unobtrusive, honest beauty. 
What was the inspiration behind your latest collection?
This AW/21 I was inspired to create a collection based on my French heritage by taking musings from the incredibly vast and expansive region of the Pyrenees. I have family situated there and last visited when I was a child so when met with the unique opportunity to journey back I knew I had to go. The Pyrenees is a multi-faceted region with one arm in France and the other in Spain and was overflowing with inspiration for me. One day you may be hiking deep in the forest, another snowboarding down the snowy mountain tops and the next surfing the wild Basque swells. The quaint villages scattered throughout the region were filled with the most kind and intriguing people. Each part was filled with character from the varied landscapes and architecture to the mix of French and Spanish influence and the incredible people. This collection is close to my heart and my heritage and I hope it reflects the beauty of this region as much as it did to me.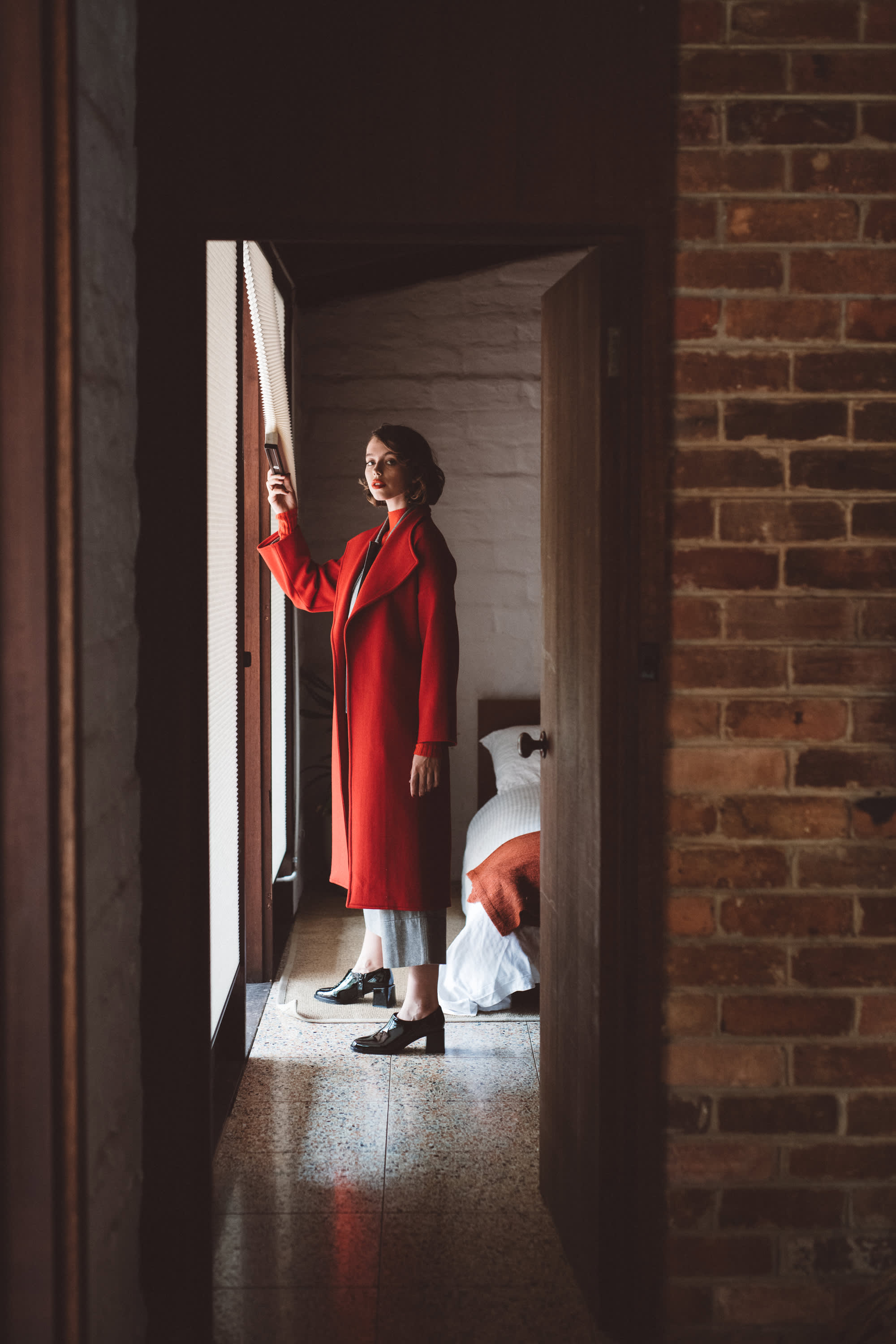 How would you describe your customer base?
The búl customer holds strong value in quality tailoring, comfort, fabric insight and innovative design alongside a desire for travel, architecture and the natural surroundings. Looking towards versatility and longevity each item is highly crafted and thoughtfully designed for the búl customer allowing it to stand beyond the season and hang treasured within their wardrobe. With a diverse age range, each individual is an extension of the búl vision reflecting their own personal style combined with the timelessness of the label.
Do you ever struggle to stay inspired?
Inspiration for me is everywhere so I never struggle to stay inspired. With each collection I draw upon personal experiences to create a unique seasonal story. Inspiration is pulled from colour palettes, architectural lines, and natural textures as well as abstract musings such as the scent of a place or the ambience of the people. With búl being almost a decade old the label has explored many memories throughout the years and when I look back upon each collection it feels like a snapshot of a personal story brought to life.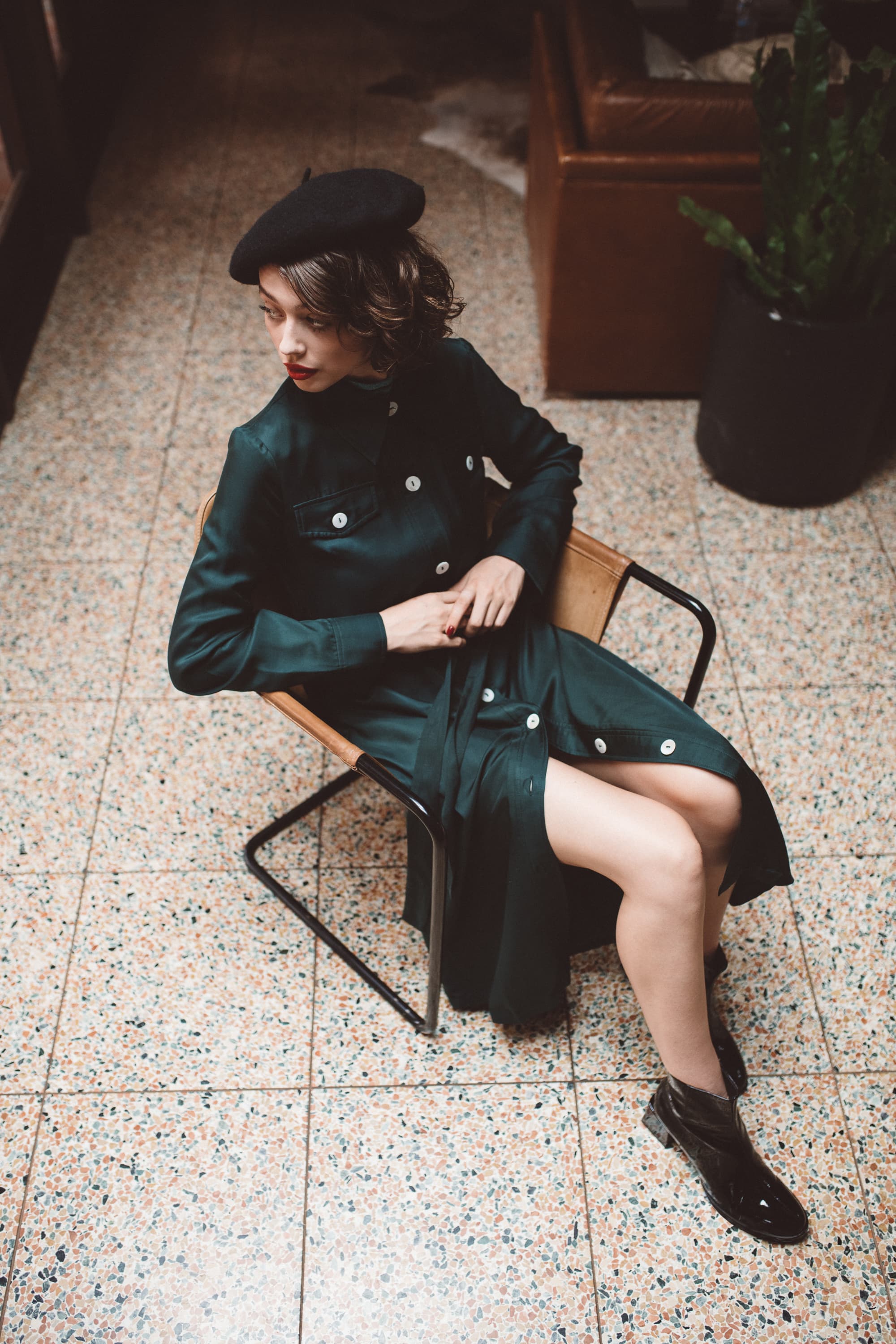 Is there anyone you would love to see wearing your designs?
Although not possible, the forever classic, effortlessly chic - Brigitte Bardot.
Do you have a mentor?
Yes, my stepdad has been my mentor throughout and continues to provide invaluable advice and guidance.
If you could only wear one piece from your collection, what would it be and why?
Layering and function is key, especially residing in Melbourne where the dramatic weather calls for easy-wear transitional pieces. Our 3-in-1 dresses are a staple of the label and are a unique style that transforms into two different dresses or a top and is created in different colour ways each season.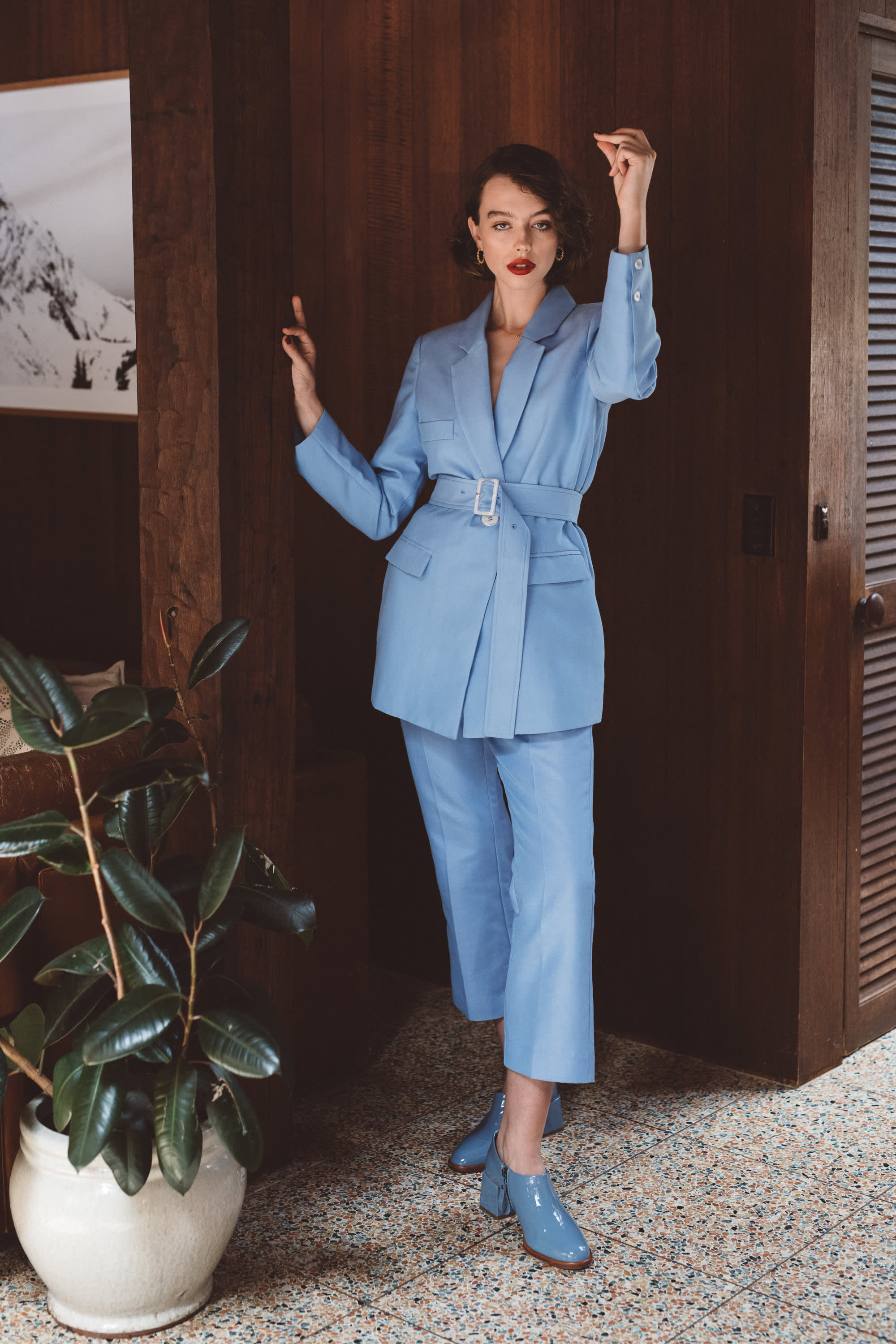 Is there another designer whose work you particularly admire? 
Phoebe Philo for her minimalist aesthetic, use of line and thoughtful use of colour.
What's the best piece of advice you've ever been given? 
More so a quote I hold close from the German industrial designer Dieter Rams who once said:
"Good design is innovative. Good design must be useful. Good design is aesthetic. Good design makes a product understandable. Good design is unobtrusive. Good design is honest. Good design is long lasting. Good design is consistent in every detail. Good design is environmentally friendly. Good design is as little design as possible."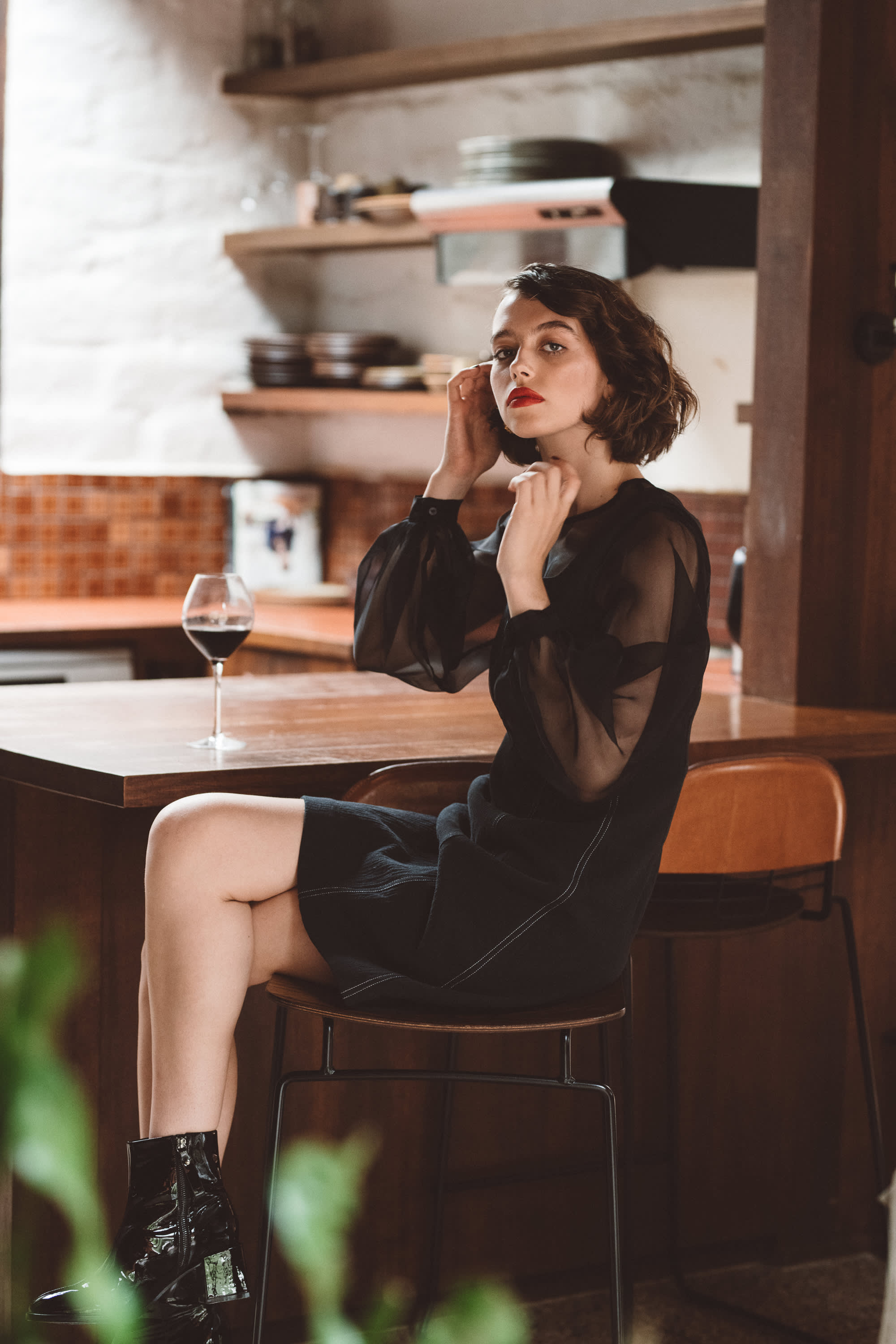 What drew you to Wolf & Badger?
As an Australian brand Wolf & Badger was an exciting platform to get involved with and to begin our journey on growing our international presence.
Where do you see the brand in 5 years? 
We will continue to work towards building on-going relationships with our makers and stay educated on how the world is changing and how we can change with it through progressive sustainable initiatives. We will also continue to focus, nurture and grow our retail stores here in Australia and expand our international presence to eventually open our first international store.