creators2019/12/10
5 Minutes with... Freya Rose
by Becky Elliott
Freya Rose is a British shoe designer renowned for her artisanal and alchemist approach to couture shoe design. With an acclaimed jeweller as a mother, Freya grew up immersed in the world of fine jewellery. Her philosophy was to create unique shoes that incorporated her knowledge of fine jewellery. She likes to push the boundaries within shoe design and has always loved discovering, using innovative materials and exploring new techniques to create her designs. Some of her signature pieces feature an intricate mother of pearl heel, which she uses to create a kind of modern femininity. She loves the contrast of the delicacy of the mother of pearl with harder, urban materials like brass and sterling silver.
She ultimately wants each pair of shoes to tell a story and to have integrity. She works with artisan shoe couturiers in Spain and knows each and every person that turns her designs into a reality. The provenance and traceability of the materials she uses and the people she works with really matter. Freya Rose shoes have timeless and iconic style, shoes to 'Treasure Forever'. We sat down with Freya to find out more about her brand.
How did Freya Rose begin?
There was always a vision and dream to create my own label. For my final degree collection at University of The Arts in London, I designed a unique collection of bejewelled shoes which included a distinctive heel that I hand-carved in silver. This collection earned me a 1st class honours degree. I then went on to work for other high-profile shoe companies and gained experience whilst travelling. On my travels I also met inspiring craftsmen who inherited their unrivalled skills from previous generations. I decided at that point that I would support these local, smaller businesses of truly talented men and women when I was ready to embark on launching my own business. When I was ready, I applied for a £3k loan from Prince Charles' Princes Trust, which enabled me to design and develop my first collection.
My career has been an amazing journey of growth and evolution as a designer. I have met some of the most creative people in the world here in London and in the other cities that work has led me to. I spend a lot of time researching and gleaning inspiration for my collection, which of course involves travelling and experiencing the history, culture and art-scene of different locations. My career has taken me from the University of the Arts to creating an embryonic brand to stocking in some of the best stores in the world and seeing my designs worn by some of the world's most style revered women. Of course anyone's career comes with its challenges. I have never had external investment and own the company 100%, so I have had to grow organically through political and economic hurdles like recessions and Brexit. I am also a working mother and have two children. I brought up my first son as a single mother in London whilst simultaneously developing my business, so perseverance, tenacity and keeping faith are all a huge part of running a business.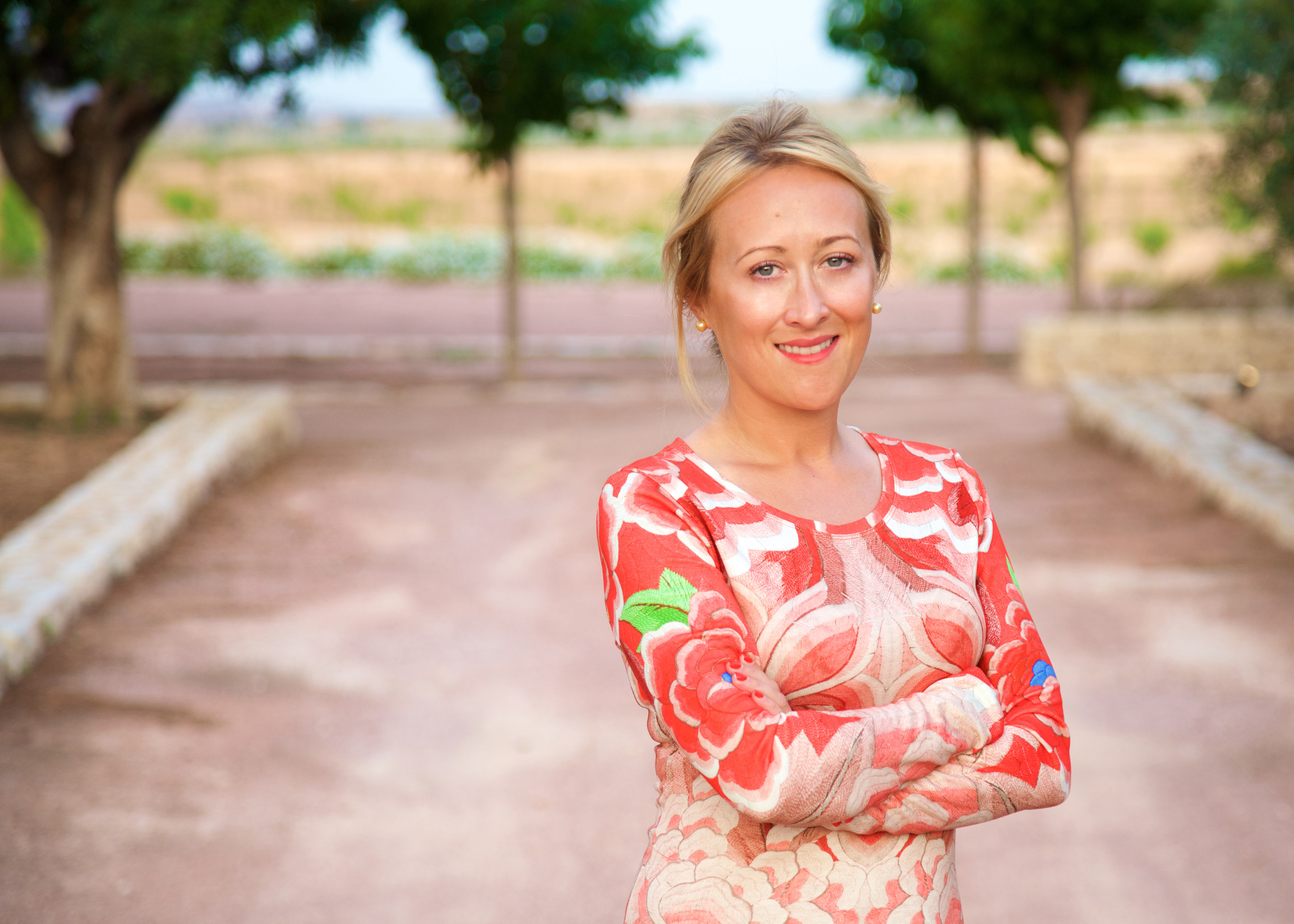 Have you always been interested in fashion?
I have always been inspired by both the arts and travel. Naturally these of course both greatly influence fashion. However, I was particularly drawn to sculpture and textiles, which inspired my degree course at university. Shoes fuse all of these sculptural and artistic elements together and are not just fashion; they are objects of art and they have a transformative impact on people.
What have been the highest and lowest points on your journey so far?
When I see inspiring and influential women wearing my designs. Rihanna, Kate Moss and Olivia Palermo have all recently worn my collection and it feels empowering to think that women who have the pick of any design house in the world select my designs based on the integrity of the shoe design and quality. I also genuinely get excited seeing people wear my shoes at events and when customers' announce that they have found their 'dream shoes'. I had one customer who named her Head Table at her wedding Freya Rose then called her daughter Freya Rose!
My lowest moment was whilst pregnant; my father, who lived with me, was diagnosed with terminal cancer. It was tough to keep positive and to keep the business going through such a devastating time. His strength and positivity will always inspire me. My little girl arriving provided a lot of sunshine and motivation after such a difficult time.

What are the morals you run your brand by?
I feel passionately about creating a brand that inspires from a design perspective and my brand philosophy is to create unique designs instilled with timelessness and a consistent approach to the highest levels of quality and craftsmanship. My designs are completely traceable and I have worked with the same artisanal craftsmen in Spain (who have learnt their trade over generations), since my label launched.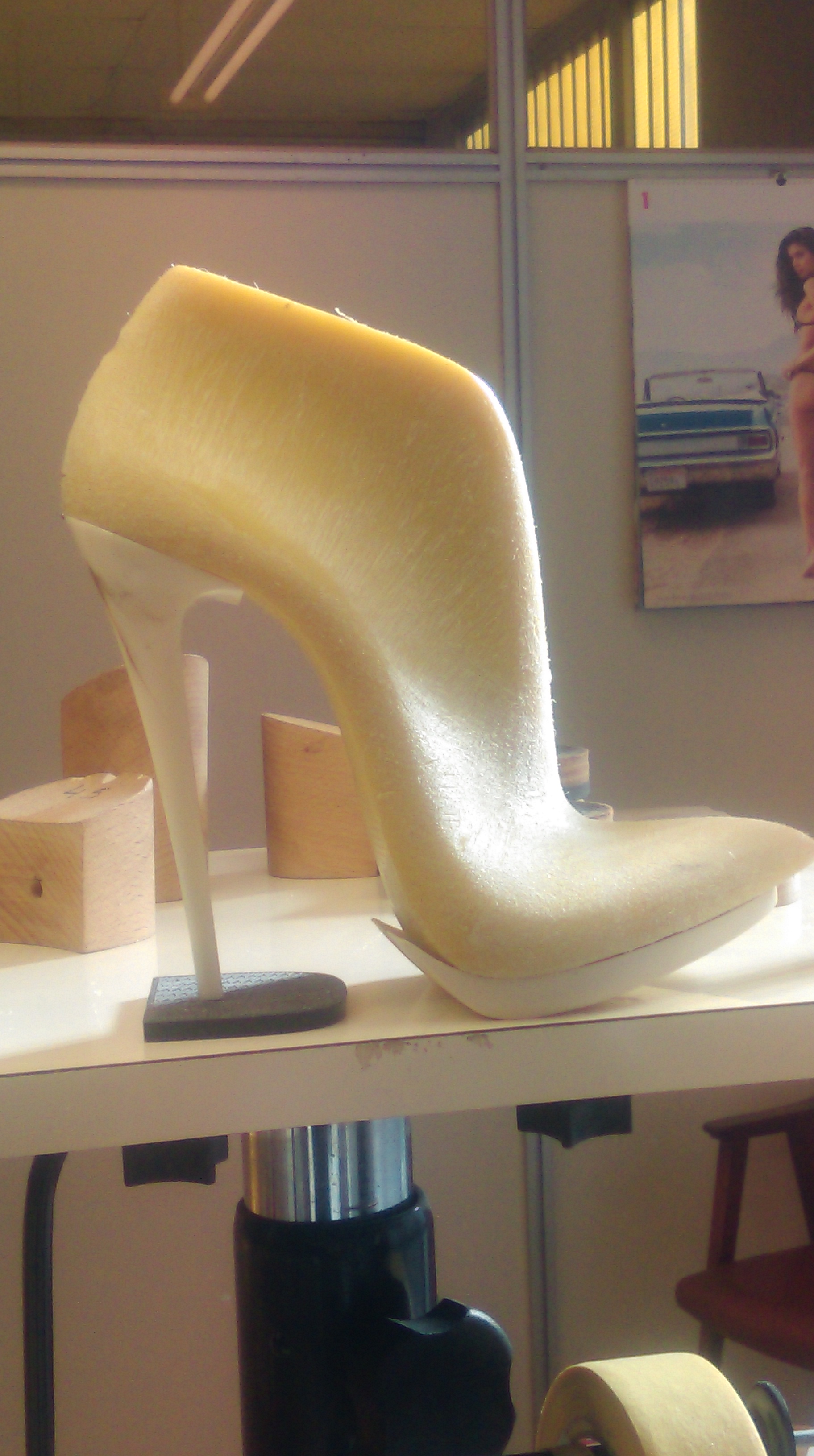 What was the inspiration behind your latest collection?
Minimalistic, modern, and distinctive infused with an element of Egyptian opulence.
How would you describe your customer base?
Contemporary, global women who value timeless design and investment pieces.
Do you ever struggle to stay inspired?
Never. I immerse myself in life; travel, music, film, art and design and could never imagine running out of inspiration.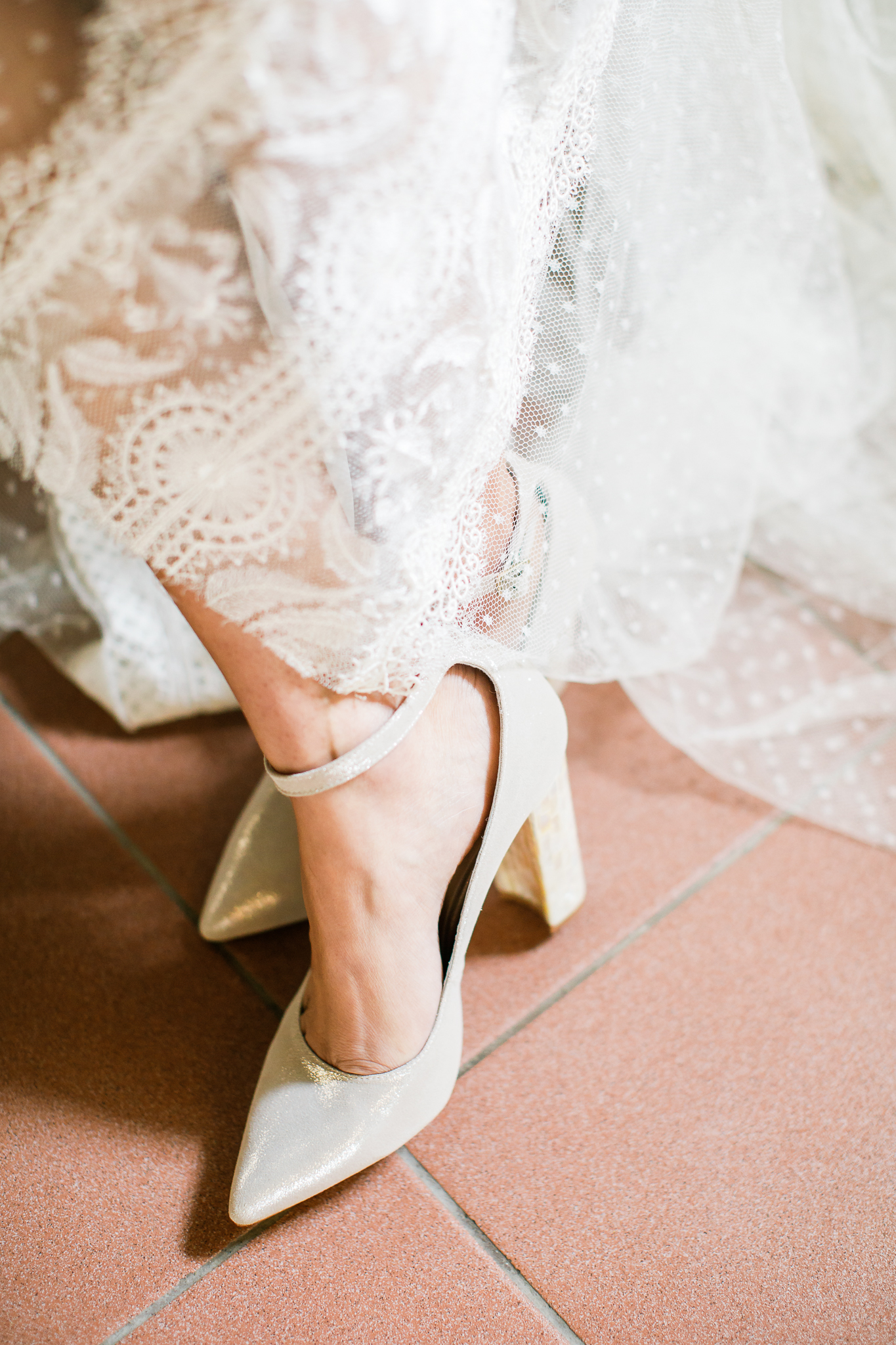 Is there anyone you would love to see wearing your designs?
Angelina Jolie. I love her classic style but fearless personality.
Do you have a mentor?
My mother and my friend Tamsin who has understood the brand's DNA and been an amazing support.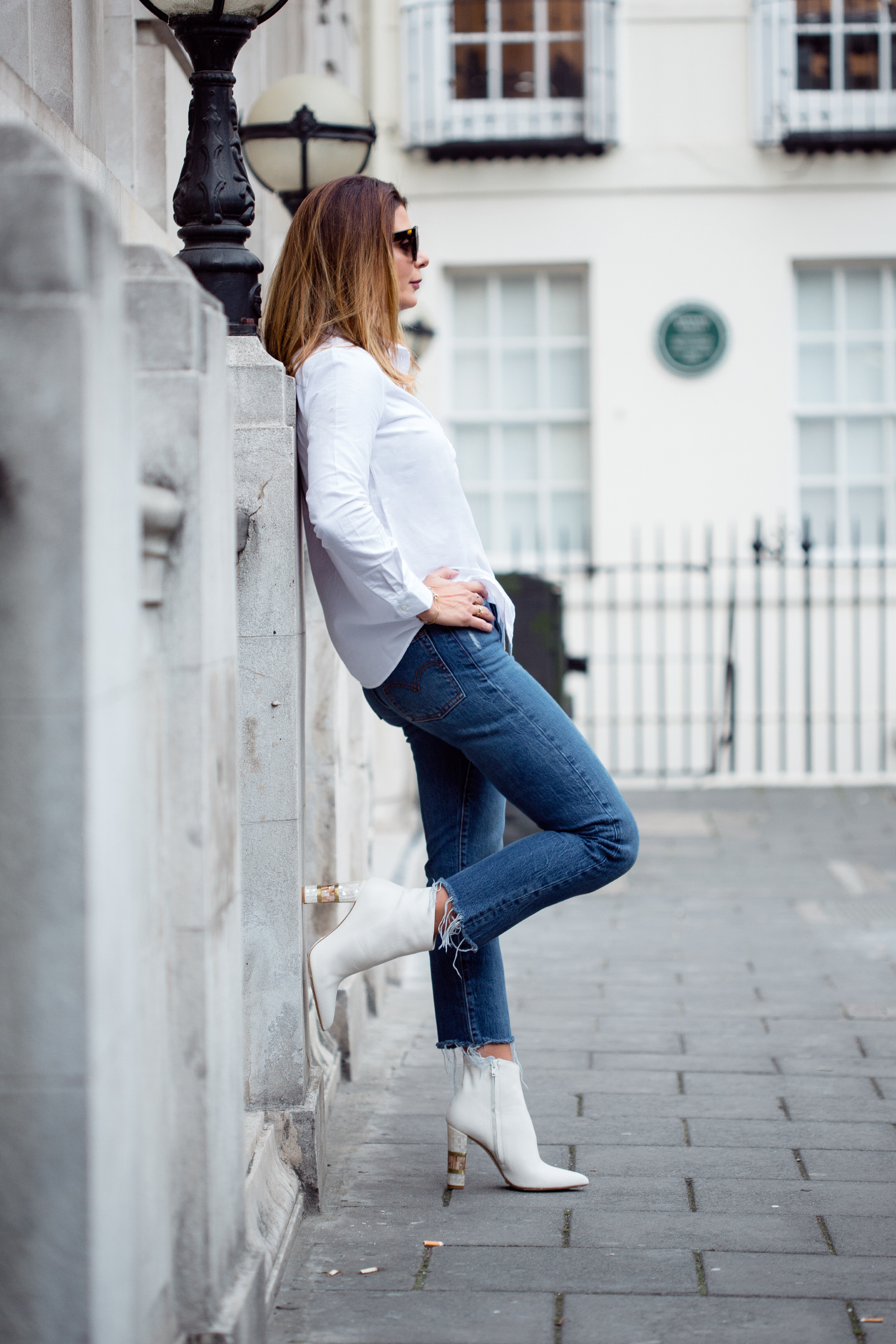 Is there another designer whose work you particularly admire?
Miuccia Prada - I love how she makes ugly beautiful.
What's the best piece of advice you've ever been given?
My mother has always said, "People can let you down so make your career something that you love - your career won't let you down."
My father always reinforced the classic, "if you haven't got anything nice to say don't say anything at all" and whilst it is a simple philosophy, it is one that I stay true to. The simple act of kindness and gratitude is what I live by.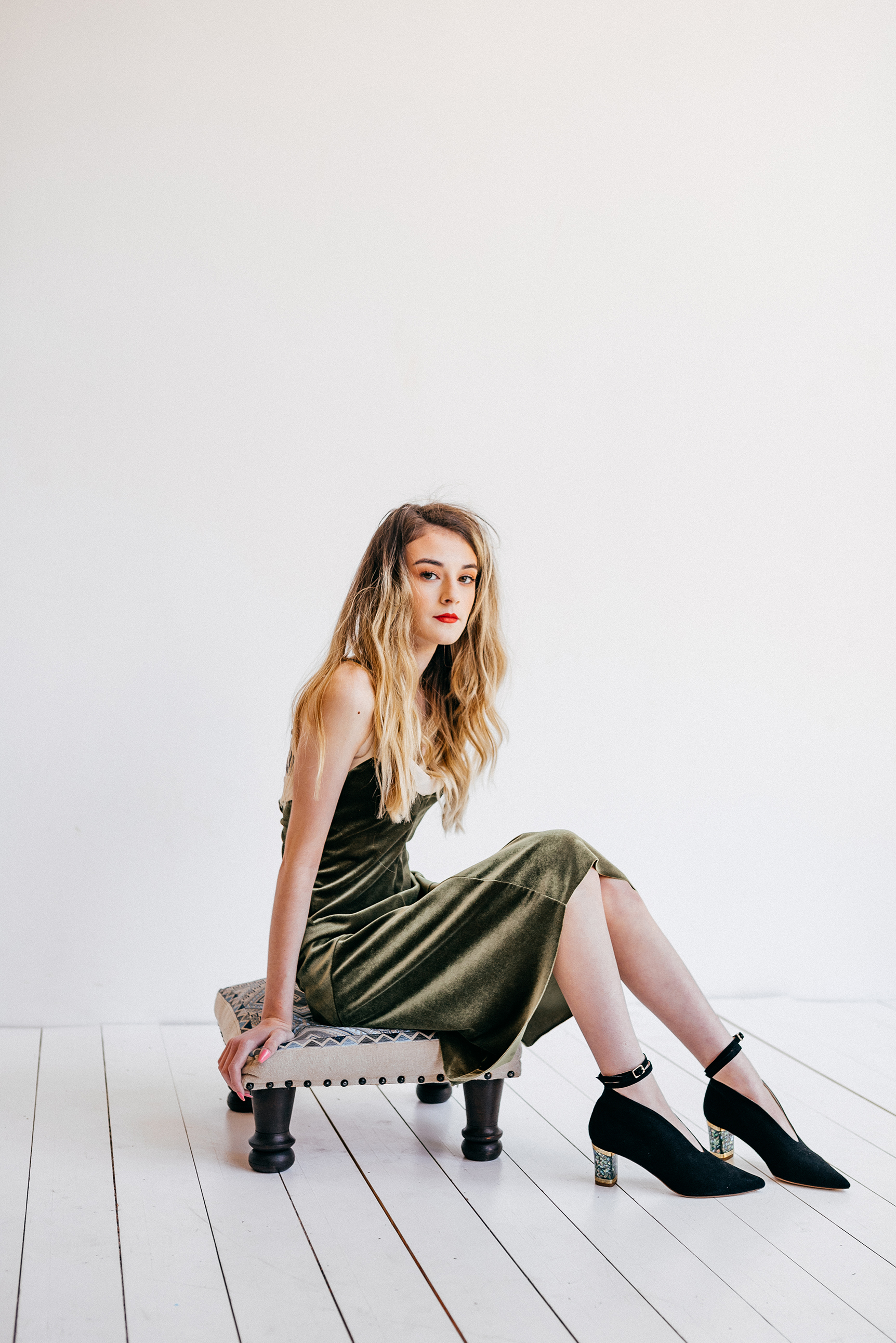 What drew you to Wolf & Badger?
I love the unique offering at Wolf & Badger. The team have an innate understanding of creativity, identifying talent and a recognition of what customers desire in terms of a conceptual shopping experience. It is a contemporary approach and distinctive platform for unique brands that don't mass-produce.
Where do you see the brand in 5 years?
I have so many dreams for the brand. I would love more stores internationally and perhaps an office in LA to help service our celebrity client base. I also love collaborations and would love to do more of these with other designers that I love and respect.