Close your eyes and prepare your mind and body for a blissful escape to the warm caress of a brilliant sun, clear blue skies, soft coral sand and the sound of the turquoise ocean lapping up against the shore. Brimming with natural essential oils and exquisite fragrances which are unique to the brand, Guava & Gold is a new, elegant capsule collection of cruelty-free bath and body products. With recyclable packaging and no parabens or phthalates, a Guava & Gold product makes an ideal present or a perfect self-care treat for you. We caught up with founder Clare to find out more about her brand.
How did Guava & Gold begin?
I come from a very different work background. Before I created Guava & Gold, I was a barrister in London and part of my job was about finding creative ways to solve other people's problems. It was a fantastic, stimulating career but I got to a time when I wanted a new challenge and to do something creative which was very different. My goal was to create an elegant capsule collection of premium products, with ethical credentials, capturing unforgettable exotic holiday memories in a single bottle. All inspired by the beauty of our oceans, daydreams of tropical beaches and creamy cocktails.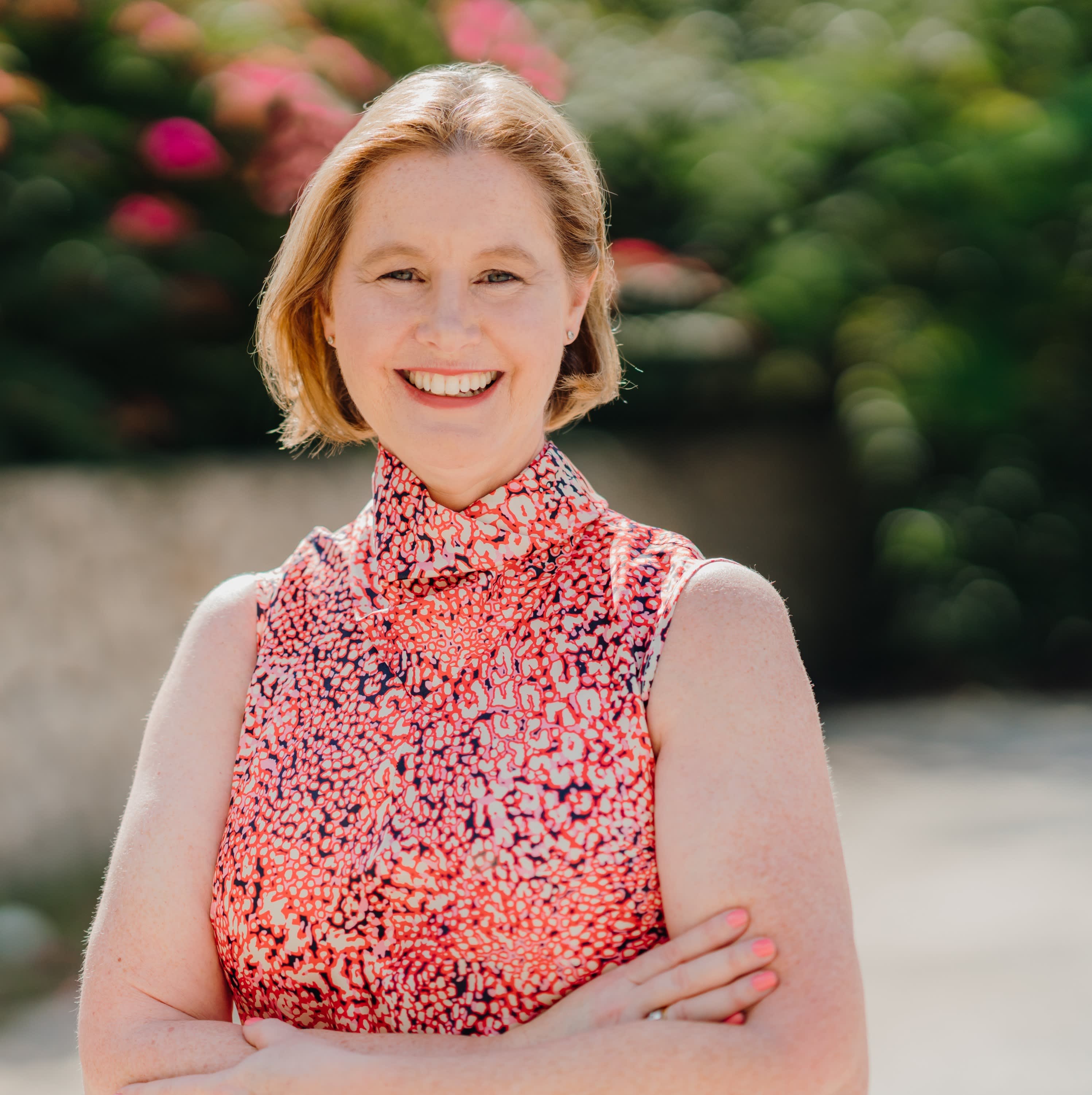 Have you always been interested in the beauty industry?
Having worked in a demanding profession whilst also bringing up three children and commuting, I've always believed that we need to make time for ourselves and to see our own self-care and relaxation as important. It's that which inspired me to set out to create a luxury bath and body range which had personal wellbeing at its heart and I think caring for ourselves and others is even more important to us all now.
How did you begin to develop your products?
Getting the fragrances right was essential for the brand. It was wonderful that one of the largest international fragrance houses agreed to work with me. They loved the holiday inspiration idea behind the brand and interpreted it perfectly to blend exquisite perfumes, which are unique to Guava & Gold and evoke the sense of escapism which is what the brand is all about.
From there, different natural oils and moisturisers were chosen for their kind-to-skin benefits to create the products and now I'm planning to go further and bring out some water-free products. 
What have been the highest and lowest points on your journey so far?
Being featured as one of 150 Great British Brands in 2020 alongside some huge, well-respected names in the beauty and wellness industry, and seeing Guava & Gold already winning awards chosen by experts and real people using the products at home, have been real high points. 
Dealing with the impact of Covid-19 has been the most challenging part. I had 3 really exciting launches lined up for March and April which went on hold literally overnight. People aren't spending as much as they were before but I'm using this time to really focus on what the brand is about and how it can make a difference.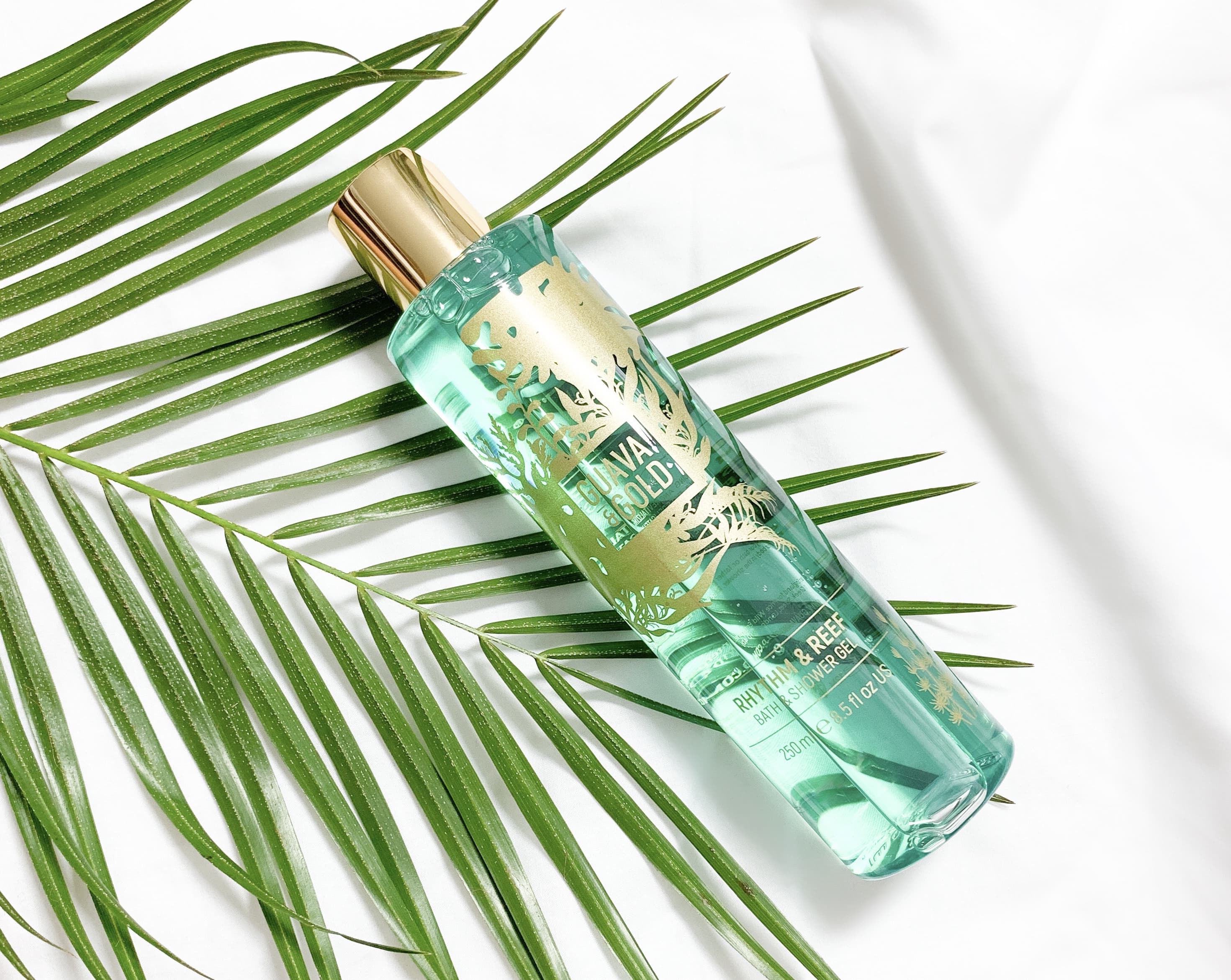 How would you describe your customer base?
Wellness is really important to my customers. They're confident and discerning in the products they choose, wanting something which will make them feel good both because they love the products and because the company is trying to have a positive impact.
What do you do when you're feeling uninspired?
I get all my best ideas outside. In normal times, I love being at the beach and diving – coral reefs have a peaceful energy – and being out in the sun and near the ocean is where my inspiration comes from. 
I live in the countryside so, whilst we can't travel, I go for long walks and bike rides leaving my phone at home so I can think without getting distracted.
What is your evening skincare routine?
Getting a good night's sleep really matters to me. I light a scented candle, have a hot bath with one of the Guava & Gold Bath & Shower Gels, drink my last glass of water for the day and moisturise with one of the Guava & Gold body lotions before I get into bed. They're very hydrating and I love the fragrance on my skin as I'm falling asleep.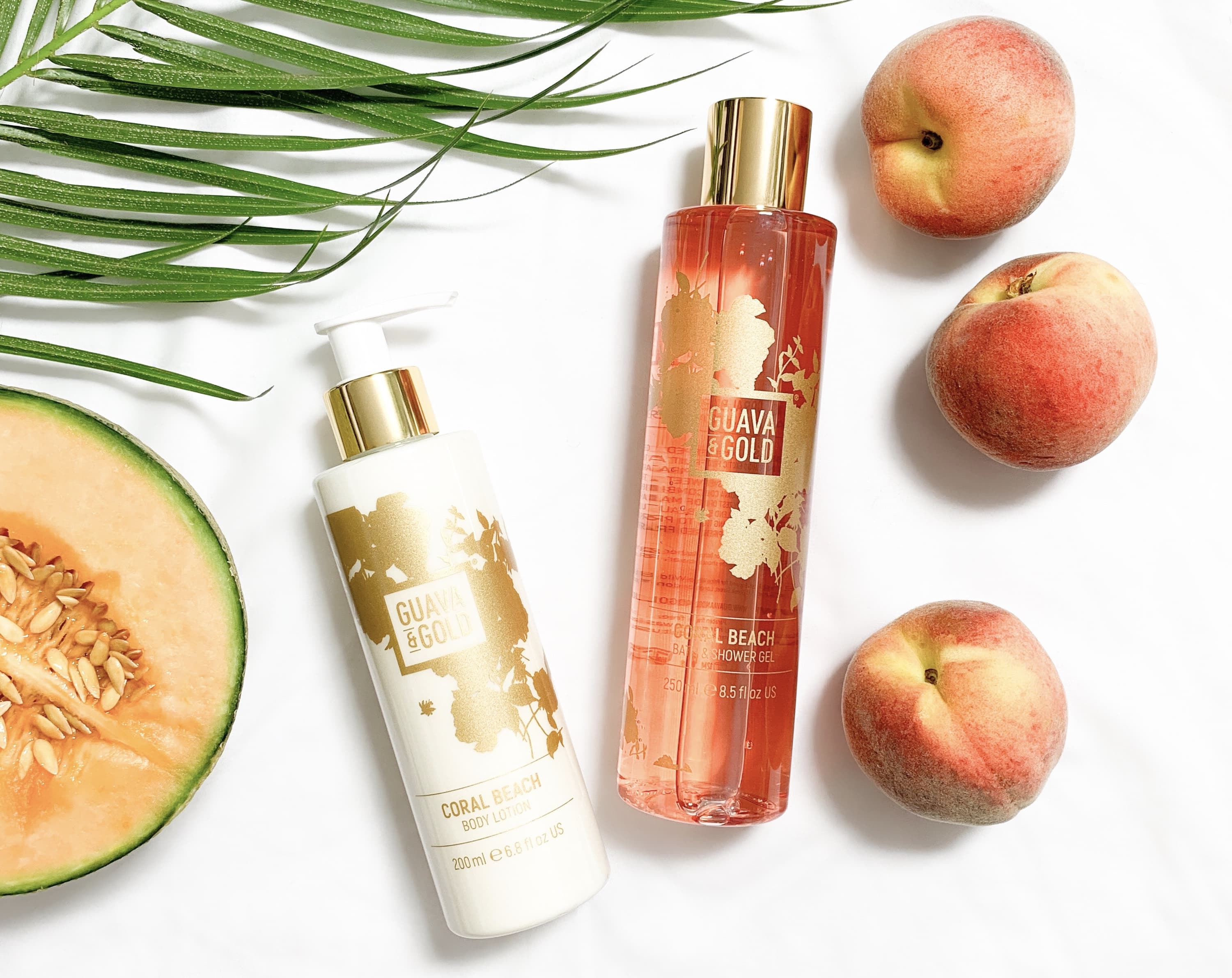 What's different about your products?
Guava & Gold is inspired by the most exotic corners of the world, and focused on capturing truly unforgettable holiday memories in a single bottle. Its premium quality fine fragrances inspiring a purely tropical, holiday-inspired bath and body collection make it different from other brands.
Why is using natural/organic ingredients in your products so important to you?
The philosophy behind Guava & Gold is that it will evoke your favourite holiday memories every time you use one of the products and be a lovely pampering treat but also be kind to your hair, skin and the environment. 
What is your go to product from your range?
The Paradise Found Shimmering Body Oil. Paradise Found is the brand's signature fragrance blending mandarin, freesia and pear blossom infused with jasmine and tuberose and a base of comforting amber and pink cedar. 
The Shimmering Body Oil is really four different oils – macadamia, sweet almond, avocado and coconut – and ideal for nourished, glowing skin all year round. It leaves a gently sun-kissed look and a few drops massaged in before applying foundation give a brighter make-up base.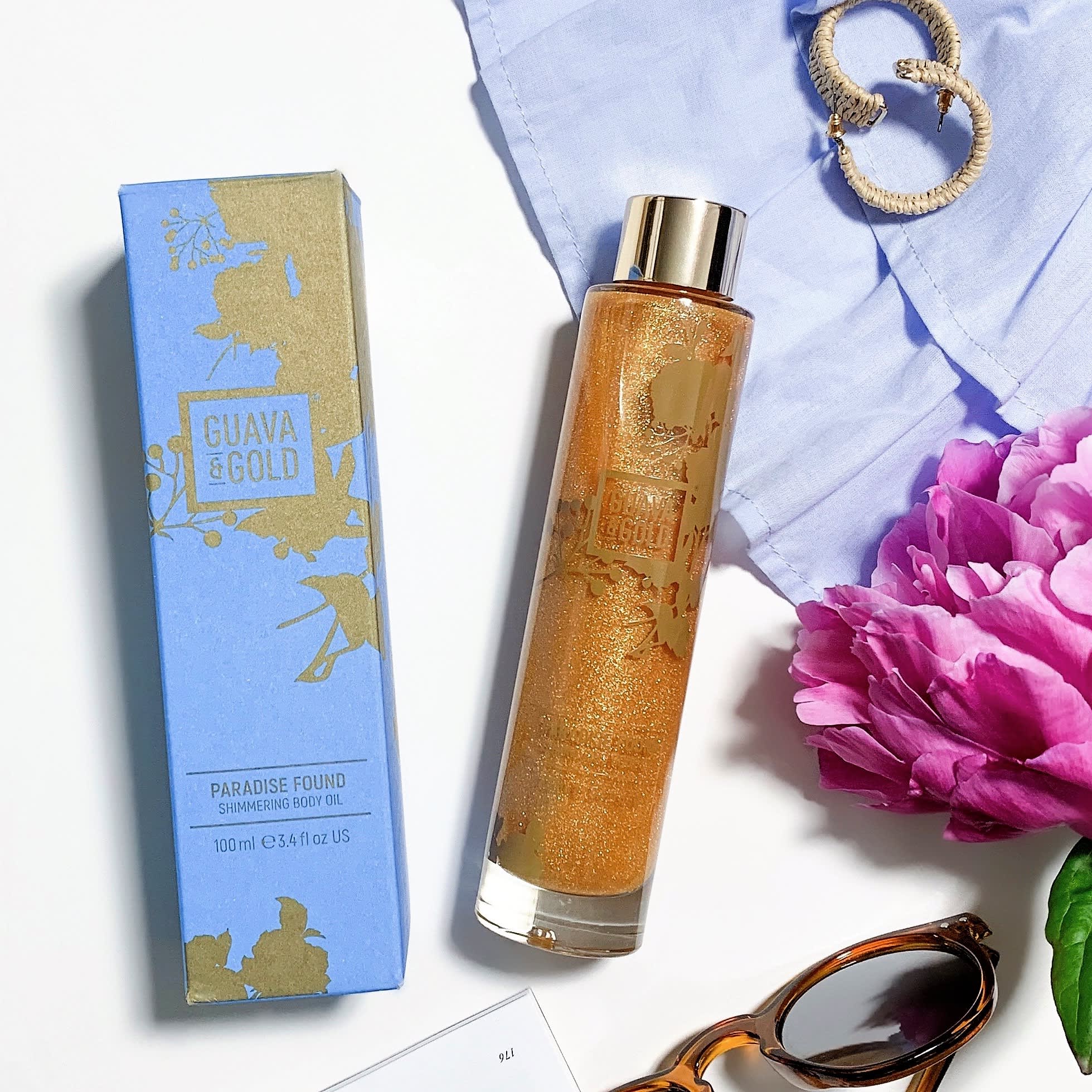 Do you have a mentor?
I have two good friends who run successful companies and will always give me advice if I ask for help. But the decisions are mine and, whether they're right or wrong, they're down to me. 
What are the morals you run your brand by?
Guava & Gold isn't just a business. I want it to make a difference. From the beginning, the brand has donated products to help alleviate hygiene poverty and, during the present crisis, it's donating money from sales as well as products to frontline workers.
Is there another brand whose work you particularly admire? 
I admire brands who develop luxury products in a sustainable way, have a set of clear guiding principles they work by and demonstrate their corporate accountability by giving back. Brands like the Six Senses Hotels and Spas who successfully mix gorgeous hideaways with ecological friendliness and social responsibility, Stella McCartney and Vivienne Westwood who have set the bar high for social and environmental sustainability in the fashion industry and Arksen who make explorer vessels to encourage and motivate the next generation of explorers, scientists and conservationists and support research projects through the Arksen Foundation.
What's the best piece of advice you've ever been given? 
Just say yes, and then work out how to make it happen.
What drew you to Wolf & Badger?
I love that Wolf & Badger is cheerleading 24/7 for small, independent brands and that your customers are passionate about supporting new brands, away from the mainstream.
Where do you see the brand in 5 years? 
From the beginning, Guava & Gold attracted some great international interest because of its holiday inspiration and now I'm talking to a number of partners about expanding its presence overseas. Over the next 5 years, I'd like to see Guava & Gold developing those connections further.